Commitment
Given the fact that there is always a public aspect to architecture, we are actively contributing in various fields of building culture and education and, with our events and programs, we create points of contact between architecture and other arts.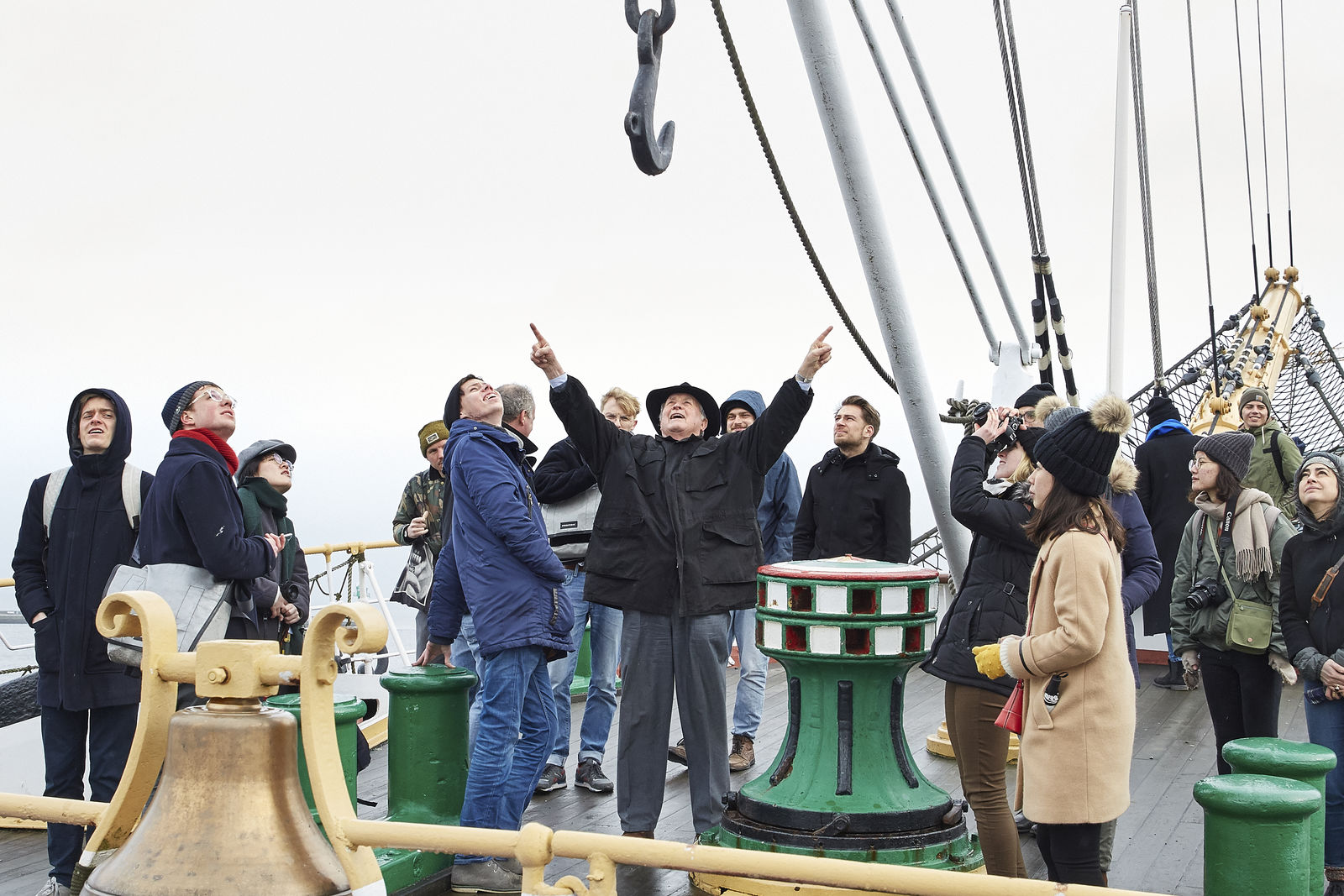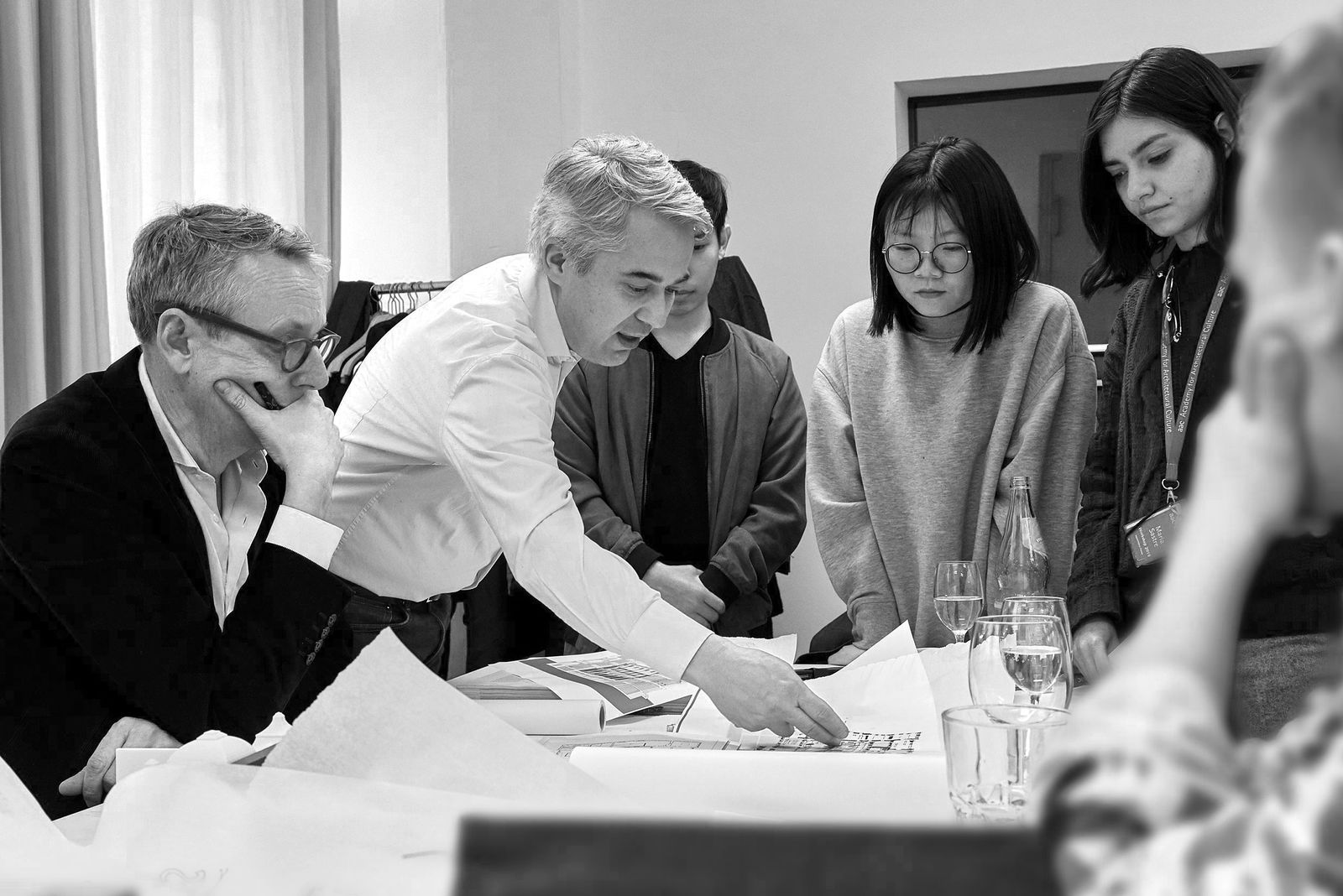 aac Academy for Architectural Culture
The Academy for Architectural Culture (aac) was founded by gmp in 2007 as a private charitable institution. Its remit is to provide further education to architectural students and young architects in the form of block seminars.
The Academy conveys insights into national and international building projects in architecture and urban design and, with public symposia and exhibitions, provides a platform for the dialogue with professionals and members of the public. The educational approach reflects gmp's philosophy, which sees architects and architectural designers as generalists in a globalized world. All educational programs are designed to empower young architects in their quest to tackle this task professionally and with conviction.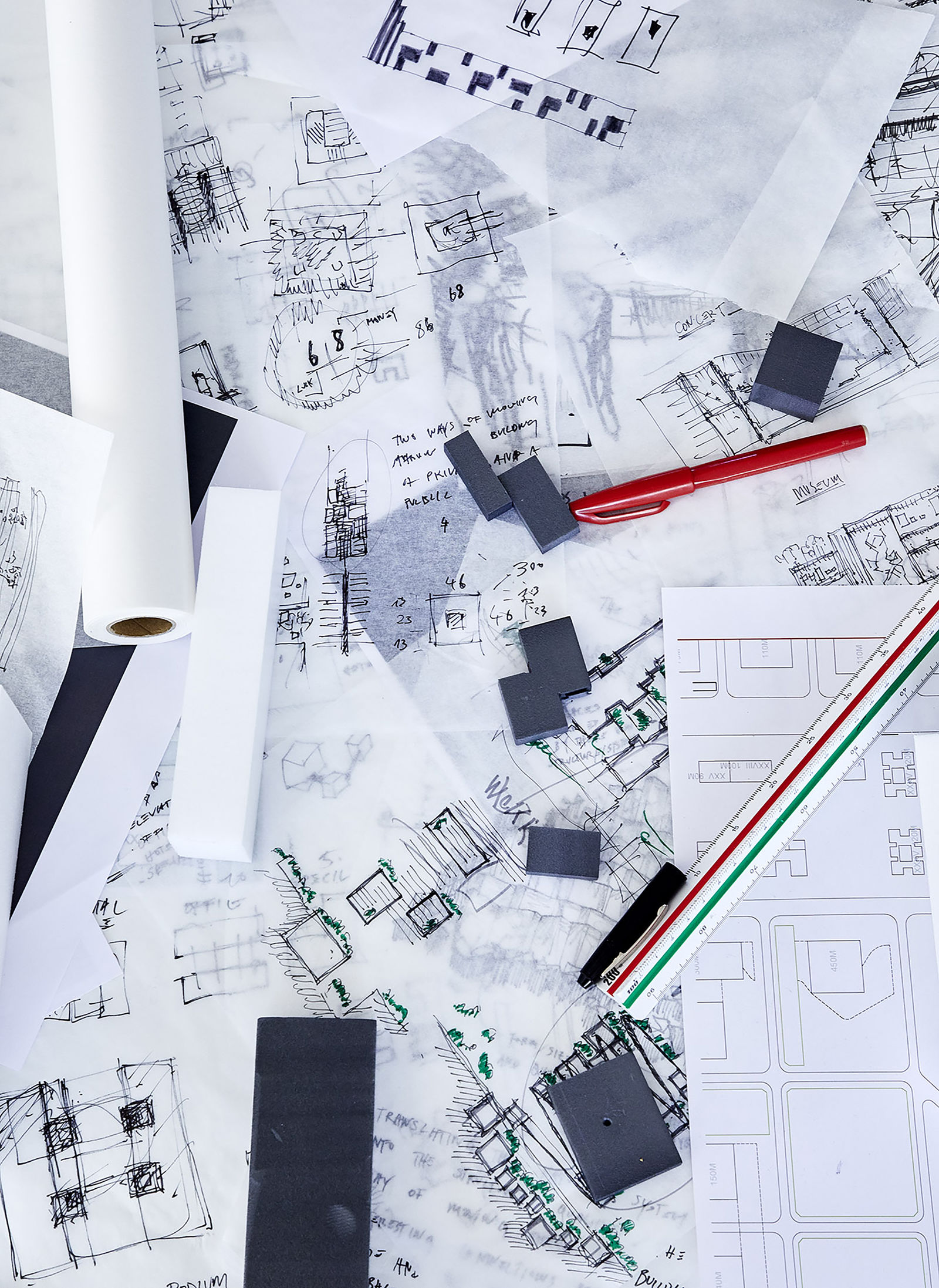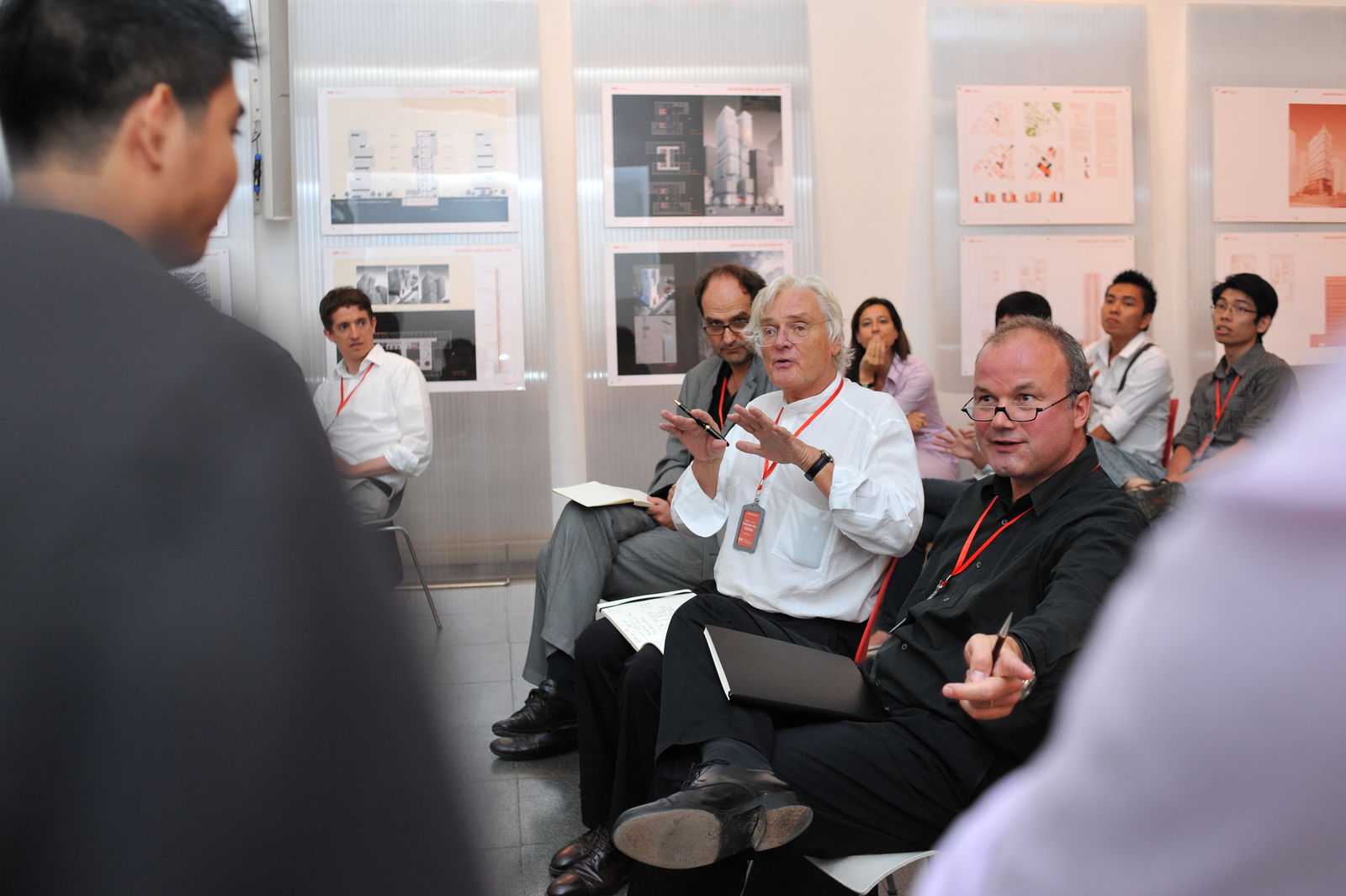 For the public ― our exhibitions
gmp's exhibitions were and are present worldwide, at locations such as Oscar Niemeyer's Museu de Arte Contemporânea de Niterói in Brazil, the Neue Pinakothek der Moderne in Munich, and the Chinese National Museum in Beijing. On the occasion of the Architecture Biennale in Venice, we also exhibit the results of our work; the first exhibit was shown in 1996 with a contribution entitled "Renaissance of Railway Stations", and also in 2014 with "TXL/BER Too good. Two. Be true".
Publications―books by gmp
The first volume documenting our work was published in 1978 and presented a collection of projects of the first 13 years of our practice. Since then, as well as adding twelve volumes in the monograph series, the spectrum of publications has broadened significantly:
Our gmp Focus series deals with outstanding individual projects, including the Kulturpalast Dresden, the Kunsthalle Mannheim, and the Chinese National Museum. In addition there are monographs on different types of buildings and specific projects, such as stadium architecture and upgrading historical buildings. Another line of publications deals with architectural theory subjects. Biographies of the life and work of the two founding partners, Meinhard von Gerkan and Volkwin Marg, round off the list.
"Musitecture" ― musicians meet architects
In view of the fact that artistic composition plays a key role in music as well as in architecture, in 1989 Volkwin Marg―when Professor at Aachen Technical University ― launched "Musitecture". This is the name given to a musical salon where musicians and architects get together.
Over time, this event has become a tradition and has spawned more than a hundred concerts not only in Aachen, Hamburg, and Berlin, but also in places such as beneath the glass dome of the entrance foyer of Neue Messe Leipzig. With the help of "Musitecture", gmp focuses on encouraging the next generation: usually the performing musicians are just as young as most of gmp's employees.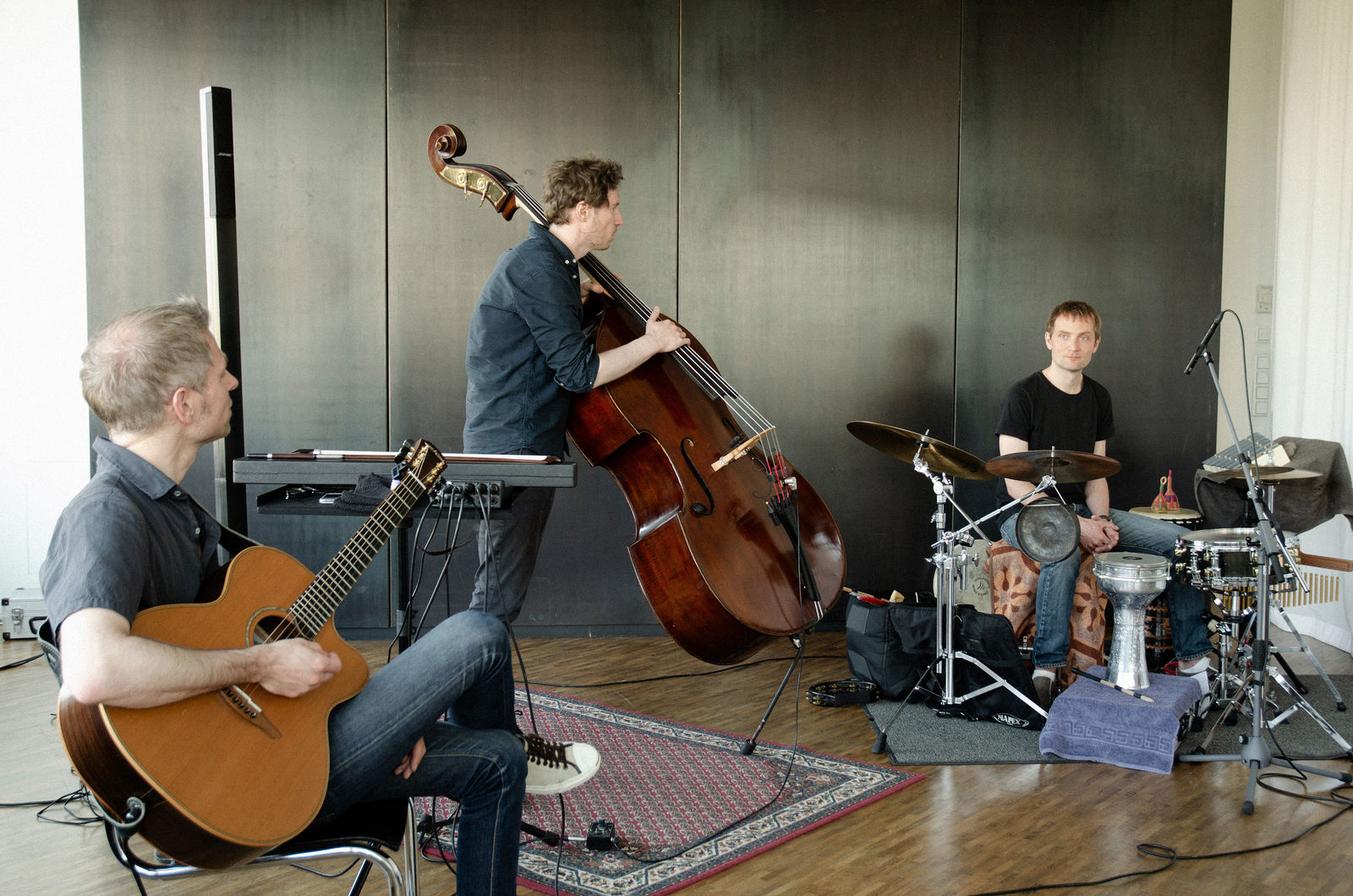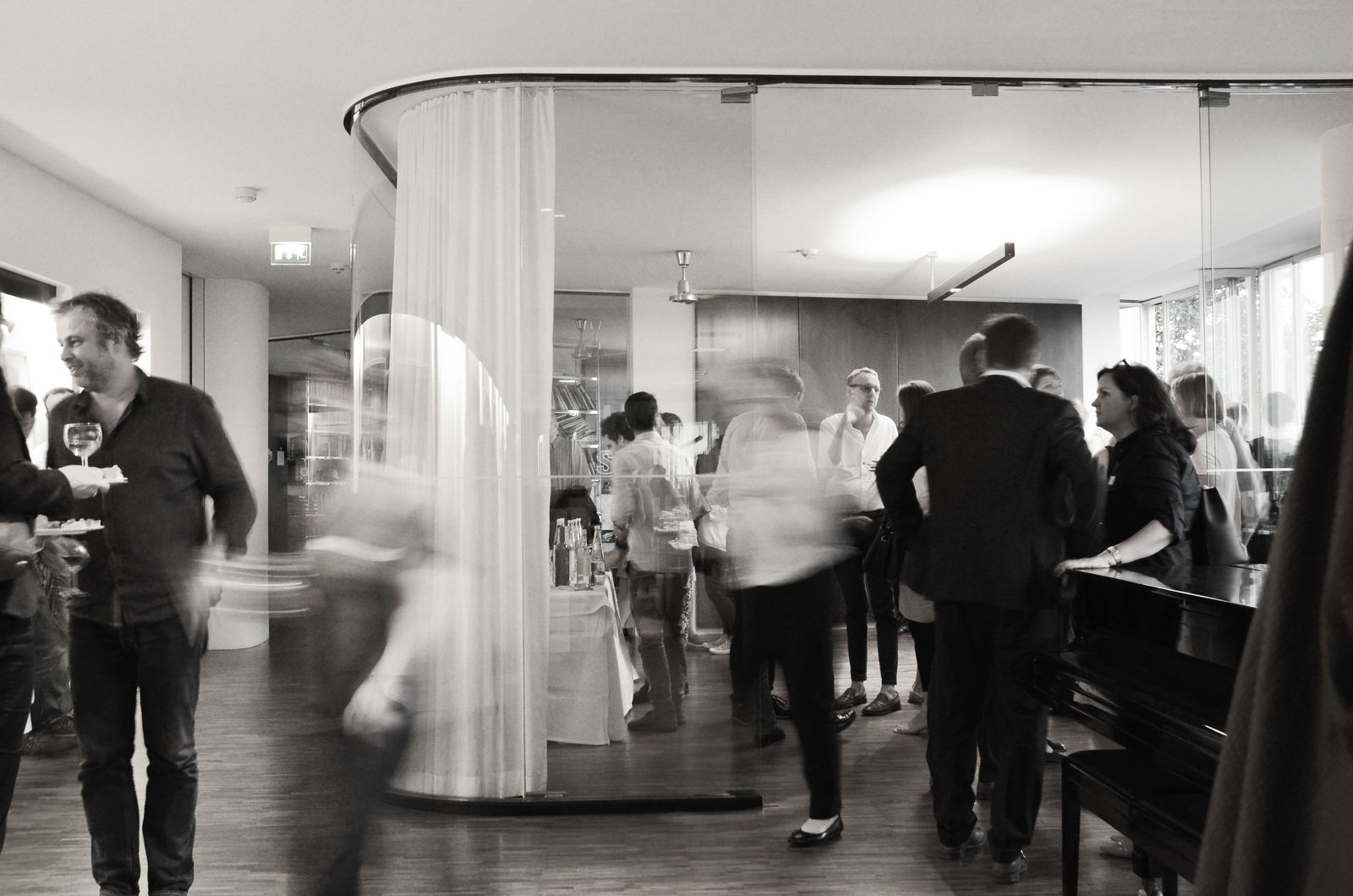 gmp Foundation
The gmp Foundation, headquartered in Hamburg, was founded by gmp in 2007. Its remit is the advancement and training of students and graduates, as well as carrying out research in the fields of architecture, landscape architecture, and landscape conservation at home and abroad. This purpose is implemented primarily through funding from the Foundation to the Academy for Architectural Culture (aac) in Hamburg. Up to now, the Foundation has been generating funds from annual gmp profit shares, amongst others.