Sep. 29, 2016-Nov. 11, 2016
The Art of the Right Distance
Architekturgalerie München
From 30 September to 11 November 2016, the exhibition "The art of the right distance" is shown in the Architekturgalerie Munich. It traces half a century of architectural criticism, using a selection of buildings by the architects von Gerkan, Marg and Partners (gmp) as examples.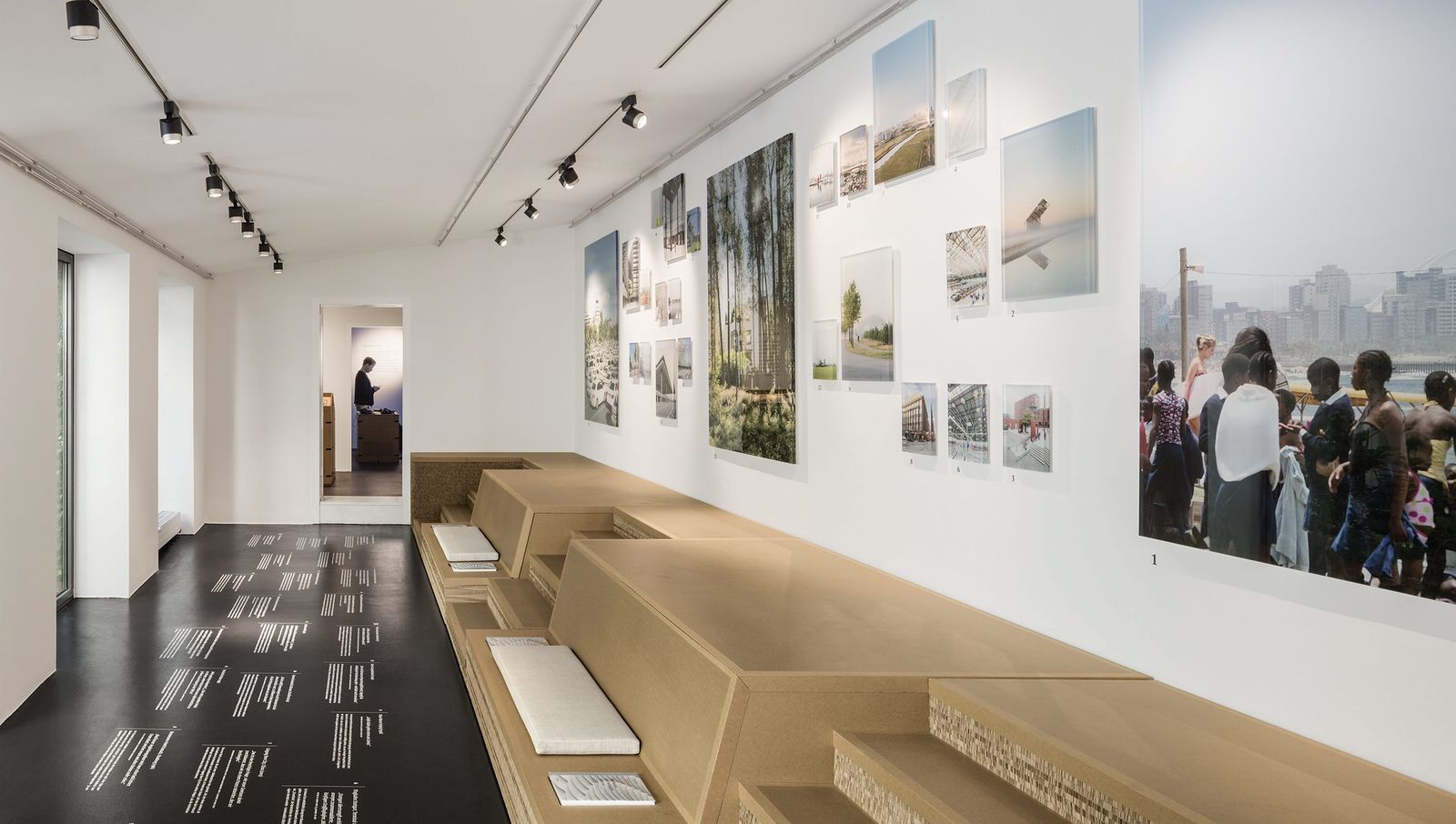 "The art of the right distance" brings together time and space through the medium of architectural criticism. A significant selection from the oeuvre of gmp comprising nearly 400 international projects is presented: from the fading modernism of the 1960s through ecological and participatory movements and the postmodern era to the globalized architecture of the present. Contemporary photographs created through the extremely revealing lens of Marcus Bredt are juxtaposed with critical reviews from newspapers and journals of former days.

Thumbs up? Thumbs down? Architectural criticism has never kept things as simple as that. As with any good criticism, it is less the critic's final evaluation or judgment of taste that is of interest, but rather his well-founded justification. For the critical
classification of architecture, in accordance with the public character of each building, a broad range of factors is opened up by which it can be judged. Just as architecture is much more than the art of construction, its assessment must also be seen as a separate branch of cultural and social criticism. Depending on how a critic positions himself and which media are available to him, he also sets other priorities: He can see himself as a mediator who explains the object to the public, he can focus his attention on the historical and theoretical contextualization of architecture, or he can assume the role of a corrective of the architect. If nothing else, architectural criticism is bound closely to time and follows constantly changing social trends and architectural fashions.

The exhibition "The art of the right distance" takes all those detailed specifications into account. The result is the symbiosis of two dimensions that pose the question of spatial and temporal distance that is necessary in order to be able to experience architecture adequately and holistically.