At gmp we welcome motivated and competent members of staff from all over the world. A core element of our identity is diversity and ― what is inextricably linked to this ― equal opportunities regardless of age, sex, religion, sexual orientation, or disability. Our everyday work is characterized by varied building projects involving all types of buildings; our professional teams are active in Hamburg, Berlin, Aachen, Beijing, Shanghai, Shenzhen, and Hanoi.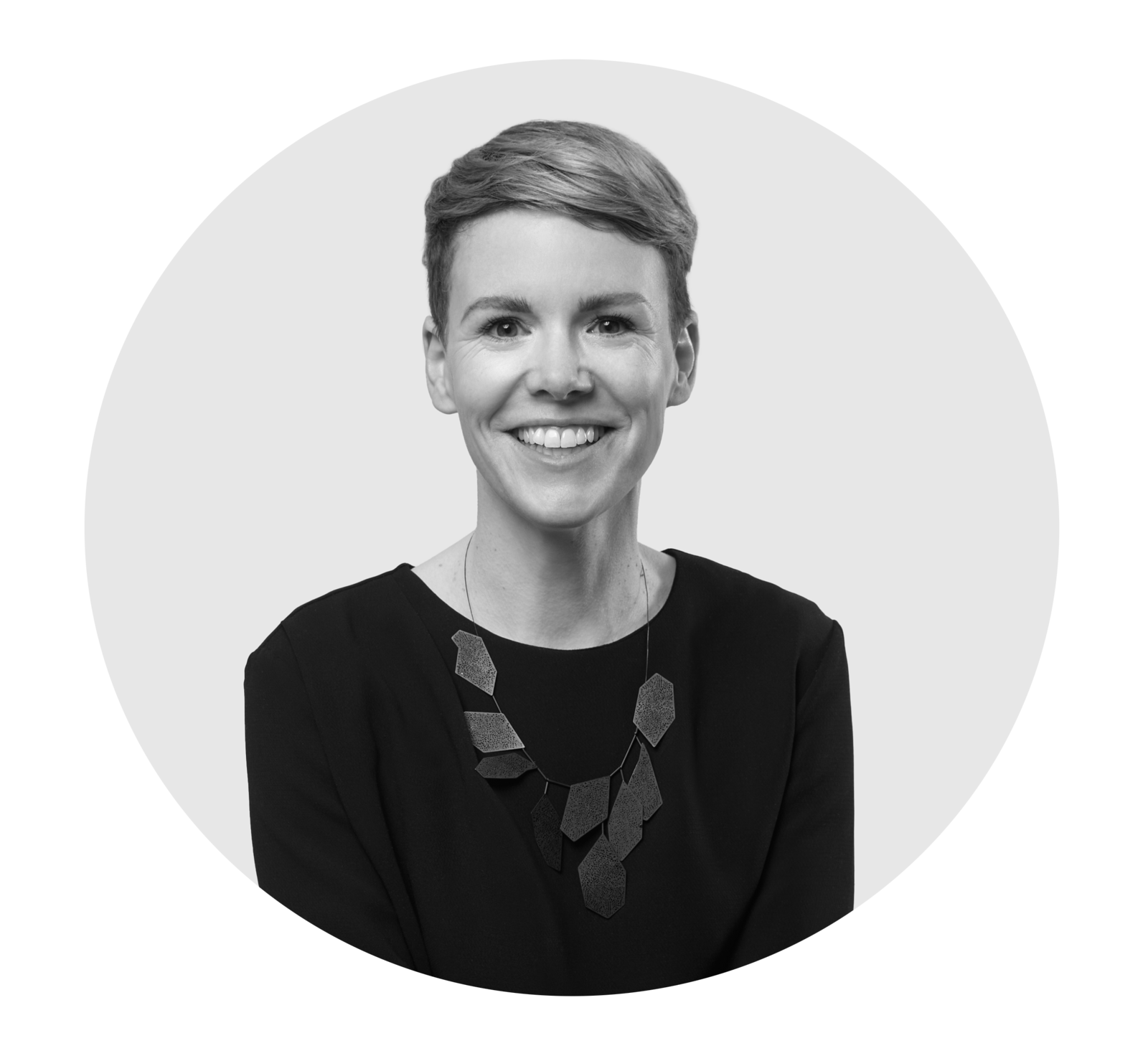 Contact
Verena Broch
People & Culture Manager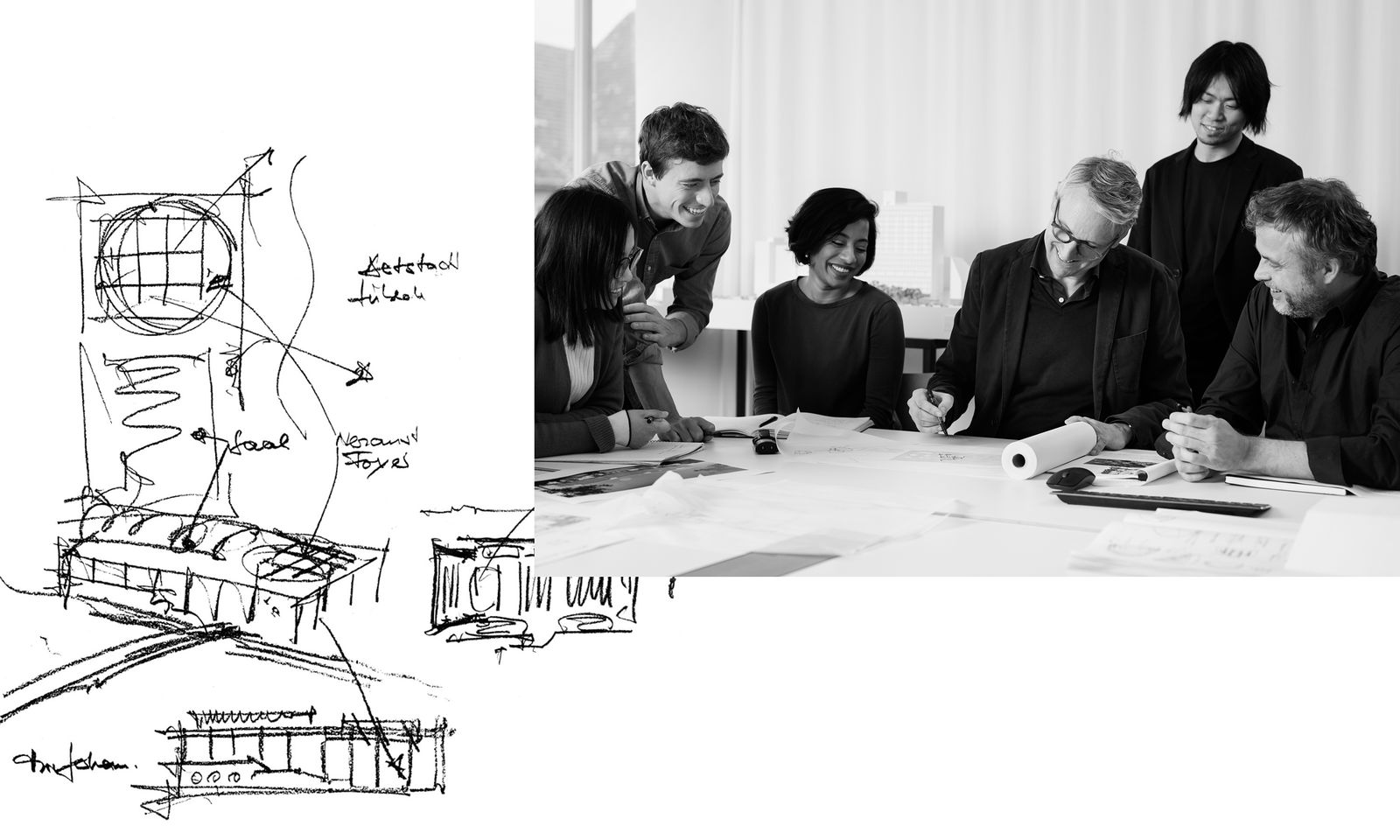 The gmp universe
Wherever we work, it is important to us to actively participate in urban life in a design capacity. All our offices are located in the center of the respective conurbation, with easy access to the workplace and in environments that are inspirational and which, in the breaks, offer culinary diversion.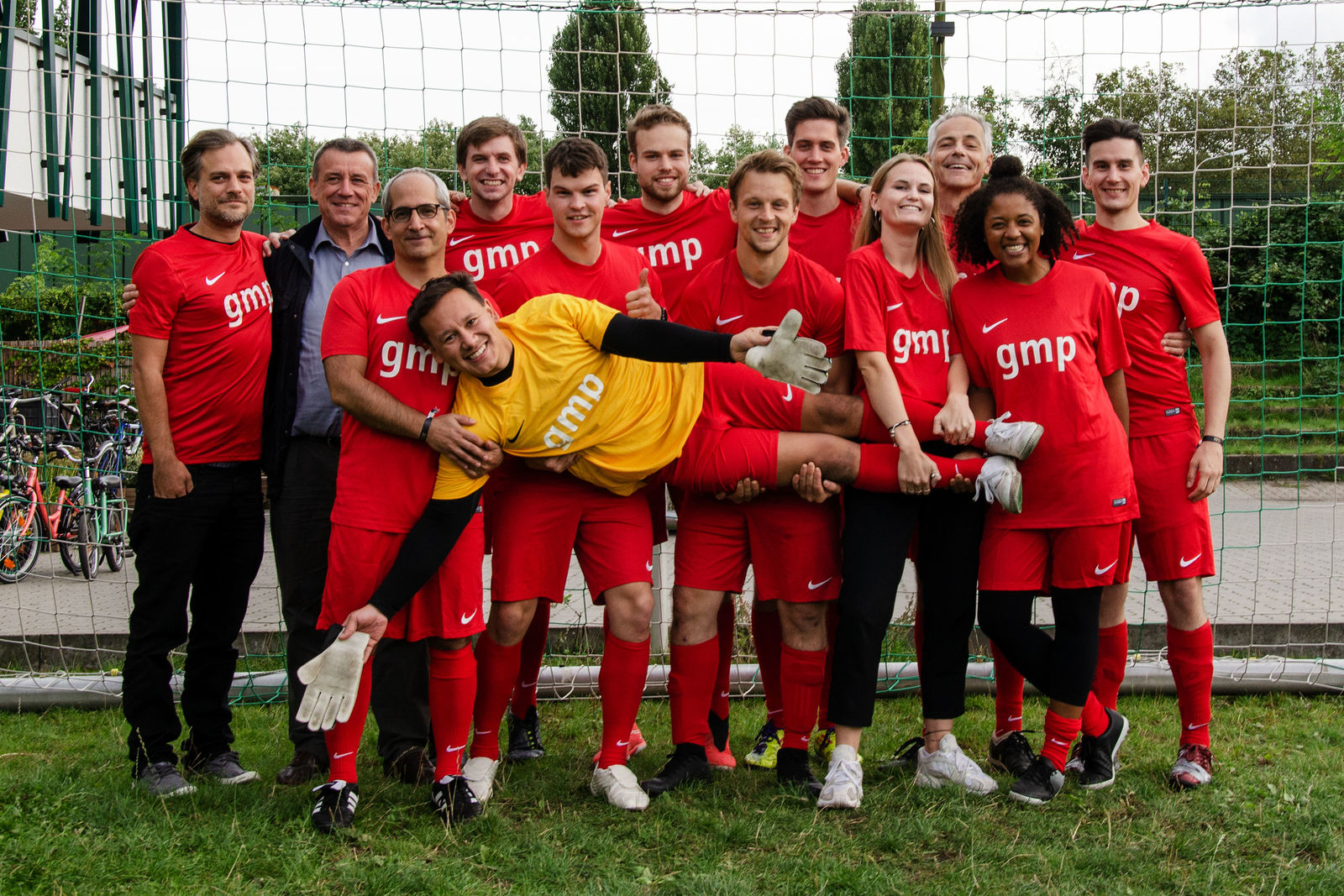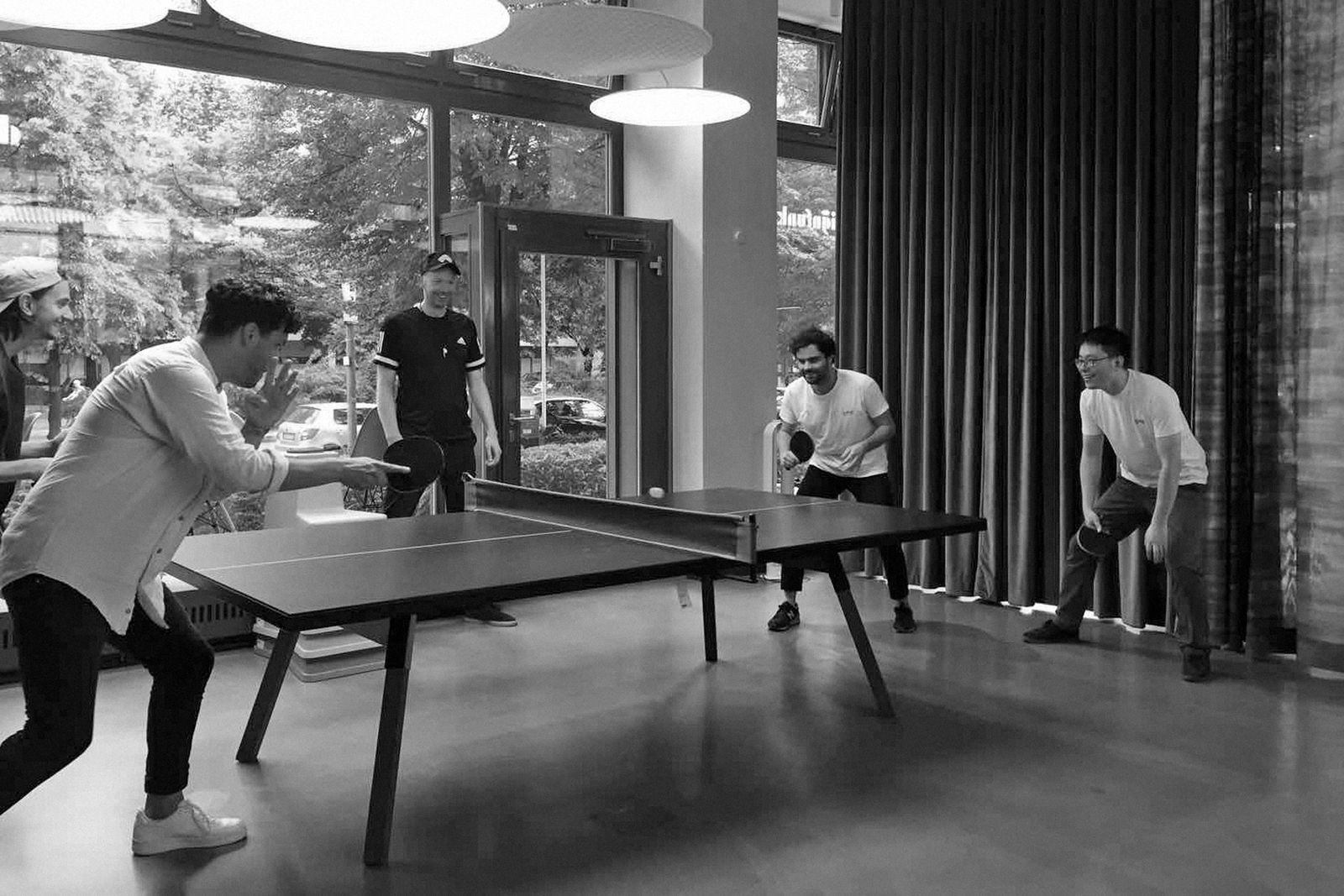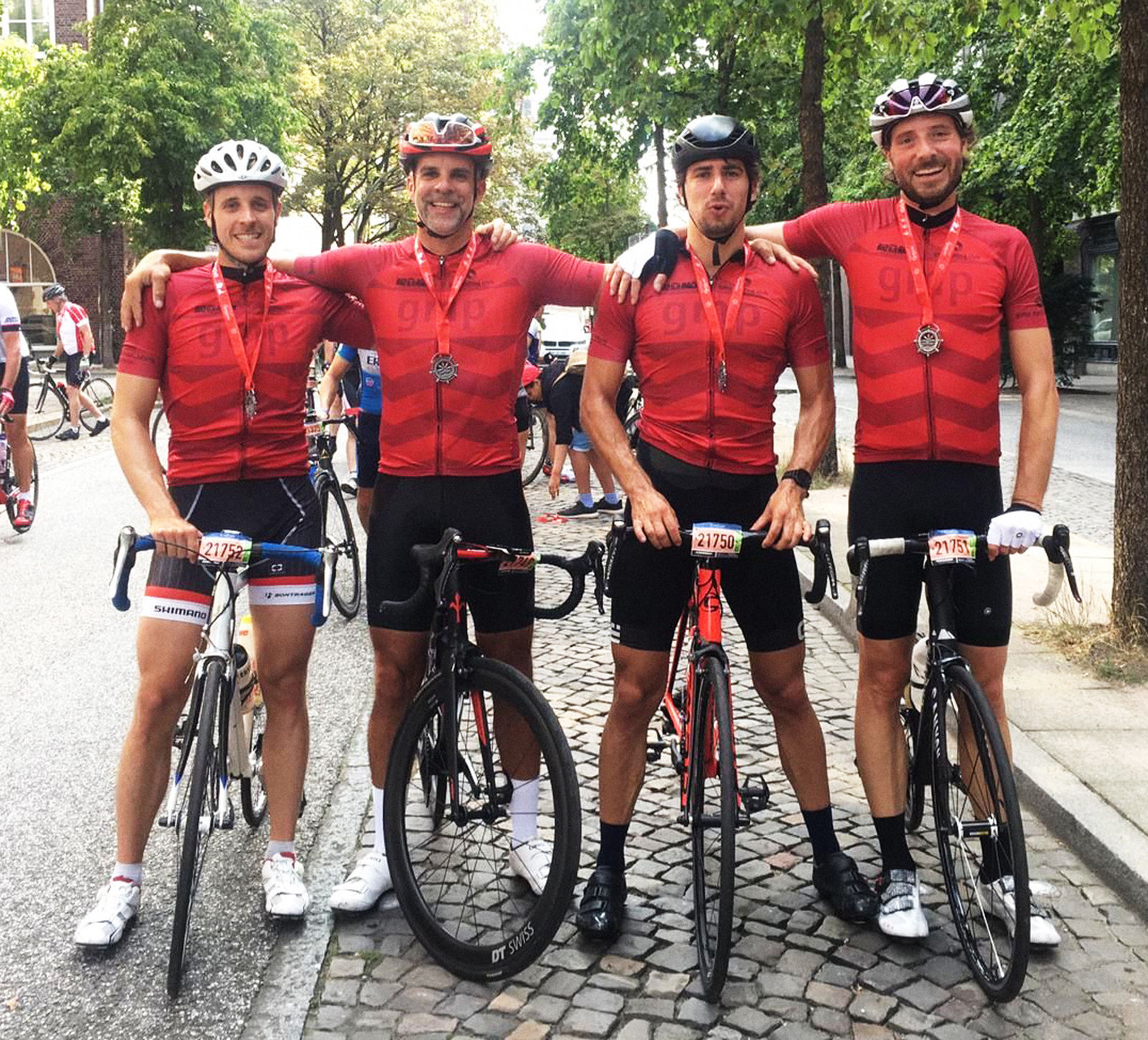 Groups of staff members have clubbed together at the various locations, practicing sport on a regular basis, from football to cycling to beach volleyball, badminton, and skiing.
Our company newsletter concretegmp is published several times a year and focuses on various architectural subjects. We see the magazine as a documentation of the company's productivity that illustrates the wide range of activities of the practice and honors everyone's work.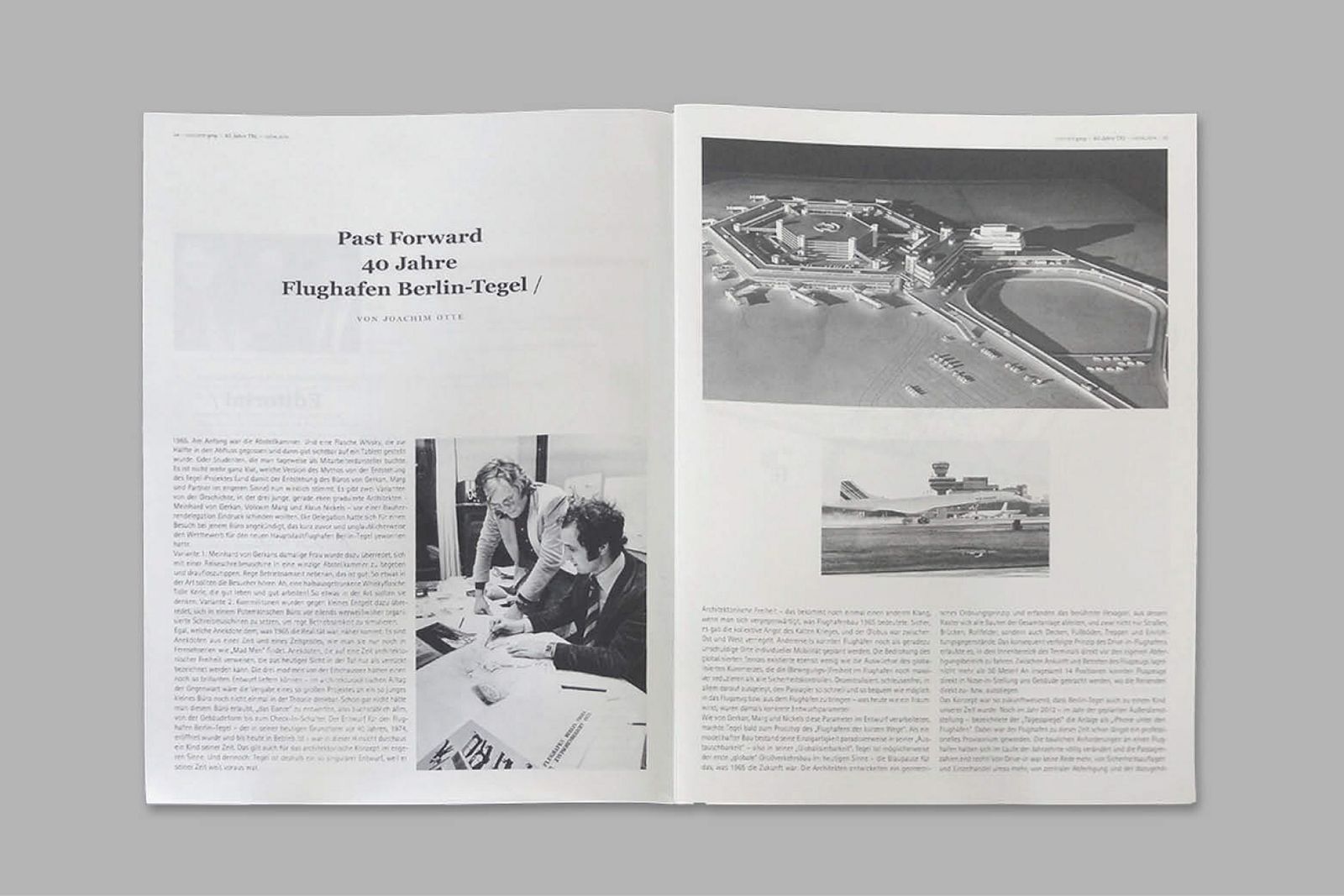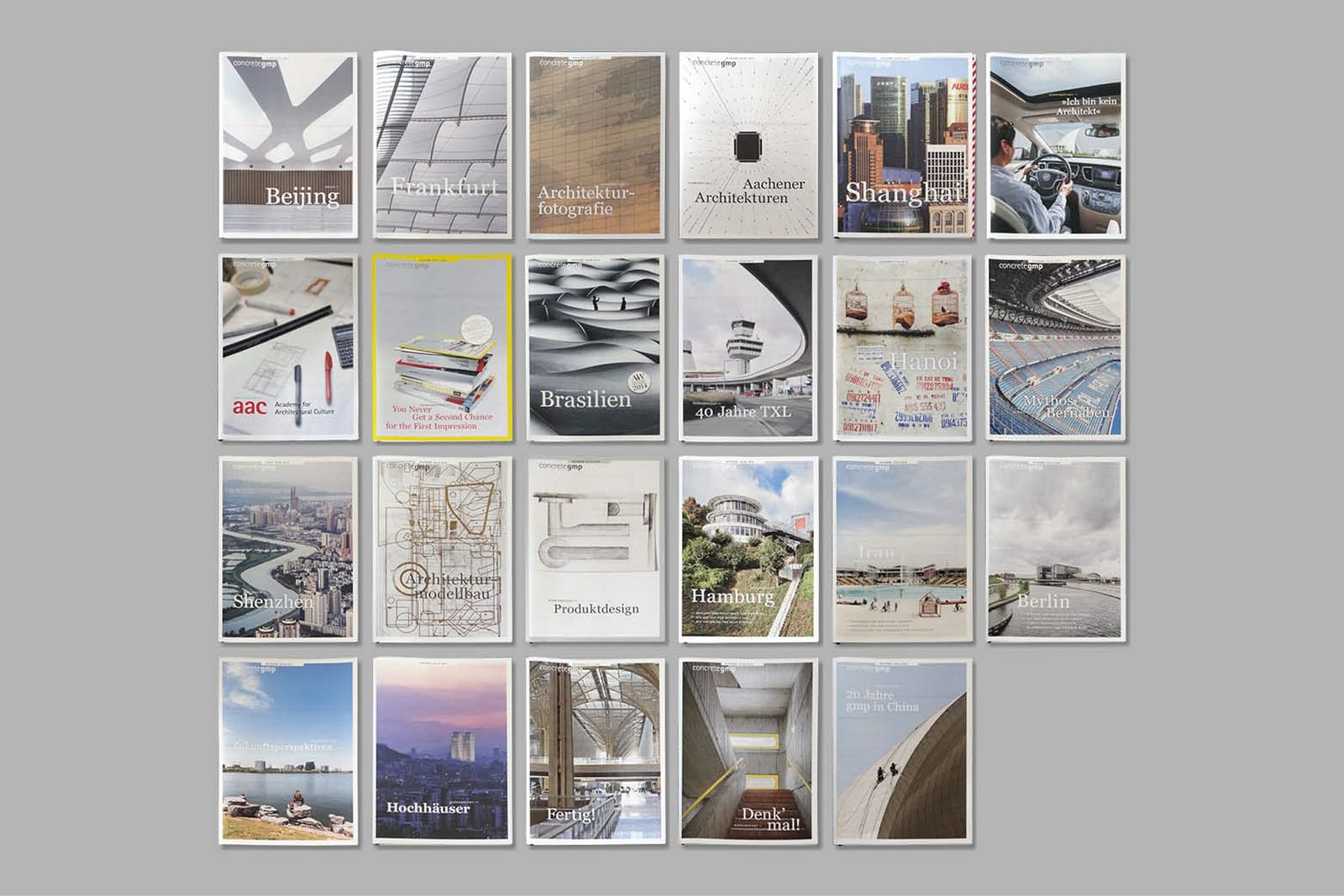 Likewise, gmp has a tradition of celebration: our end-of-year party is a highlight at which members of staff from various branches come together to share experiences and celebrate the successes of the year gone by. In addition, summer parties and team excursions are firm components of our working year.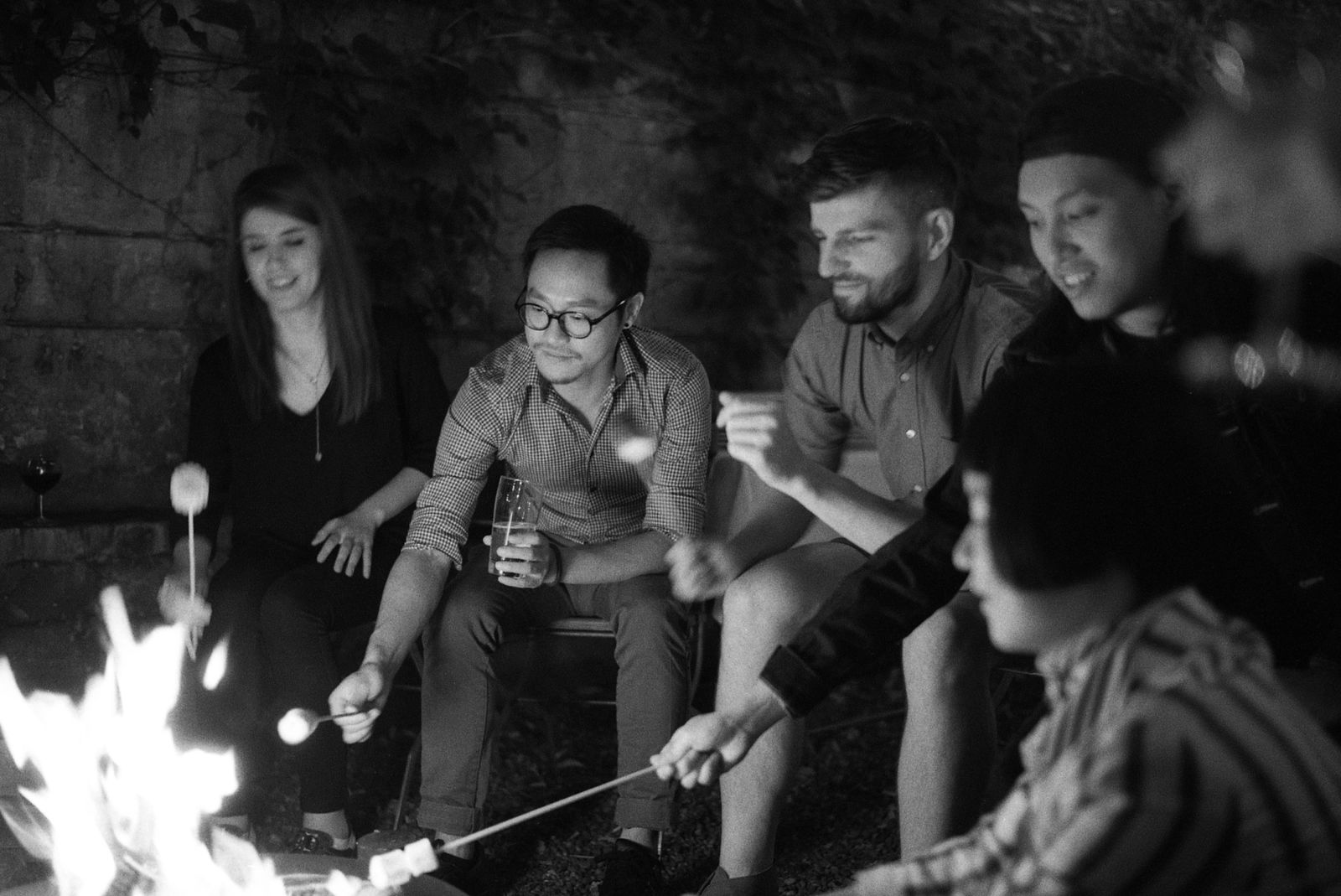 Opportunities for development
We provide further training to our members of staff at several levels. We manage the challenges presented by national and international design projects by relying on genuine teamwork and mutual support.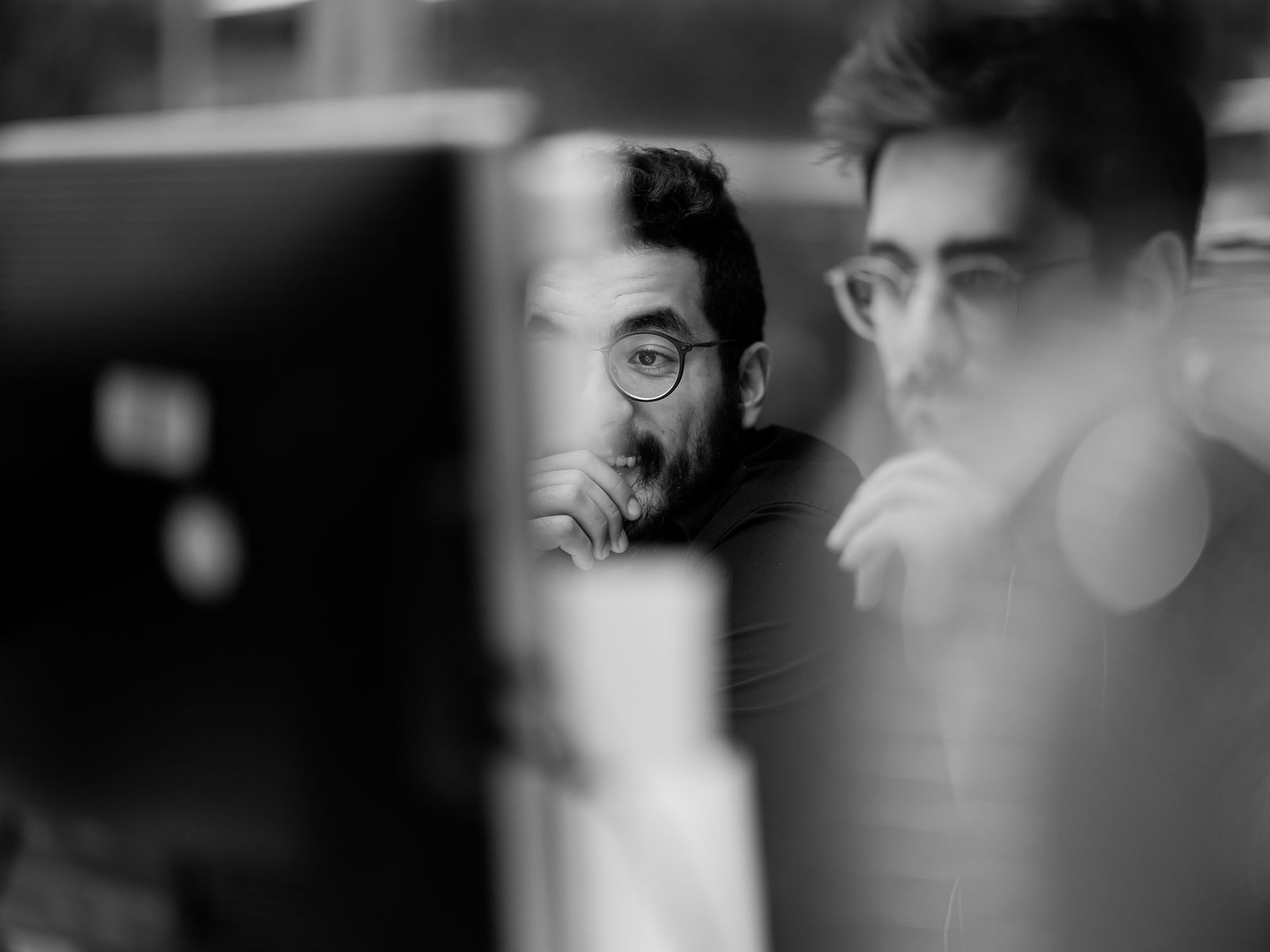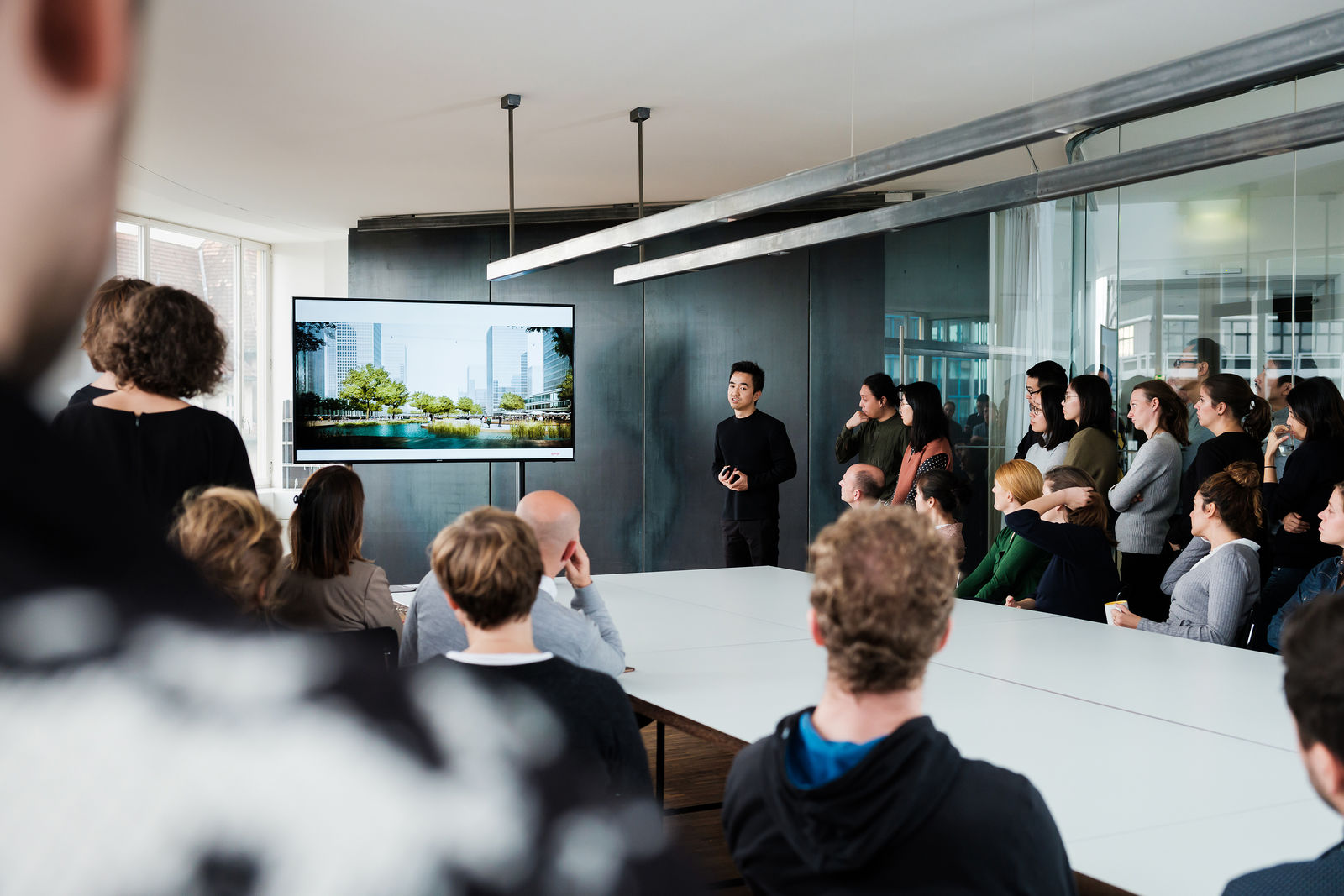 Internal knowledge transfer
We think it is important for our members of staff to be able to continuously improve their professional expertise. We put together teams that include both experienced and young architects in an effort to promote the synergy of experience and innovation. Within the overall practice and at the different branches, a culture of exchanging knowledge has been established; the teams present their projects and progress during weekly sessions. Similarly, we regularly invite the manufacturers of new building materials, products, and technologies to share their knowledge with us.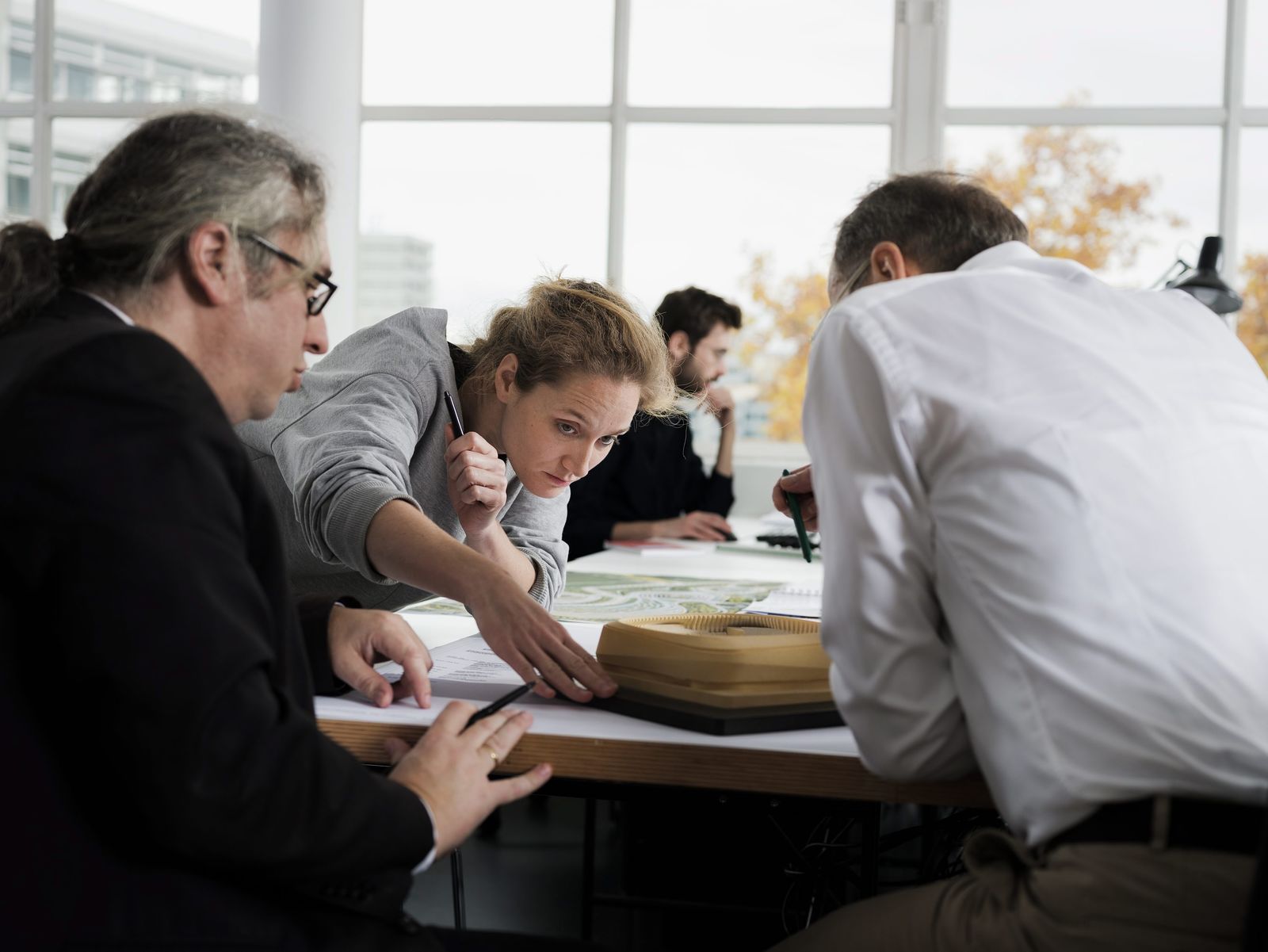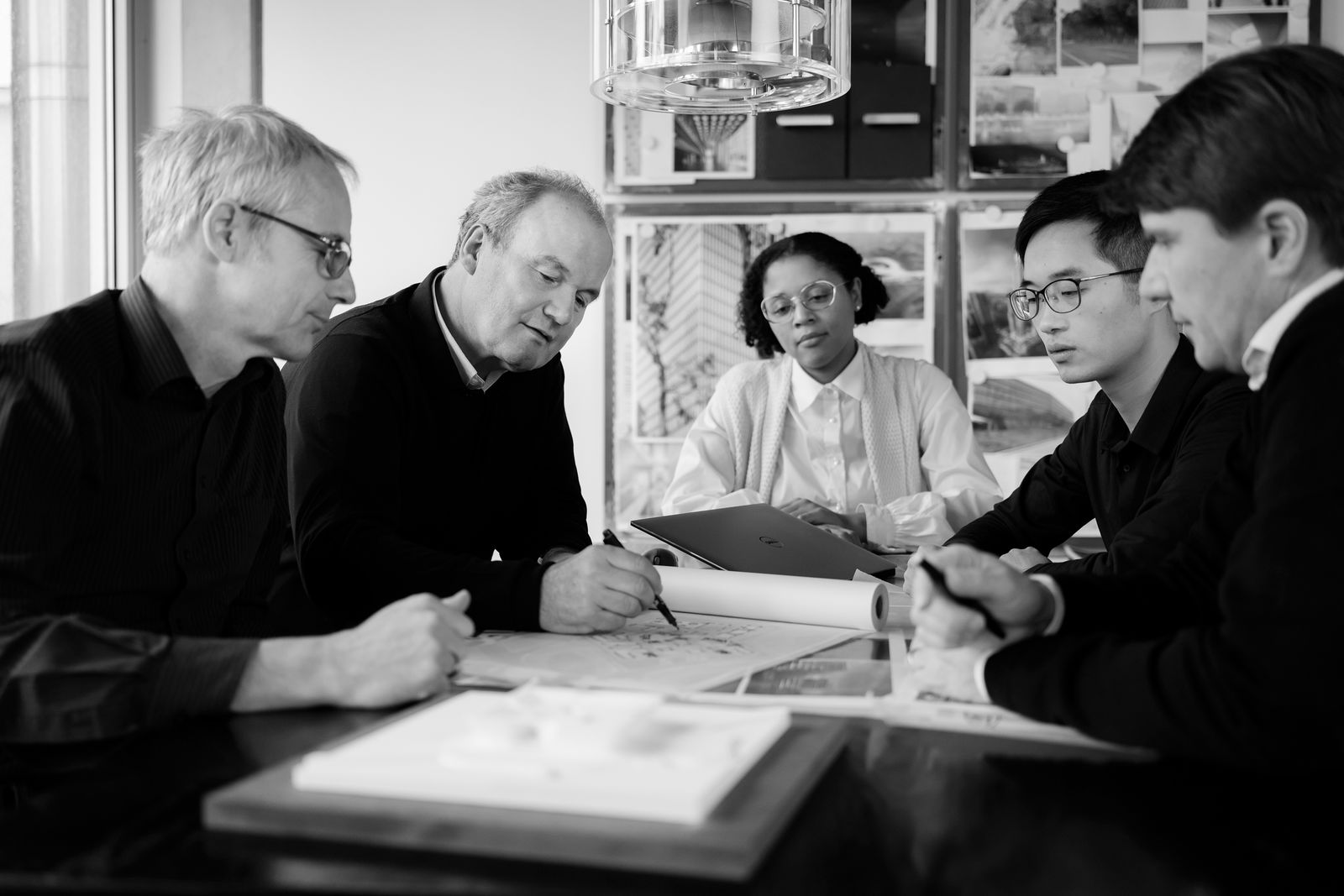 Public debate
In view of the fact that architecture always has a public aspect, social dialogue forms an important component of our company philosophy. All persons at management level and our teams of experts regularly take part in symposia and events of various professional disciplines in addition to their commitment to professional committees and juries. At gmp, this culture of active dialogue has been an integral component of architectural creativity since the formation of the practice.