Apr. 30, 2020
Kaisen campus in Bremen Huckelriede: public procurement competition won
Wilhelm-Kaisen secondary school is given a new campus to a design by Architects von Gerkan, Marg and Partners (gmp). With its urban design concept, gmp was able to win this public procurement competition. With a total of four extension buildings arranged around a large open space, a central and vibrant campus area is created, which is faced by all the entrances. Thanks to its clear boundaries and central circulation function, this open space is highly popular with the pupils and is also an attractive element for the adjoining residential units.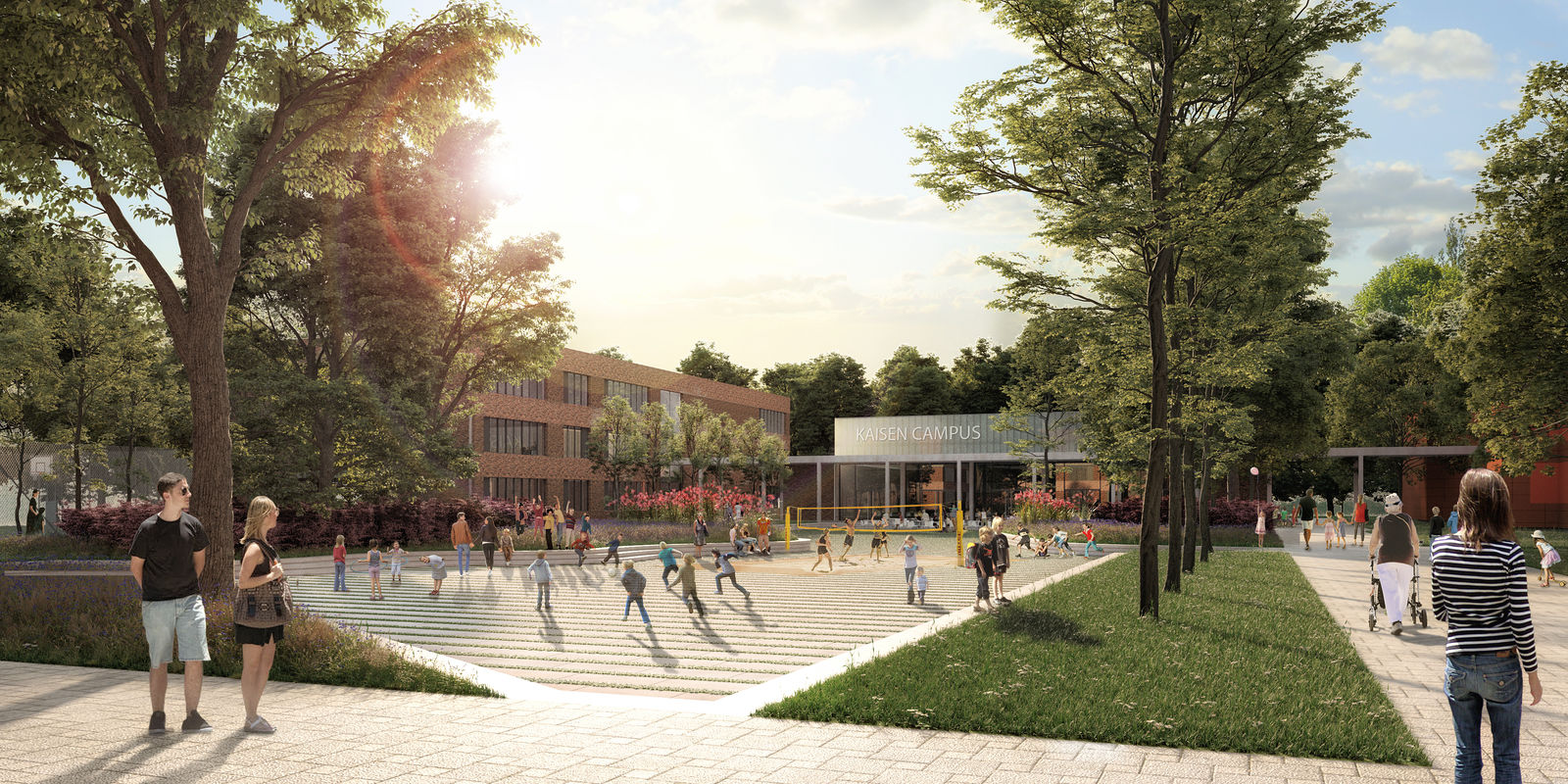 The new refectory with a square area of 1,200 square meters is the main extension building situated towards the north-west of the new open space. It not only occupies a prominent position on the campus, but is also intended to function as a venue for the entire neighborhood. The secondary school itself will be extended towards the south-west along a colonnade; there will be three classroom clusters each for six parallel classes, totaling a square area of 3,400 square meters. The existing dual purpose sports hall next to the existing building will be replaced by a new 1,200 square meter building. The plans include the new 1,200-square-meter Helene-Kaisen primary school towards the south-east, which will cater for four parallel classes.
The new buildings have been designed to PassivHaus standard using a reinforced concrete skeleton structure. Owing to their position on the airport's flight path, the buildings have to comply with more exacting soundproofing requirements. The facades of the new buildings are finished in red brick, matching the color of the facades of the existing school building. Given their modular structure, the refectory and new sports hall lend themselves to construction in timber.