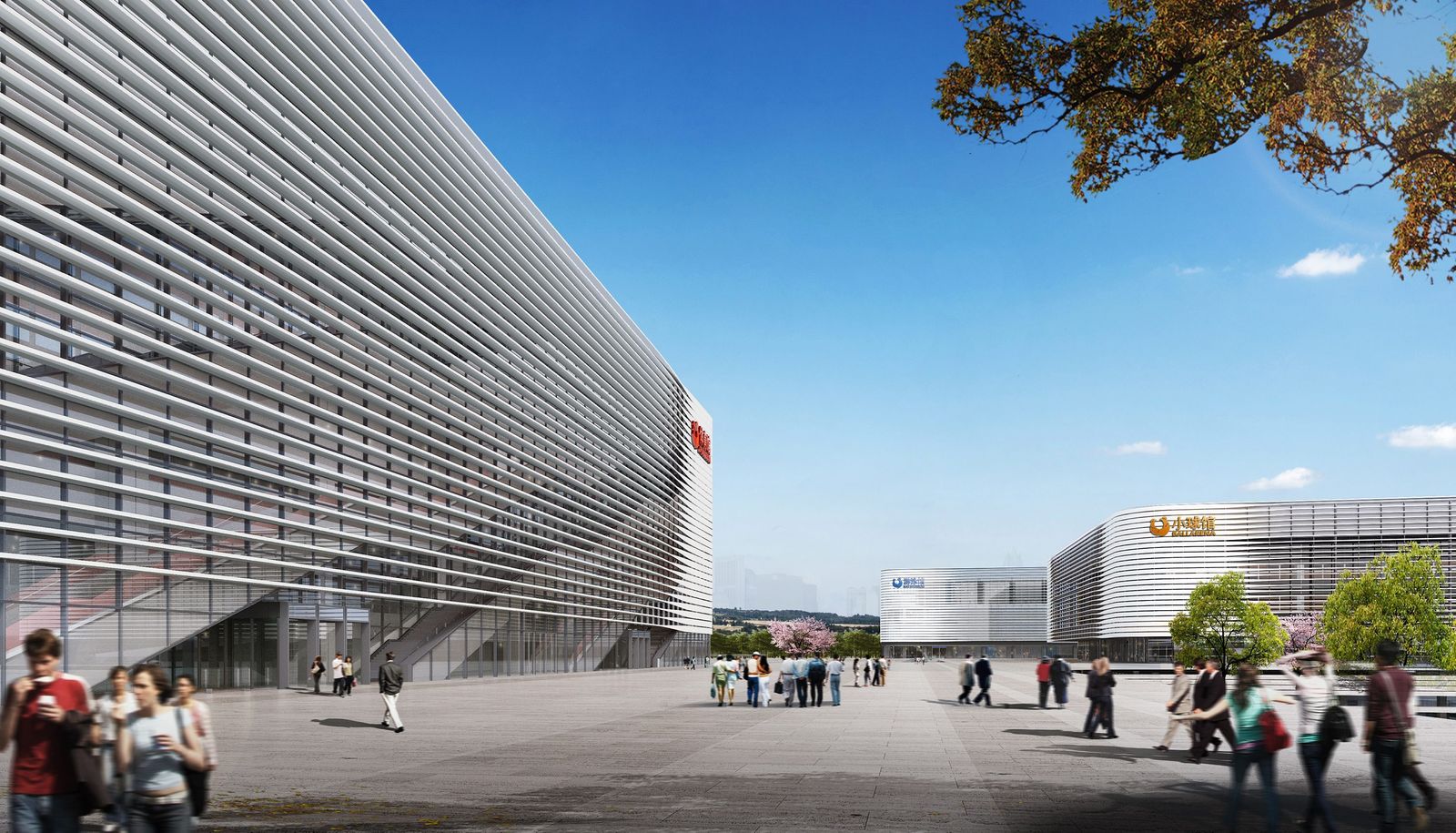 Chengdu, China, Construction
Chengdu Universiade Park
The Chengdu Universiade Park is the centerpiece of "Crown Lake New Town," a brand-new district within the Chinese metropolis of Chengdu situated on the water. The first building stage includes construction of a sports complex, a multifunctional exhibition hall, and a fitness complex. Each of the three buildings has its own individual look and can be accessed separately via a shared podium that interconnects the three. Although each building is characterized by its own architecture, together they form a harmonious ensemble, thanks to their coloring and the materials used. Aluminum lamellas suspended from metal cables at different heights not only communicate a special design language, but their staggered suspension also provides efficient sun shading on the region's hot summer days without blocking inward or outward views.
Competition
2018 – 1st prize
Design
Meinhard von Gerkan and Stephan Schütz with Stephan Rewolle
Client
China Resources Land (Chengdu) Development Co., Ltd.