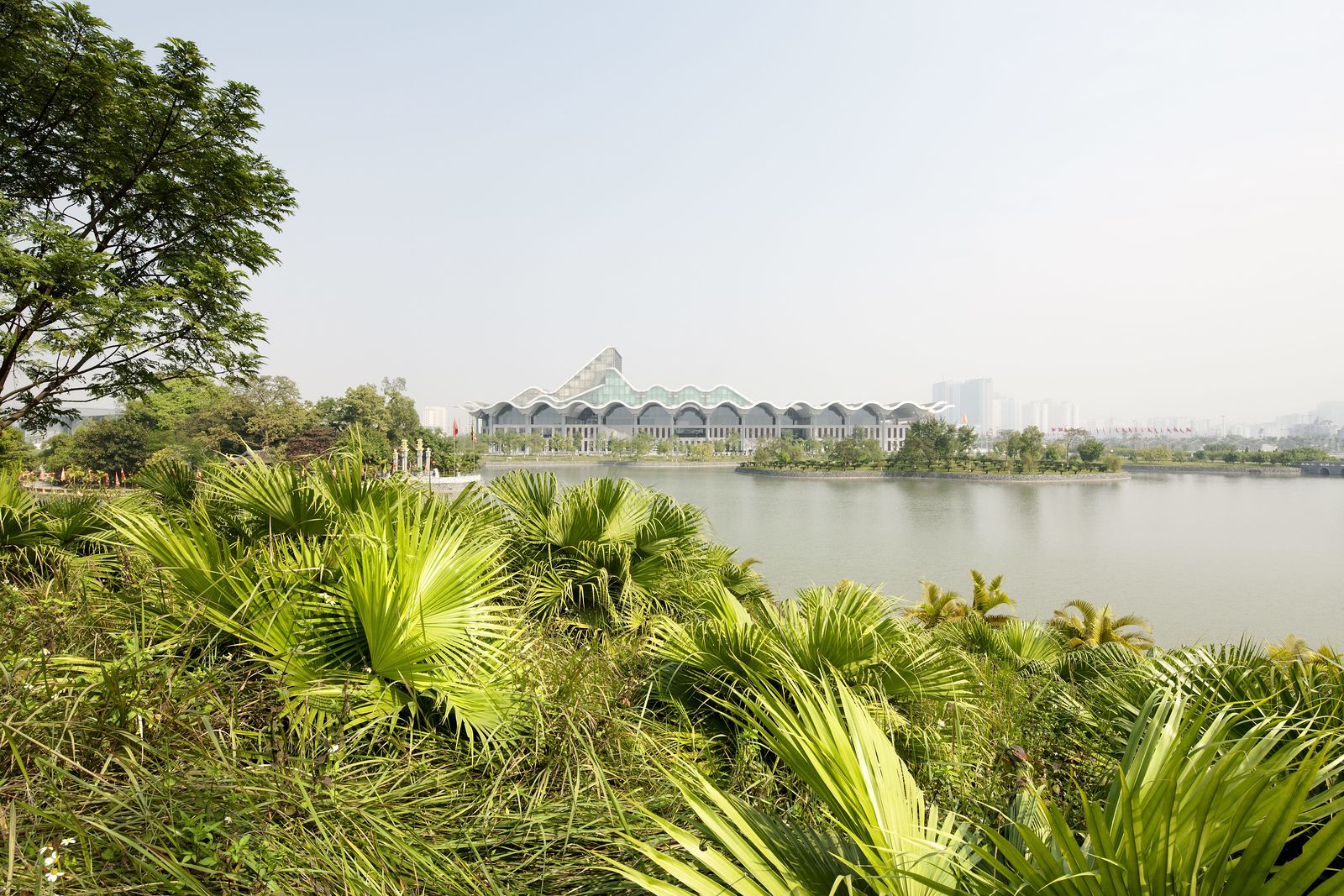 Hanoi, Vietnam, 2006
National Conference Center in Hanoi
The whole NCC Hanoi complex is embedded in a park landscape, which integrates thematic and symbolic references to the Vietnamese culture and traditions. The new buildings for the National Conference Center, the hotel and museum have been positioned in this spacious landscape garden. In front of the NCC to the south is a multifunctional, urban area, the "Fountain Square". This square is intended for festivities and public occasions.

The square is flanked to the east and the west by a sea of flags and two calm pools of water. A bright palm grove creates the setting for the southern side of the Fountain Square and marks the direction of the main entrance and the access axis to the National Conference Center.

The expressive undulating roof of the whole NCC accompanies the visitors on their way into the foyer. It rises up to an even greater height above the large congress hall, thus creating a distinctive landmark for the NCC Hanoi.
2007
Vietnam National Architecture Award
Design
Meinhard von Gerkan and Nikolaus Goetze, 2004
In cooperation with
Inros Lackner
Client
Socialist Republic of Vietnam
Gross floor area
65,000 m²
Construction period
2004–2006
Photographer
Christian Gahl