Nov. 20, 2020
Gate to Hubei Urban Renewal in Shenzhen
gmp wins competition for green high-rise precinct
Luohu in the east of Shenzhen is the focus of current urban development projects in the mega-city. One of the largest among them is the China Resources Hubei Urban Renewal Integrated Planning Area, which is based on the structures of the former Hubei village and its diversity and dynamics. The new office and retail area designed by architects von Gerkan, Marg and Partners (gmp), with its three up to 250-meter-high-rise buildings, forms the gate to the development of the new urban district and combines public green city space with vertical density.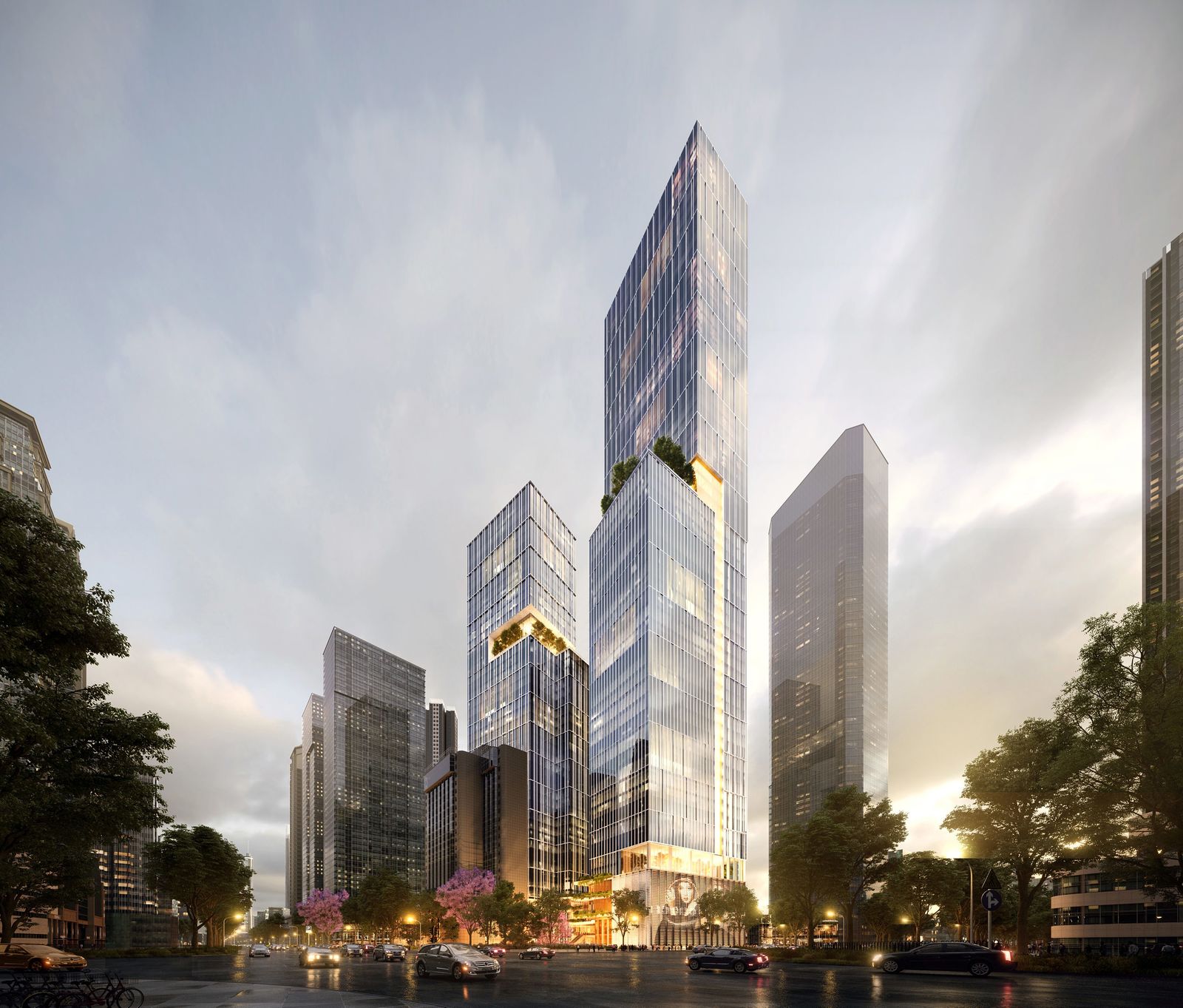 The new district extends towards the east up to the crossing of Middle Road from Wenjin and Shennan Road, one of the oldest and most important east-west arteries through Shenzhen. The development site is exactly at this point, and gmp's design will provide the entire area with a representative face whilst also combining old and new city structures.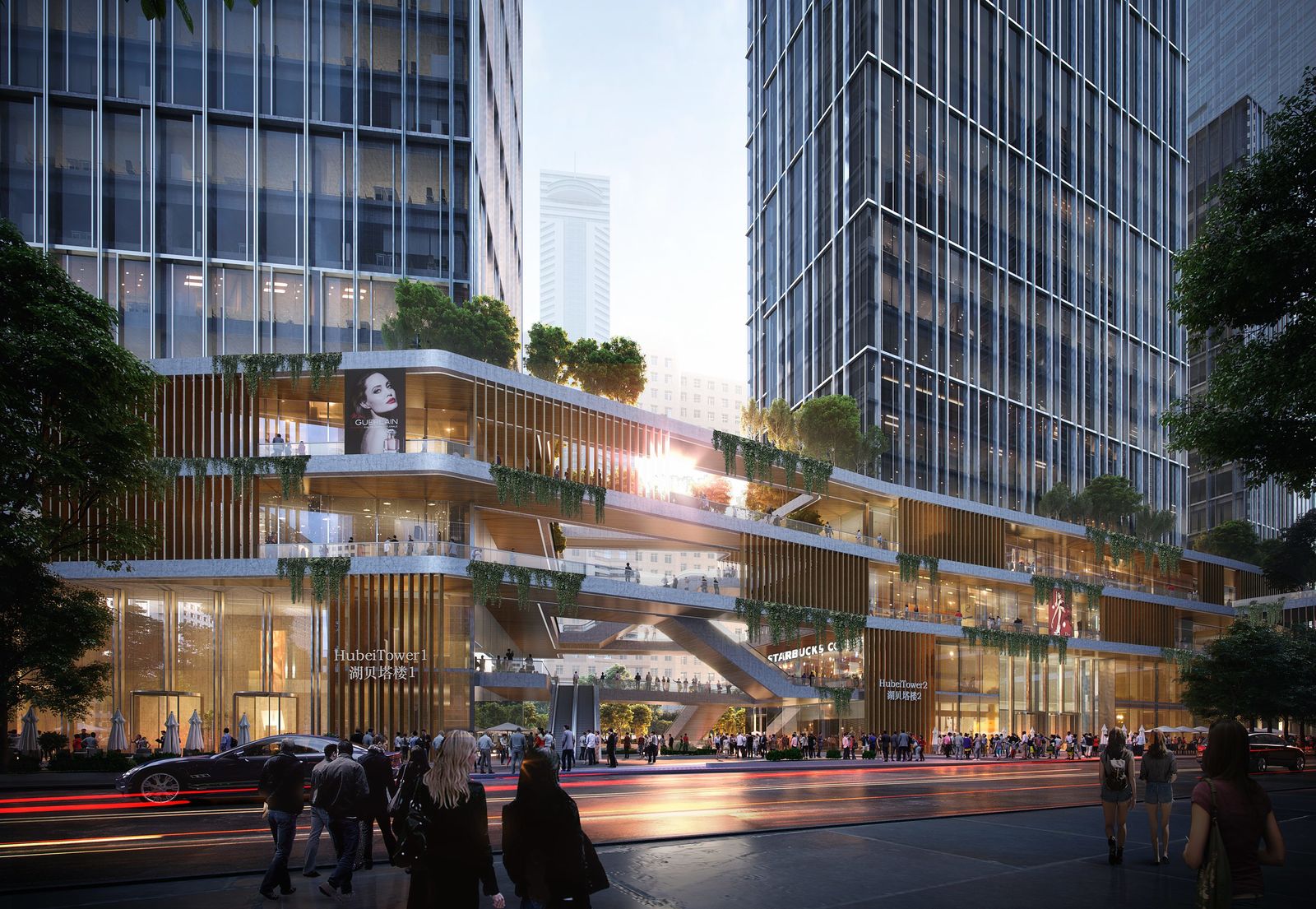 The starting point for the design was the range of landscaped spaces between the row of office towers. These contain the most frequented pedestrian routes on the site, because they connect the new district with Shennan Road and, in particular, with the Luohu underground station. Conceived of as "growing green lines", they reflect, on the one hand, the human scale and, on the other hand, they continue vertically in the high-rises where they end up in facade recesses in the form of generous sky lobbies with lush gardens.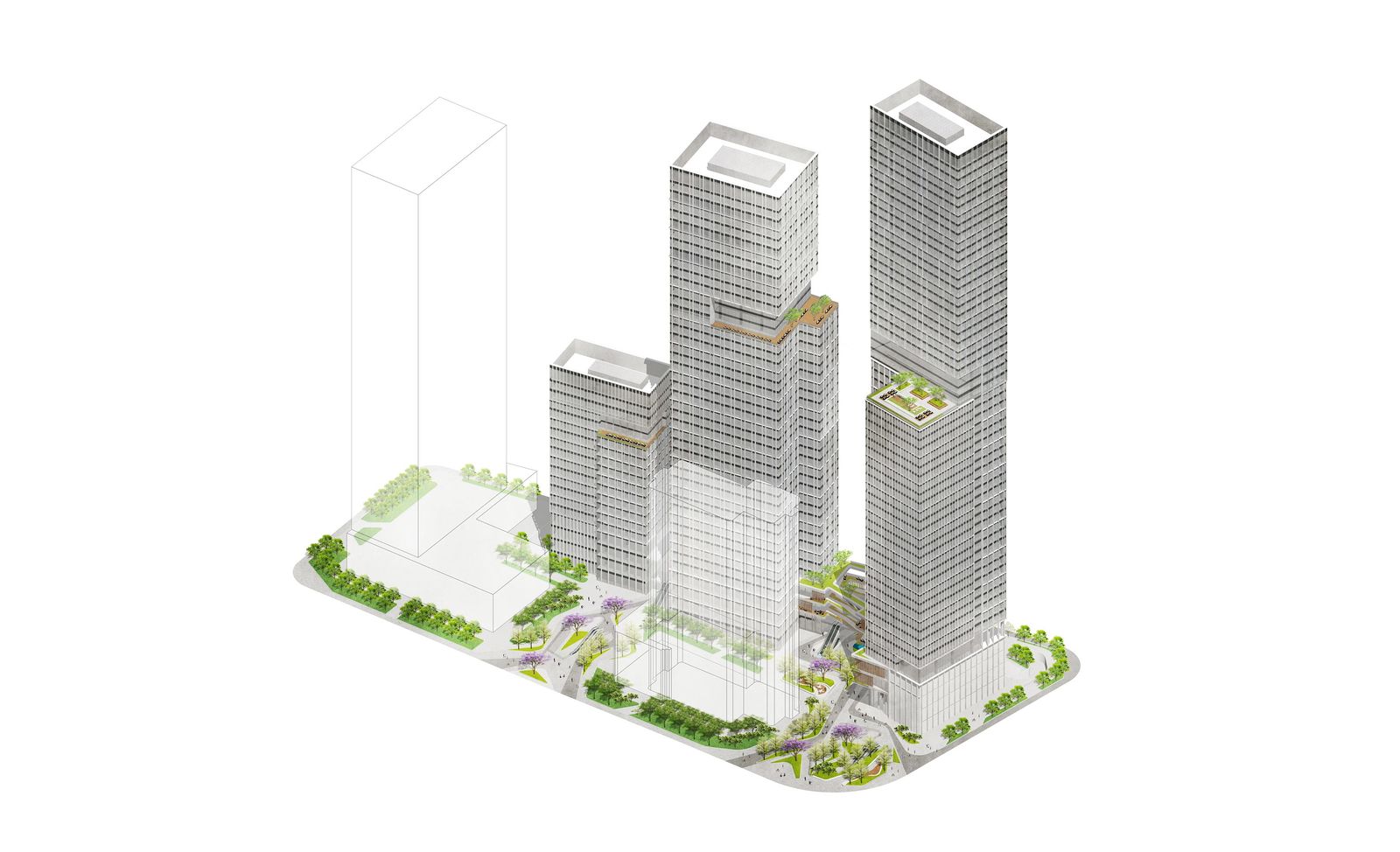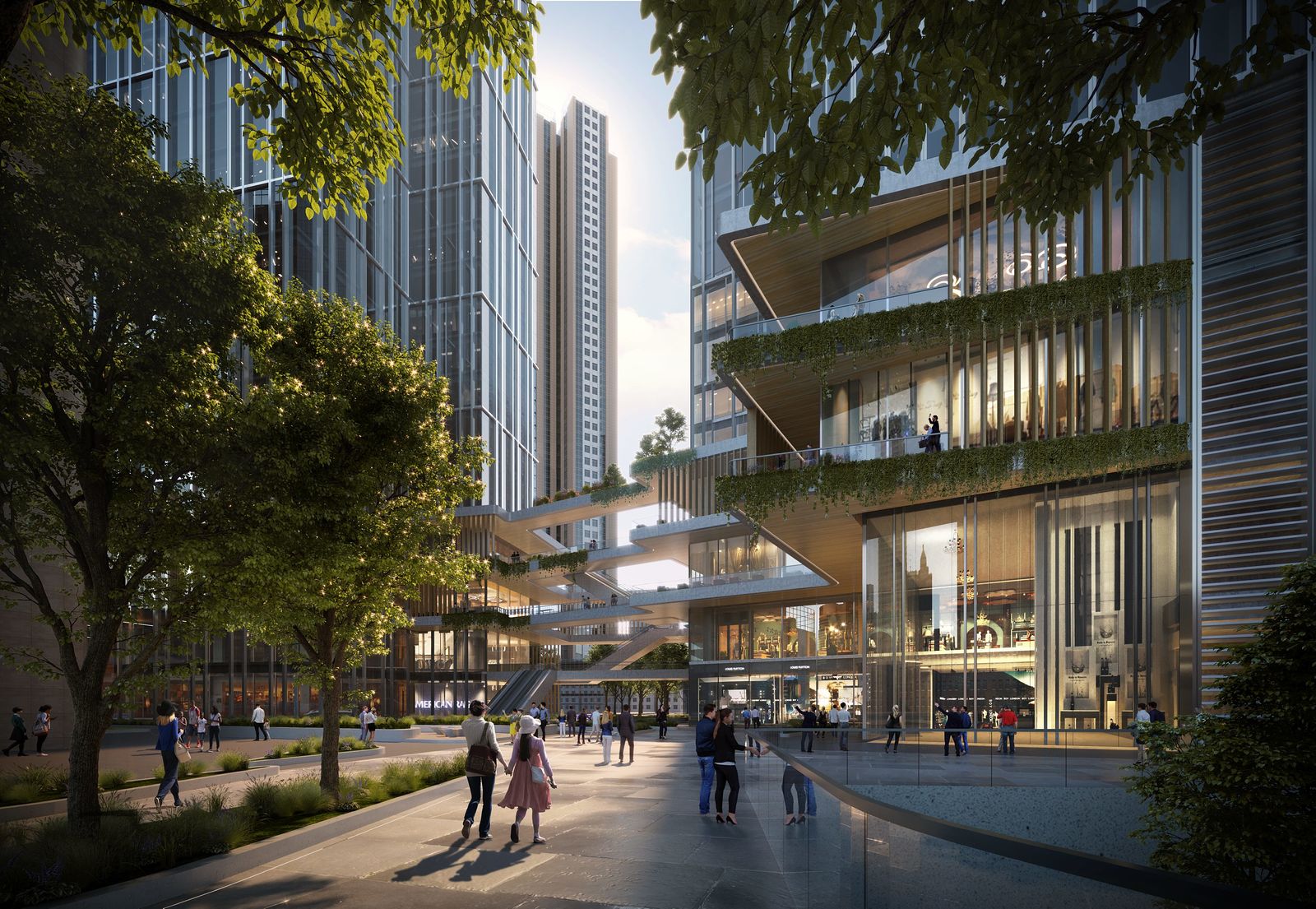 The curved pathways and gardens intersect with the four-story plinth structure, which offers space for a diverse range of commercial enterprises for the entire precinct and which links the three 80-, 200-, and 250-meter-high tower blocks. Its longitudinal, horizontal terraces define the landscaped space, which also creates the link to the city quarter. In addition, external escalators and elevators contribute to the diverse and lively city space, which invites people to rest, explore, shop, and relax.