Oct. 22, 2020
Health campus for East Friesland
gmp and WES win competition for Georgsheil Medical Center

Under the motto "alltohoop" (all together), the three hospitals in Aurich, Emden, and Norden merge to form a shared medical center. The new campus for Aurich Rural District and the town of Emden is not only intended to provide modern working conditions for members of staff and a quality experience for patients and visitors, but also, in particular, to create a new shared identity. In the Europe-wide design competition with subsequent public procurement procedure for the new Georgsheil Medical Center, the design by gmp and WES won over the jury and was awarded 1st prize.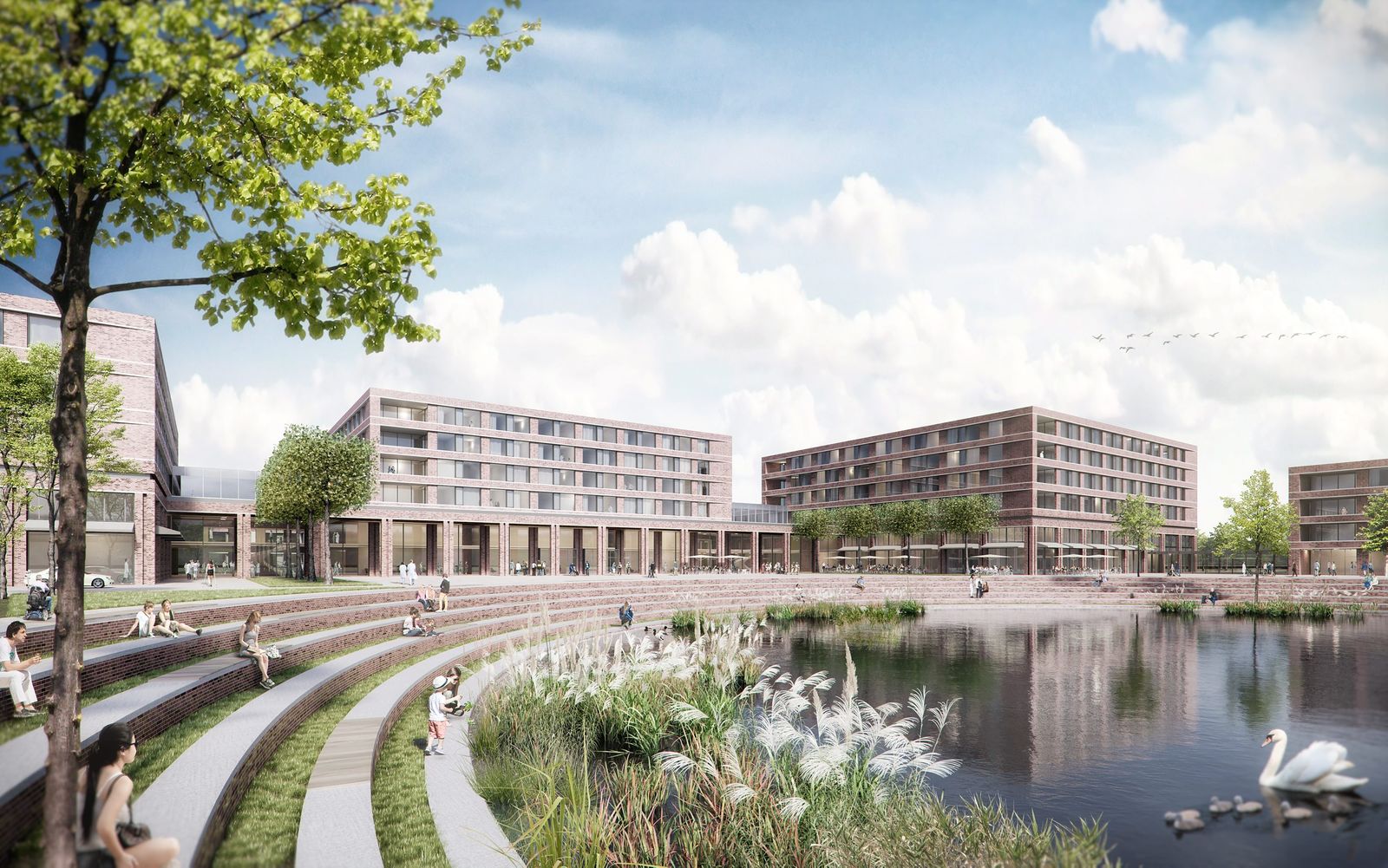 Placed on an artificially created dwelling mound, the buildings of the different functional areas of the new medical center are laid out in the form of a loose campus and grouped around a shared central area. This area has at its heart a circular water feature, the Clinic Lake, marking the center of the health campus. The lake with a fountain is connected to the drainage ditches that are typical of the area and, via a circular route, connects the clinic buildings and the clinic park, as well as the bus station and parking lots. Buildings for a day nursery, the emergency service, the pathology department, and radiotherapy will be added in the form of a small cluster to the west of the bus station. The generous clinic park connects the campus with the wide open landscape of East Friesland.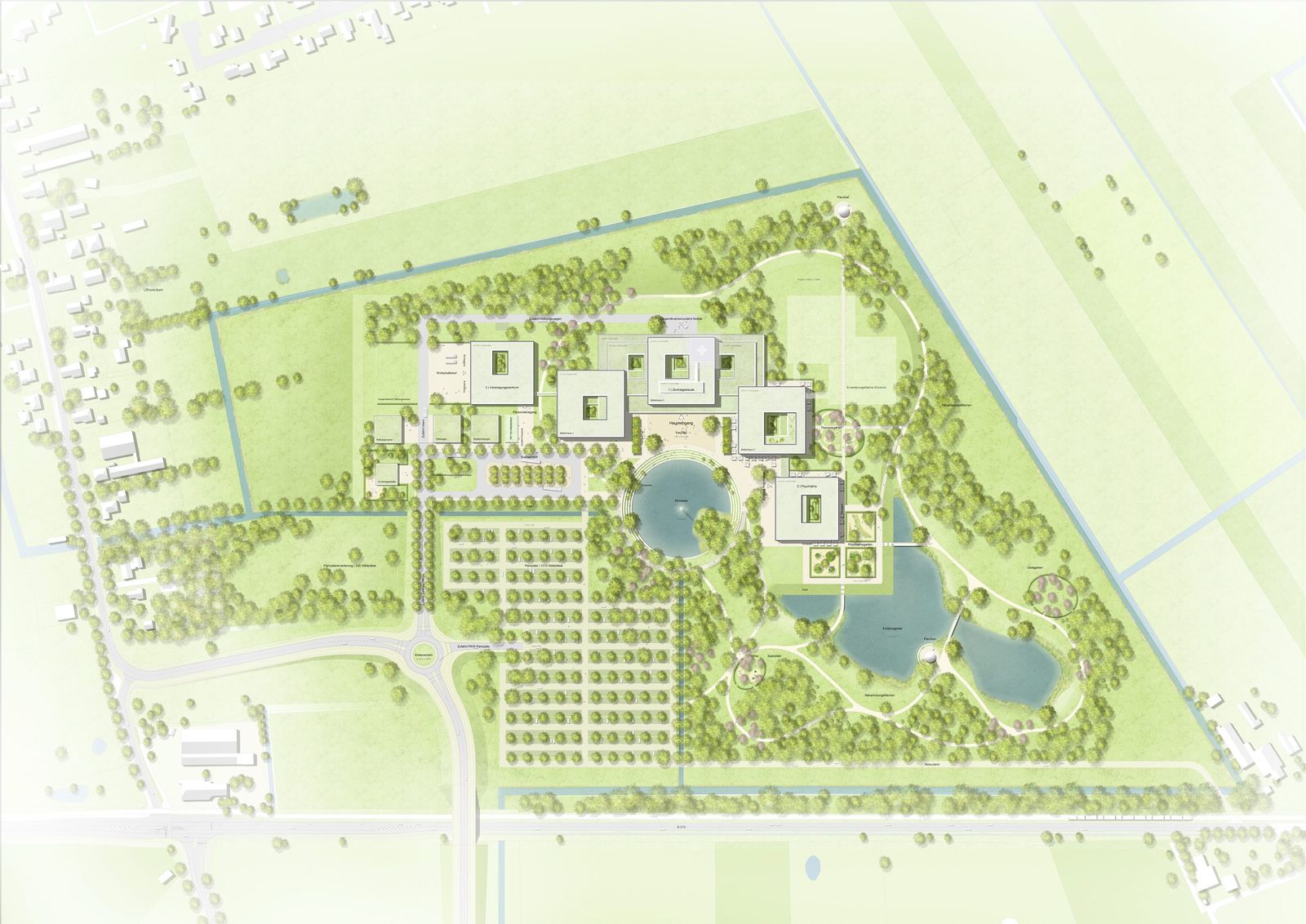 The main building of the medical center essentially houses the functional units related to somatics; it consists of a two-story plinth supporting three ward blocks of different heights. The central foyer on the first floor leads to the outpatient areas, diagnostics, and the central emergency reception with associated radiology. All patient rooms are arranged along the external facades, thereby providing views over the surrounding park and meadow landscape. Every double station will have four loggias at the building corners that make it possible to spend time in the open protected from the weather. The psychiatric department is located in a separate building with four stories; the three-story supply center rounds off the ensemble towards the west.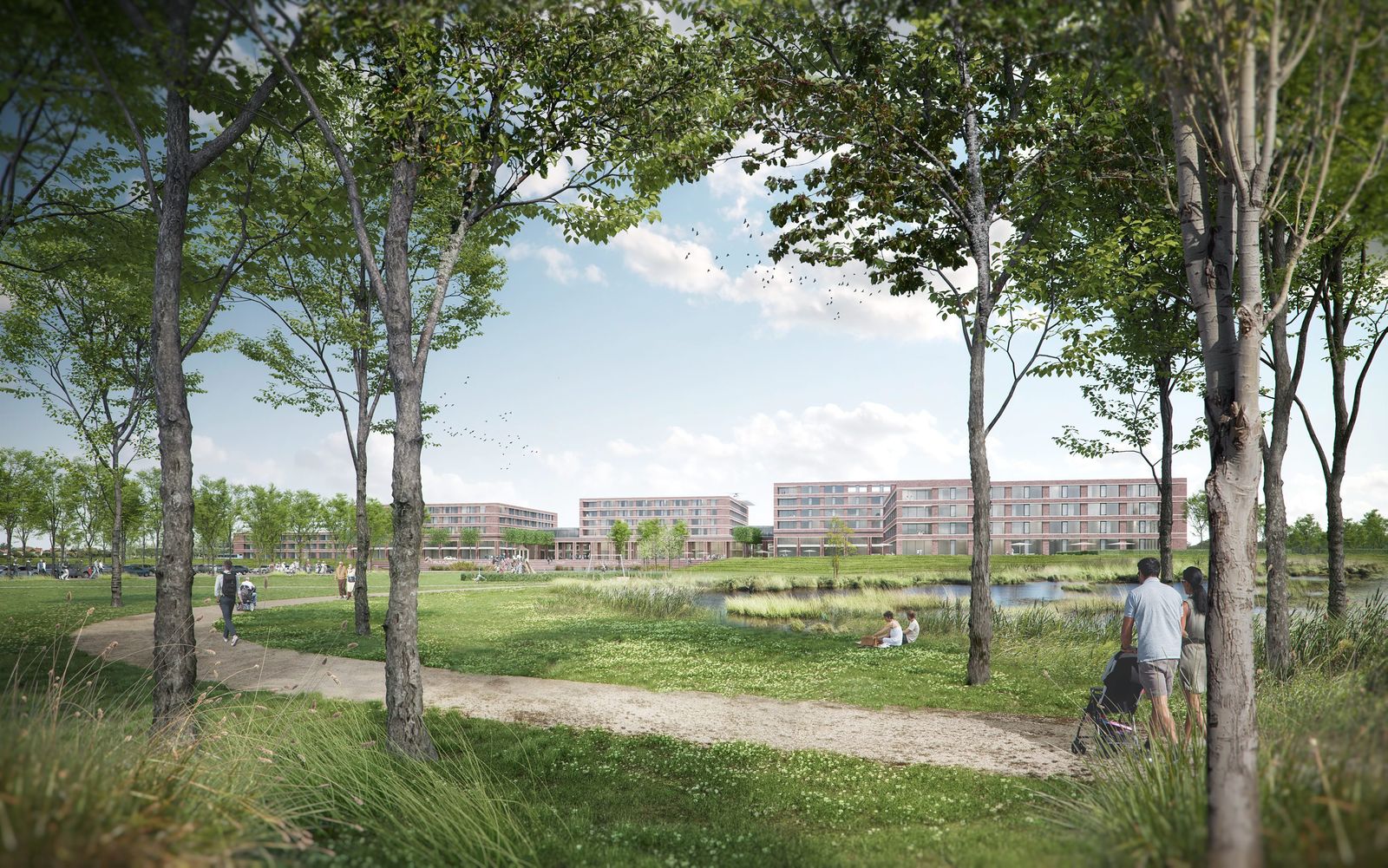 The architecture of the medical center is characterized by simplicity in terms of the tectonic arrangement of loadbearing and non-loadbearing building components. The basic structure consists of columns, the external face of the floor slabs, and wall slabs constructed in typical regional brickwork, with horizontal concrete lintel and parapet ribbons emphasizing the individual floors.