Oct. 13, 2020
Conversion work started at Bäderland's Alster-Schwimmhalle
Modernization and extension to plans by gmp
Work has started on the modernization and extension of the Alster-Schwimmhalle, a Bäderland swimming pool in Hamburg. Over the next three years, the indoor swimming pool, which is listed as a protected historic building, will be modernized and extended to plans by gmp von Gerkan, Marg and Partners Architects.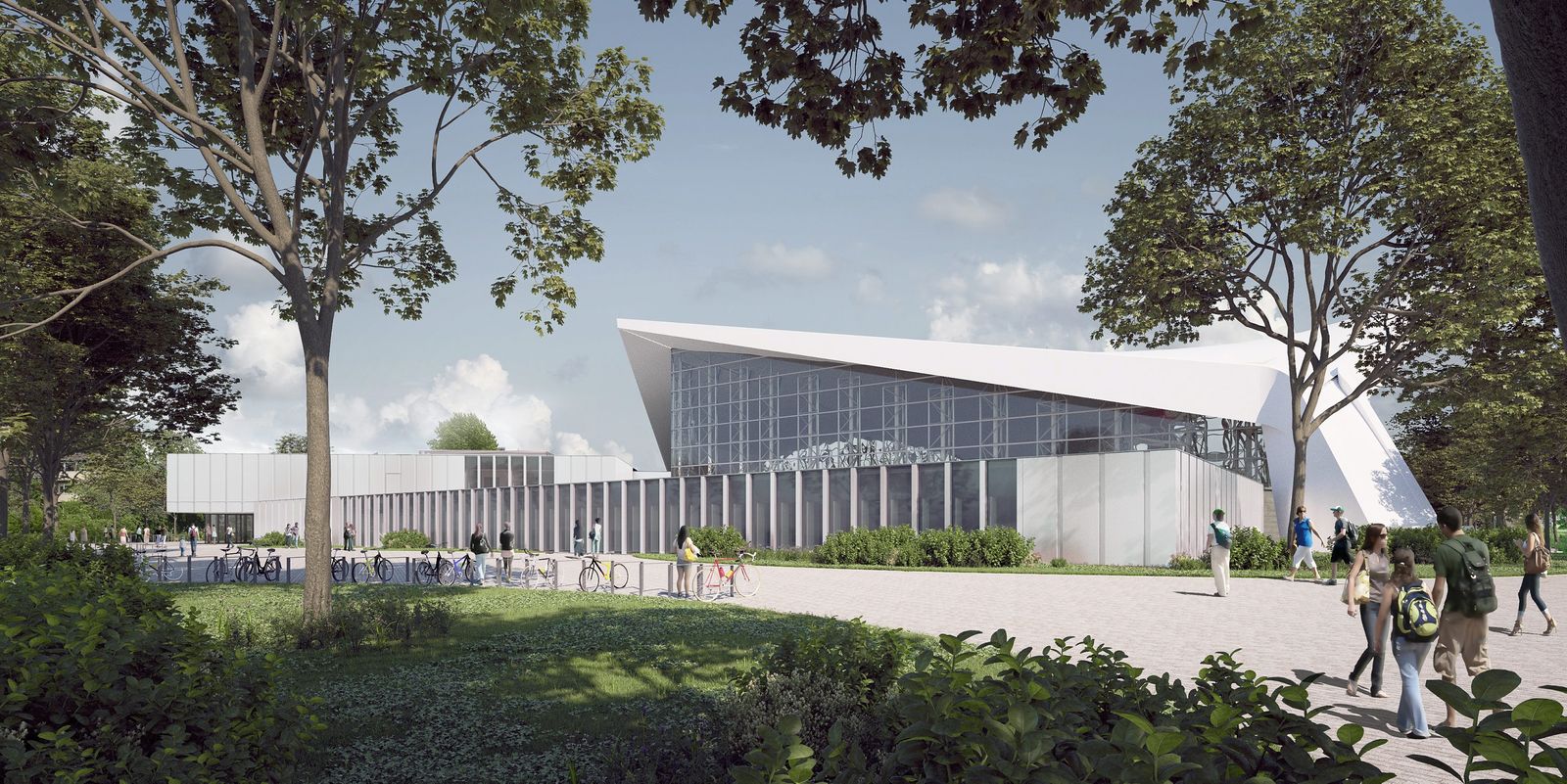 The original Alster-Schwimmhalle in Hohenfelde, Hamburg, was built between 1968 and 1973 to a design by the architects Horst Niessen and Rolf Störmer, and to this day the characteristic roof shell is one of the largest shell constructions in Europe. The concrete shell roof consists of two hyperbolic paraboloid shells resting on three support points that also contain the surface water drainage pipes. With reference to the curved shape of the roof the indoor pool is also sometimes colloquially called "Schwimmoper" (opera pool) by the locals.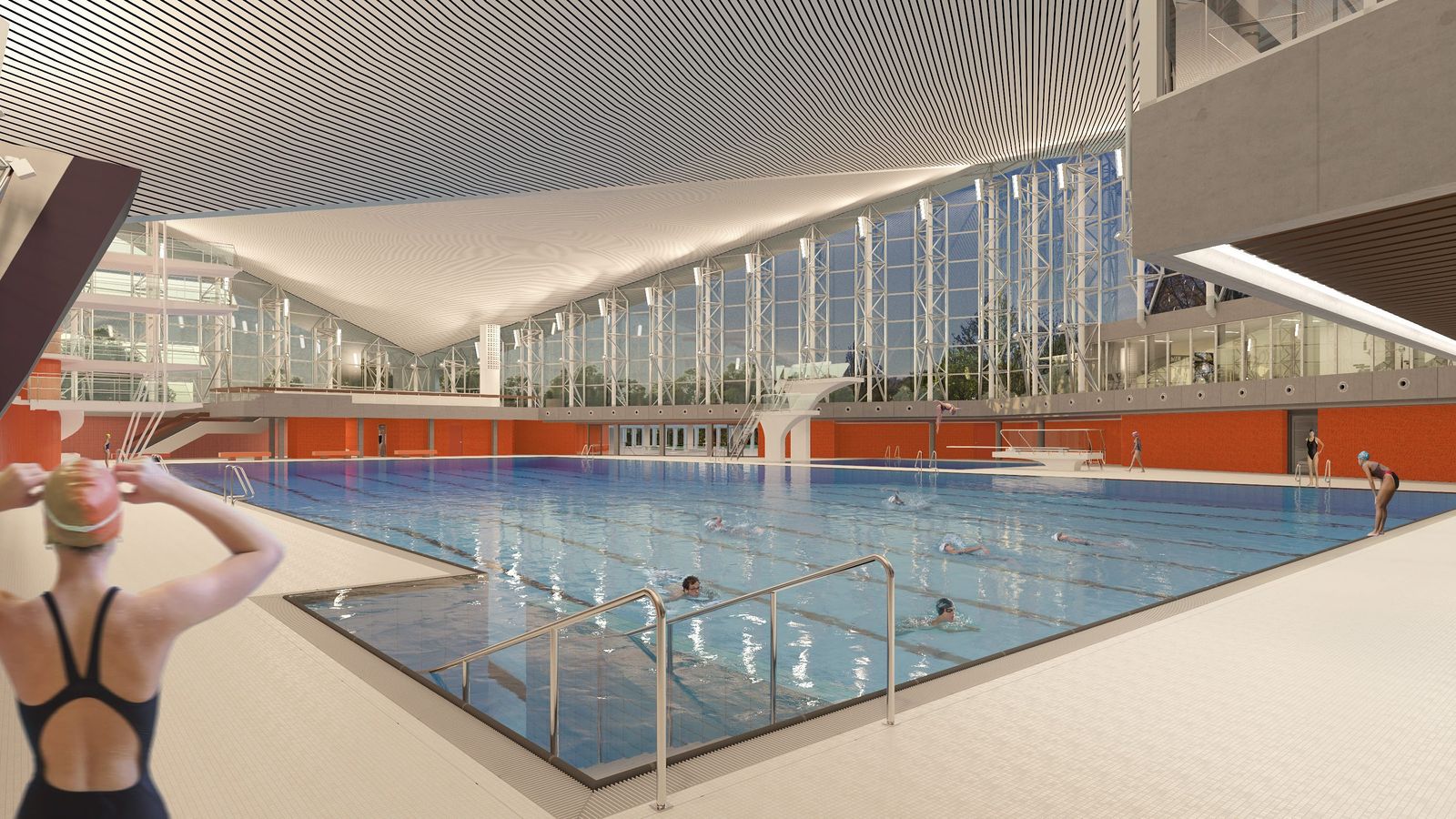 In the plans by gmp the conspicuous roof shell and the pool areas covered by it have been retained whilst the existing 50-meter pool and the learner pool are to be fully refurbished. The removal of the grandstand will create space under the pool roof for a separate diving pool with 1m, 3m and 5m diving boards.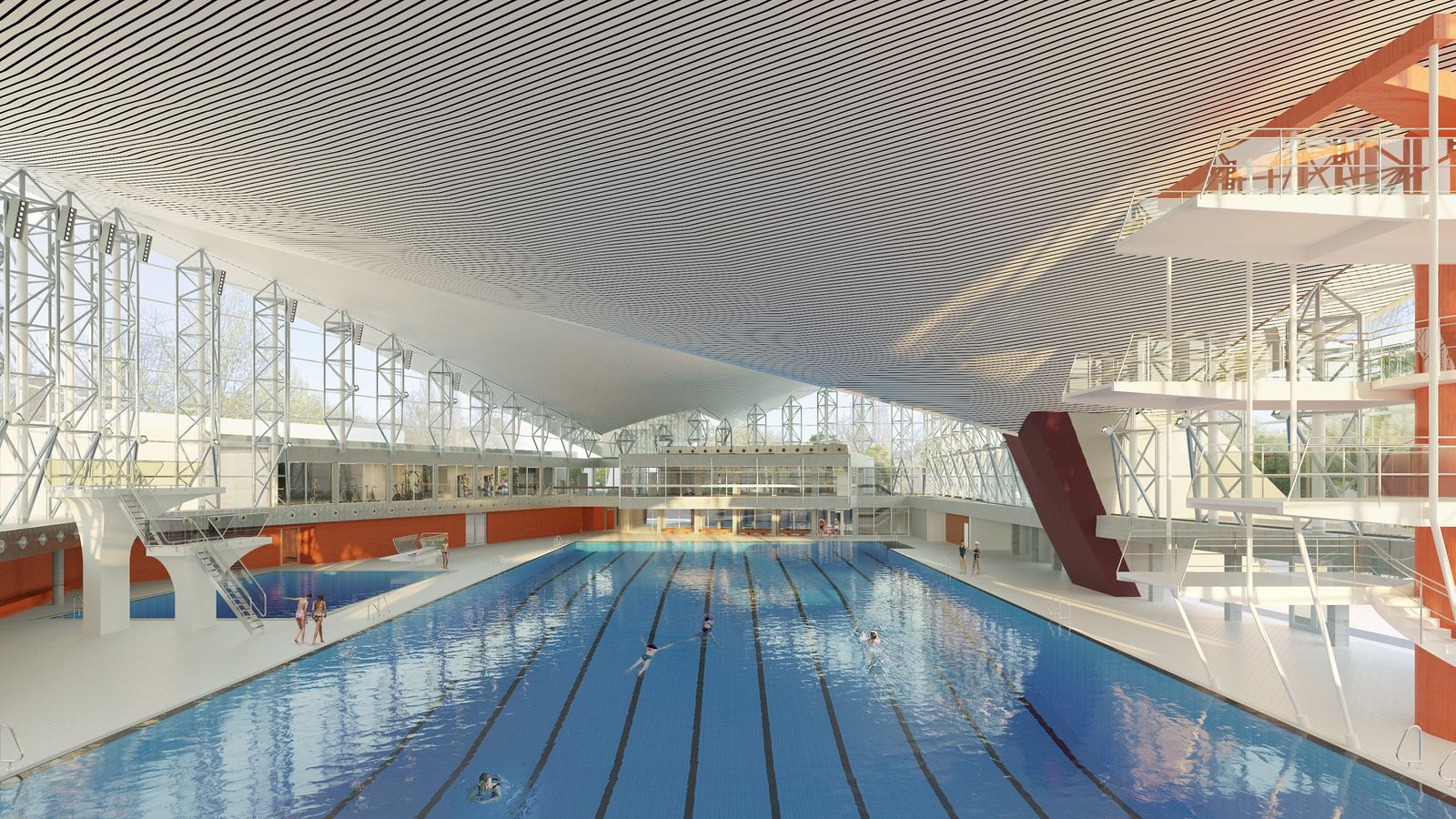 The existing extension building to the north will be removed to make room for a new extension. A construction joint will create a visual separation between the existing building and the new part, the design language of which is reminiscent of the previous extension. A single-story rectangular building will be built parallel to the northwest-facing facade and accommodate a warm 25m pool and a pool for courses; the new pools extend the total water surface of the indoor pool facility by about one quarter. Towards the northeast, near Ifflandstrasse, the new building will have two stories, accommodating the entrance and changing rooms on the first floor and the fitness and sauna areas on the upper floor. The entrance faces Sechslingspforte and can be reached via a large forecourt to the north of the building. In addition to the modernization of the indoor pool to Olympic competition standard there will also be upgrades of the fitness and sauna facilities. The sauna area with three large saunas and a separate ladies' sauna will be extended to include a vitality spa with steam bath, a calcium-lithium pool and a cold plunge pool. The re-opening has been scheduled for the end of 2023.