Jul. 23, 2020
Lightywood in Hamburg Harburg
Design by gmp chosen in competition

The Hamburg companies PRIMUS developments GmbH and Senectus Capital GmbH are currently involved in the development of the Lightywood project on two sites on the Schlossinsel at the Harburg inland port: an office building in timber hybrid construction is being created towards Lotsekai, offices with connected workshop and production facilities along Zitadellenstrasse for umlaut engineering GmbH (an engineering and consultancy company), a parking garage for the quarter, and other commercial premises at the Schlossinsel Park. In the architectural competition for the site at Zitadellenstrasse, the design by Architects von Gerkan, Marg and Partners impressed the jury.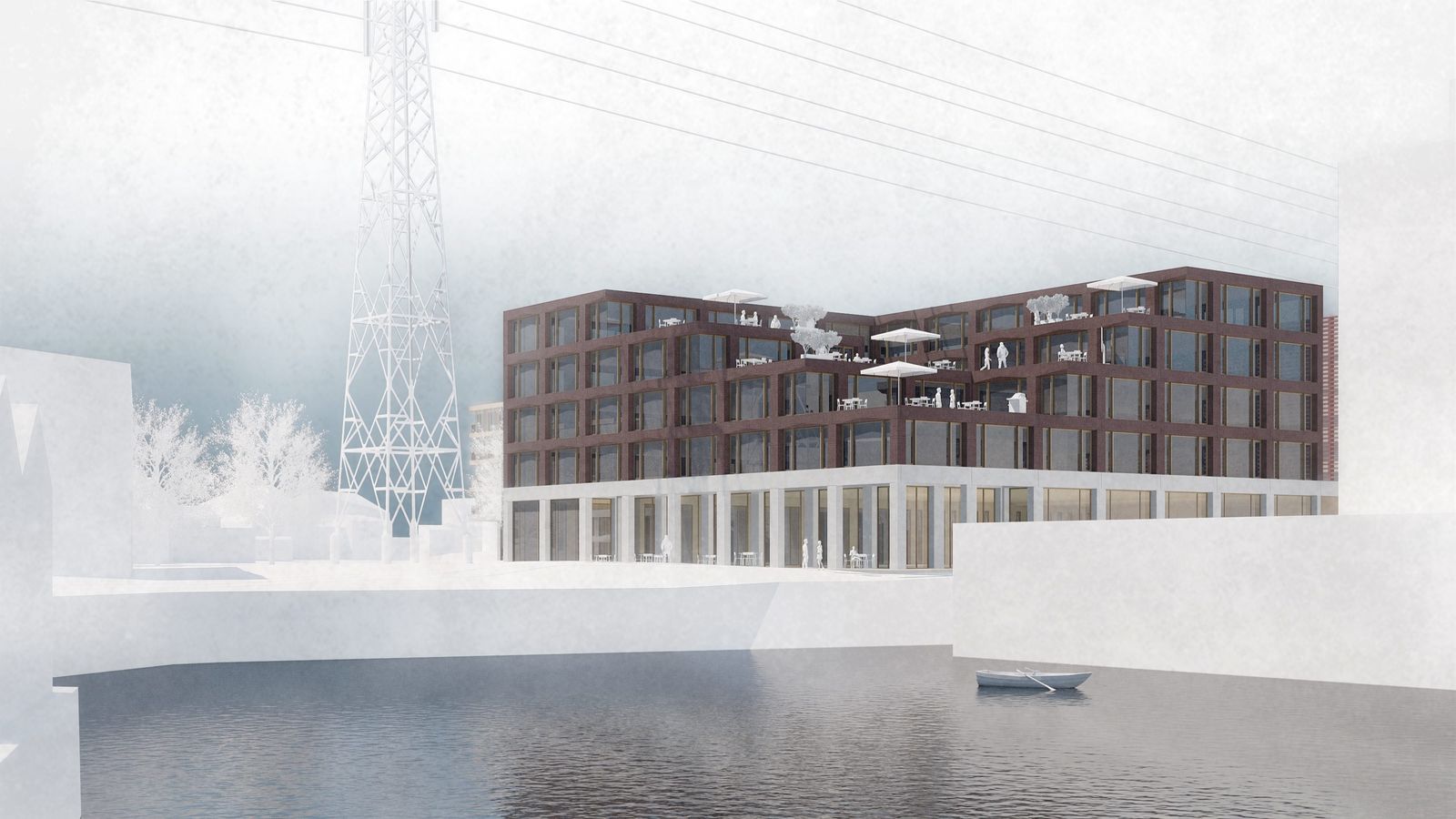 The room schedule for the office building with workshop facilities adds up to a total of about 8,000 square meters. In addition, the scheme includes 1,400 square meters of light industrial area and a parking garage with about 250 parking spaces. In line with the overarching urban design concept for the Harburg inland port, the design by gmp is inspired by the citadel structure of the former bastion island. The building volume presents as a block that combines all functions. The office building, the parking garage, and the office and commercial facilities to the west of the parking garage towards Schlossinsel Park are linked via a continuous single-story plinth with uniform materials that delineates the boundaries of the site. The office building, with an area of about 4,850 square meters, is arranged around an inner courtyard above the plinth and, in the four upper stories, is stepped back in terraces towards the yacht harbor to the north-east, thus creating a clear orientation towards the adjoining port basin, with an attractive view across the water. The terraces have been designed as part of a modern world of work and supplement the flexibly usable office levels. The facade, with its large individual landscape-format windows, reflects the commercial architecture of the surroundings.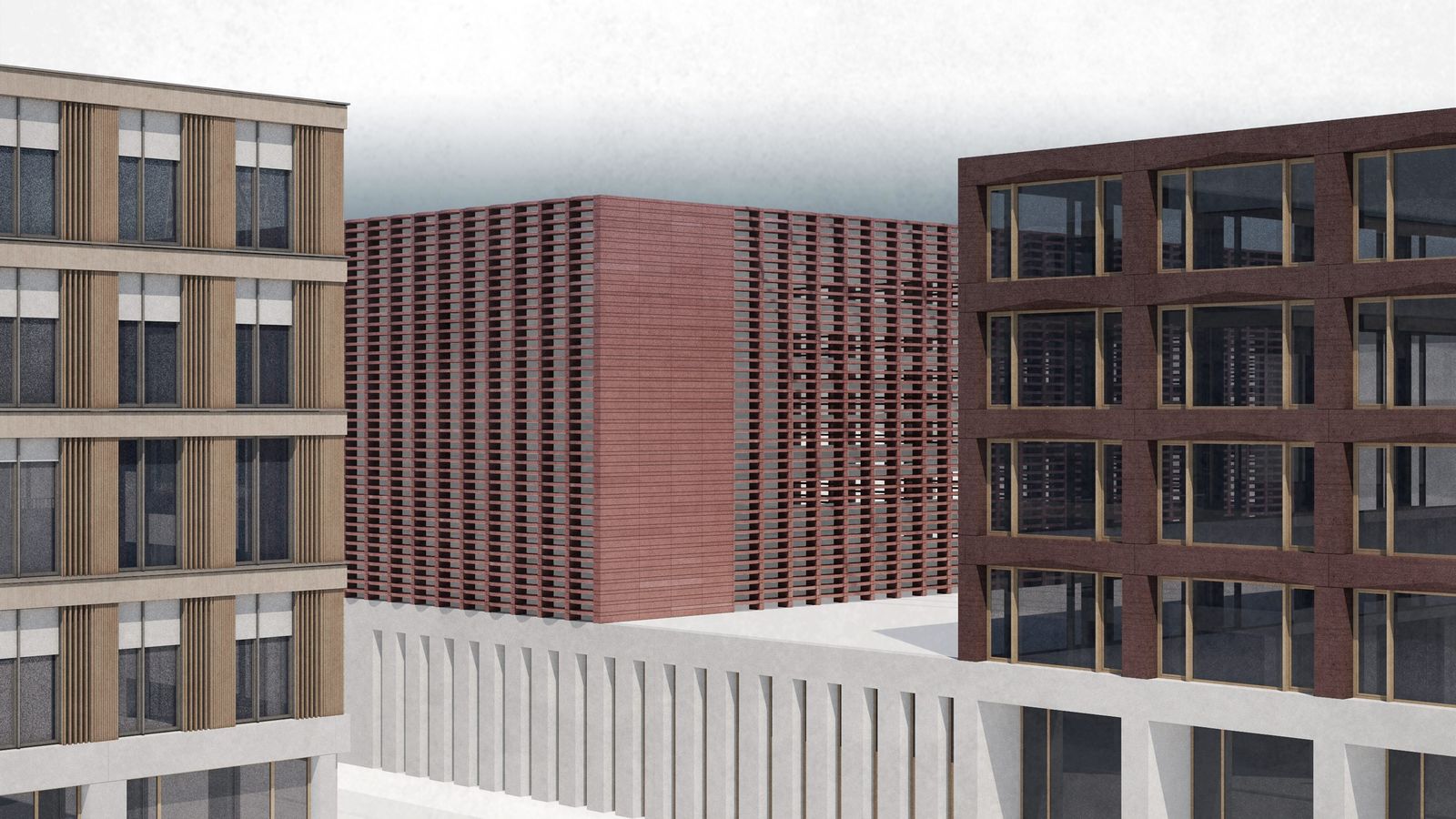 The first floor of the parking garage plinth structure will contain shops and eateries facing Schlossinsel Park. The parking garage is intended to provide enough spaces for the office users and, in addition, to address the restricted parking in the neighborhood. The facade rising from the plinth has been designed as a clay brick grid structure that allows light and air to penetrate, thus hiding the cars from view and allowing economic operation without artificial ventilation.