Feb. 06, 2020
gmp wins architectural competition for NDR extension in Hamburg
With their design for "Haus 24" the architects von Gerkan, Marg and Partners (gmp) were able to swing the jury's vote in their favor. On the site of the NDR (North German Radio station) in Lokstedt the existing ensemble will be extended with a new building that constitutes the first module of the planned extension.
Towards the east of the NDR site, the entrance situation will be highlighted with the new building, which will also link the new facilities with the existing architecture. The planned extension features flexibly adjustable office and production areas with much daylight, sustainable low-tech service installations, and the maximum possible use of recyclable construction materials.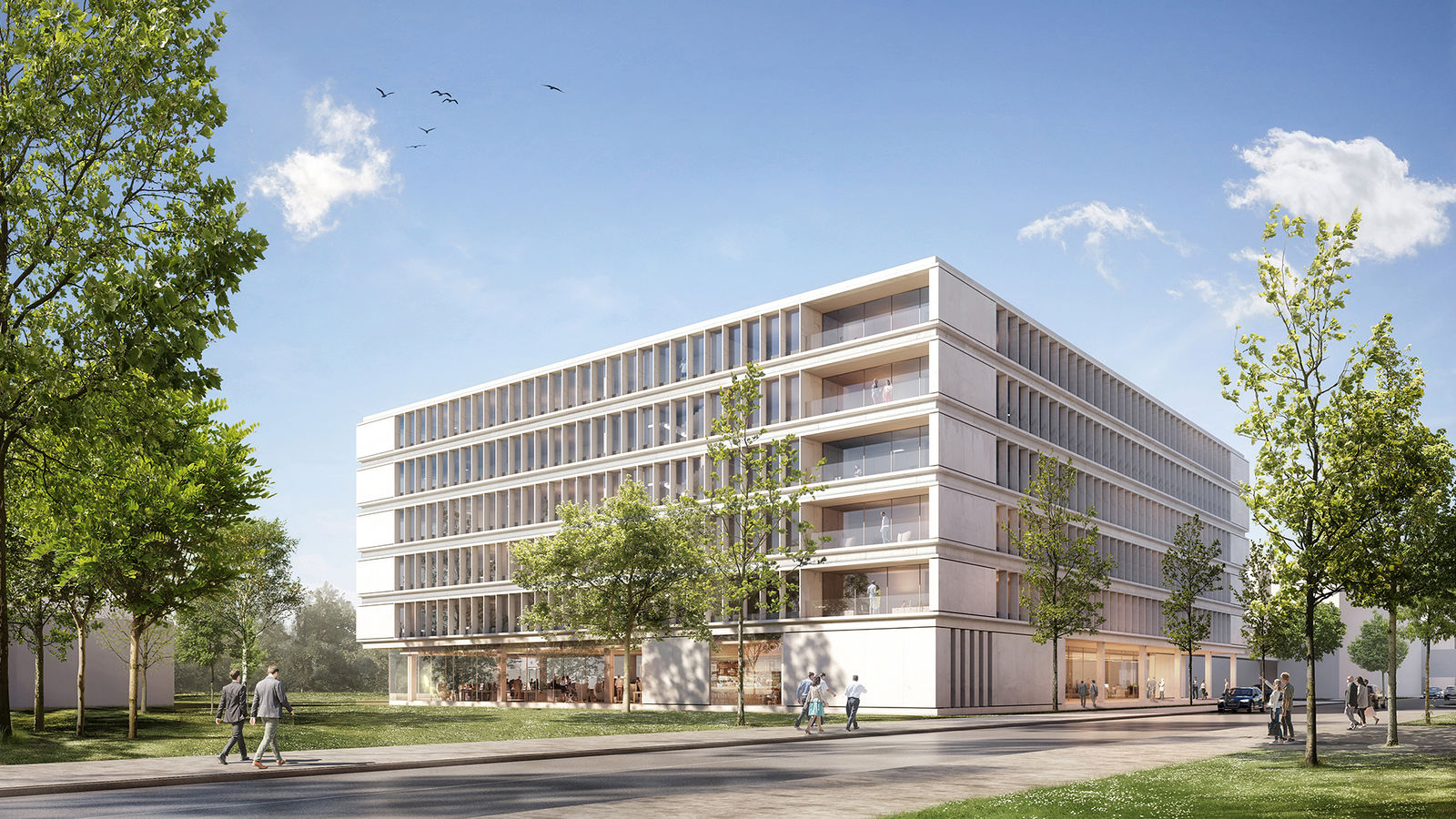 In a welcoming gesture, the U-shaped building opens out to the south and thereby links the architecture with the park-like surroundings. The main entrance to the new building faces north and is connected with the concourse that crosses the building from east to west.
The facade design reflects the predominant horizontal emphasis of the surrounding buildings. In order to provide a visual structure to the six stories, the upper five floors are separated by facade ribbons that envelope the building. With its floor-to-ceiling glazing, the first floor is visually distinct from the upper floors with their light-colored facade elements. The entrance facade is recessed and thereby forms an entrance situation protected from the weather. This leads to an elongated foyer that provides access to the two vertical circulation cores. The large south-facing meeting rooms benefit from mobile partition walls, making it possible to modify their size or to generously extend the foyer. From here a direct access route to an outside terrace is included in the plans.
By carefully choosing the dimensions of the building, the architects were able to create the highly flexible layout of the office and production areas stipulated in the brief. This makes it possible to opt for different forms of office organization, including cellular and combination offices through to open-plan and mixed forms of office layouts.