Jan. 03, 2020
On January 3, 2020, the gmp Founding Partner Is Celebrating His Birthday
Today, Meinhard von Gerkan, founding partner of gmp, is celebrating his 85th birthday. Starting with the large Berlin Tegel Airport project in the 1960s, von Gerkan has made a significant contribution to architecture in the Federal Republic of Germany. Today, gmp · Architects von Gerkan, Marg and Partners is one of the largest German architectural practices, with an international presence and over 500 employees. Three important events took place in Meinhard von Gerkan's 85th year: in April 2019, his first commercial project, Tegel Airport, was listed as a historic monument. In September 2019 in Beijing, von Gerkan received the highest accolade for architects in China, the Liang Sicheng Architecture Prize.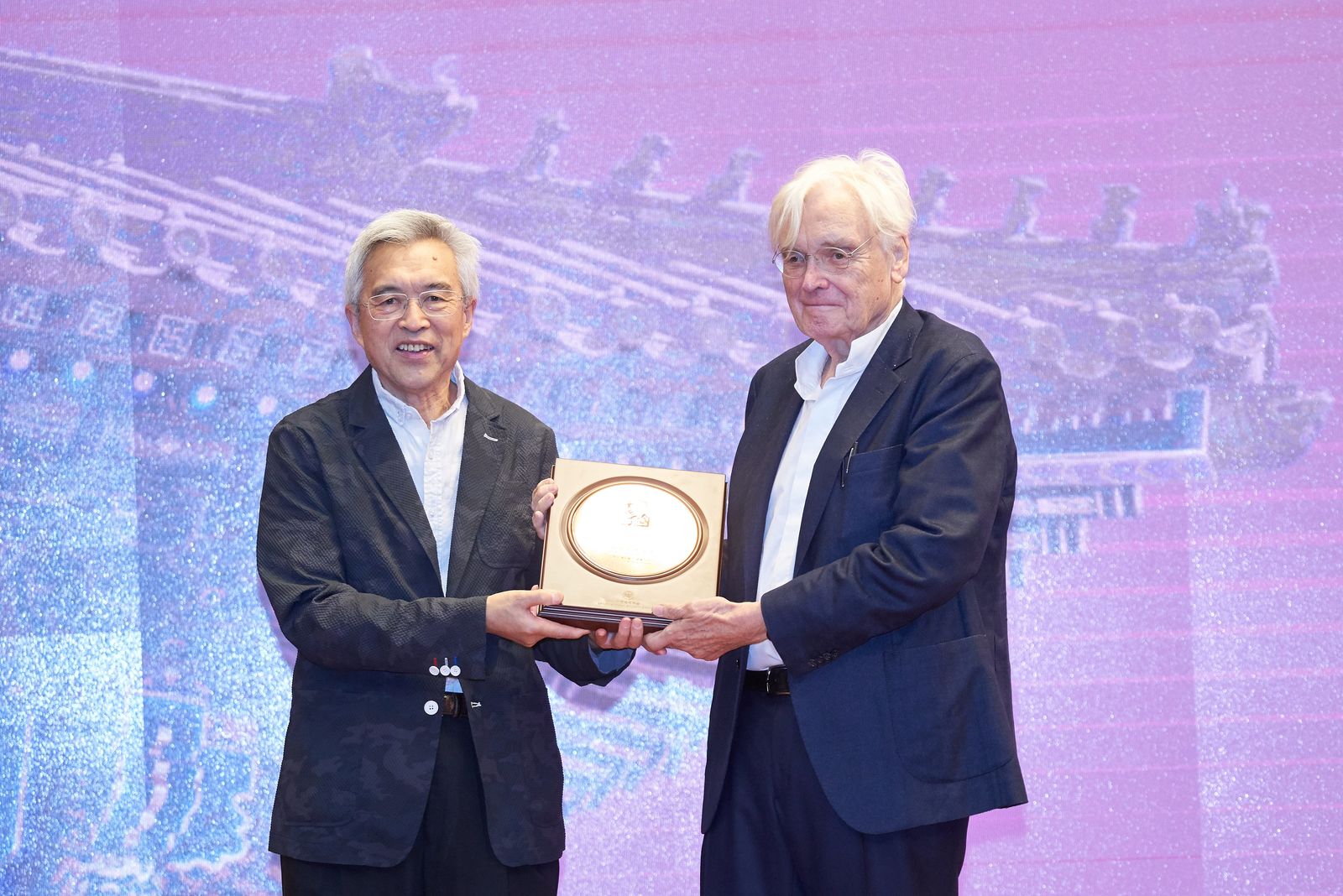 Furthermore, 2019 was the year in which gmp celebrated 20 years of architectural activity in China which, beginning with the German School in Beijing and the Nanning International Convention and Exhibition Center, von Gerkan had energeti cally driven following his retirement from Braunschweig Technical University. In Germany, his practice has completed 280 projects located throughout all Federal States, but particularly in Hamburg and Berlin. On the international stage, gmp has completed about 200 projects to date.From the very beginning, von Gerkan committed himself to a generalist understanding of the architectural profession, and aligned his work accordingly. He designs architecture at all scales and within all design phases, from the inception of the initial idea to completion. This approach is based on his view that the princi- ple of design is basically always the same in spite of the variations that are necessarily involved in each special project, irrespective of the professional field. It is no surprise therefore that he has devoted himself to the entire breadth of architectural design, from product design through to the design of an entire city. Similarly, von Gerkan sees it as part of his profession as an architect to take part in the public debate on architecture, both in verbal and written form."Finding appropriate and acceptable solutions to the design of our environment means being prepared to enter into a dialog and to adjust one's own approach to the conditions of the respective project. The decision as to what and how to build is made by society, with its complicated political and commercial mechanisms. We as architects are not only obliged to enter into this dialog, but we also carry the responsibility for this and for participating in the discourse on the basis of our own conviction."

Vita of Meinhard von Gerkan
Prof. Dr. h. c. mult. Dipl.-Ing. Architekt BDA
Meinhard von Gerkan was born in Riga, Latvia, in 1935. In 1965, he founded gmp · Architects von Gerkan, Marg and Partners together with Volkwin Marg. The beginning of his career was marked by an important project Berlin Tegel Airport which was followed by many others to this day, including the Berlin Central Station, the Chinese National Museum in Beijing, and the Kulturpalast Dresden. In 1974, von Gerkan was appointed to the Chair of Design by Braunschweig Technical University, where he taught over 1,000 students over a period of almost 30 years. In 1988, he was Guest Professor at Nihon University in Tokyo, and in 1993 at Pretoria University. In 2005, he was awarded an honorary doctorate by Chung Yuan Christian University in Chung Li (Taiwan). The East China Normal University College of Design in Shanghai awarded von Gerkan an honorary professorship in 2007, and Tongji University in Shanghai appointed him as Advising Professor in 2014. Von Gerkan is a co-founder of the gmp Foundation and the aac (Academy for Architectural Culture) for the advancement of young architects. He is a member of the Freie Akademie der Künste in Hamburg and has received numerous awards, including the Fritz Schumacher Prize, the Association of German Architects Grand Award, the Liang Sicheng Architecture Prize, and Germany's Federal Cross of Merit. His two-volume biography was published by Jovis Publishers in 2015. He is currently working on the continuation of his mono- graph series of completed buildings.