Nov. 16, 2023
City within the city
Commercial building in Guangzhou

In the southern Chinese mega-city of Guangzhou, a new city component has been created by completing a new mall - in the scale of the old city center - that is open towards the city. With its spatial arrangement consisting of six volumes and featuring a translucent, terracotta facade with an LED backlighting scheme, the design by the architects von Gerkan, Marg and Partners (gmp) creates a relationship with the historic neighborhood.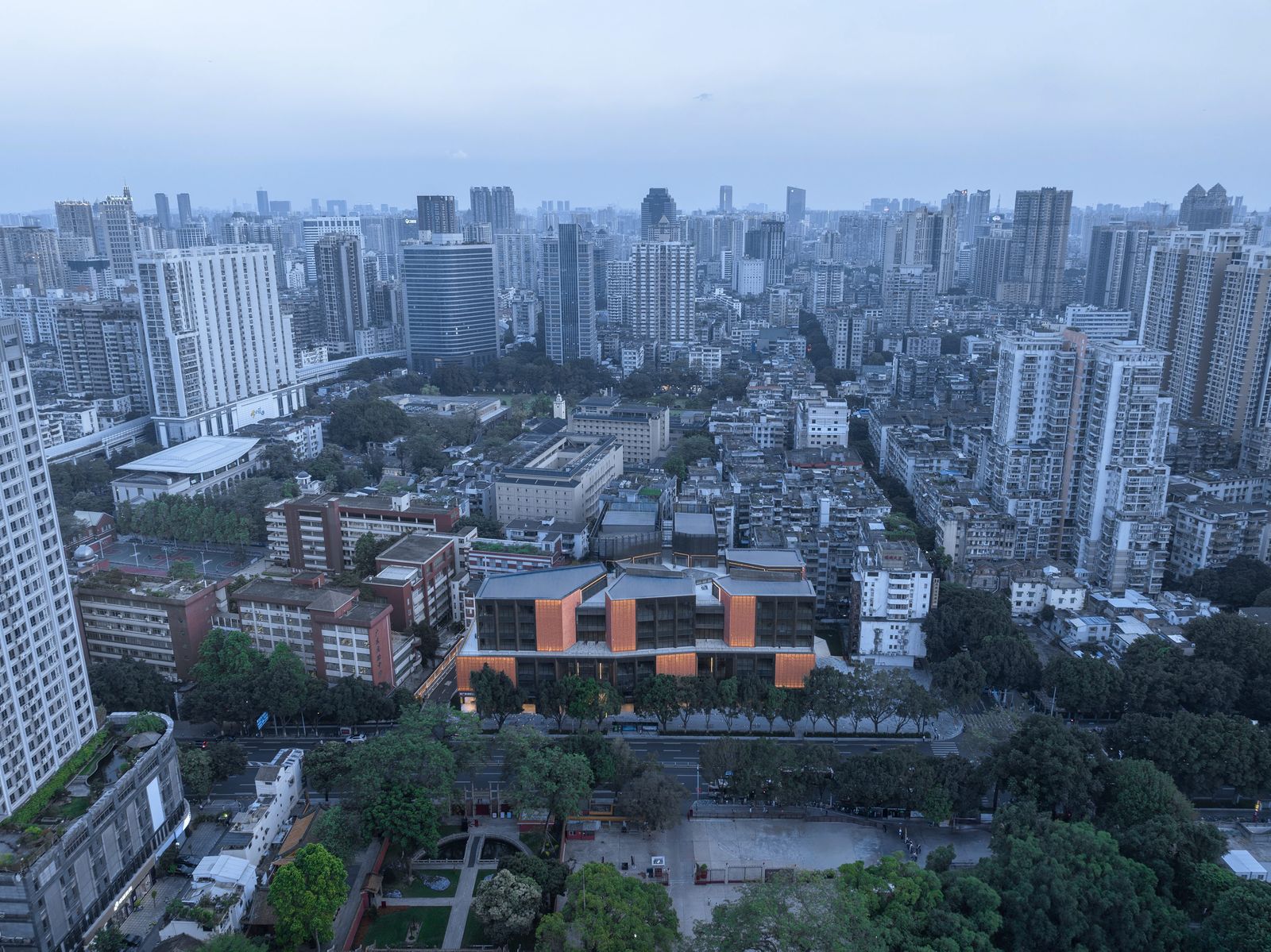 The new commercial complex is located opposite the historic museum site relating to the Nongjiangsuo Monument at Zhong Shan Road, a main axis through the old center of Guangzhou. The six-volume composition, with a height of 35 meters, replicates the proportions of the neighboring buildings, thereby continuing the small-scale structure of the city quarter.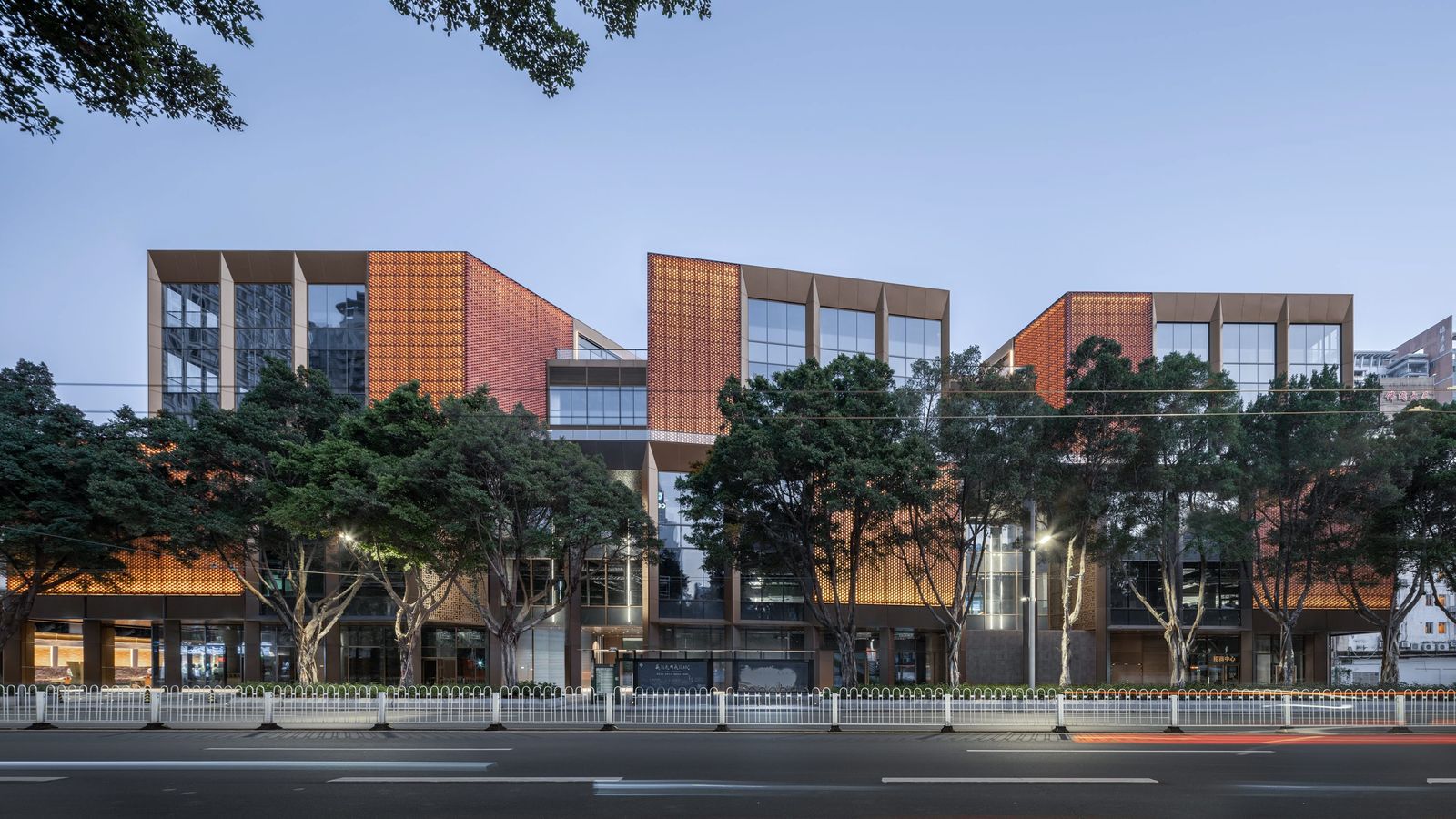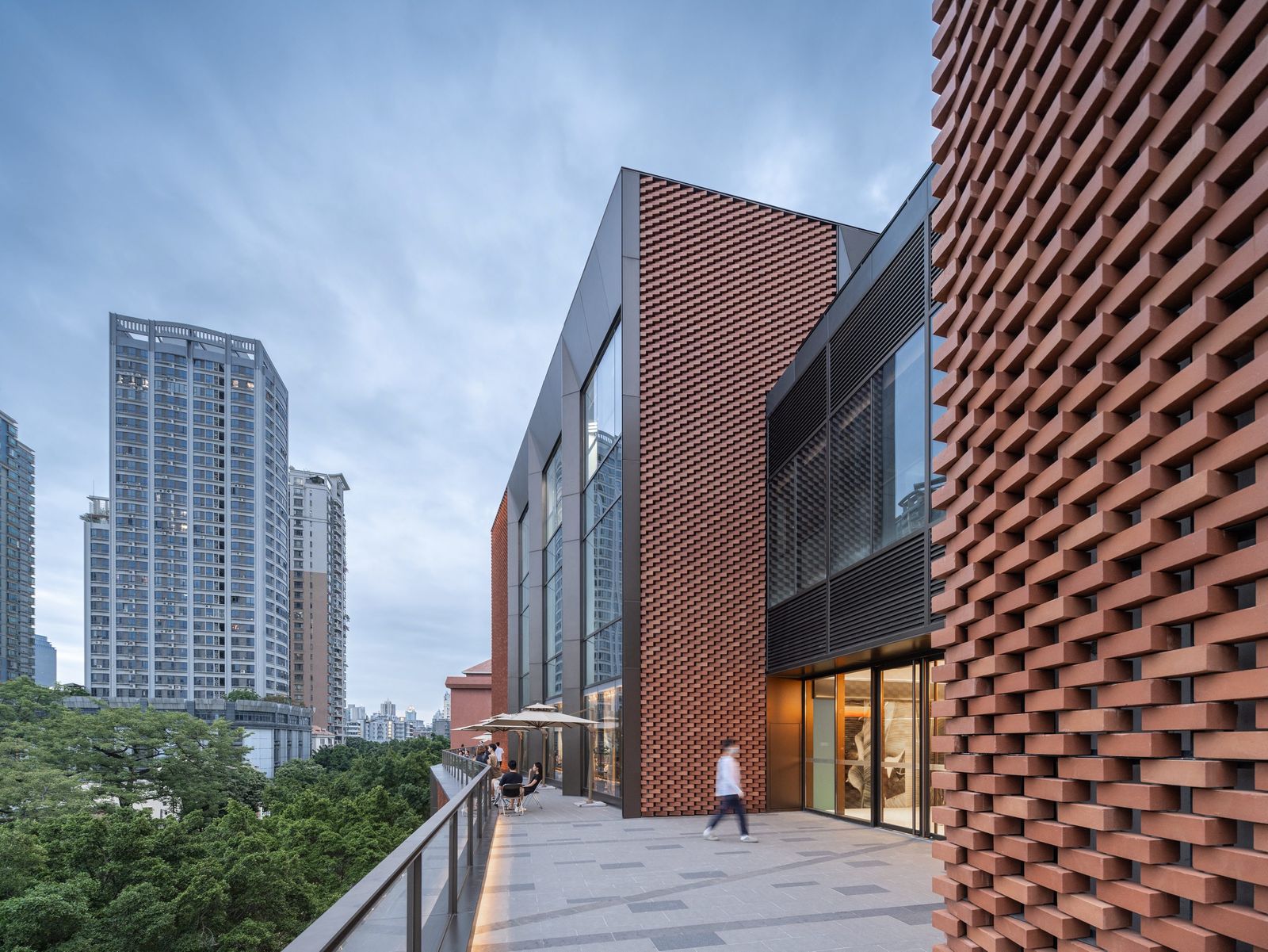 The five-sided building blocks are laid out in a staggered manner to form the space for an atrium. The intermittent gaps open the building out to the urban space and provide views of the surroundings. With the help of recessed sections on the third floor a wrap-around terrace is created. Another public space is provided by a roof plaza on the fifth floor. Colonnades along the main facade that are reminiscent of the traditional Qilou architecture found in the neighborhood extend the public space.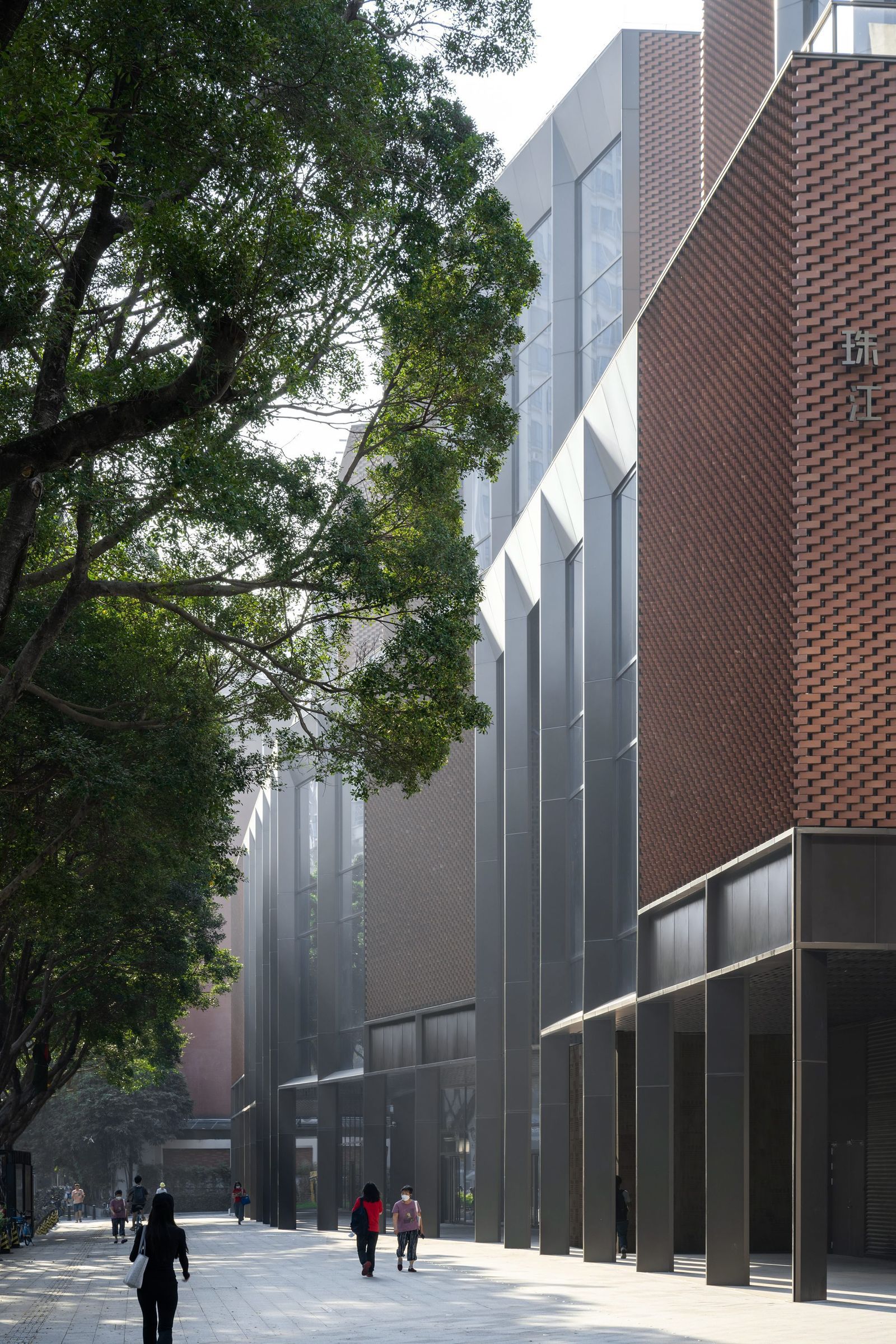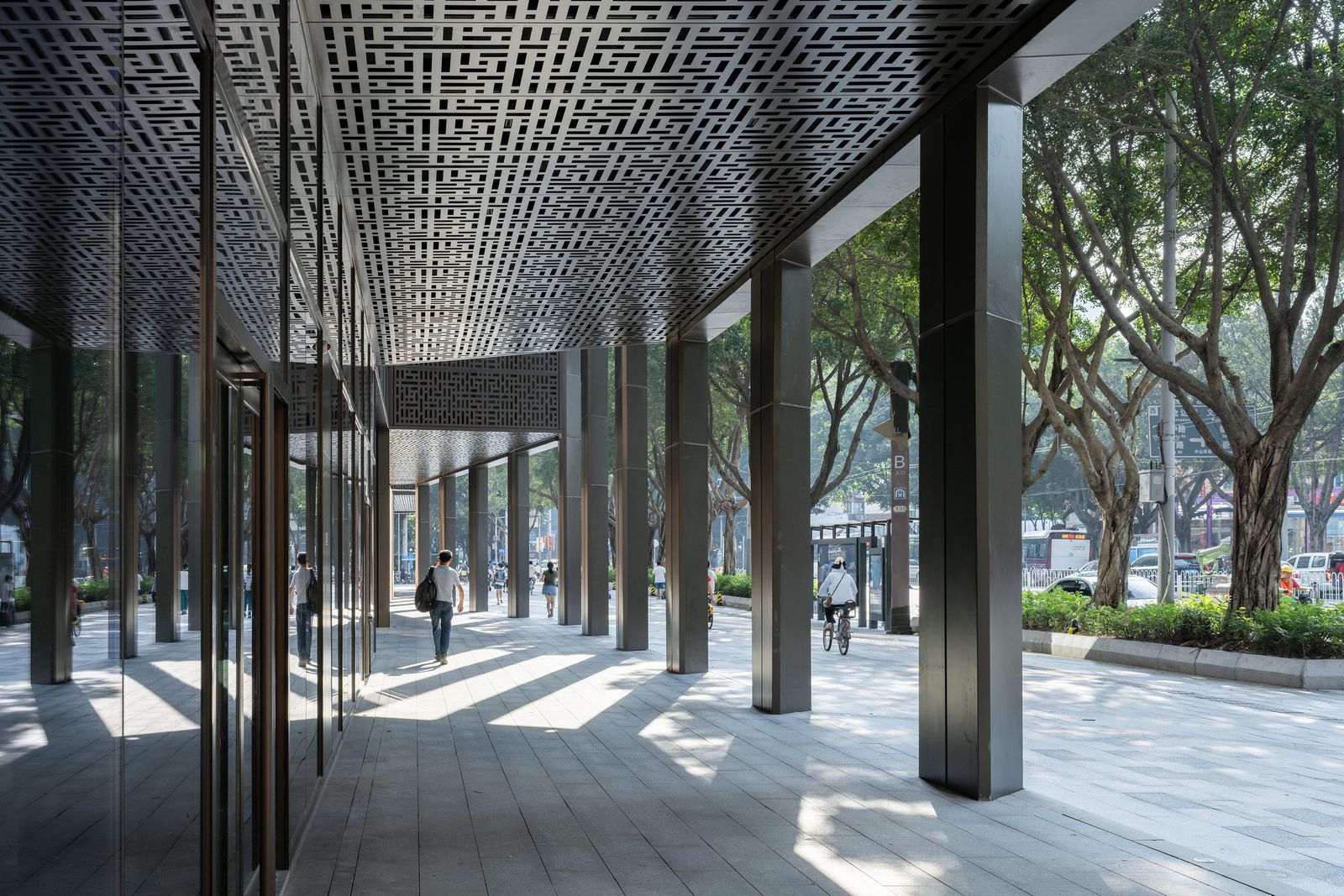 The windowless facades with their reddish terracotta bricks emulate the color scheme of the nearby Nanyue Wang Palace Museum. They consist of prefabricated elements in which the trapezoid-shaped bricks are threaded on to stainless steel tubes in an offset pattern with gaps; together with integrated LED strips, these are then fitted to a supporting structure.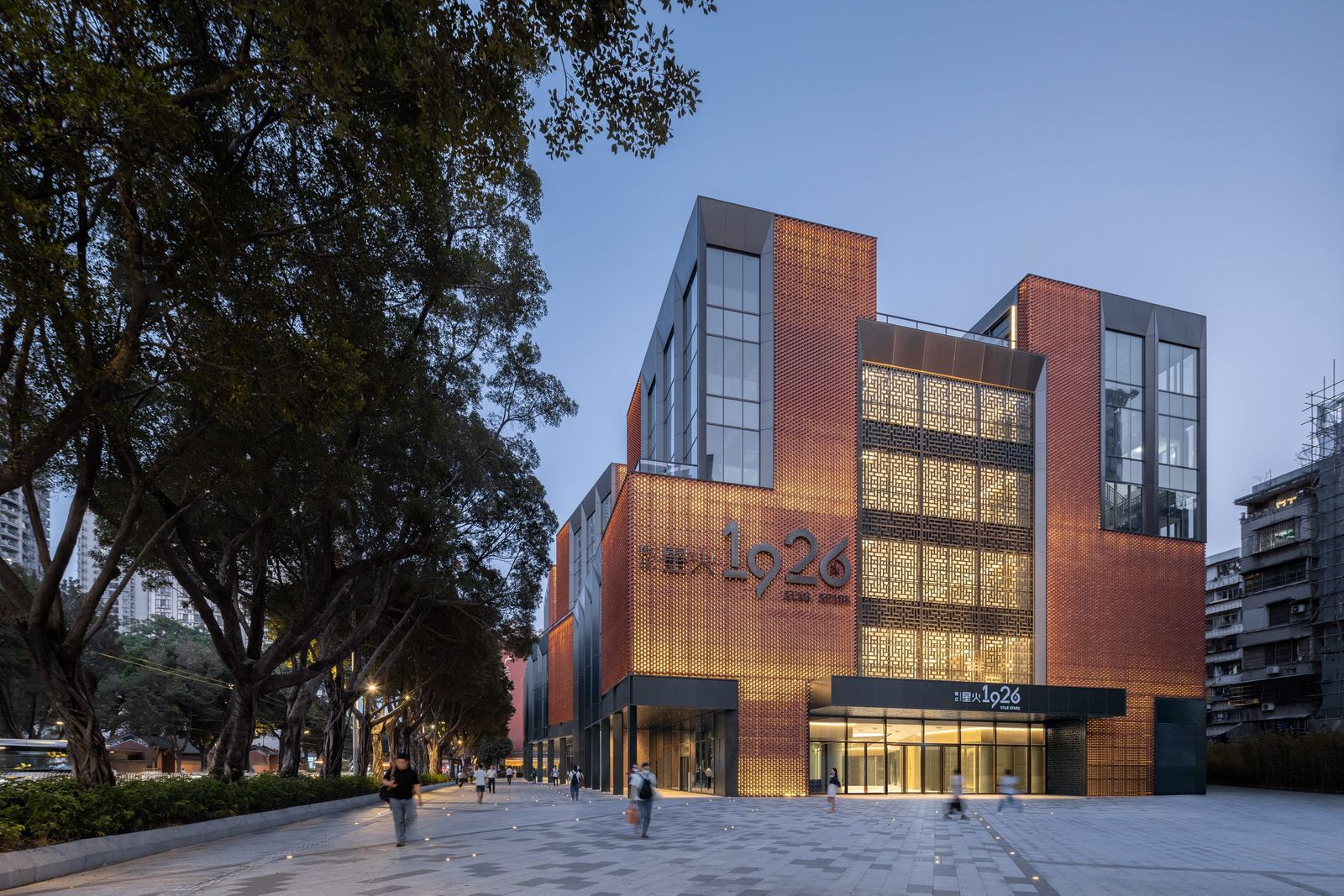 The three-dimensionality of the building envelope is achieved with the changing color hues and the shape and arrangement of the bricks. The lighting behind the gaps between the bricks makes the building appear to shimmer at night, thus reinforcing the sculptural appearance of the facade which, depending on the position of the viewer, appears to be more or less dense. In addition to glazed vertical facade elements that adopt the theme of the street frontage of the monument opposite, perforated screens made of bronze-colored metal mark the entrance areas of the mall.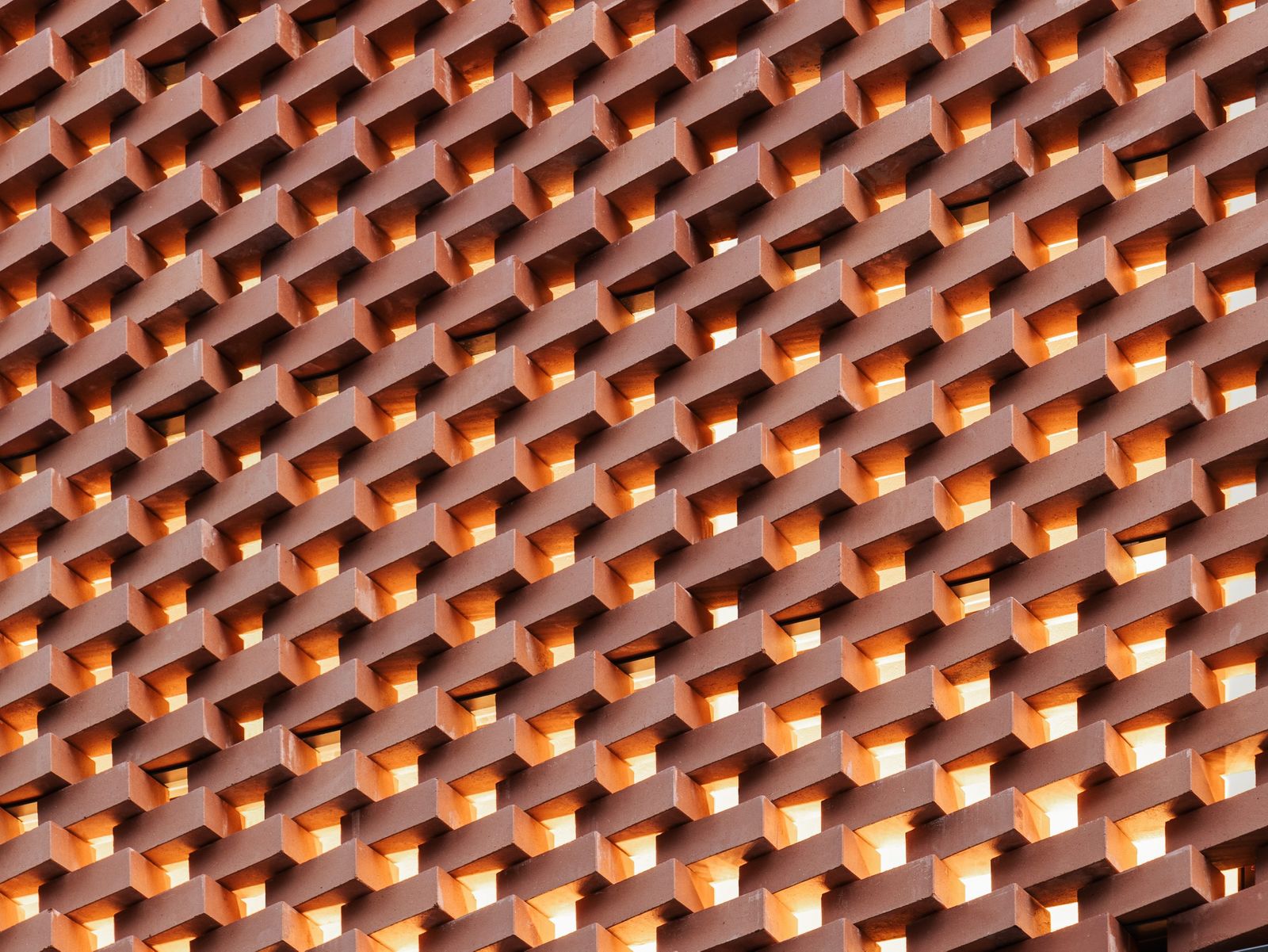 The interior of the commercial building receives natural light from all sides – from the top via the central atrium and from the sides via the various intermediate openings between the individual volumes. The atrium is surrounded by galleries on eight levels, two of which are underground, thereby providing access to the shops that have internal and external frontages. Long escalators set the stage, exploring the open space and enhancing the experience.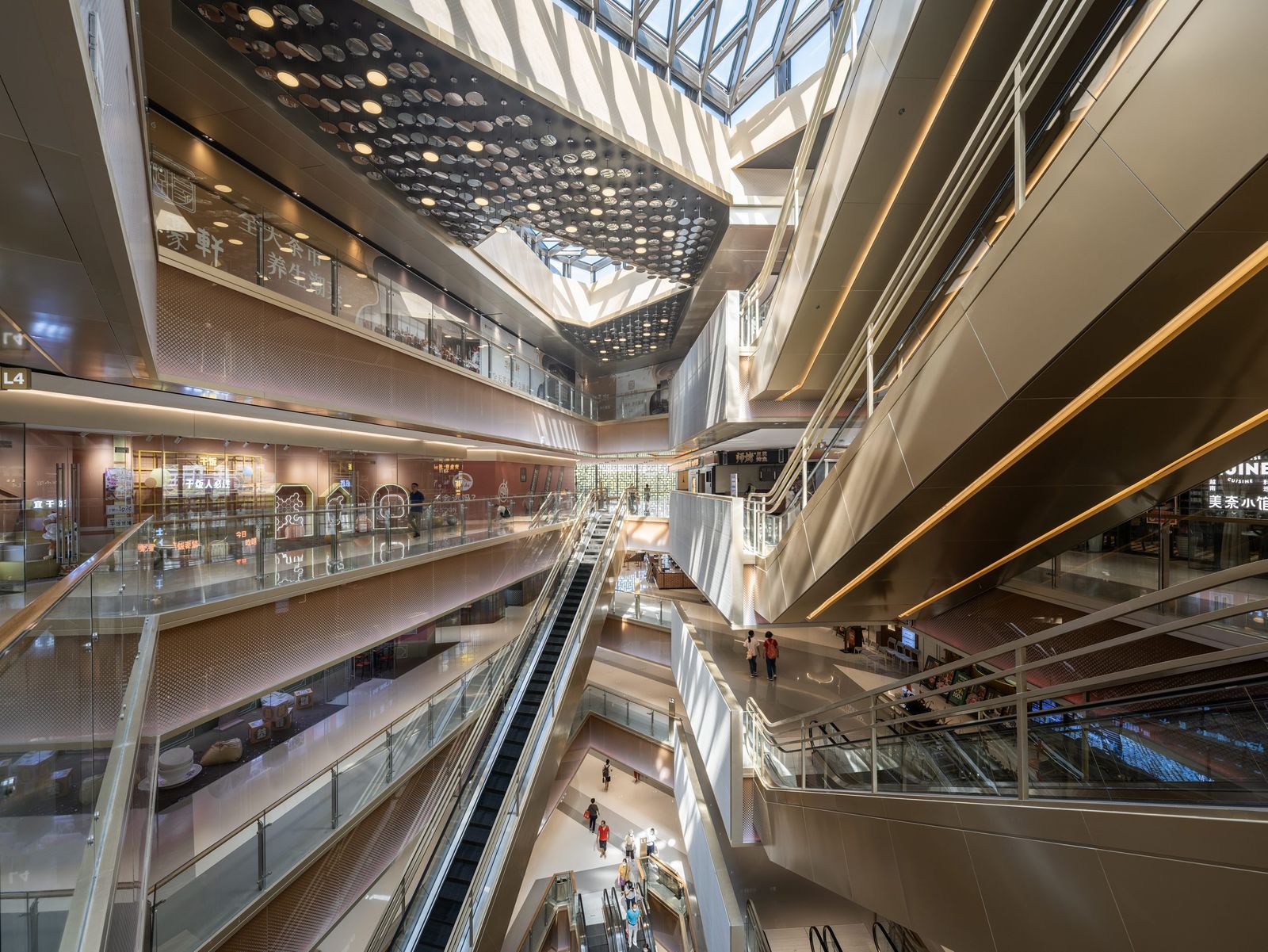 On the roof terrace on the uppermost floor people can while away the time in shops and restaurants that are also open to the outside while enjoying views of both old Guangzhou and its current skyline.