Aug. 03, 2023
Huaxia Bank Headquarters
gmp Wins Competition for Office Building in Beijing
In the international competition for the Huaxia Bank Headquarters in the Beijing MC district, von Gerkan, Marg and Partners Architects (gmp) emerged as winners. The office complex is sustainably designed in compliance with the LEED Platinum Standard, China Green Building Label (CGBL) 3 Stars, and WELL Platinum. Following the completion of the Asia Financial Center & AIIB Headquarters in 2019, the new head office of the Huaxia Bank represents another prestigious bank headquarters in Beijing based on a design by gmp.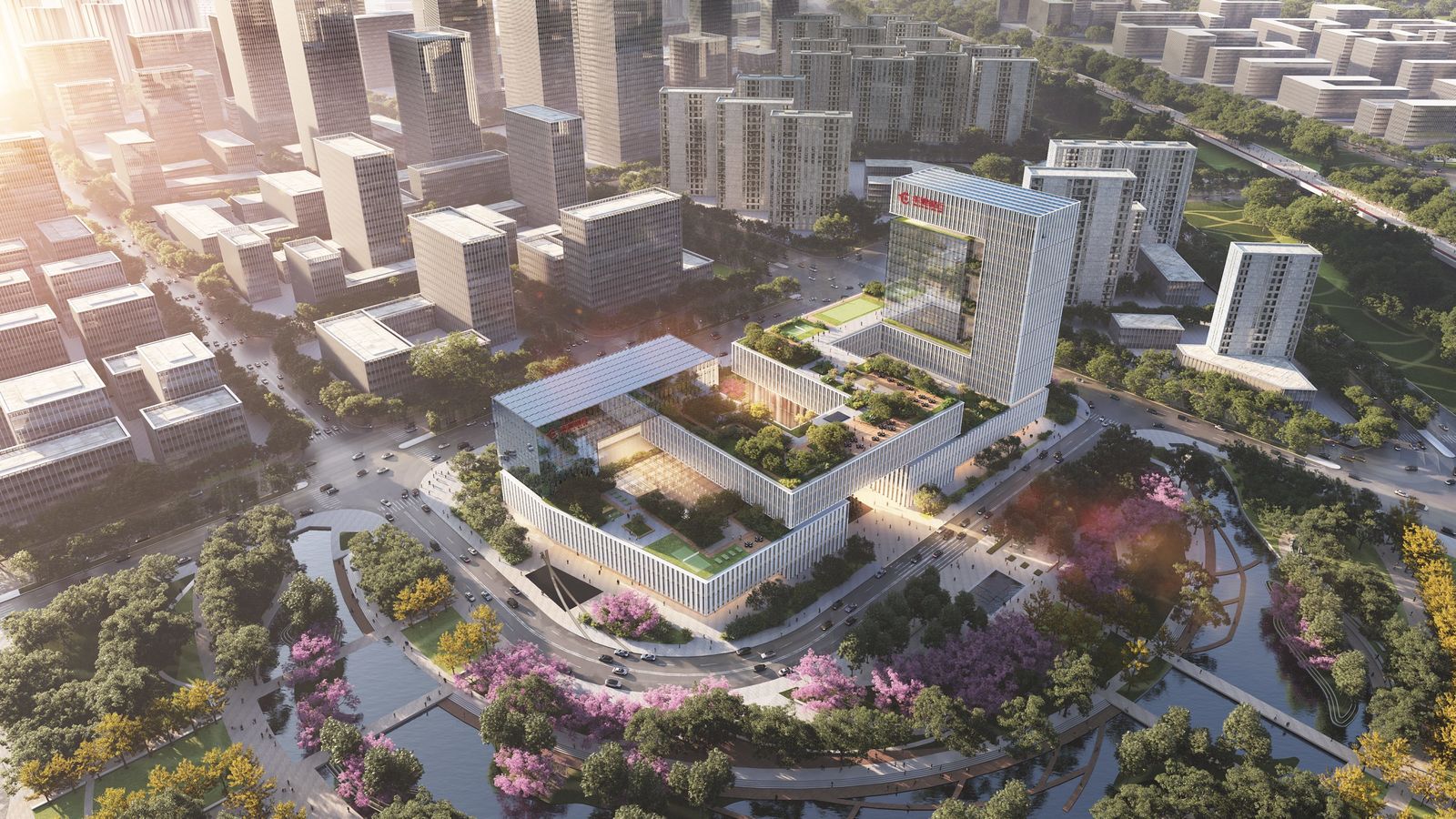 The meandering structure with two high points contains three atriums and aligns itself with a central transverse axis. This axis connects the area to the urban space in the west and to the headquarters' rambling, C-shaped park that borders the building on three sides. The three-story, symmetrical base interlinks all functions and enables their flexible and equitable arrangement. The volume stacked on top of the base on the east side creates an entrance portal for the ensemble and interconnects the areas to the north and south.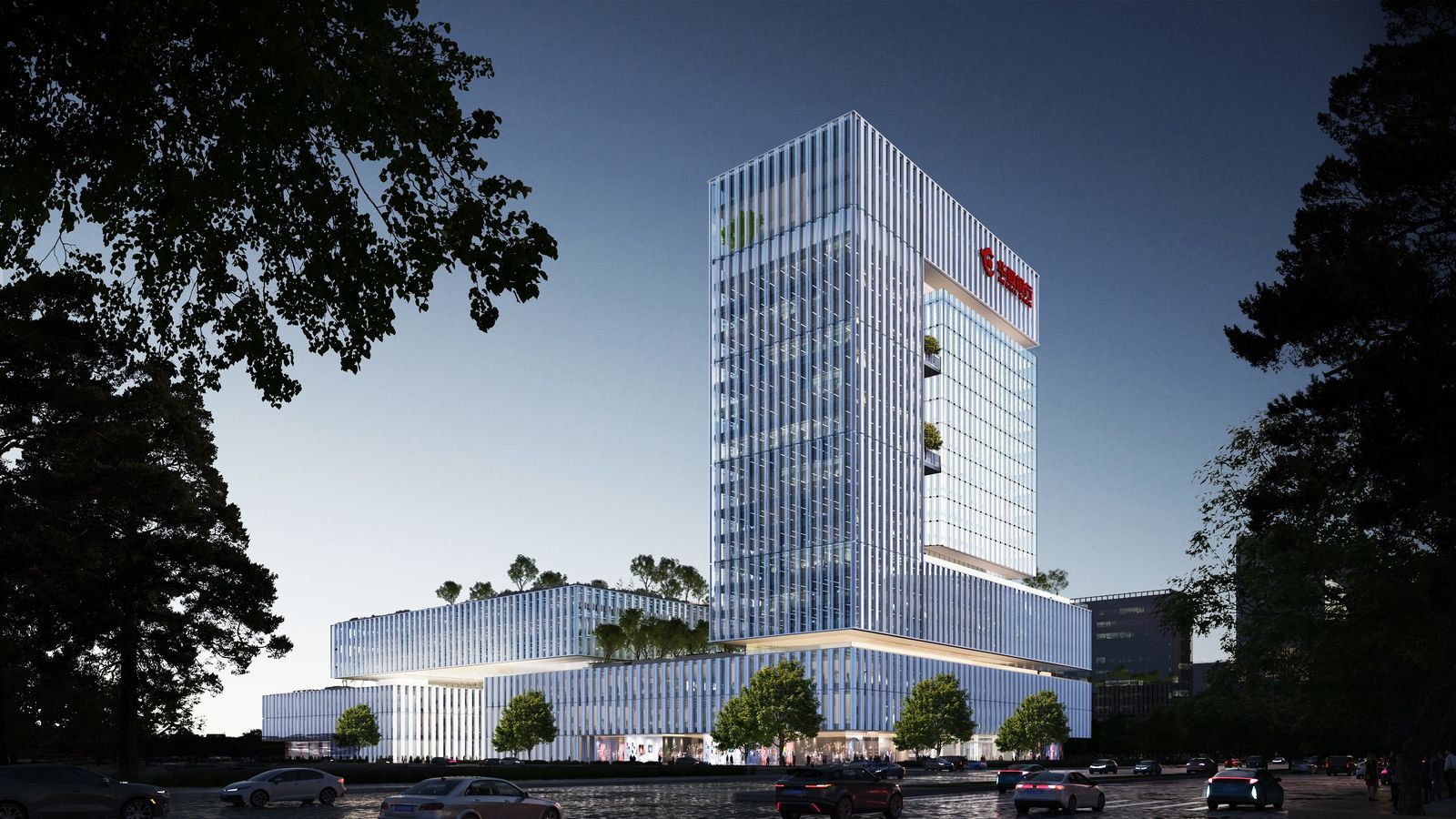 [figure 4382_Huaxia_Bank_key04]

Placed in a staggered, L-shaped arrangement, the 100-meter main tower to the north and the 50-meter tower to the west form a distinctive skyline, opening up the urban area towards the park in the southeast and towards the banks of the North Canal. The volumes are characterized by photovoltaic facades and roof surfaces. The regular facades of the meander are designed as climate-active, double-skin facades with integrated photovoltaic elements and ventilation inlets that can be opened manually. They are also provided with a projecting, vertical structure made of natural stone. The roof surfaces accommodate planted terraces suitable for a variety of activities. The three inner courtyards, two of which are glazed, supplement the shared meeting places for bank employees.