Jul. 17, 2023
Psychotrauma Center for Bundeswehr Hospital
gmp wins procurement procedure with its design for a treatment and residential building
An independent psychotrauma center (PTC) will be added to the Bundeswehr Hospital (Federal Armed Forces Hospital) in Berlin-Mitte. The design by von Gerkan, Marg and Partners Architects (gmp) for a sustainable building was selected in the context of a procurement procedure organized by the Bundesbau Baden-Württemberg. The Bundeswehr Hospital in Berlin is one of five such facilities in Germany and the only one with its own psychiatric research department. In addition, it is an academic teaching hospital of the Charité Medical Faculty. It is centrally located, close to Berlin Central Station, directly at the Panke tributary to the Spree, and was built in 1853 as a garrison military hospital under King Frederick William IV. After the fall of the Berlin Wall, the property was handed over to the Federal Armed Forces.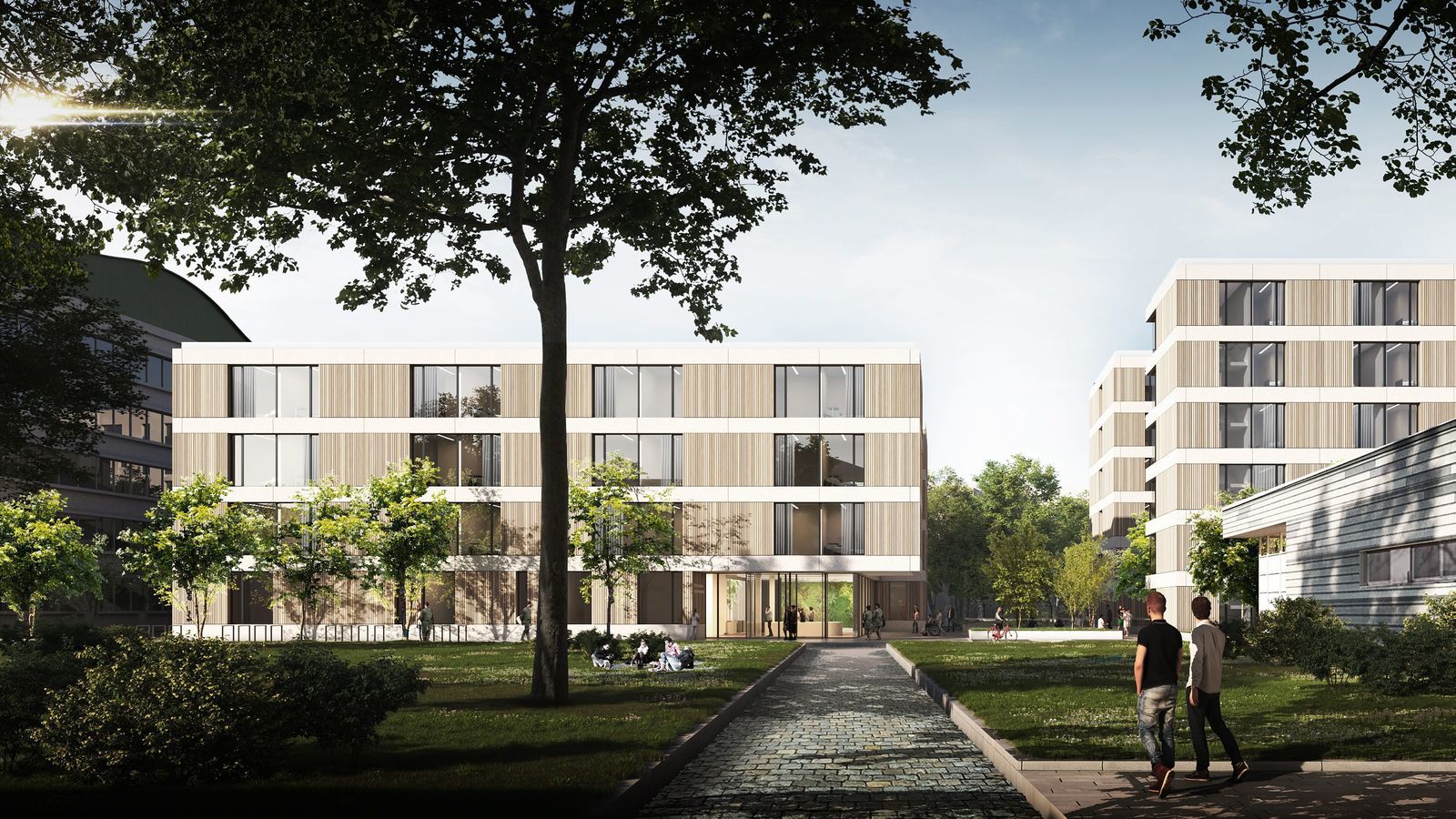 The aim of the project is to unite the Clinic for Psychiatry and Psychotherapy and the Research and Treatment Center for post-traumatic stress disorders in one location. In addition, accommodations for the hospital staff will be created. A preliminary study exploring the demolition of an existing building and the construction of two new buildings on the site served as background information for the design. The general structure promoted in the study was adopted, albeit with a clear separation of functions: the PTC is housed in one part of the building, and the 150 accommodations for the hospital staff in the other. Several courtyards are created to provide access to the open spaces, including a new connection between the residential building and Panke Park. Another courtyard connects the two new buildings and creates a link to the inner courtyard of the Bundeswehr Hospital. A cantilevering element at the north-eastern corner of the PTC will mark the main entrance area. The courtyards, which provide the buildings with daylight, are designed as open spaces with high amenity value.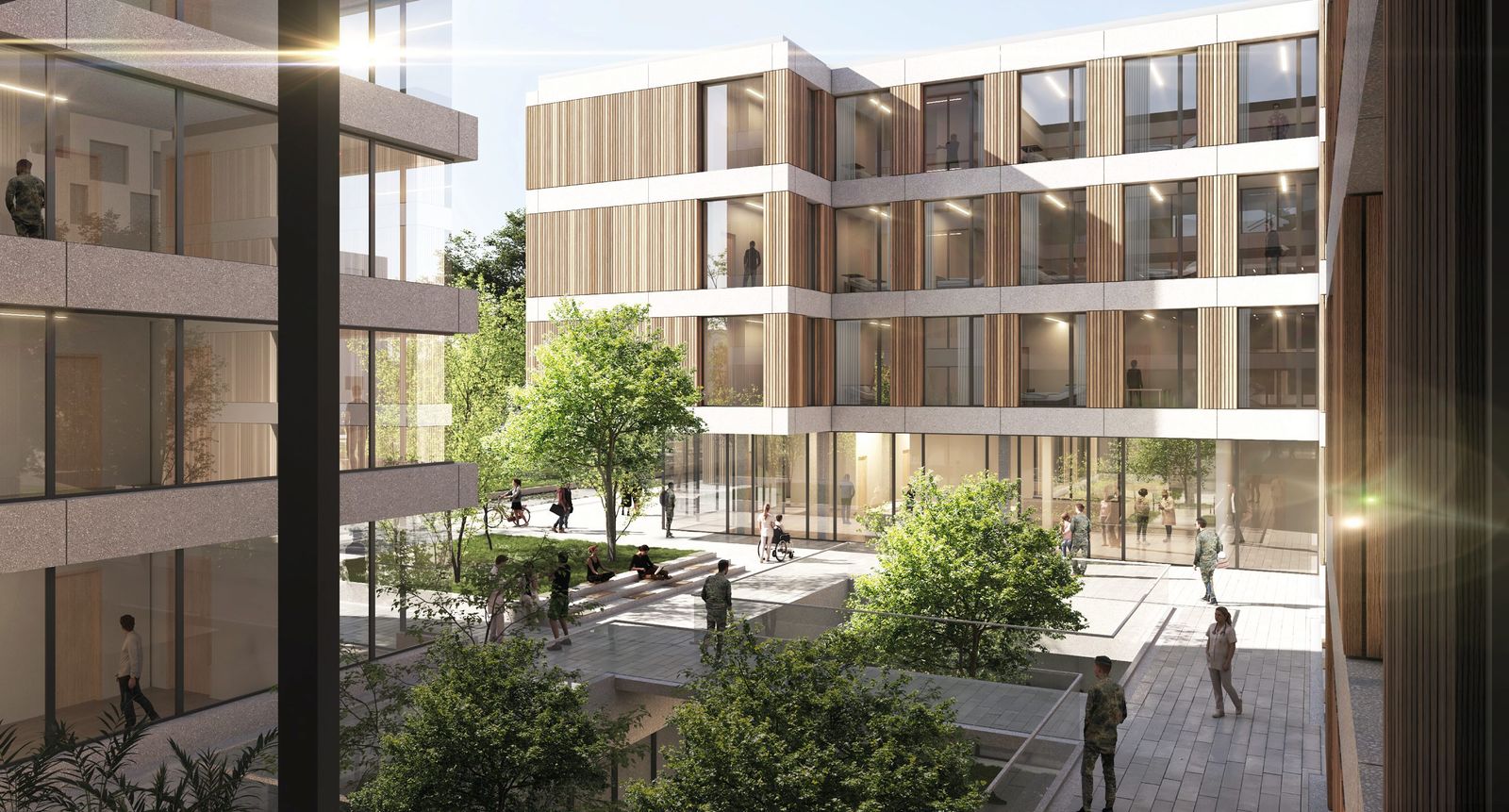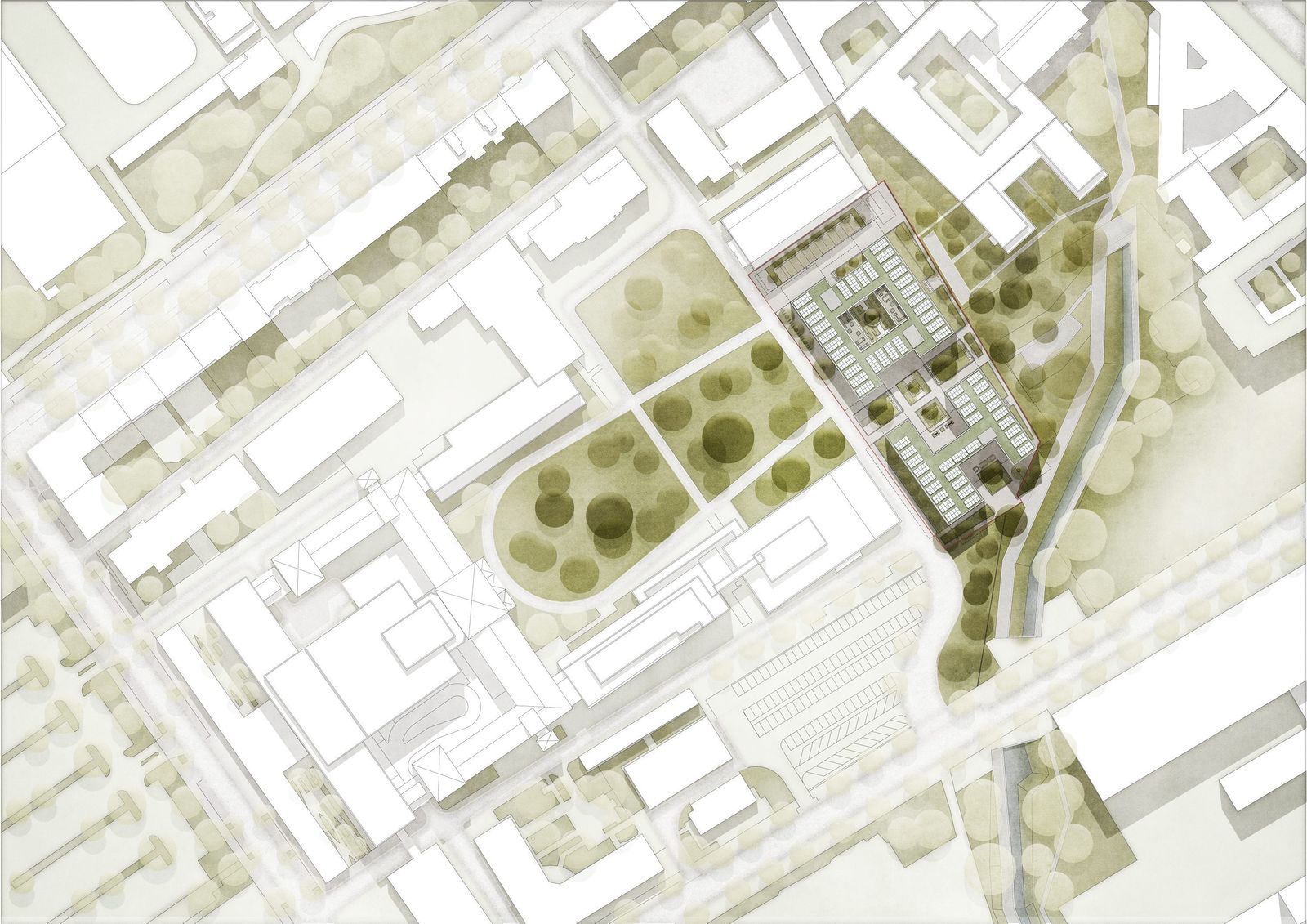 Inside the psychotrauma center, the circulation routes of the different user groups are organized independently, including separate access for staff and delivery services, as well as for the outpatient clinic and A&E departments. The recreation rooms face the surrounding green spaces and integrate them into the clinic's daily routine. The facade has been designed with large open areas that allow extensive outside views.
The construction of the building is based on sustainable principles. Through the use of renewable raw materials and timber modules, including room modules, it is possible to reduce CO2 emissions as well as the impact of construction-related pollution on patients and staff during the construction phase.