Jun. 08, 2022
JITRI – Jiangsu Industrial Technology Research Institute
New facilities for science and research in Nanjing
In 2021, the Jiangsu Industrial Technology Research Institute (JITRI) moved to a science campus in Nanjing, the capital of Jiangsu, a province with a strong economy. JITRI acts as an intermediary between national and international innovation drivers from research and teaching establishments and the processing industry, and provides research & development facilities for start-up companies.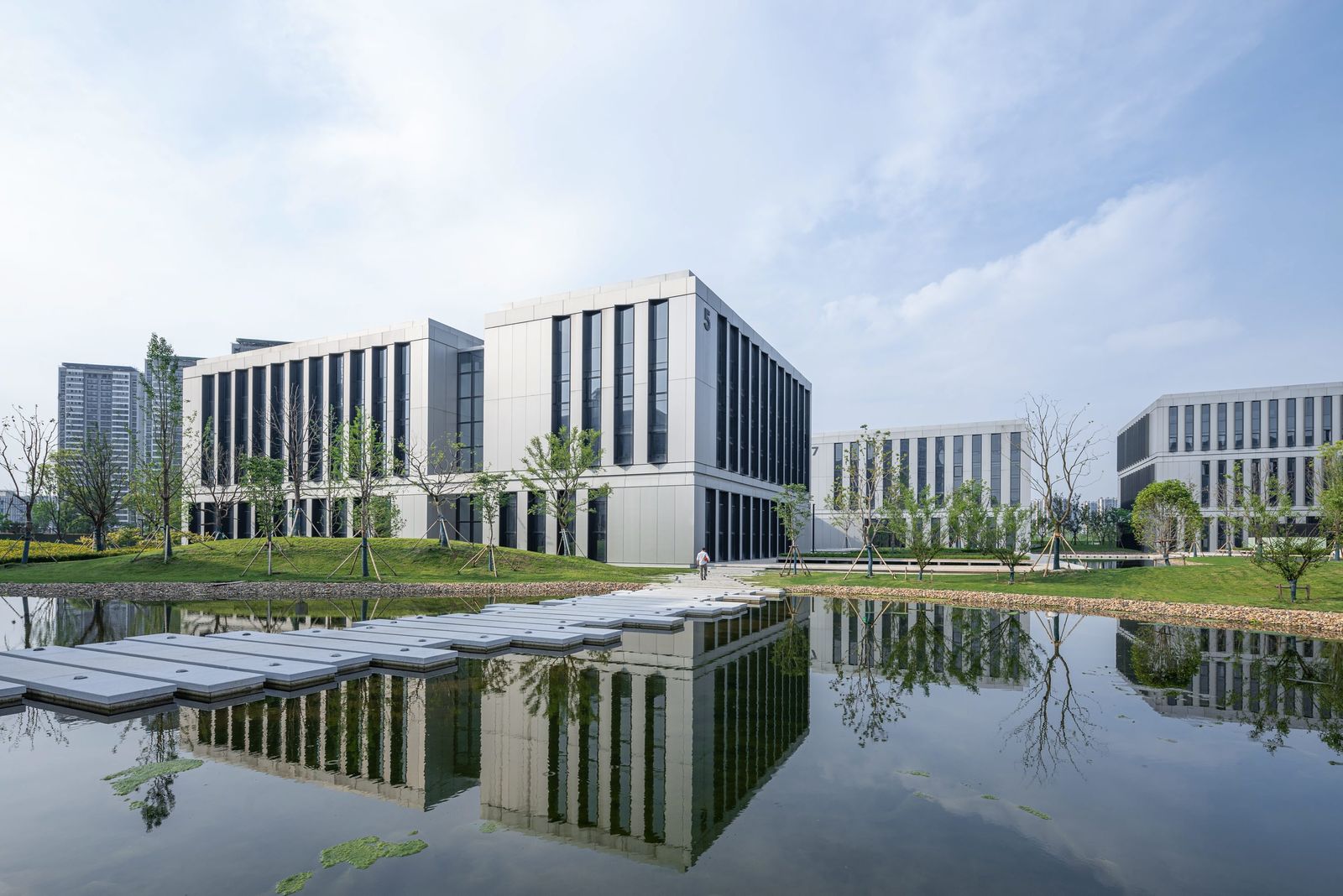 The new campus designed by gmp covers an area of seven hectares. The buildings are arranged in clusters on the site. There are six research buildings as well as the new headquarters of JITRI, an exhibition hall with congress area, a canteen and staff appartments. The heart of the campus is the centrally-located exhibition hall, the use of which is shared. Member companies of the Institute use it to exhibit their products and successes. A 23-meter-high colonnade supports the hall's widely cantilevering roof slab. The roofed-over space creates an intermediate area between the forecourt and the exhibition hall.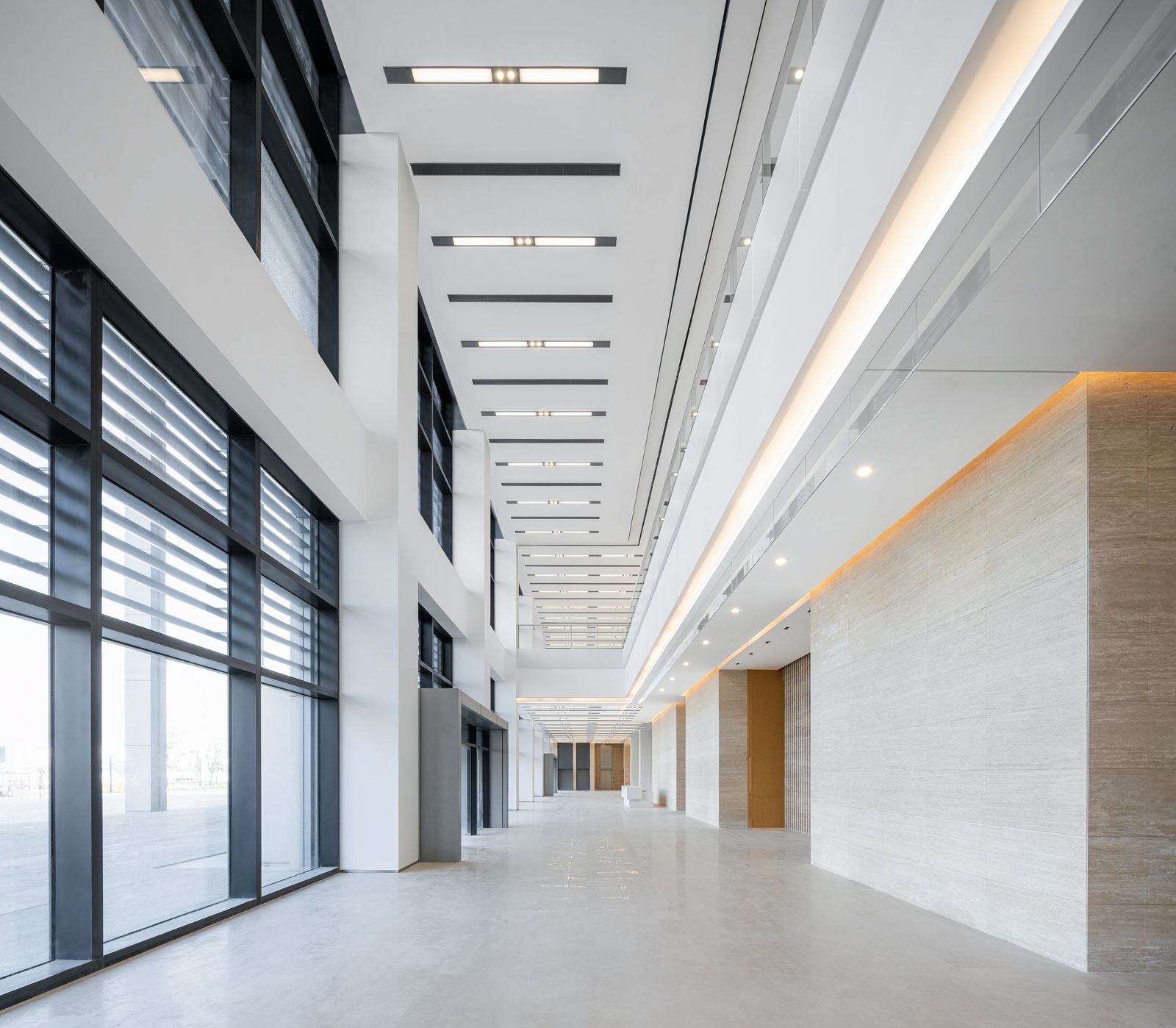 The headquarter building was awarded the Platinum certificate under the international LEED Green Building Label, the highest certification available under the scheme. Besides a facade construction with passive solar screening for optimized energy efficiency, and photovoltaic systems on the roofs, water management throughout the campus has been designed to sustainability principles.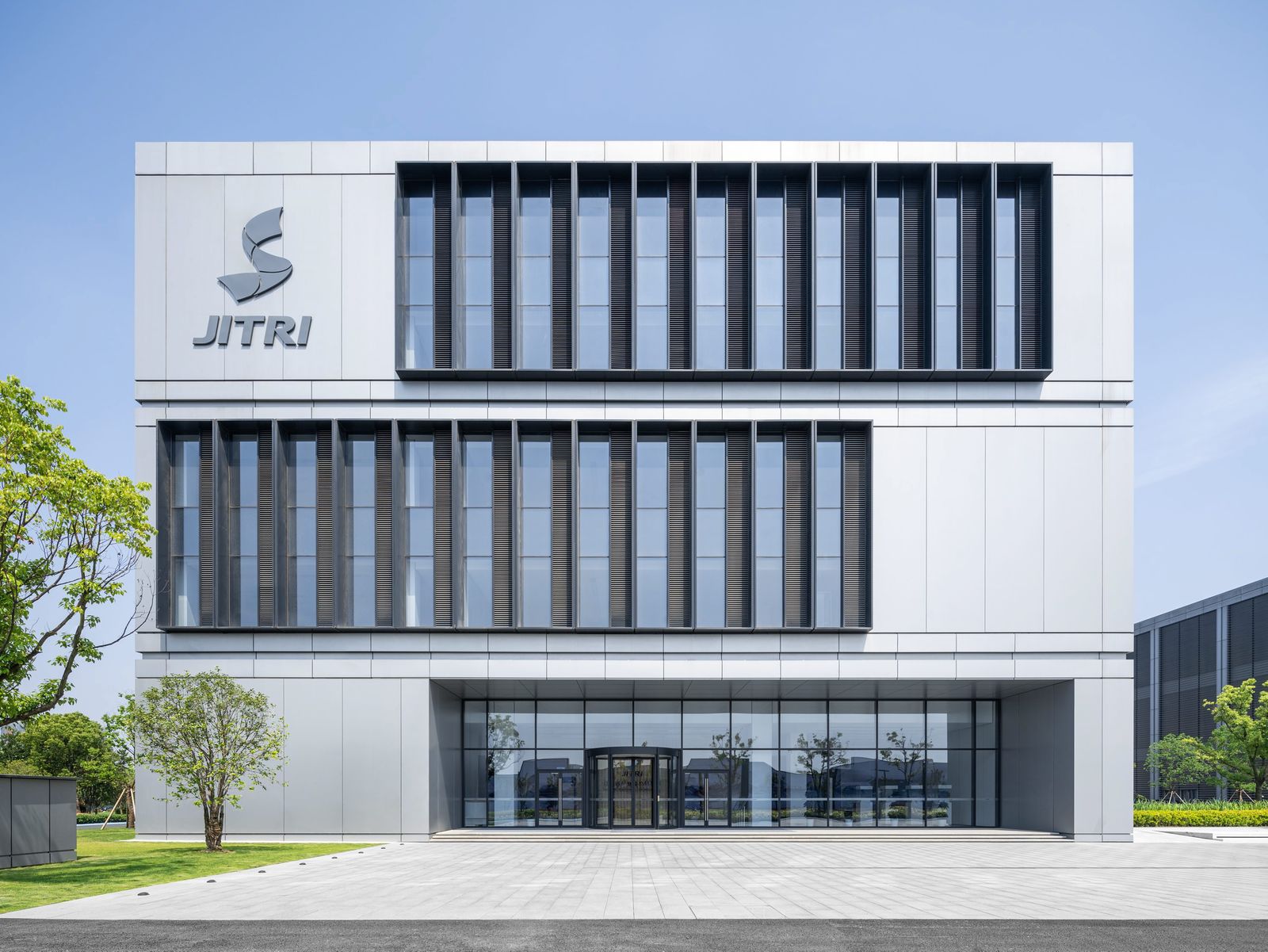 A central park landscape has been created as a "sponge city" involving a system of roof gardens, water features, and green areas that allow precipitation on the site to soak away and evaporate rather than discharge via the drainage system. This lessens the volume of water reaching the canal system - particularly during heavy rain events - and the vegetation and water evaporation improve the microclimate. The system follows the principle of a sponge, which can absorb large quantities of water in a short period of time. The generous park is the design focus of the ensemble. It is not only used as a place of relaxation and recreation for the employees but also as an outdoor work area and sports facility; a running track encircles the entire terrain.