Apr. 06, 2022
Three new schools for Bremerhaven
The jury has made its decision on the designs
The City of Bremerhaven plans to construct three new schools, firstly because the number of schoolchildren is increasing and secondly because, from 2026, primary schoolchildren will be legally entitled to all-day care. The plan for the Lehe District is to create a primary school with three parallel classes and a secondary school with five parallel classes; Geestemünde is to receive a new primary and secondary school with three parallel classes. All three schools are intended to function as educational lighthouse projects implementing the concept of cluster schools, with individual concepts optimized to suit the learning requirements of the children. In addition, ecological and economic sustainability, as well as a close relationship with the neighborhood, feature highly amongst the objectives of the project.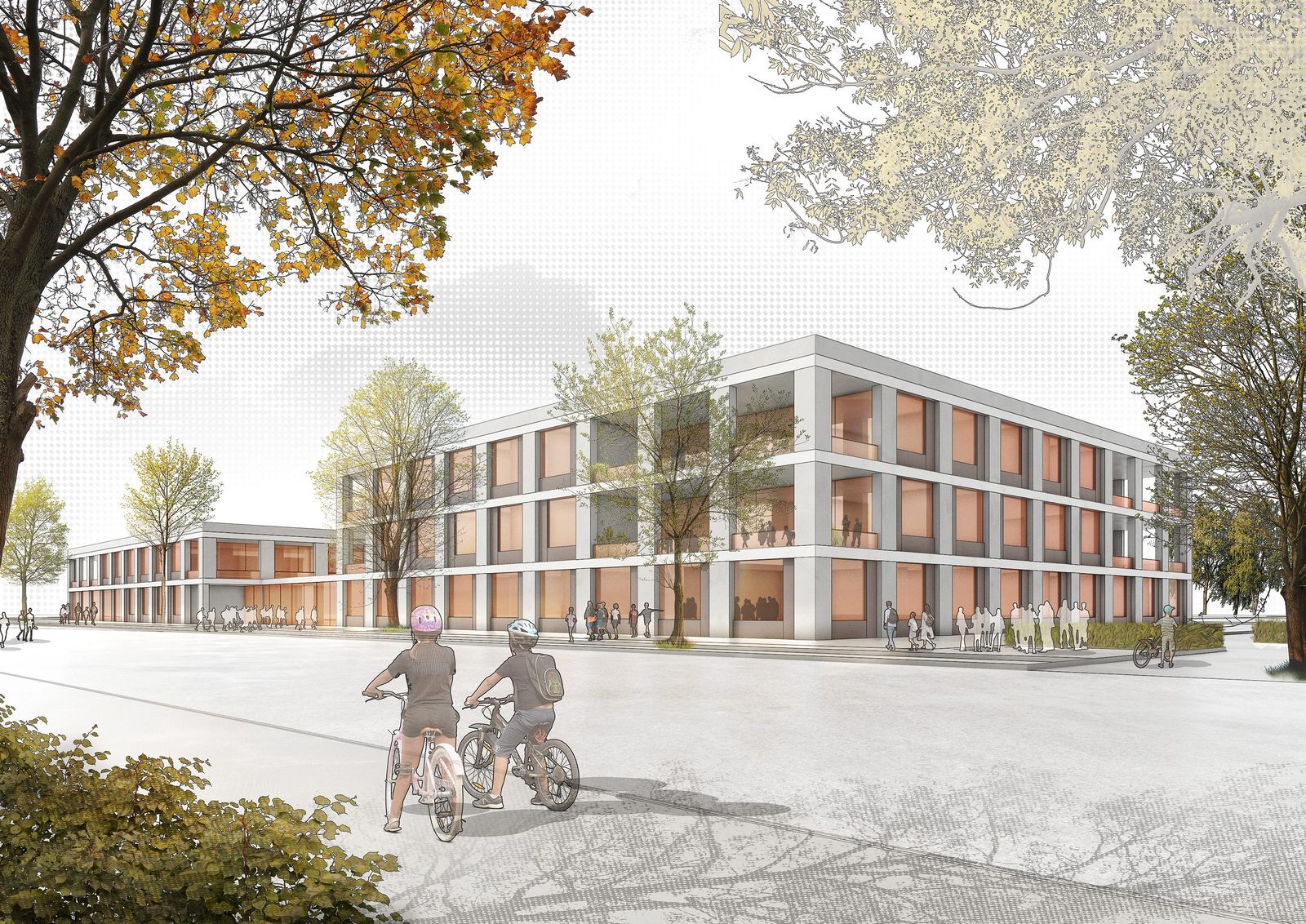 New avenues are explored, not only with regard to teaching methods, but also with respect to the design and construction of the schools. The client, the architects, the specialist engineers, and contractors work jointly in the form of an integrated project alliance (IPA). As such, the project is the first IPA building project undertaken by a public institution in Germany. Like in a company formed for a limited time, all stakeholders involved in the project work as an integrated team from an early stage, beginning with the project idea and transcending company boundaries, aiming jointly for the best possible solution using BIM and LEAN methods. By sharing risks and profits, the interest is focused on one goal and success is only possible on the basis of shared input. The objective of the procedure is to optimize the processes in this complex project and to ensure that all those involved have a clear idea of the building costs and construction time.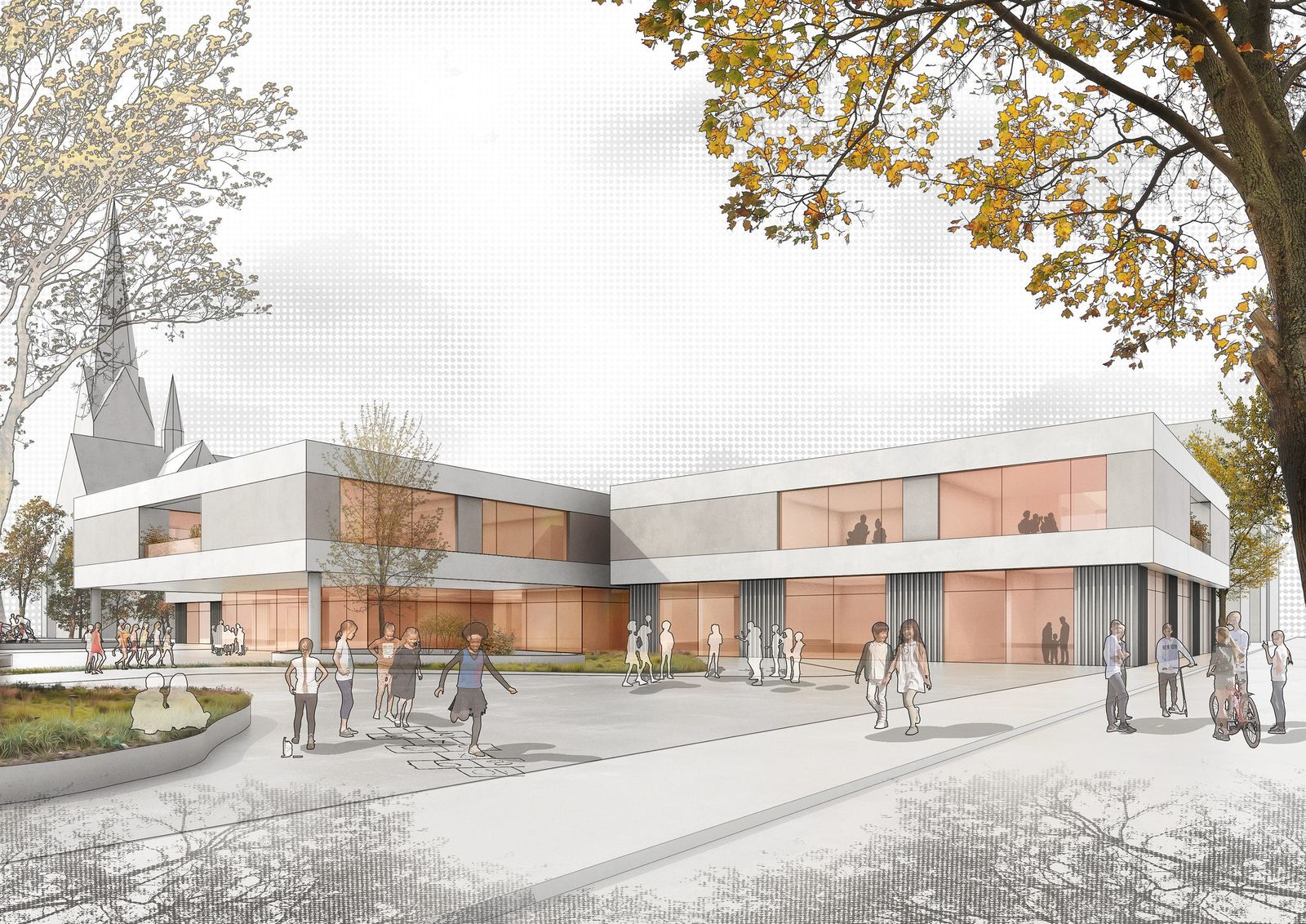 The first step was achieved on time on April 1, 2022: a jury with representatives from the disciplines of politics, administration, education, and architecture - headed by Mrs Dipl.-Ing. M.Eng. Architect Barbara Pampe, Head of Educational Architecture at the Montag Stiftung Jugend und Gesellschaft - selected a design to be pursued further for each of the three schools.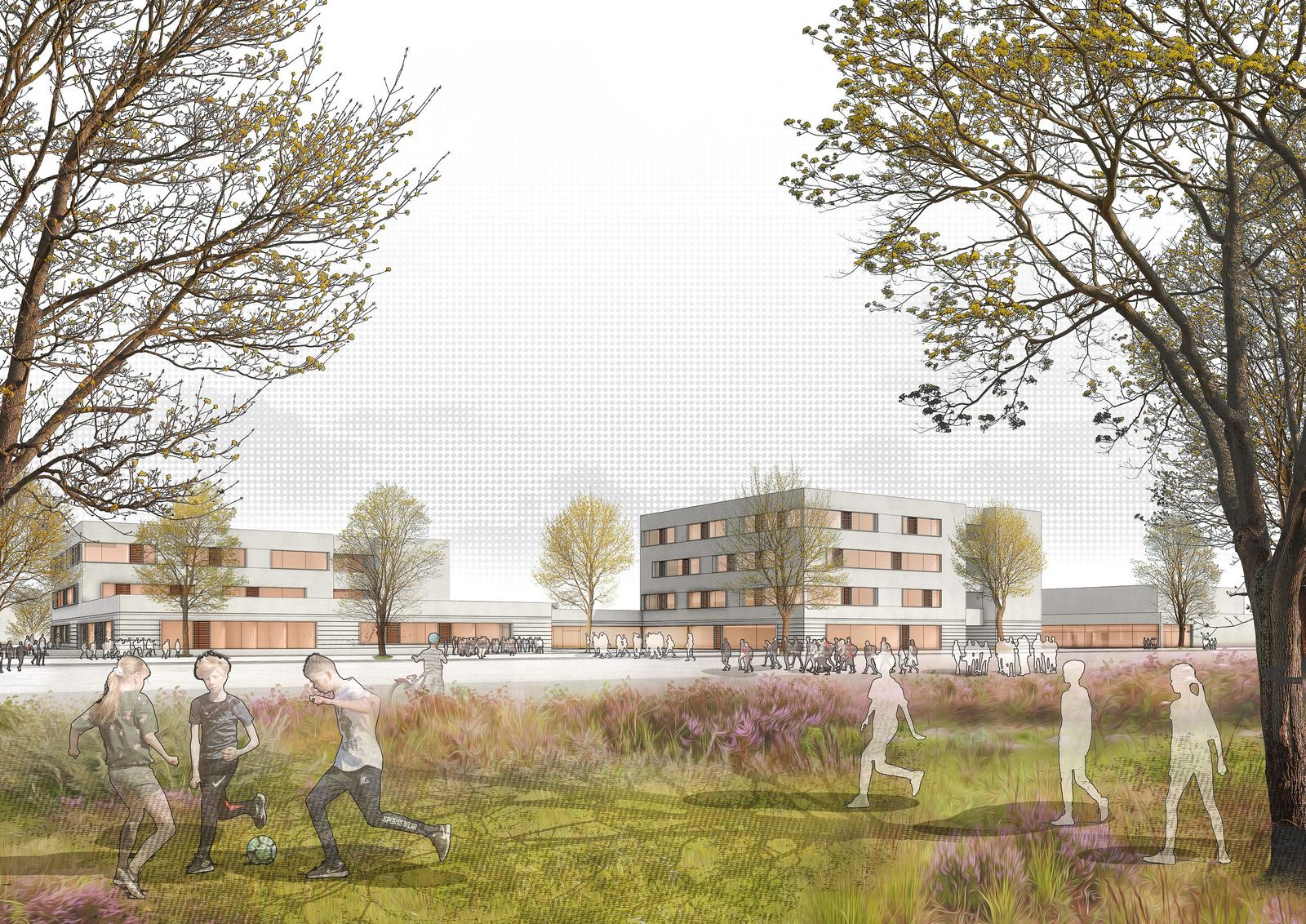 Construction work at all three sites in Bremerhaven is scheduled to start in 2023 with completion planned for 2025.