Mar. 23, 2022
Deichmann campus in Essen
Building starts on new company campus
Construction work has started on the conversion and extension of the corporate headquarters of Deichmann SE, Europe's largest shoe retailer. Over the next few years, the administrative head office of the family-owned company in Essen will be extended to create a modern campus to plans by gmp von Gerkan, Marg and Partners Architects.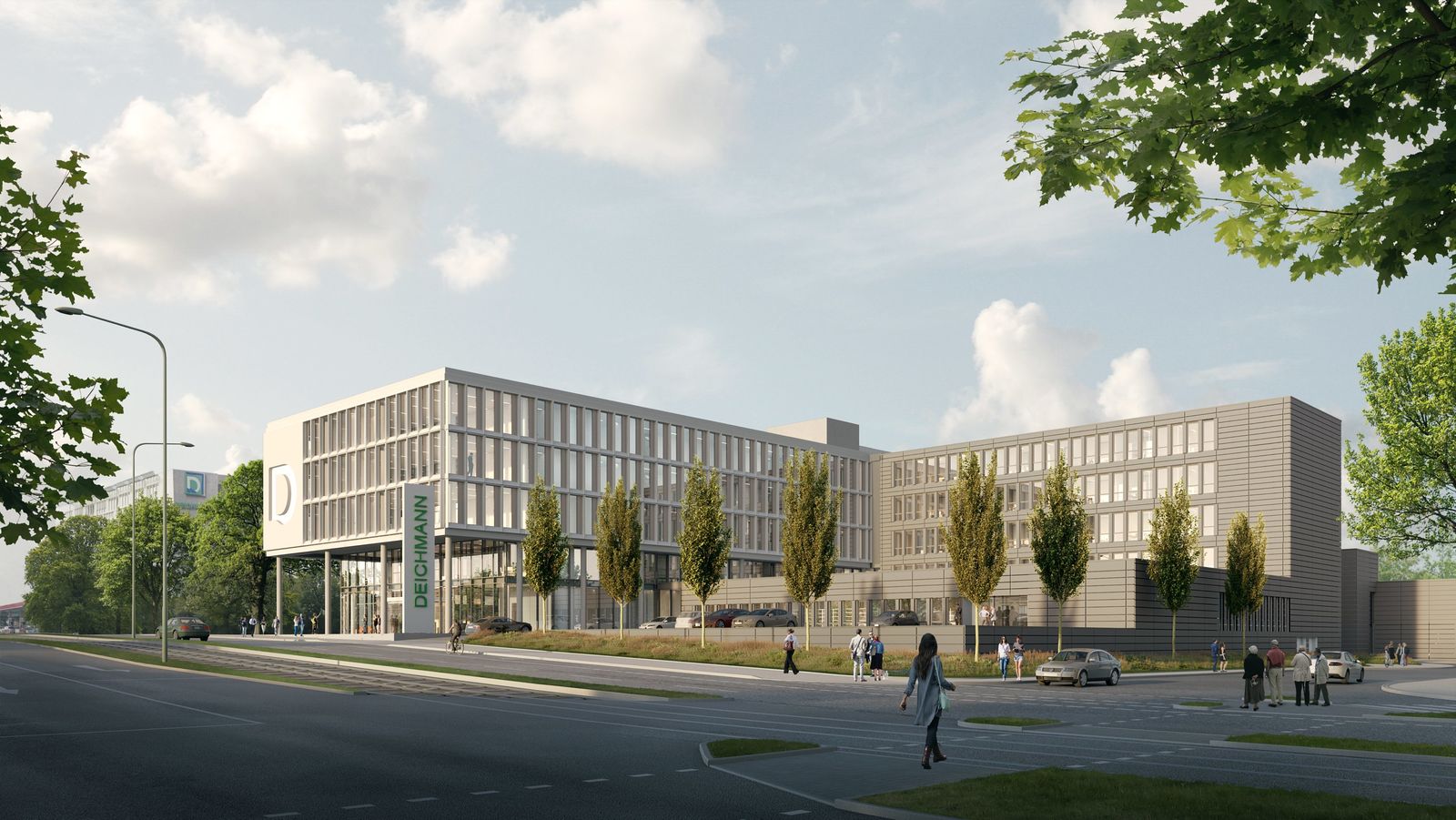 Deichmann was founded in Essen by Heinrich Deichmann over 100 years ago, and the company headquarters is still located here. For the development of the site, gmp has produced a comprehensive long-term concept with several construction phases that involve the existing as well as the new buildings to form a coherent new campus. With a uniform facade design and optimized internal communication paths, the site will grow together over the years, and the campus concept will be apparent from the outside and be experienced on the inside. In the future, a public park that integrates the existing trees on the site will connect the nearby open green areas for the benefit of both Deichmann's employees and the inhabitants of the neighborhood.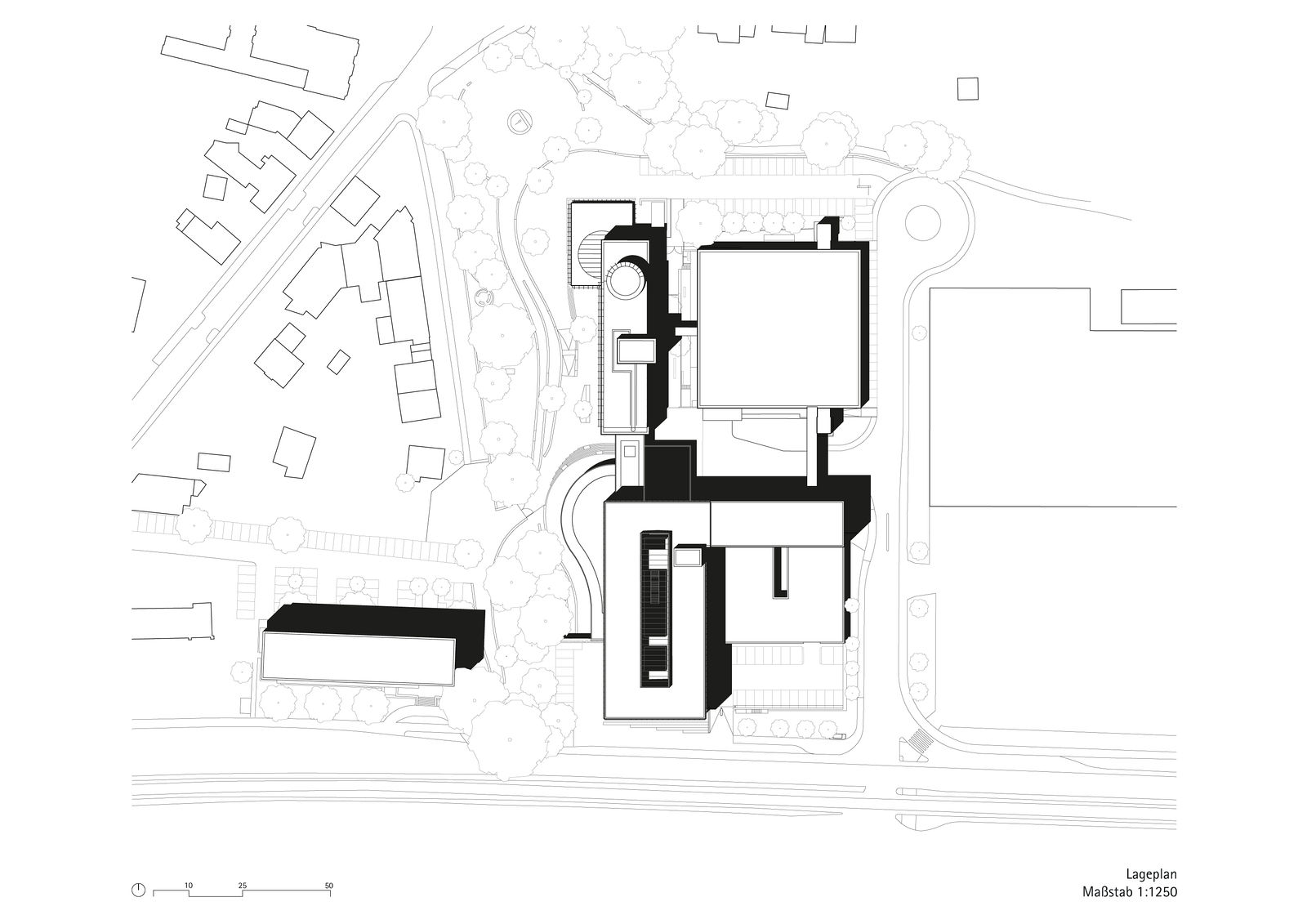 The first building phase consists of a five-story atrium building that – with its new entrance - will become the prestigious address of the corporate campus. The first floor accommodates the cafeteria, which can be combined with the foyer to form a venue for events. The office areas in the upper floors are designed as open spaces with dedicated "boxes" inserted for special functions. To improve the internal communication network, the current head office will be partially converted and linked with the atrium building in the first building phase.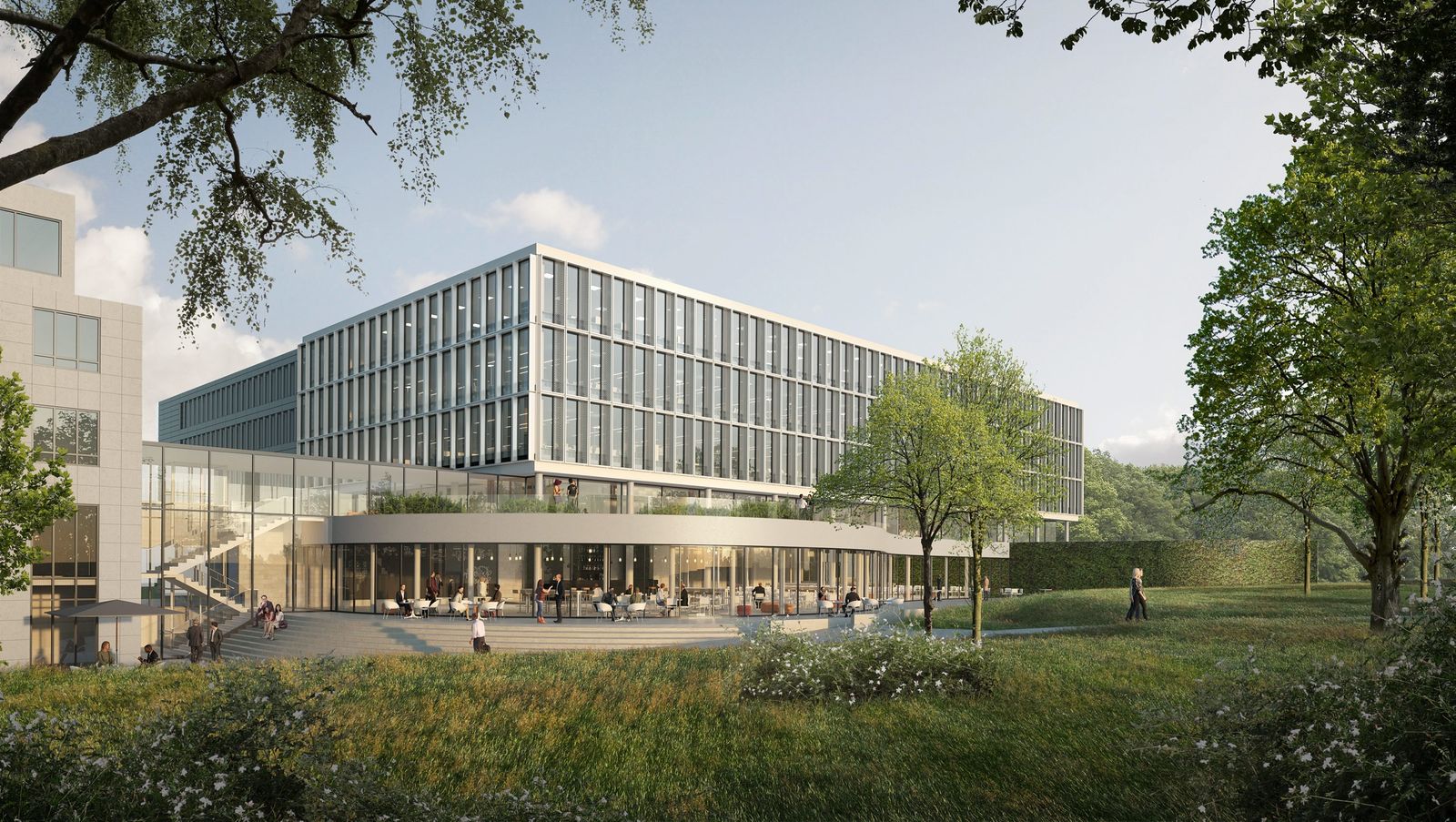 As part of an overall ecological concept the design emphasizes the use of resource-efficient durable materials, and all roofs will be flat roofs with extensive greening. In addition, the design involves renewable energy sources such as geothermal energy and photovoltaics. The completion of the first building phase has been scheduled for the autumn of 2024.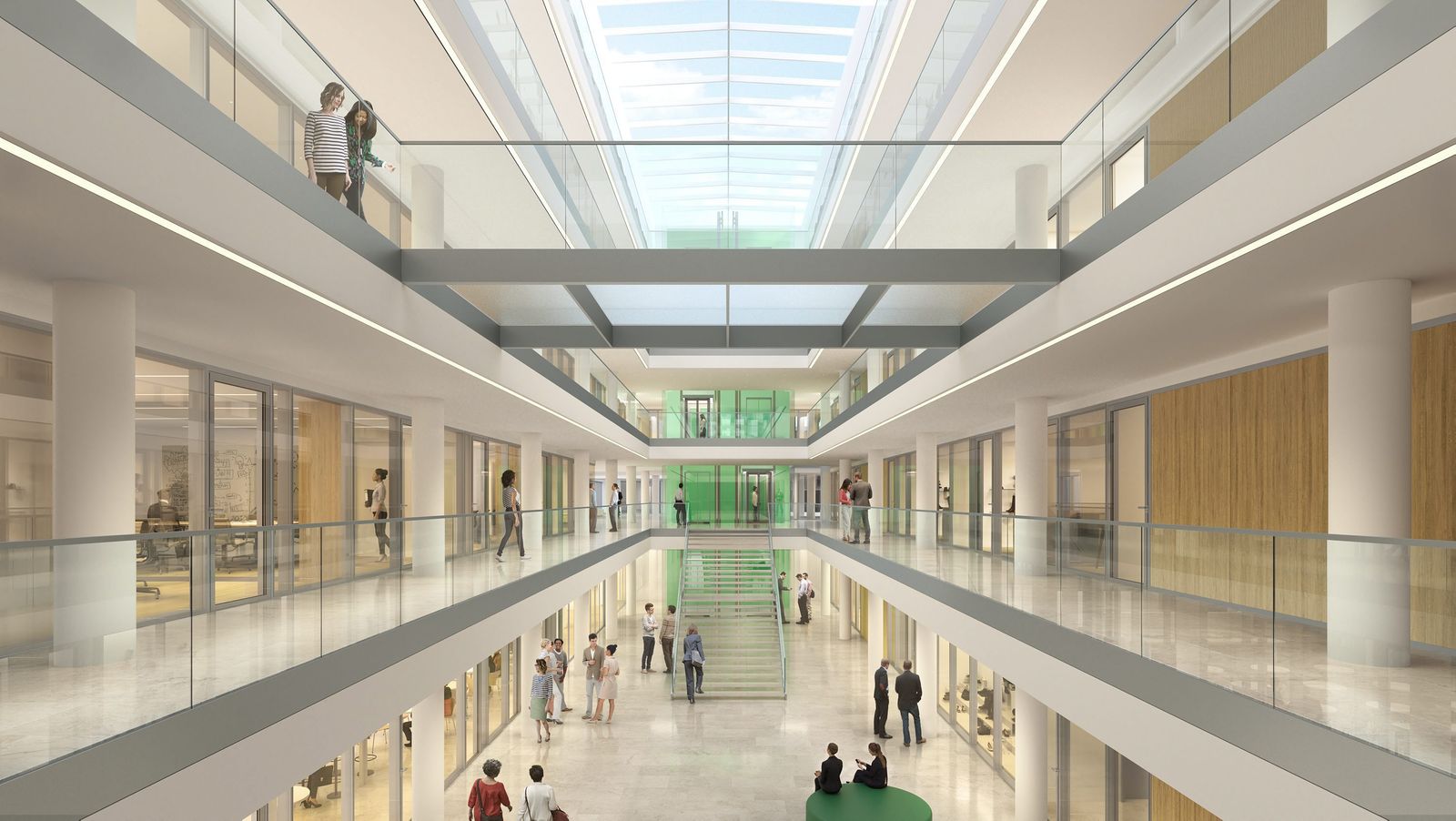 "For the development of the company headquarters into a corporate campus, gmp has developed a holistic vision for the next decades. The compact layout of the campus optimizes the use of the existing and planned buildings, ensuring improved communication and that the facility will be fit for the future. In addition, a central park is created that links the green areas to the north-west and south-east of the Deichmann site, resulting in a special recreational area for the benefit of not only the members of staff of Deichmann SE, but also the general public." – Christian Hoffmann, Partner at gmp