Jan. 27, 2022
Mi Cube in Beijing
gmp wins first prize for Xiaomi headquarters

In the competition for the new Xiaomi headquarters in Changping Future Science City in the north of Beijing the architects von Gerkan, Marg and Partners (gmp) have won first prize. At the heart of gmp's design for the new campus is the "Mi Cube". Its architecture combines a straightforward external shape with an exciting interior sequence of spaces that generates a multitude of work environments. In this way the main building represents the company philosophy: "Smart Technology, Minimalist Design".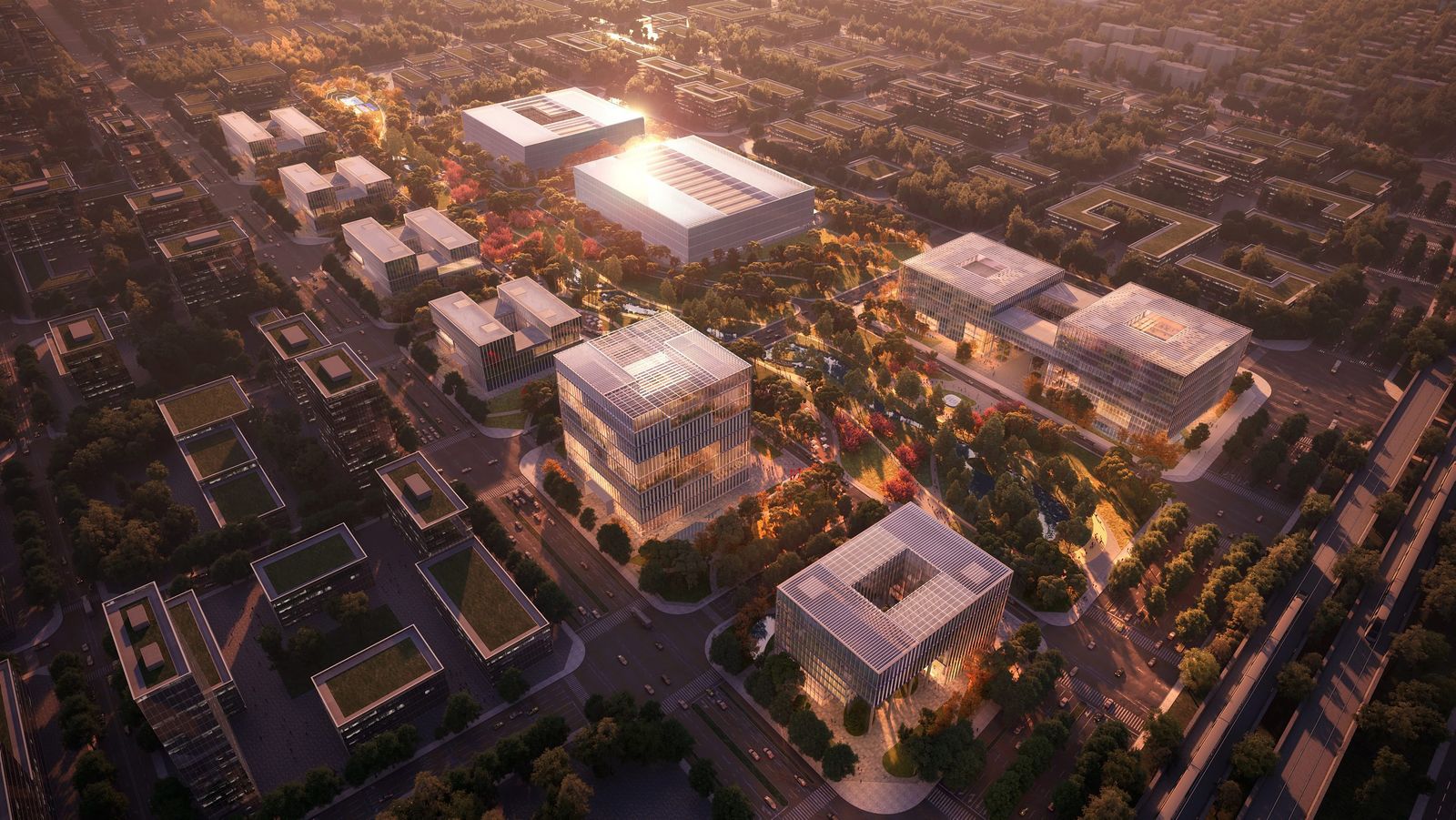 Xiaomi is one of the world's largest smartphone producers. At the new headquarters in Beijing, an extensive landscape park connects the lines of buildings that include buildings for research and development, whose address formation is oriented towards the green centre. The gateway to the campus is the "Mi Gate": an open pathway through the building leads from the underground station in the southeast to the park and the "Research Center", a teaching and event building. This is accessed via a courtyard that opens onto the park and is spatially enclosed to the east and west by the spacious foyers of the event halls.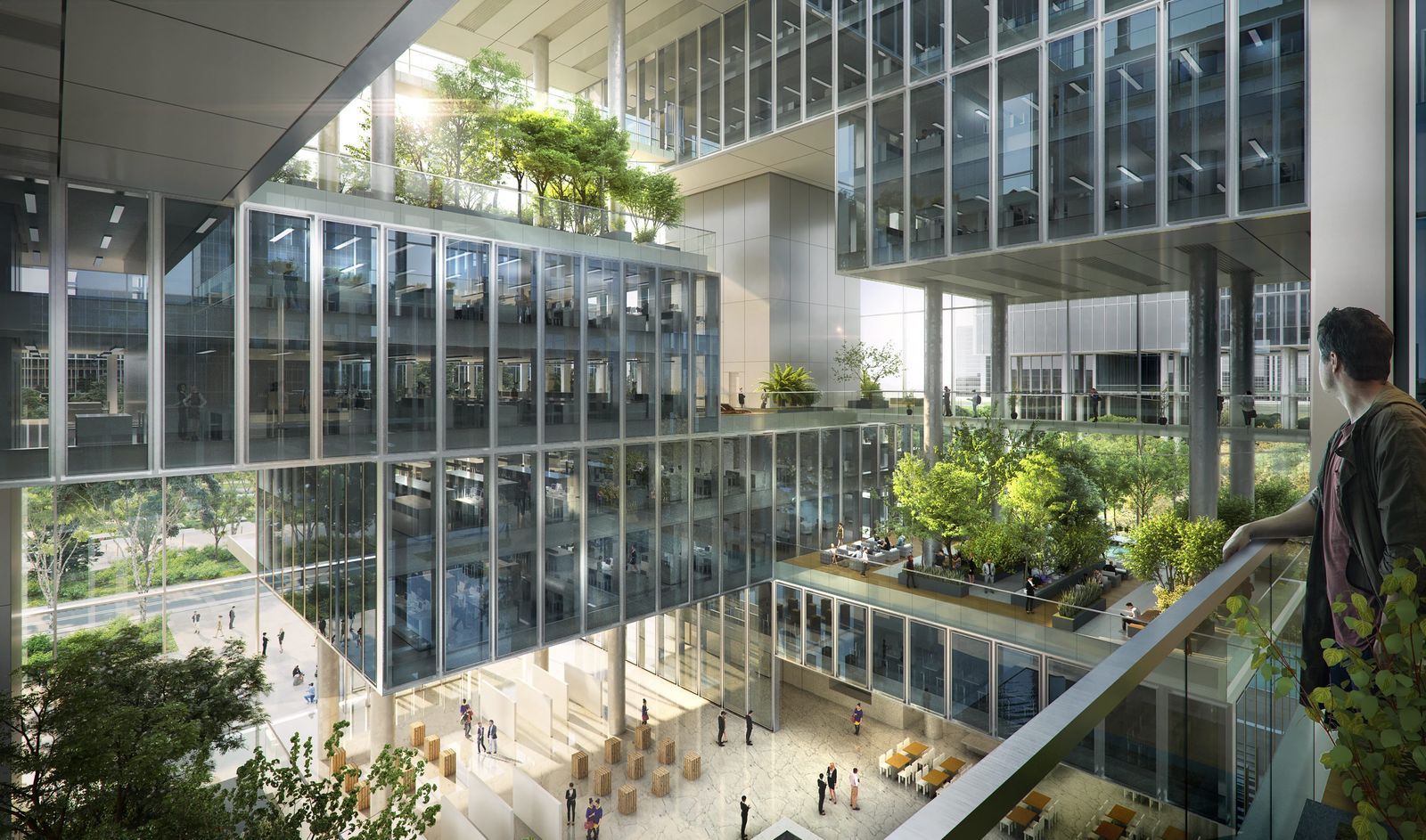 The architectural landmark of the corporate campus is the 60-meter-tall Mi Cube opposite – a glass cube that contains a three-dimensional world of open landscape workspaces as well as distinct office and conference facilities.
Basic cuboid modules are stacked in staircase formation around a central atrium and linked via four core structures and bridges. This simple geometric principle is used to create levels and sky gardens that can be used in flexible configurations and offer lively places for communication and exchange as well as a wide range of vistas within and out of the building.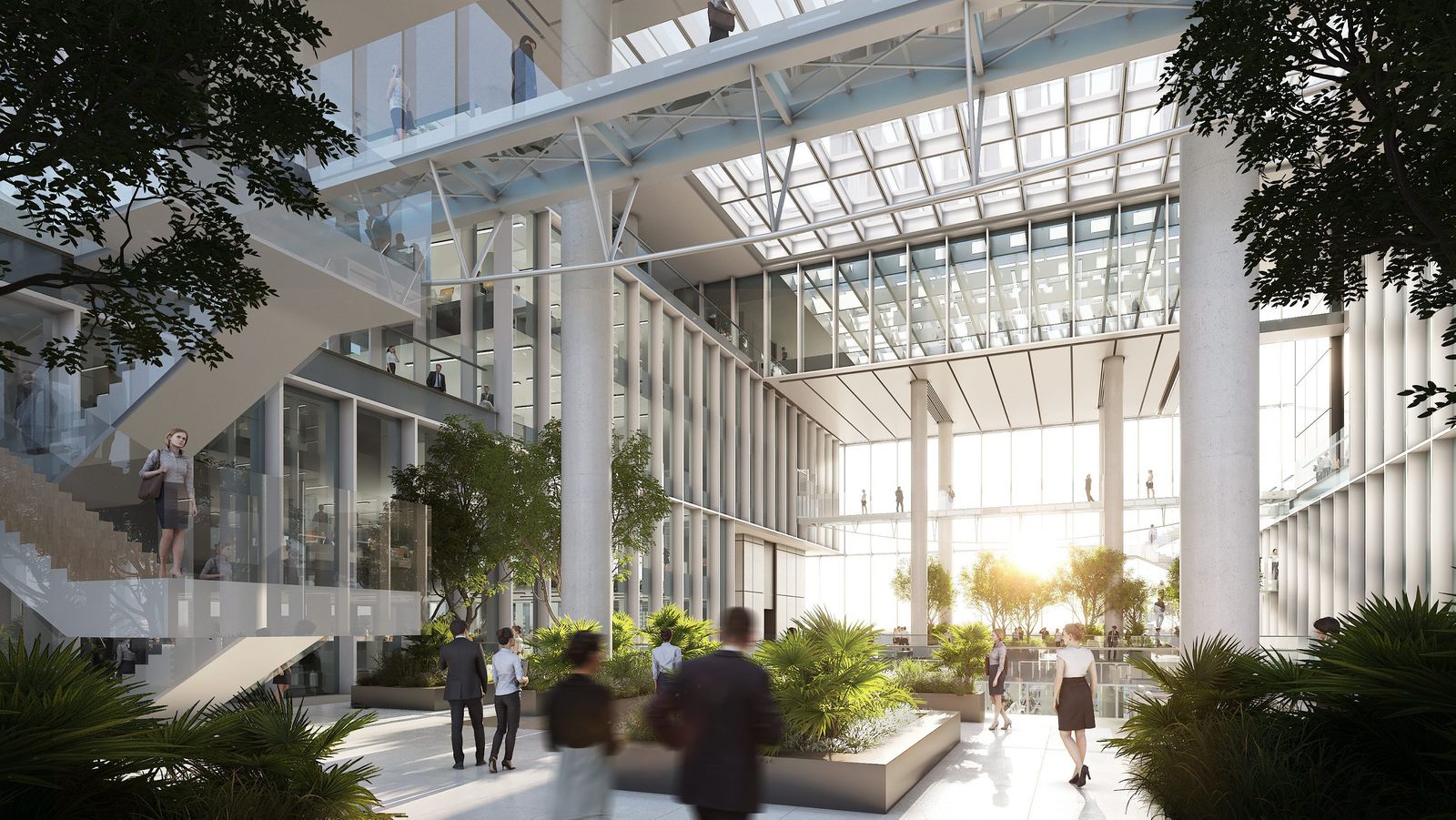 The architectural concept of the building is also reflected in the facade design with its deep vertical window elements for the offices that contrast strongly with the fully glazed facades of the atriums. All office buildings on the campus follow this clearly legible facade canon, creating a design unity.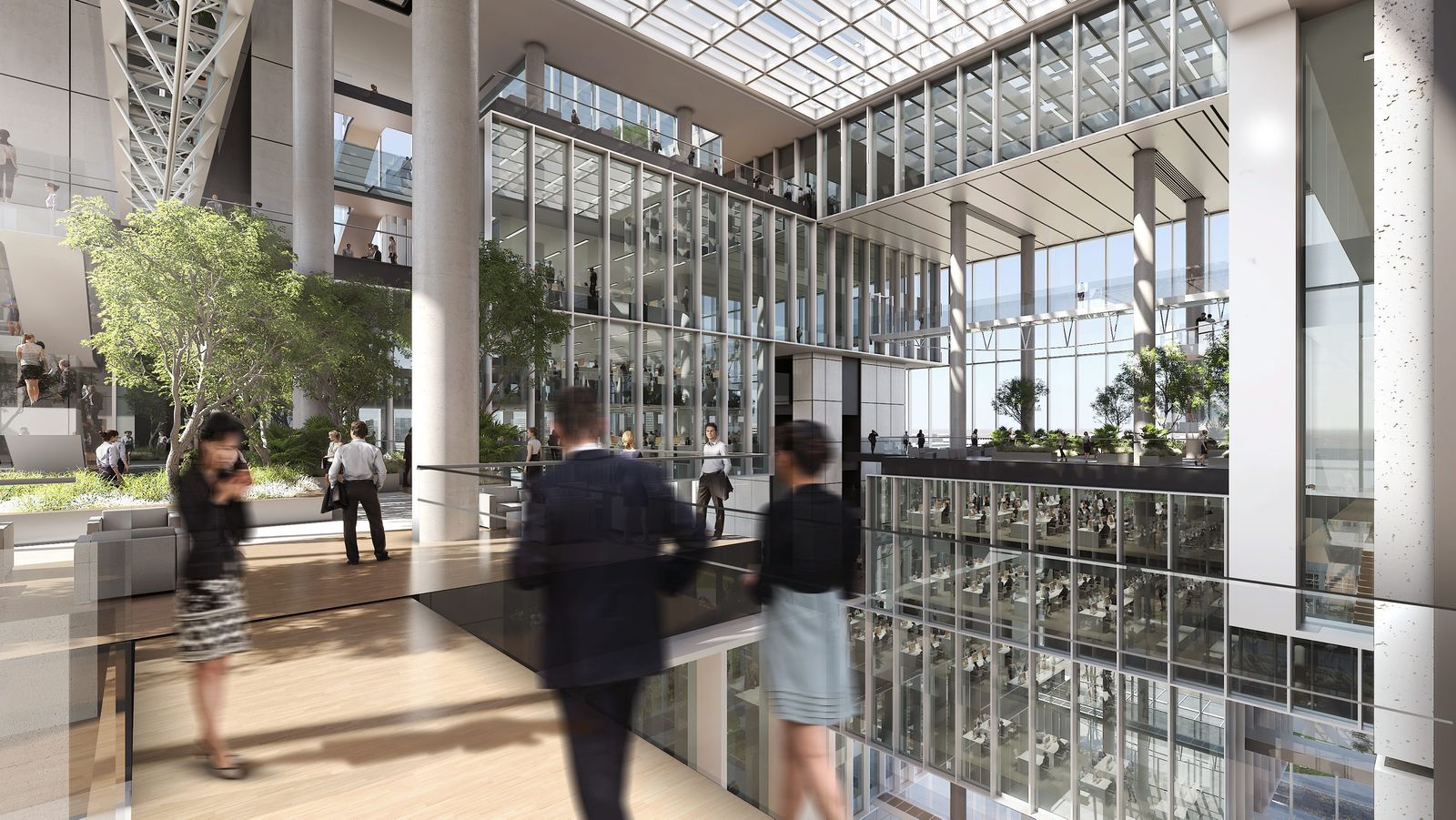 In addition to the head office in Beijing, gmp – having won first prize in the competition – will also design the new Xiaomi headquarters and the head office of its Kingsoft subsidiary in Wuhan. Following its projects for VIP.com, JD.com, and Huawei, gmp continues its successful cooperation with leading online and ICT corporations in China.