Oct. 12, 2021
Volkwin Marg will celebrate his 85th birthday
On October 15, 2021, the gmp founding partner will celebrate his birthday
On October 15, 2021, Volkwin Marg, founding partner of gmp, will celebrate his 85th birthday. Starting with the large Tegel Airport project in the mid-1960s, Volkwin Marg has made a major contribution to the architecture of the Federal Republic. Today, gmp · Architects von Gerkan, Marg and Partners is the largest German architectural practice with an international presence and over 500 employees. The publishers, Dölling and Galitz, are bringing out the book Grauganseffekte. Hamburg und der Architekt Volkwin Marg, which gives an account of Marg's commitment to Hamburg.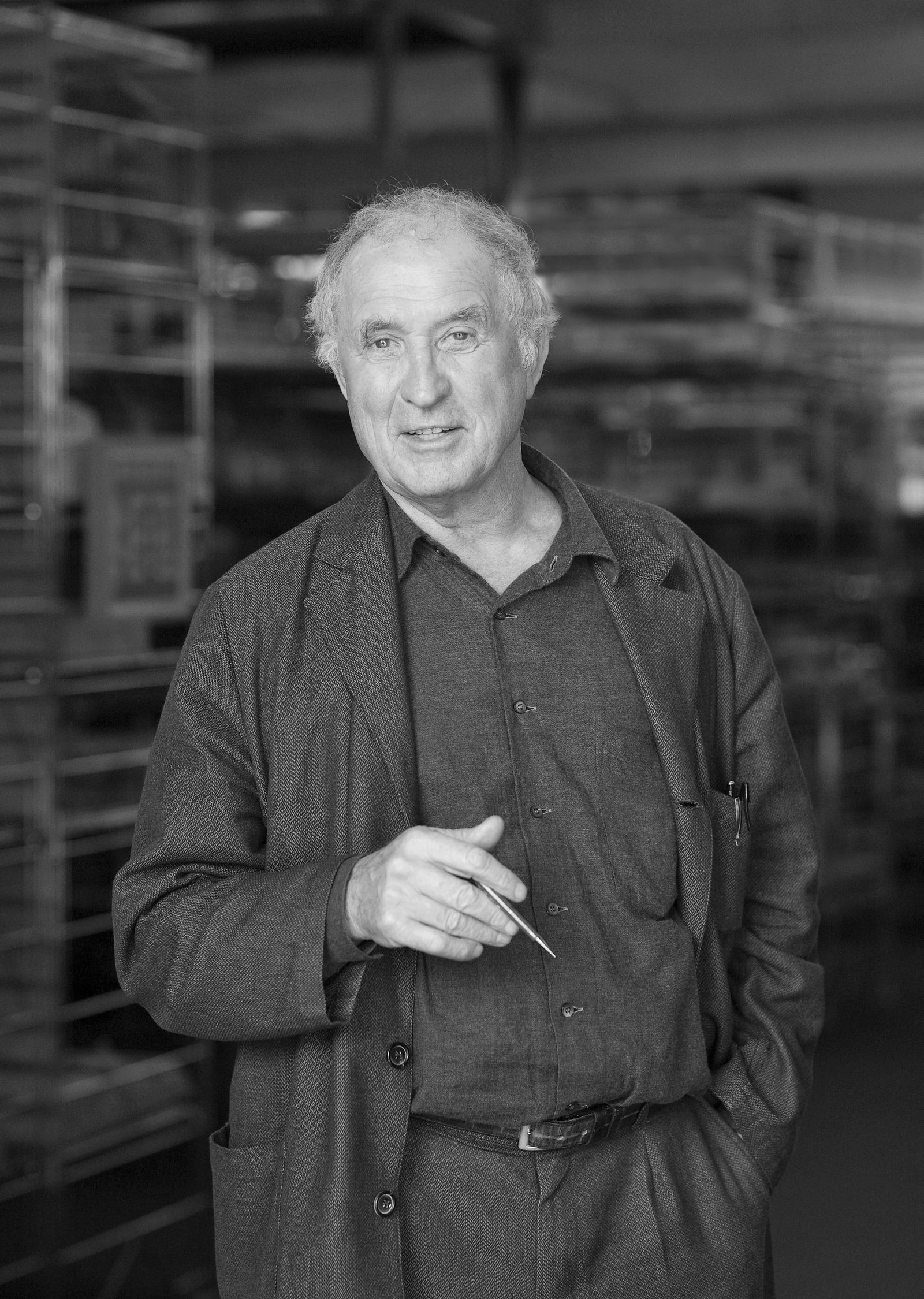 In 1965, Volkwin Marg and his friend Meinhard von Gerkan from his student days founded the architects practice von Gerkan, Marg and Partners in Hamburg, which since then has completed over 500 projects all over the world, including stadiums, trade exhibition venues, railway stations, and airports in Europe, South America, Russia, India, Vietnam, and China. In Germany, his practice's work is evidenced by 280 projects located in all Federal States, many of which are located in Hamburg and Berlin. To date, about 200 gmp buildings have been completed internationally. Marg was active as an architect, an urban designer, and as a university lecturer; he was a committed political citizen and received many awards, including the Federal Cross of Merit and an honorary doctorate from HafenCity University.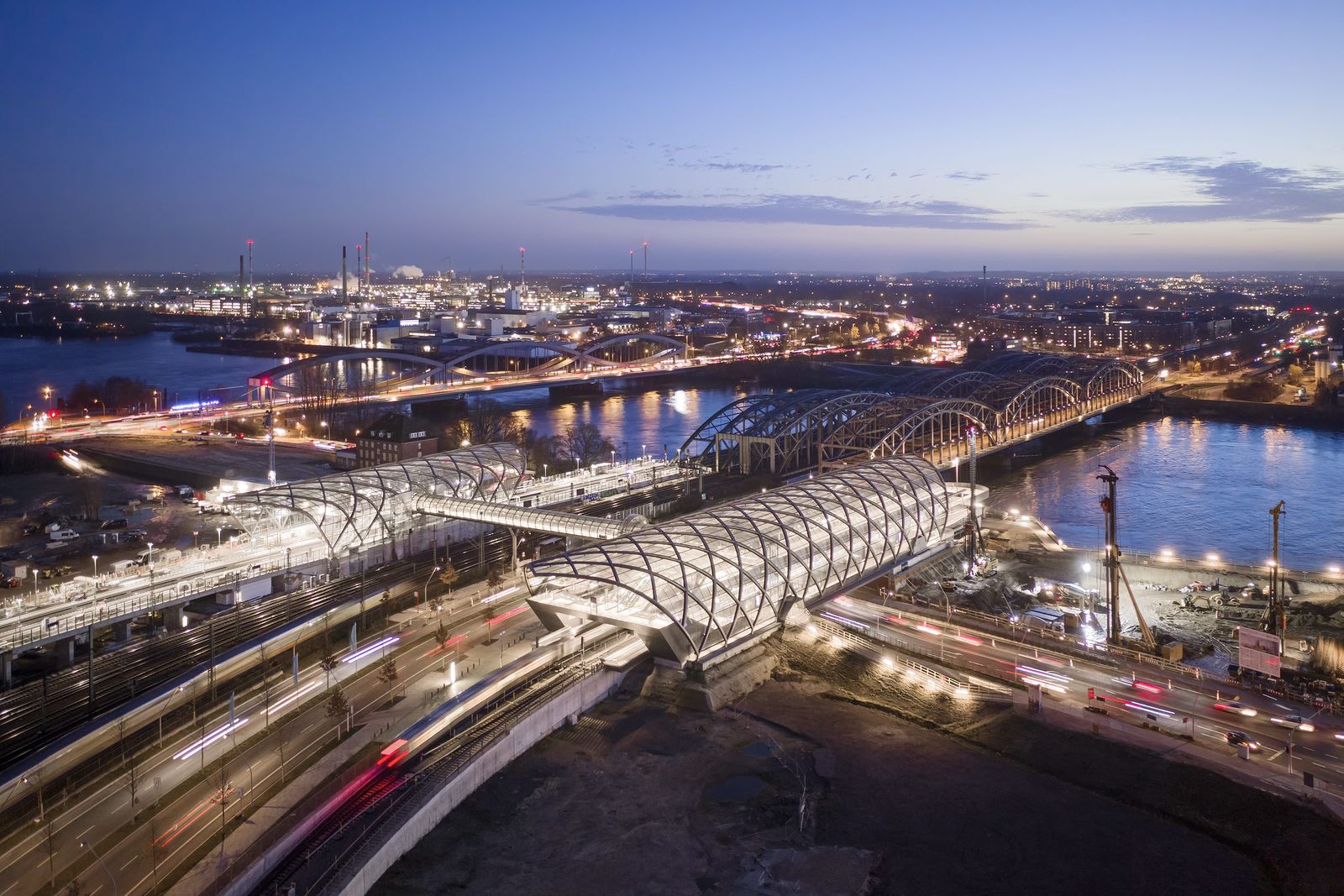 Only last year, in 2020, Volkwin Marg was awarded the Bürgermeister-Stolten medal by Hamburg's Lord Mayor, Peter Tschentscher, in recognition of his many years of service to the Free and Hanseatic City of Hamburg. Volkwin Marg is the first architect and urban designer to receive this honor.
"Volkwin Marg has contributed to Hamburg's cityscape with outstanding buildings, including the Hanseviertel, the airport terminals, and the new Elbbrücken underground and overground stations. Together with Mayor Vorscherau, he developed the idea of Hafencity and thereby laid the foundations for one of the largest inner city development projects in Europe. Volkwin Marg has designed important buildings in international metropolises and, in this way, has put 'Architecture made in Hamburg' on the world map. In addition to his professional work, he is a keen advocate of the preservation of historic monuments. This commitment to his chosen home city of Hamburg is honored by the Senate with the award of the Bürgermeister-Stolten medal. I wholeheartedly congratulate Mr. Marg on this award." - Hamburg's Lord Mayor, Dr. Peter Tschentscher, on the occasion of the award on September 24, 2020
In time for his 85th birthday, the publishers Dölling and Galitz are bringing out the book Grauganseffekte. Hamburg und der Architekt Volkwin Marg, which gives an account of Marg's commitment to Hamburg. But he did not only leave architectural footprints in the city, he also stood up as a citizen–again and again–for matters of a civil nature, whether by way of an expert report promoting the city's stronger support of its numerous waterways and basins, by committing to the rescue of the Lower Elbe Area, and by being instrumental in the transformation of an entire port area to create the new HafenCity district. With regard to "his" city of Hamburg, Marg's design motto is "First comes the city, then individual buildings". With about fifty buildings in almost sixty years, Marg has made his mark on the city of Hamburg–with projects such as the Hanseviertel, the Zürichhaus building, the conversion of Alter Wall and, above all, with initial urban design considerations for HafenCity. The book provides an insight into the work of a committed urban designer and architect who continually engages with politics and society.
Grauganseffekte. Hamburg und der Architekt Volkwin Marg
Gert Kähler, Dölling and Galitz Publishers, Munich and Hamburg, 2021.
360 pages, format 17 x 24 cm, hard cover.
ISBN 978-3-86218-148-3