Sep. 02, 2021
gmp wins competition for the Xiamen International Bank headquarters
Following their success with Bank of Ningbo, China UnionPay, and Asian Infrastructure Investment Bank, the architects von Gerkan, Marg and Partners (gmp) were again successful with their design for a large Chinese financial institution, submitted to an international competition.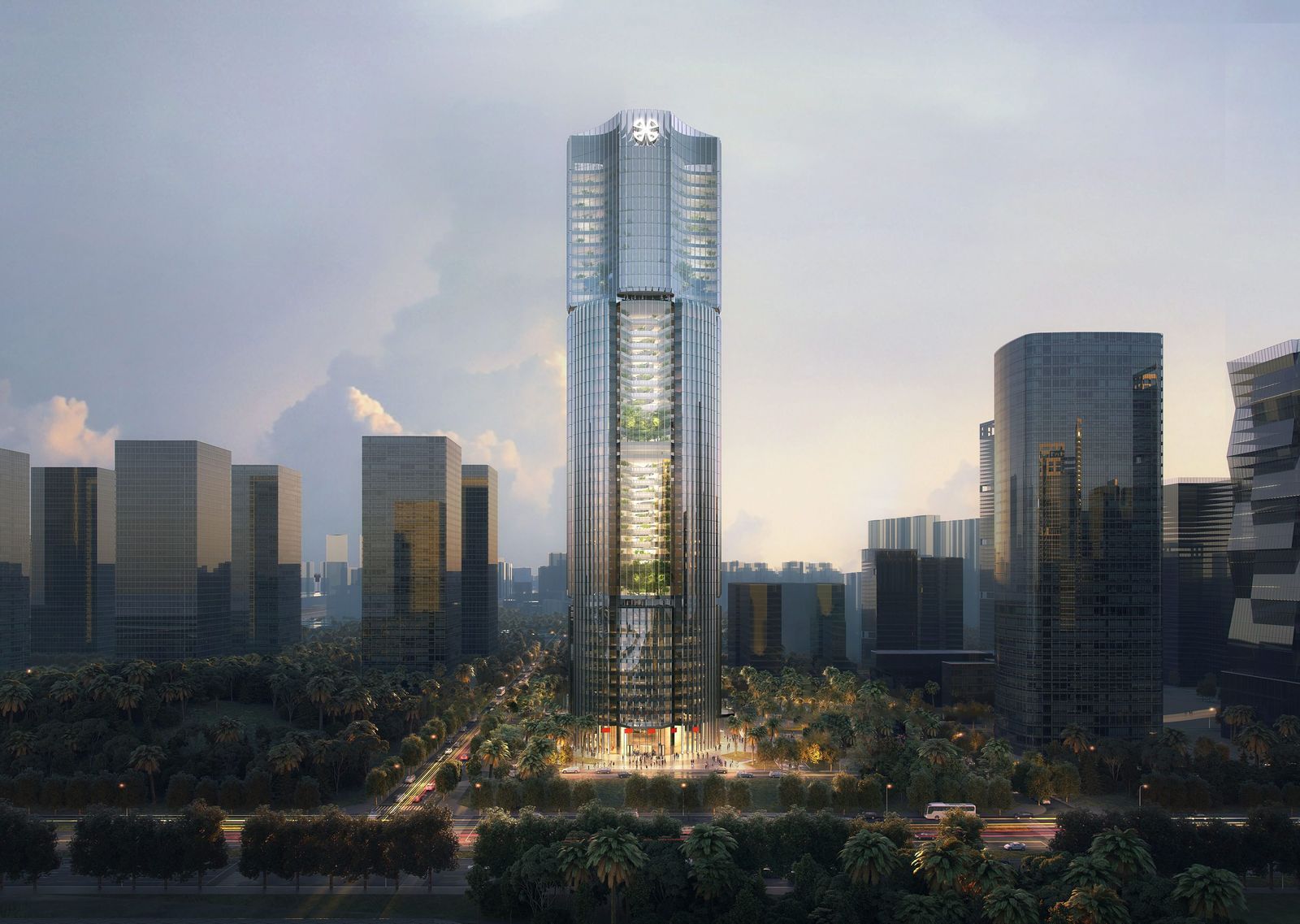 Xiamen International Bank was founded in 1985 and was the first Chinese/foreign joint-venture bank headquartered in Xiamen. In 2013 it was restructured to become a Chinese commercial bank, which now has more than 40 branches in China.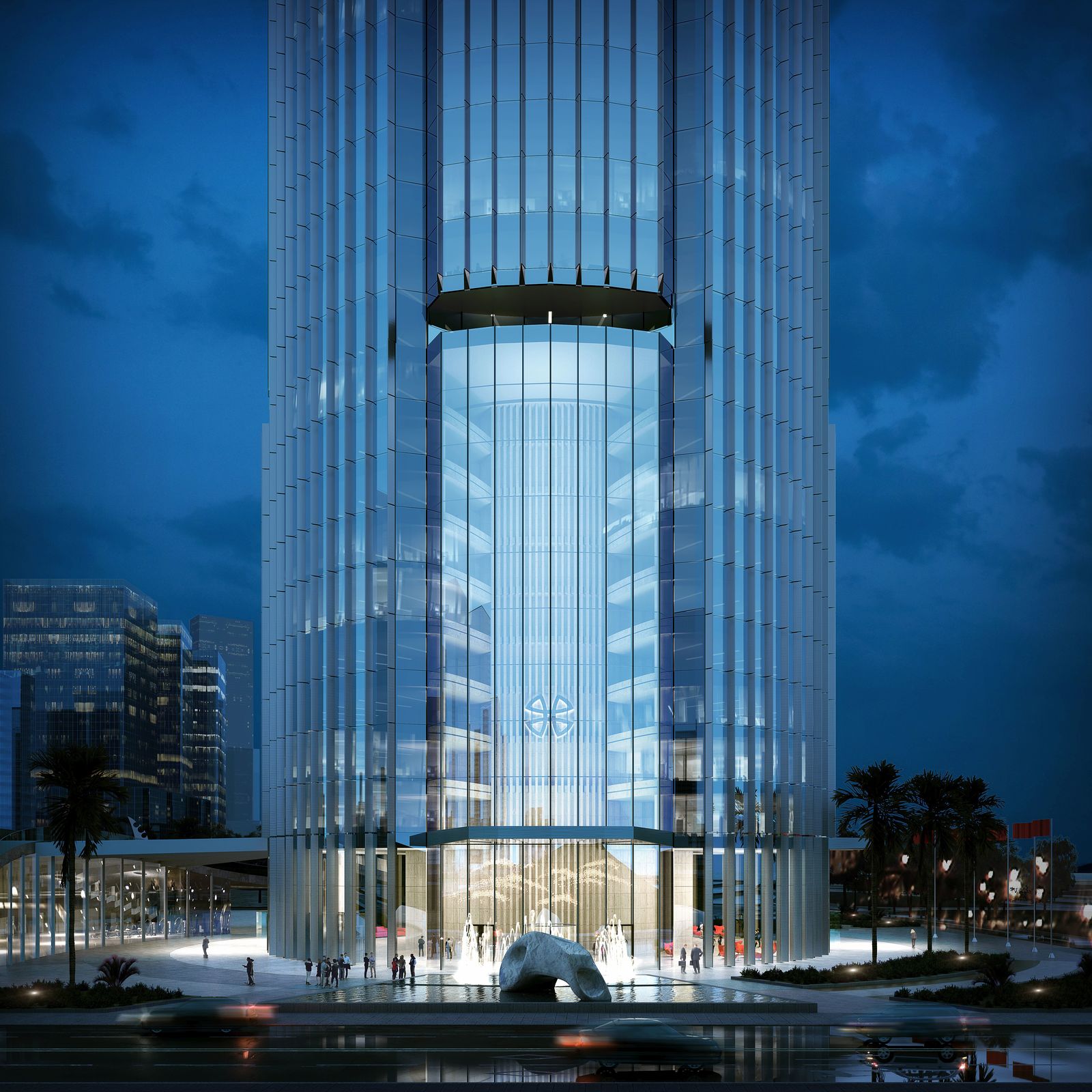 The high-rise building accommodating the headquarters of Xiamen International Bank is located in the financial center of the city's main island, in direct proximity to the sea. With its rounded footprint, it breaks the pattern of the row of primarily rectangular buildings along the bank, forming a conspicuous highlight at the end of the skyline of high-rises of different heights.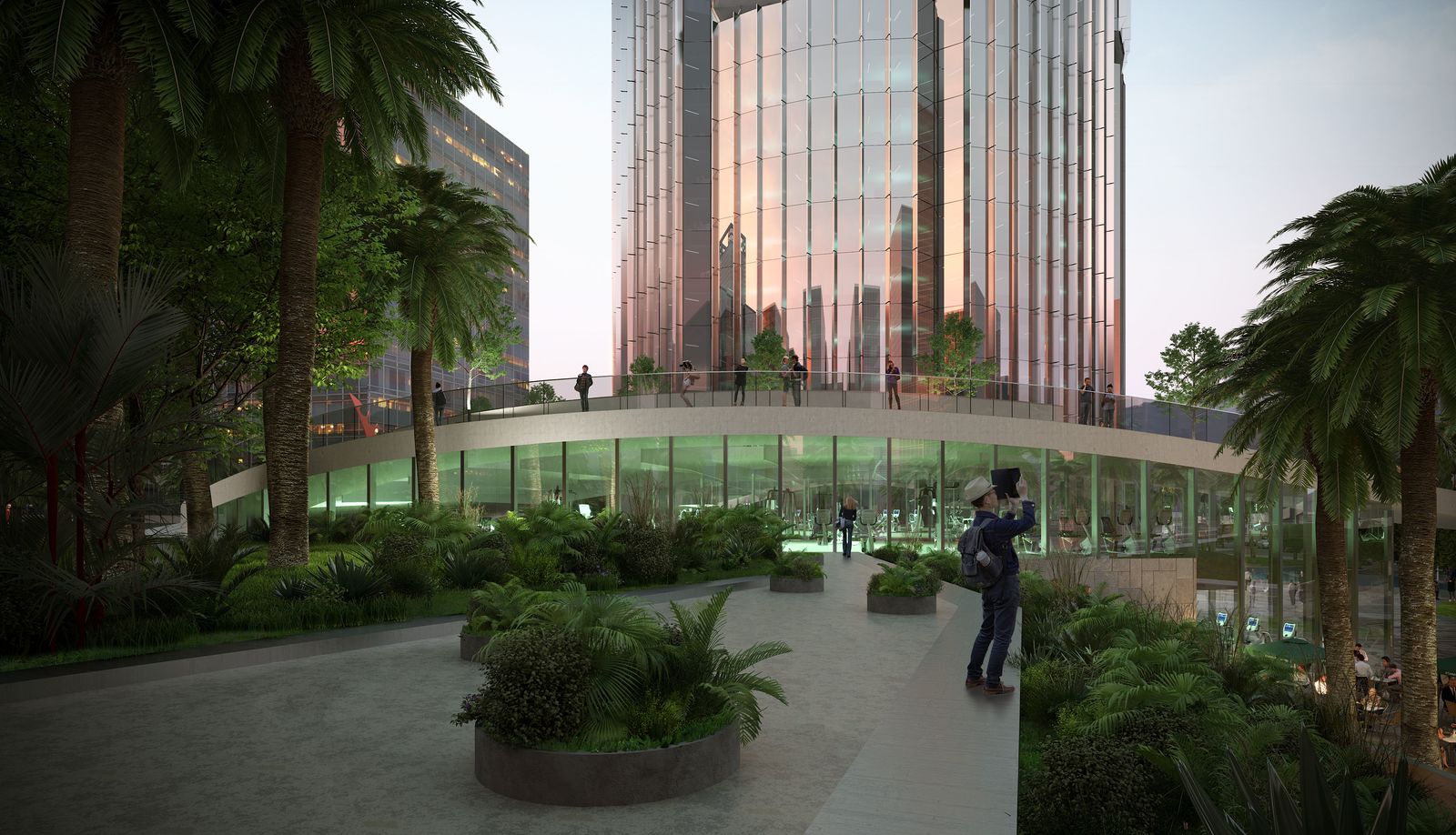 The building is vertically divided into three sections: the lower part with a range of public functions and the large atriums at the main entrance to the south connects the tower to the surrounding cityscape and the green belt opposite. The plinth of the building is shaped like a mound, with landscaped terraces on which trees provide shade for open-air activities. The western side of the plinth will accommodate a conference hall and a staff restaurant.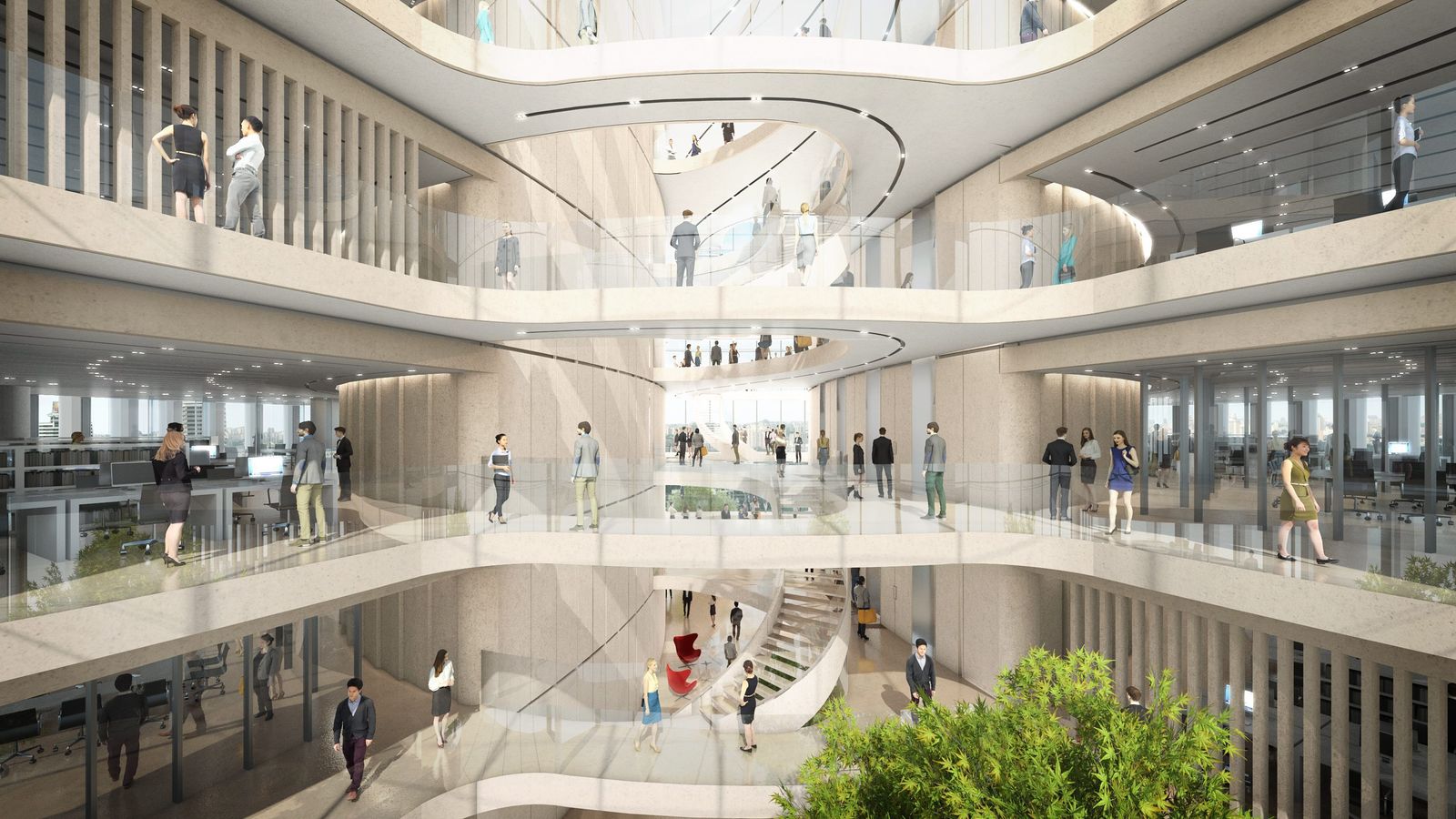 The central section of the tower, which is turned by 90 degrees compared to the lower section, faces the water. Behind the rounded facade, this part contains large atriums stretching from the south-west to the east-west sides of the tower, creating vistas towards the island and the sea. The atriums dissect the core of the building, conducting much daylight into the interior and thus creating a special working atmosphere in the resulting light wells. This bright and flexibly usable space, with its open stairwell, connects to the different departments and functional areas of the entire high-rise.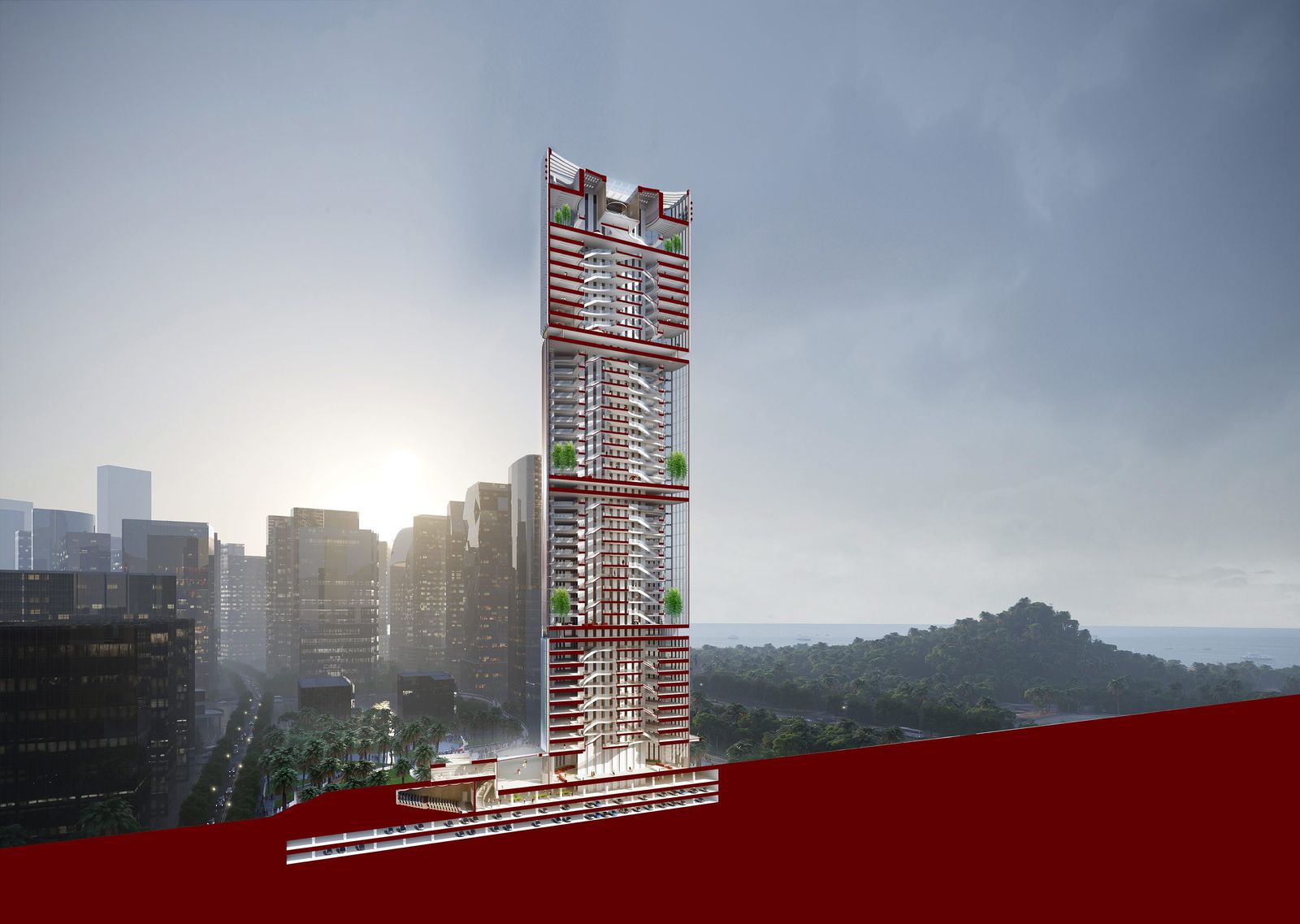 With its rounded shape, the XIB headquarters not only creates a new landmark in Xiamen that is visible from afar, but also keeps energy consumption comparatively low, as the compact building volume has a reduced surface area—even though all required functions are fully accommodated.