May 31, 2021
Asia Financial Centers & AIIB Headquarters
Double award for gmp at the CTBUH Awards
The new Asia Financial Center & AIIB Headquarters building in Beijing was a double success at this year's Council on Tall Buildings and Urban Habitat (CTBUH) Awards: the building received an Award of Excellence in the category "Best Tall Building under 100 meters" and was also named the winner of the overall category "Best Tall Building Asia".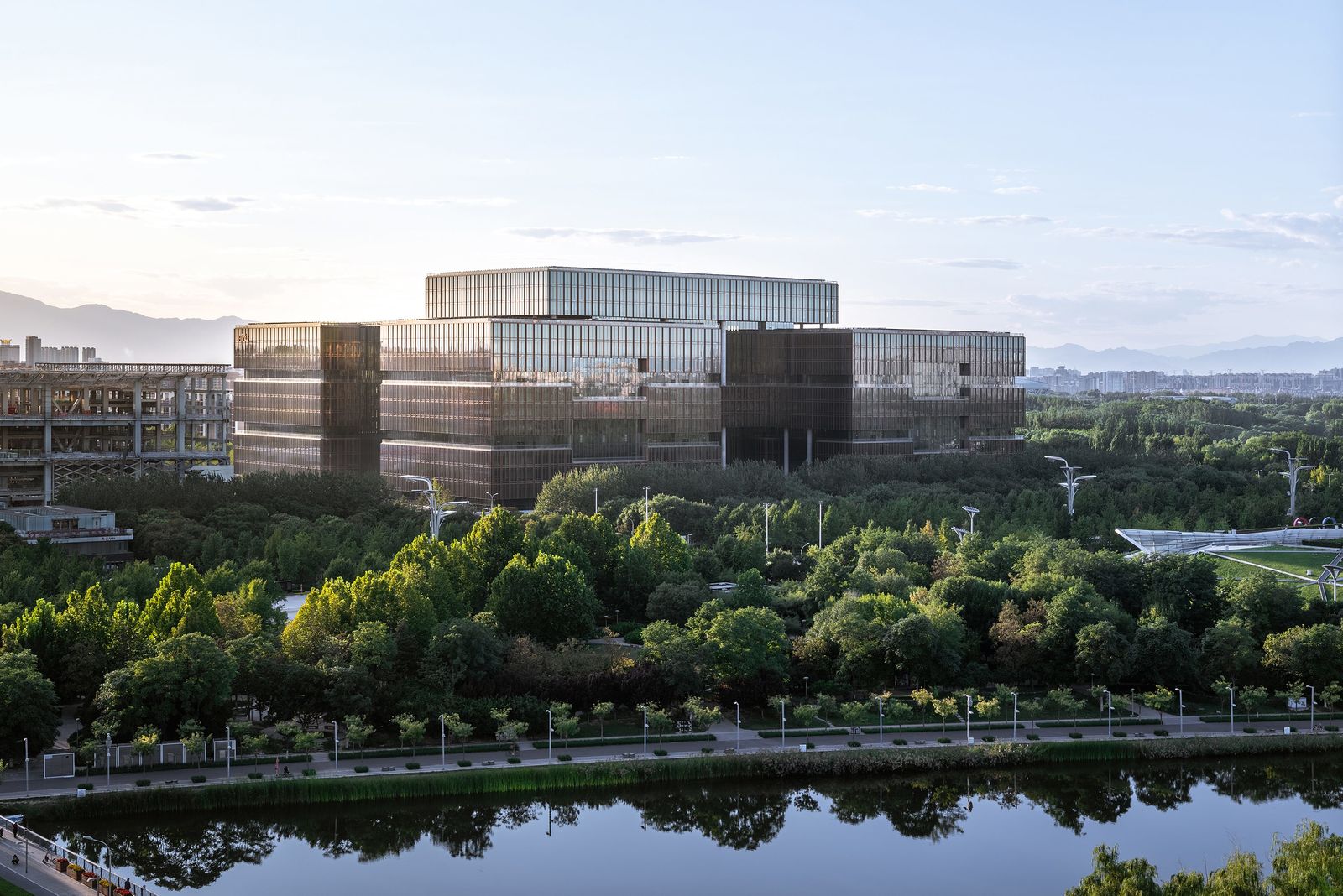 Each year, the CTBUH Awards recognize projects " that have made extraordinary contributions to the advancement of tall buildings and the urban environment" while exemplifying sustainability at the highest level. Awards are presented in more than 20 categories.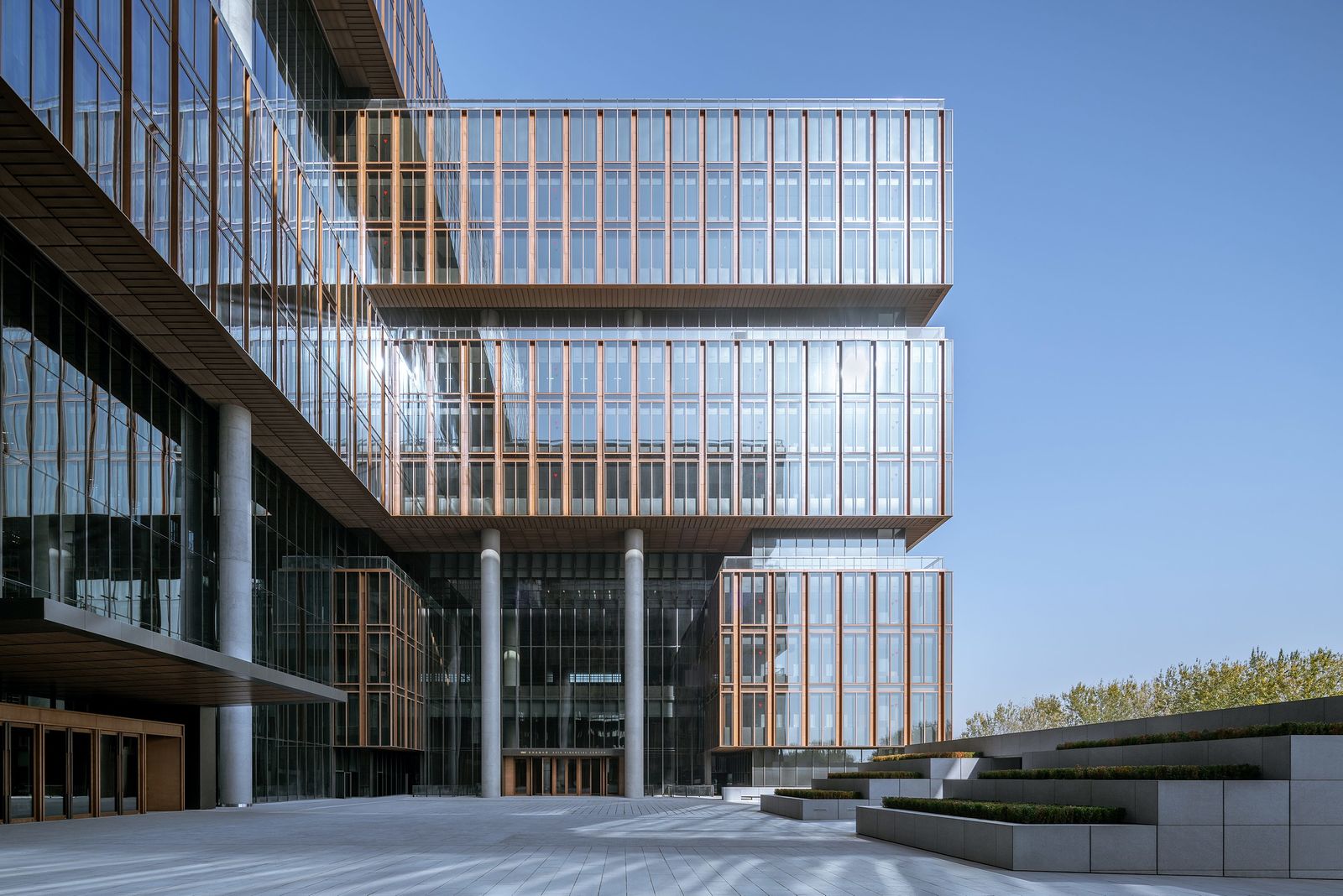 The Asian Infrastructure Investment Bank, AIIB, is the first multilateral development bank with head office in China. The 83-meter-high building forms the end of the north-south axis through Beijing's Olympic Park and is located in the direct vicinity of the National Stadium and the National Convention Center. Conceptually, the building appears as a composition of stacked meanders that, as a courtyard building on a large scale, form a continuum of open spaces and interconnecting views that merge into one another, with a building-high atrium in the center.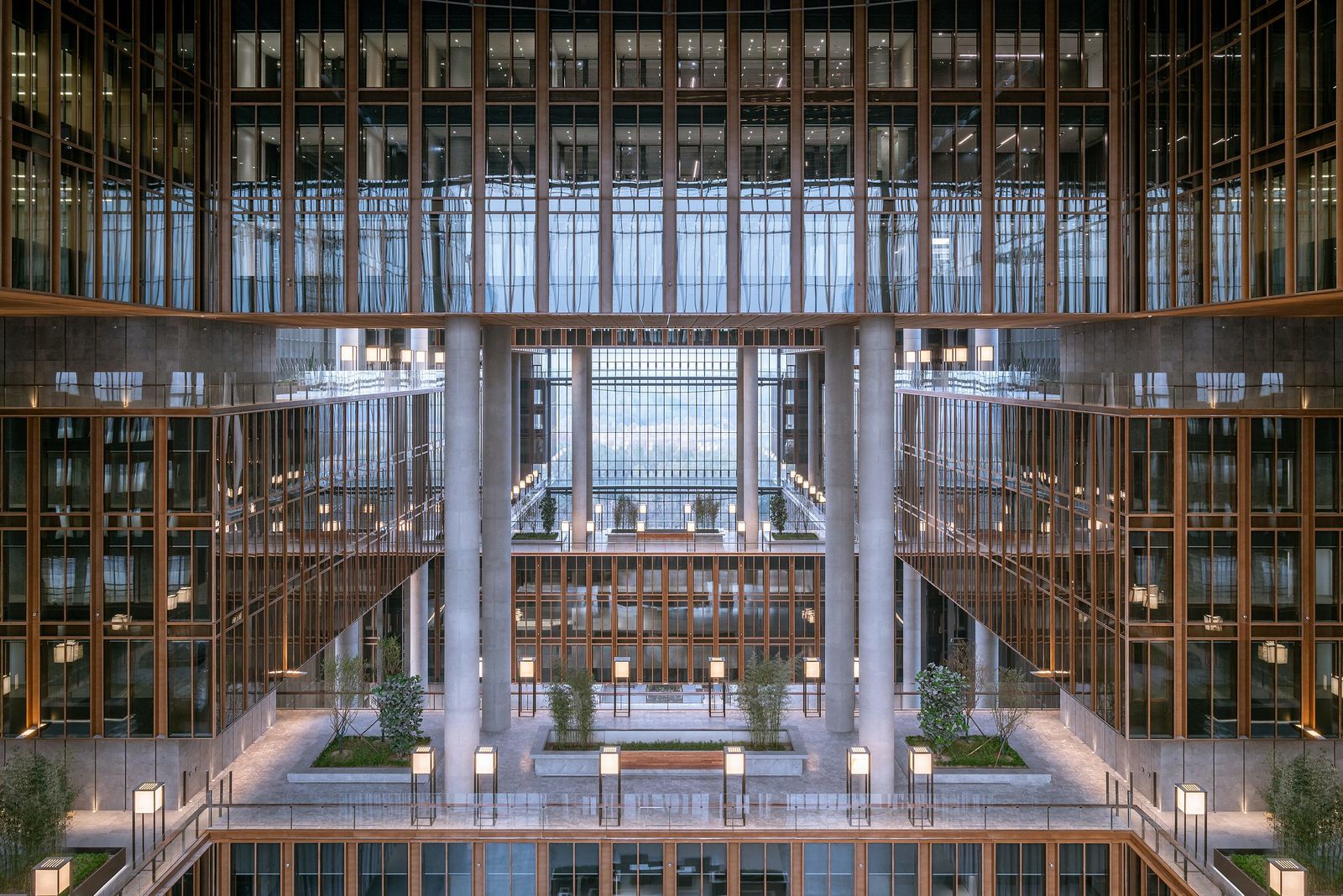 In the short planning and construction period of only four years, the building was also able to achieve maximum standards in ecological terms. It has already received the national 3-star certificate, the highest certification level for ecologically sustainable buildings in China, as well as the LEED Platinum certificate.