May 18, 2021
Hôpital d'Yverdon-les-Bains
gmp and Ferrari Architectes win competition for hospital
The Etablissements Hospitaliers du Nord Vaudois (eHnv) hospital trust is currently planning the merger of two hospitals at its main site in Yverdon-les-Bains. In the two-stage open architects' and engineers' competition for the extension and conversion of the Hôpital d'Yverdon-les-Bains, the design by the architects von Gerkan, Marg and Partners (gmp) and Ferrari Architectes impressed the jury and was awarded 1st prize.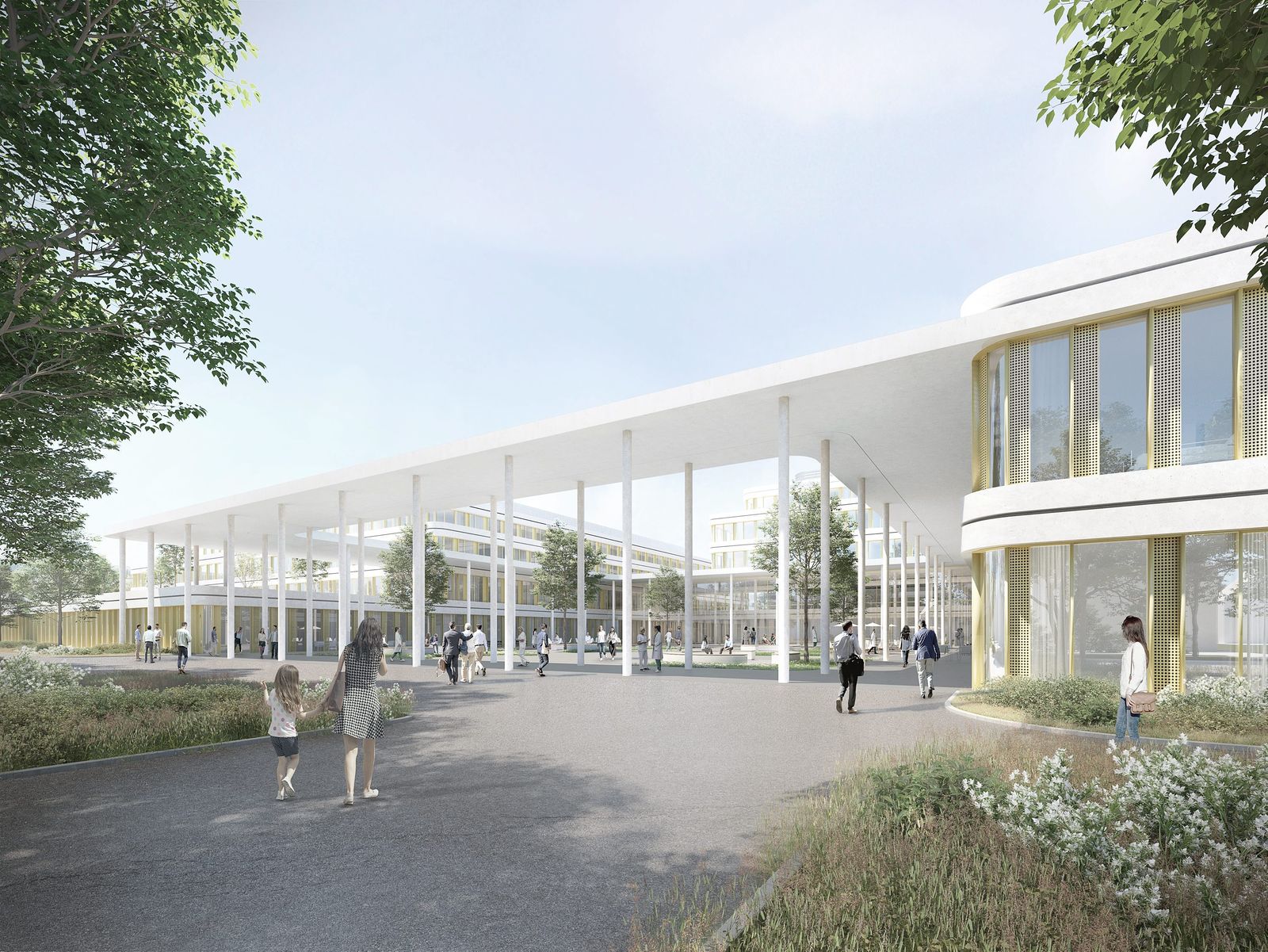 The Hôpital d'Yverdon-les-Bains is located in the town of the same name at the south-western end of Lake Neuchâtel in the Swiss Canton of Vaud. Within the eHnv trust, the hospital, which was built in 1988, is the main site for healthcare provision in the Jura-Nord, Gros-de-Vaud, and Morges districts in the Swiss Canton of Vaud. In order to ensure that the operation of the hospitals would not be impeded during the conversion and new construction, a plan for the spatial and time sequence of the construction work had to be submitted as part of the competition. The concept produced comprises two construction phases: the first phase includes the de-construction of ancillary buildings, the construction of the new building, as well as the move from the old to the new building. The second phase involves the conversion and upwards extension by two stories of the former main building. The building work will double the usable area of the hospital to 28,000 square meters.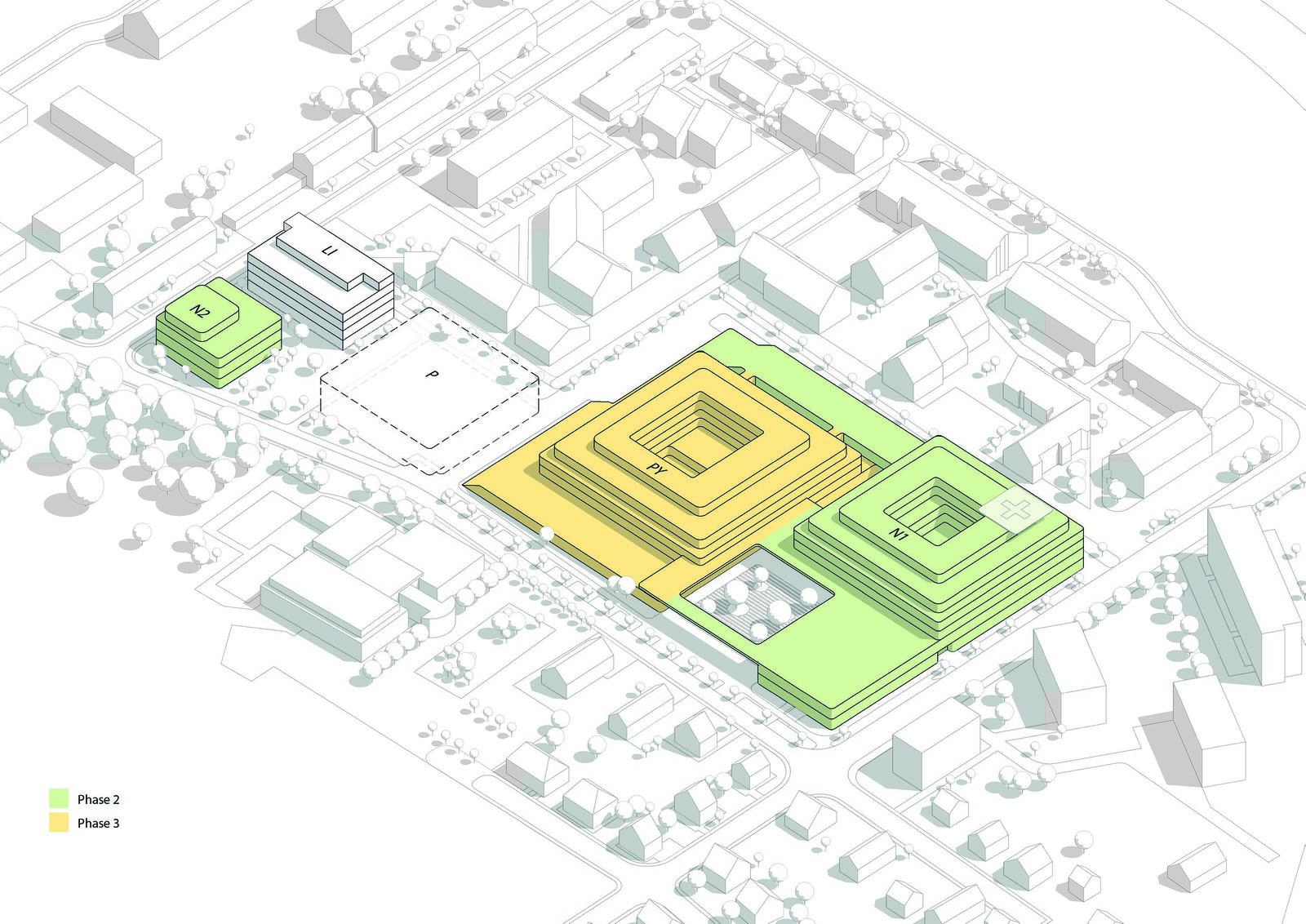 The five-story new building will be sited at the north-western corner of the hospital grounds, featuring an L-shaped footprint offset from the main building. The first two stories of the existing and the new building form a shared plinth, with numerous internal links between the buildings. Owing to the staggered height and offset arrangement of the building volumes, the enlarged hospital facility is an appropriate addition to the town's residential neighborhood with its rather small-scale urban fabric. Access to the Hôpital d'Yverdon-les-Bains will be via Rue de Gasparin. Between the existing and the new buildings, an attractive courtyard with a surrounding colonnade forms the new entrance situation to the hospital.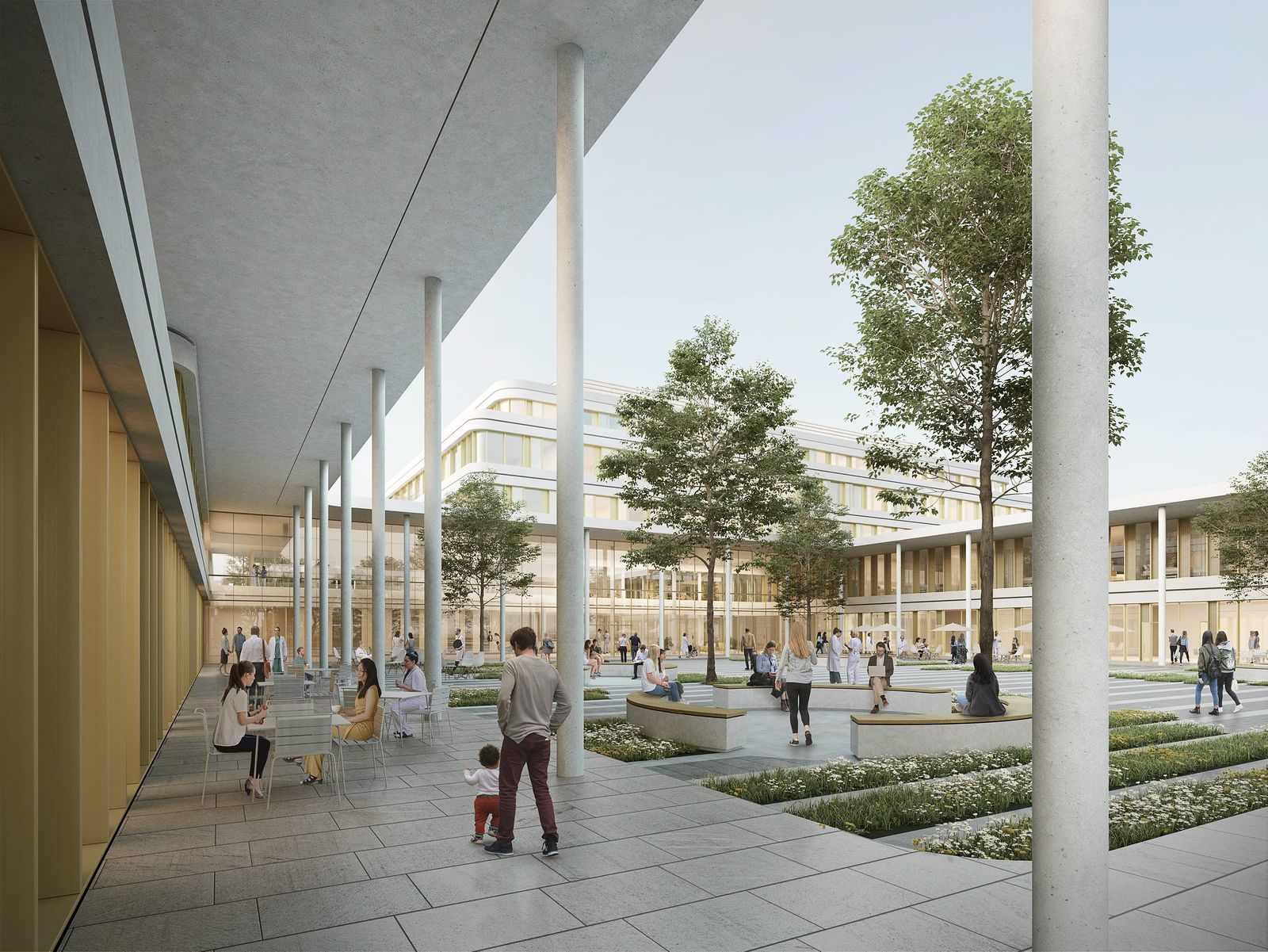 Inside, the features of the courtyard are continued with a two-story foyer. From the entrance hall, all areas in the new building and the converted structure are easy to reach. Departments such as the operating theaters, accident and emergency reception, radiology, and the care wards, will all be located in the new building in accordance with their technical and functional requirements. After the conversion, the former main building will primarily house administrative and logistics functions, as well as outpatient services. Landscaped inner courtyards, roof gardens, and terraces ensure that the Hôpital d'Yverdon-les-Bains will become a place conducive to patient recovery.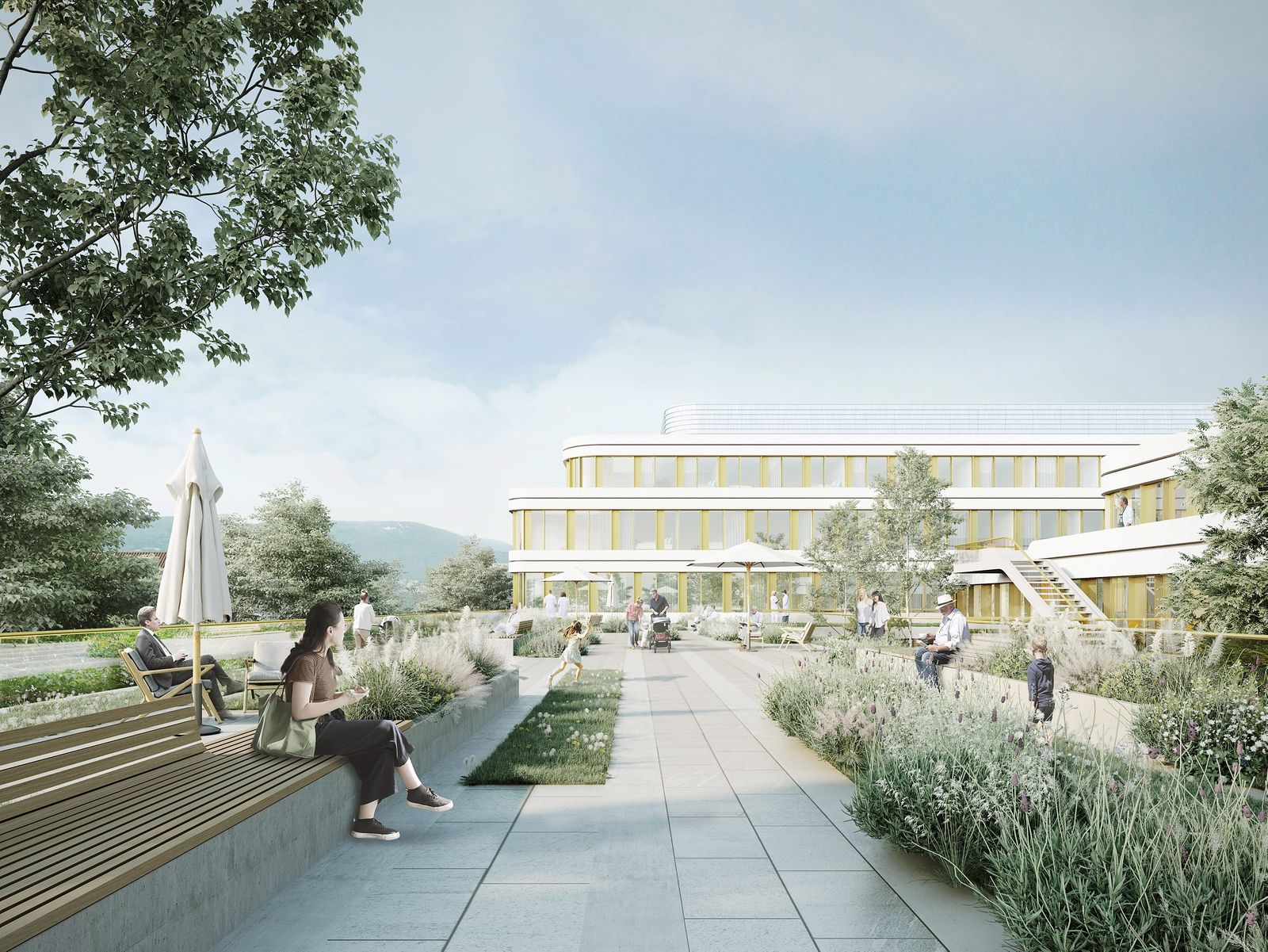 In addition to the hospital complex, the site will include a parking garage with 450 parking spaces, a support building with emergency services and central pharmacy, as well as a day nursery.