Mar. 24, 2021
Guomao Financial Tower
High-rise by gmp adds to Hangzhou's skyline
Guomao Financial Tower in Hangzhou, the metropolis in eastern China, is the home of the new headquarters of Zhejiang International Business Group, which has brought together its six subsidiaries at this location.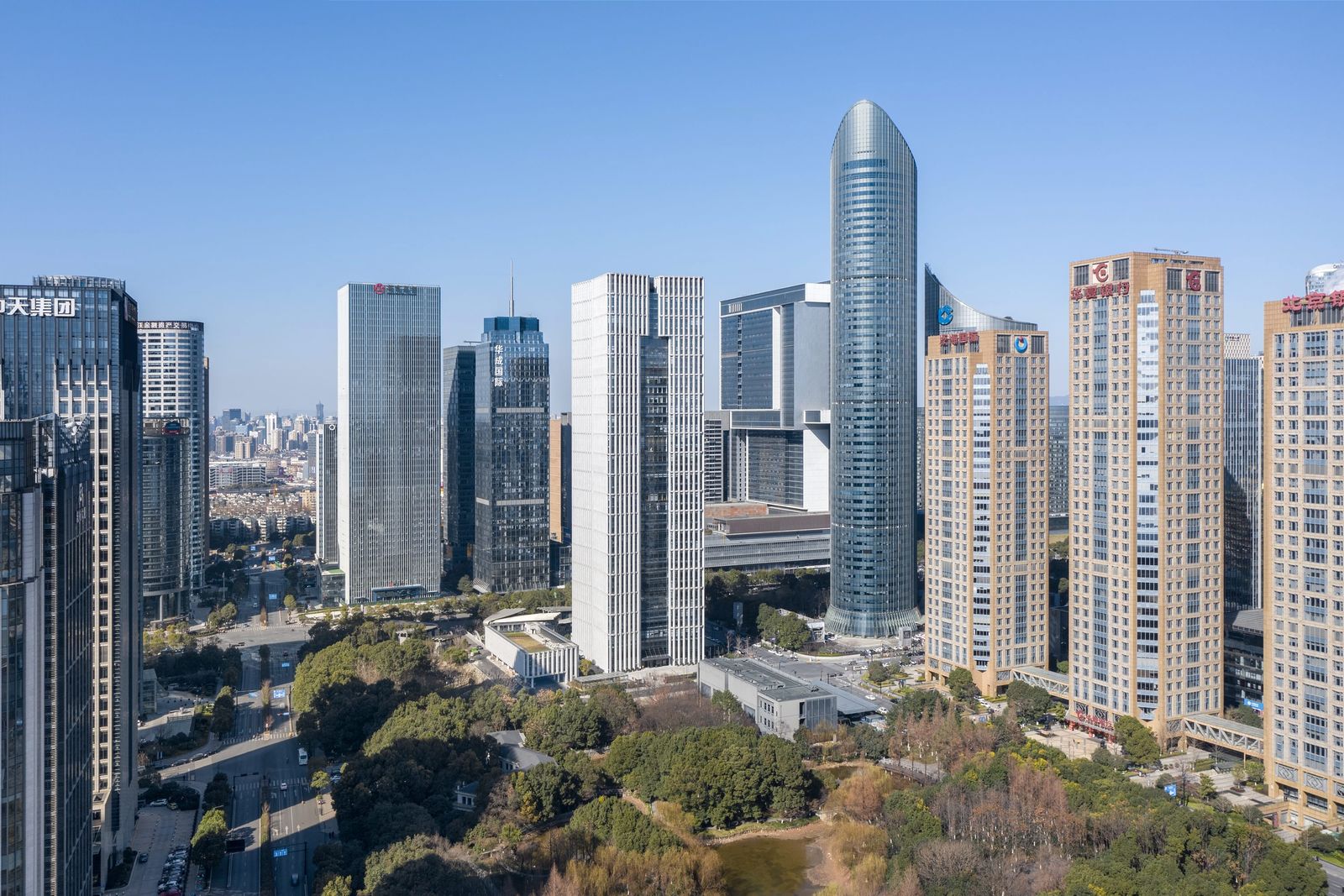 The high-rise office building stands in the district of Qianjiang New Town. In the last ten years, gmp has completed several other buildings in this flourishing part of the city, such as the UDC Twin Towers at Hualian Qianjiang Times Square (2011), the Jinji office and apartment complex (2012) and the Hangzhou D9 banking center (2017). Just a few hundred meters from Guomao Financial Tower, the Qianjiang New City Plot 35 are being constructed, with completion scheduled for the end of this year.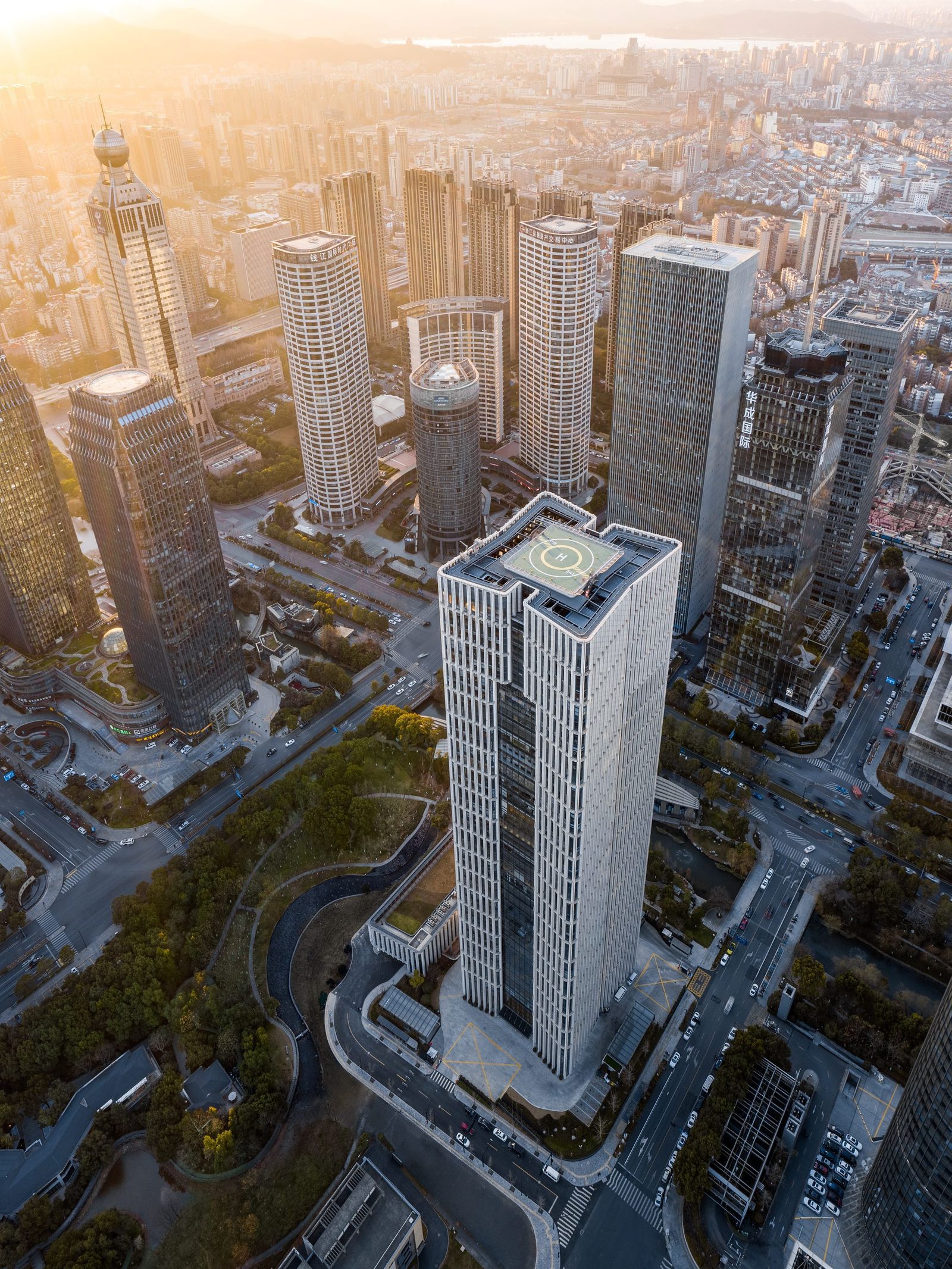 The design of the office tower has primarily been influenced by its position in the urban context: the building plot at Fuchun Road is set back from the River Qiantang; however, owing to the public park in front, it nevertheless forms part of Hangzhou's skyscraper skyline along the river promenade. With its central glazed joint in the southeast facade, the high-rise is open to the park and river. The geometry of the office tower is based on a square floor plan, with the outer lines slightly slanted and the edges rounded. Above ground, the tower comprises 37 floors with offices and two floors with service installations; there are five stories underground. The standard floor layout around the central core is free of columns, thus allowing for a flexible division into office units, from single offices through to open-plan offices. Several atria that can be used as conference and meeting rooms, as well as for customer receptions and internal events, have been placed in the area of the glazed joint.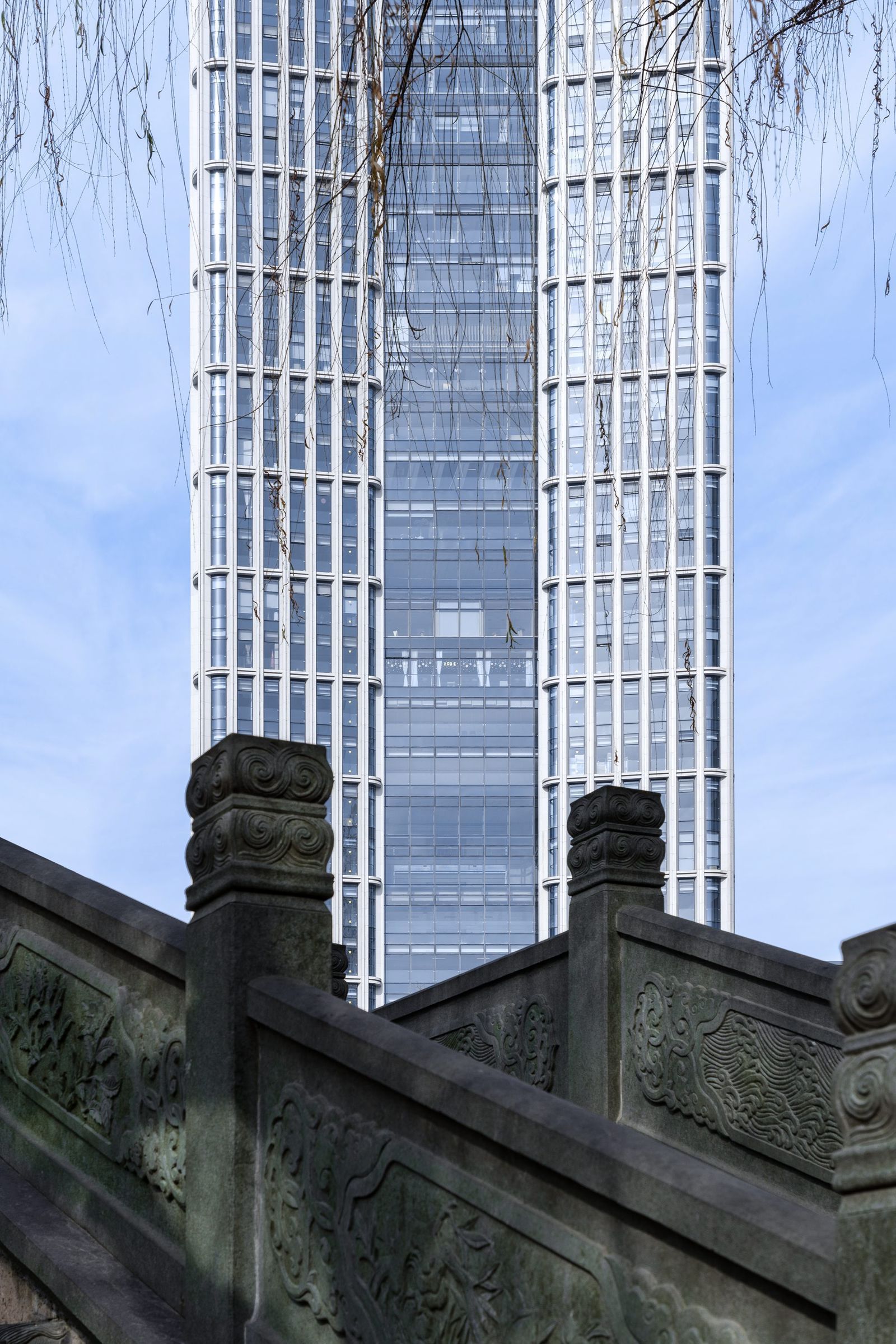 With its facade consisting of vertical lesenes and horizontal ledges in light-colored granite, the design of the 170-meter-high office tower has been pushed to the limit for natural stone facades in high-rise construction, because—owing to the wind load that increases with the height of a building—natural stone is not permitted as a facade material beyond a certain height. Between the lesenes are light strips that illuminate the office tower at the onset of dusk, thereby emphasizing the vertical elements of the facade grid.