Dec. 04, 2020
Urban Living Room project in Huairou Science City
gmp wins competition for the science and technology quarter in Beijing
Huairou Science City is currently being developed in the south-east of the Huairou District of the Chinese capital Beijing. The design by gmp Architects von Gerkan, Marg and Partners for the development of Site B, the Urban Living Room project, was recently awarded 1st prize out of eight submissions by selected international architectural practices.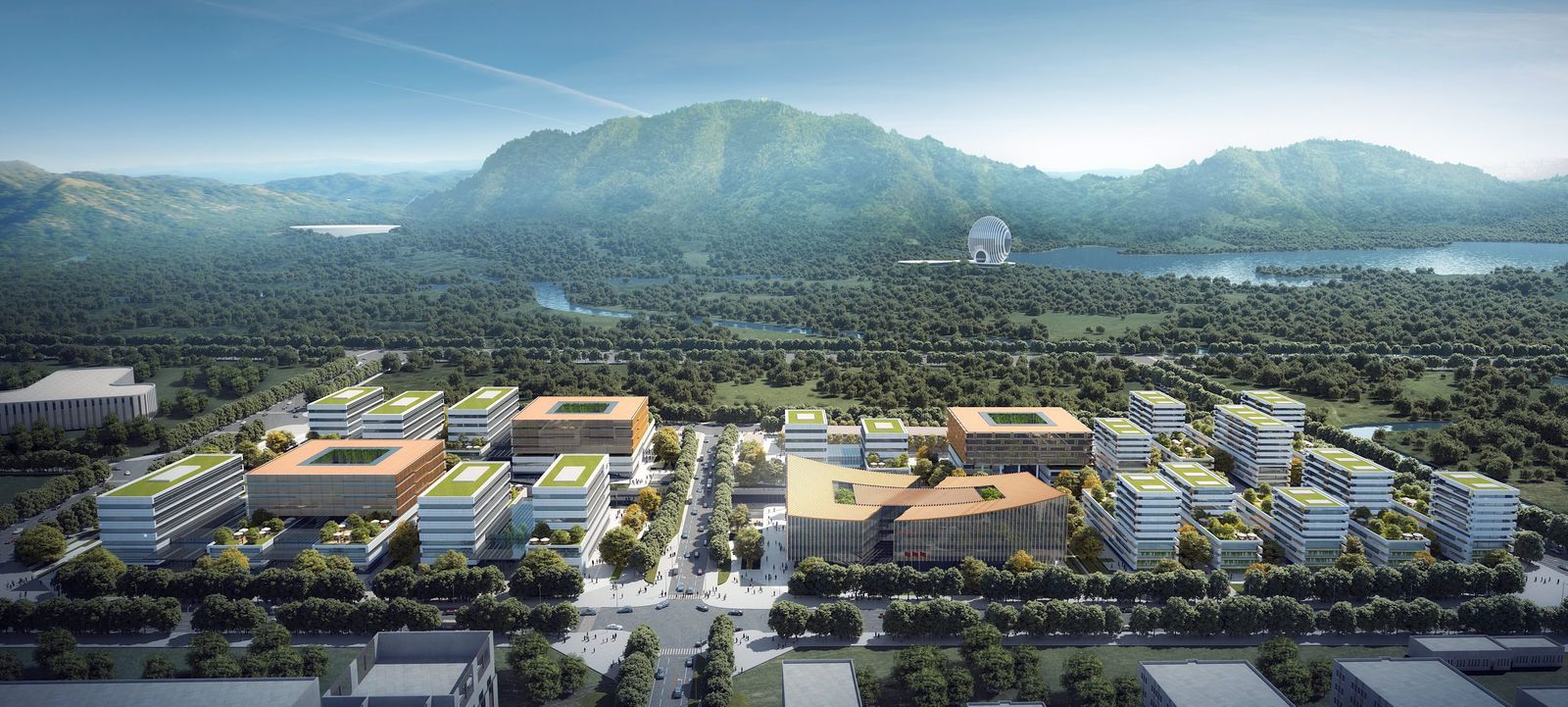 The Urban Living Room project has an international focus and comprises scientific research facilities as well as offices for technology companies. Residential areas and public facilities, including services, restaurants, and retail outlets for local and foreign scientists, are intended to promote discourse as well as the cross-fertilization of research and technology.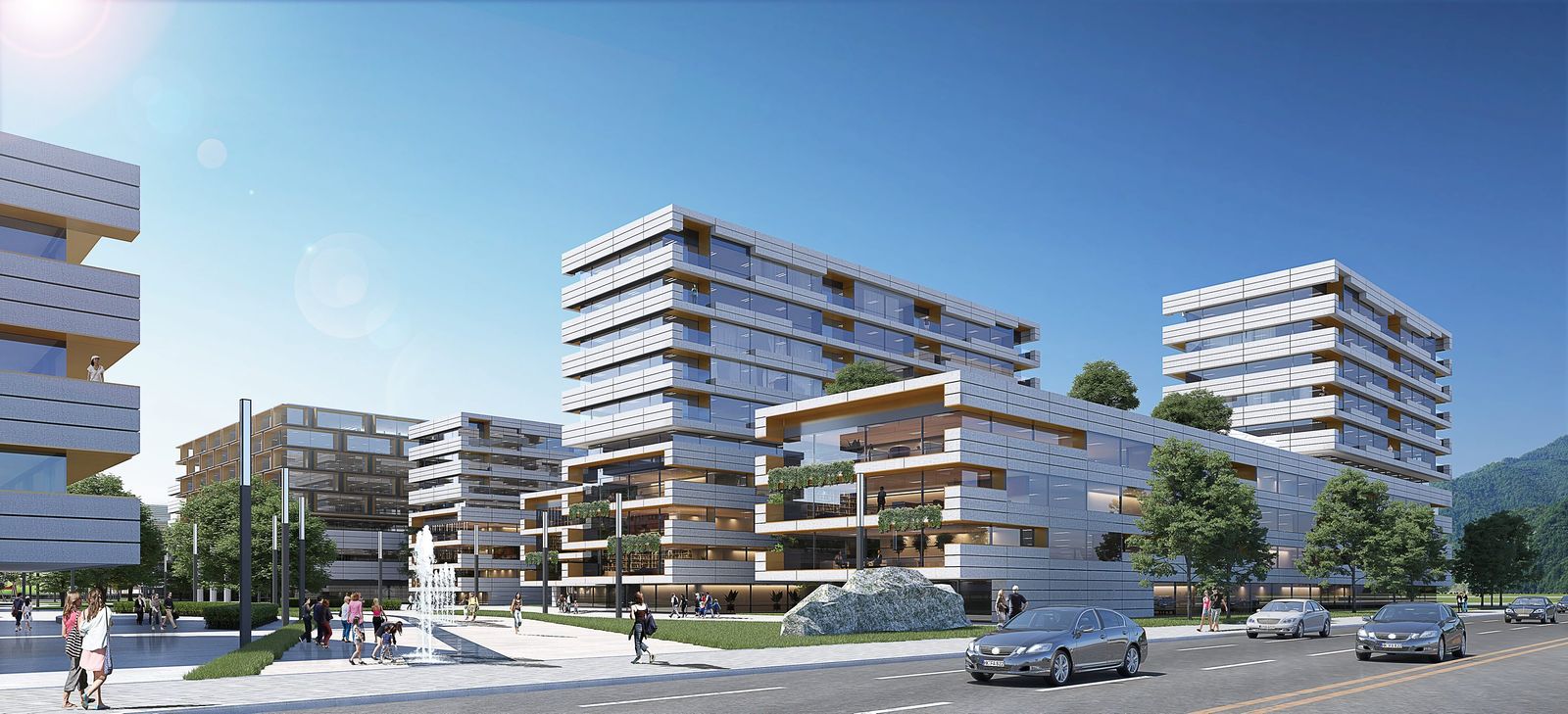 The development site is located right in the center of the new science city and comprises two plots bisected by a main road. The different functions have been aligned along a curved green axis running north to south which, as public space, connects all the facilities. The residential areas are sited to the north, the office complexes on the southern site, and the extensive science and research facilities are placed centrally. By gradually lowering the green axis, the bisecting road is naturally undercut so that the area forms a seamless whole and pedestrians can reach all areas on foot.