Feb. 01, 2021
In the flow of the landscape
gmp wins competition for the Yellow River National Museum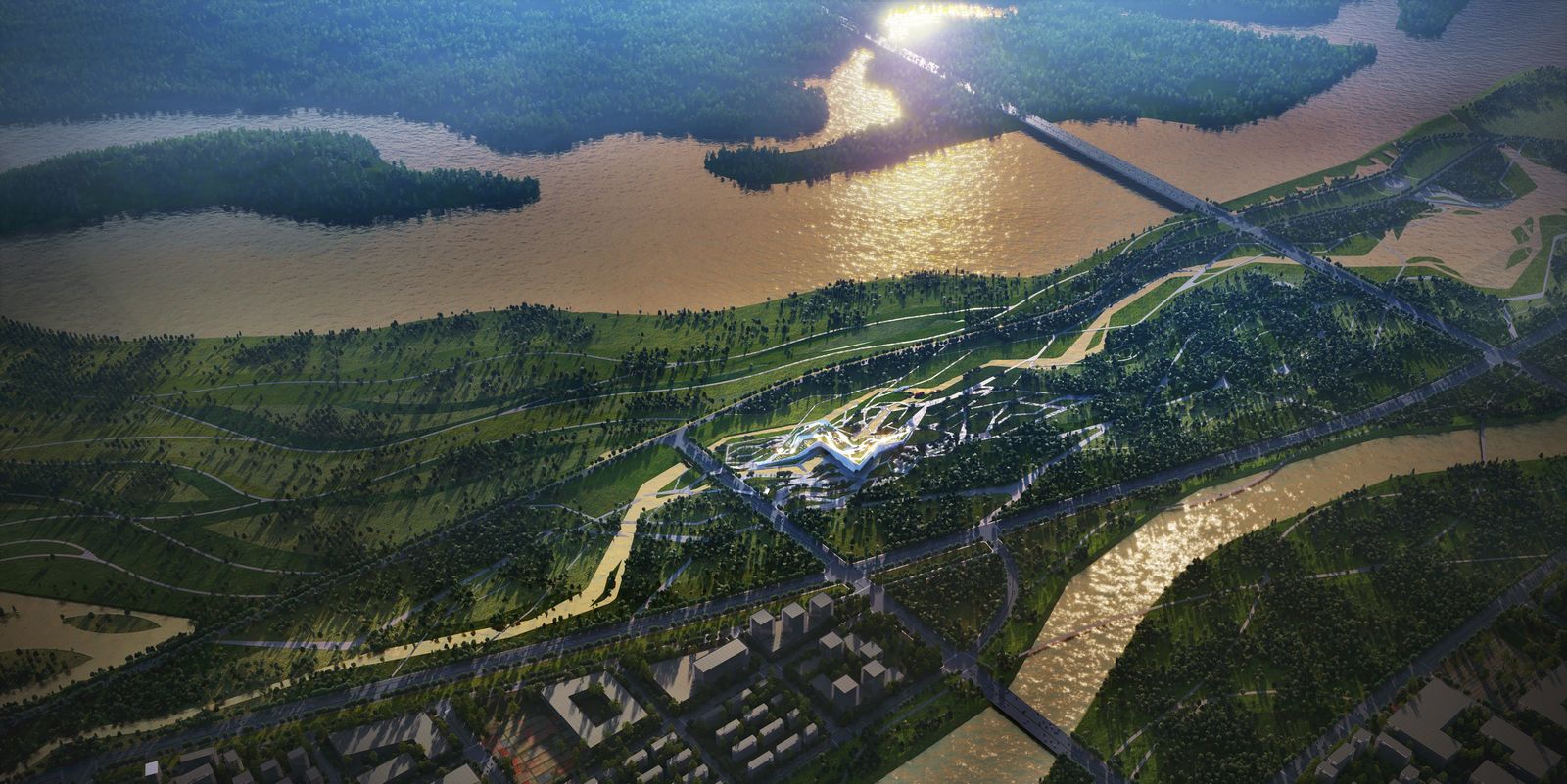 The Yellow River is considered the cradle of the Chinese nation. In addition to the historic importance of the about 5,000 kilometer-long river for the cultural development of China, the future Yellow River National Museum in Zhengzhou will also focus on its ecological aspects. The design by architects von Gerkan, Marg and Partners (gmp) for the new museum reflects the meandering river landscape and forms a bridge between nature and civilization, both in terms of urban design and content. Following the China Maritime Museum, built in 2009, the National History Museum, completed in Beijing in 2011, and the National Arts and Crafts Museum, the opening of which has been scheduled for 2021, gmp is now designing the Yellow River National Museum, another museum of national standing in China.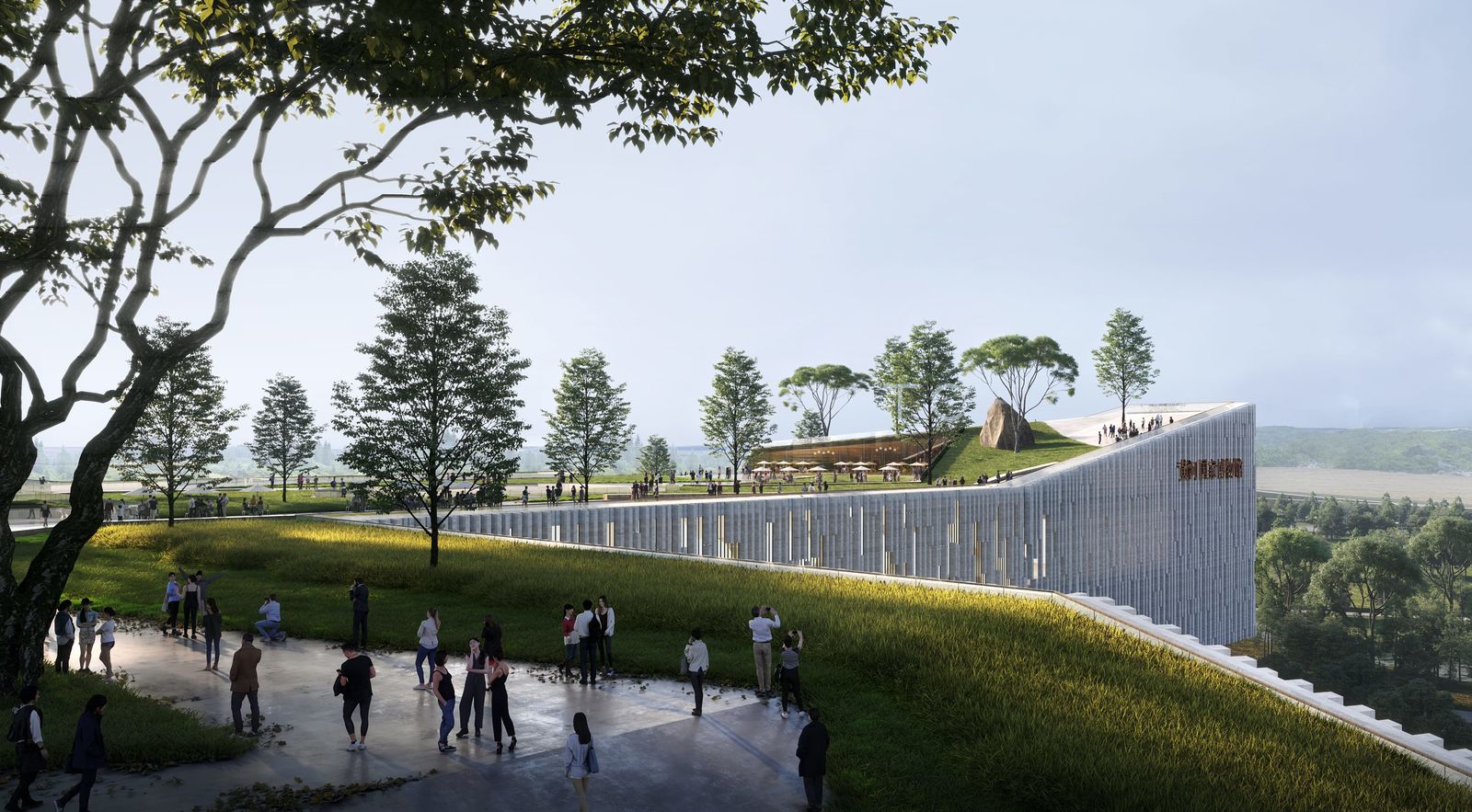 The museum will form the main attraction of the Yellow River National Cultural Park to the north of Zhengzhou. It rises from the hilly landscape at the banks of the river and, with its streamlined shapes, becomes an integral part of it. Rising and falling gently, the polygonal building crosses a watercourse in the park. The green roof landscape, which has been designed as a continuation of the park, guides visitors to exceptional views across the Yellow River to the north and the city of Zhengzhou to the south. The contrasting, rather solid-appearing facades of the museum represent protection against the power of the mighty river.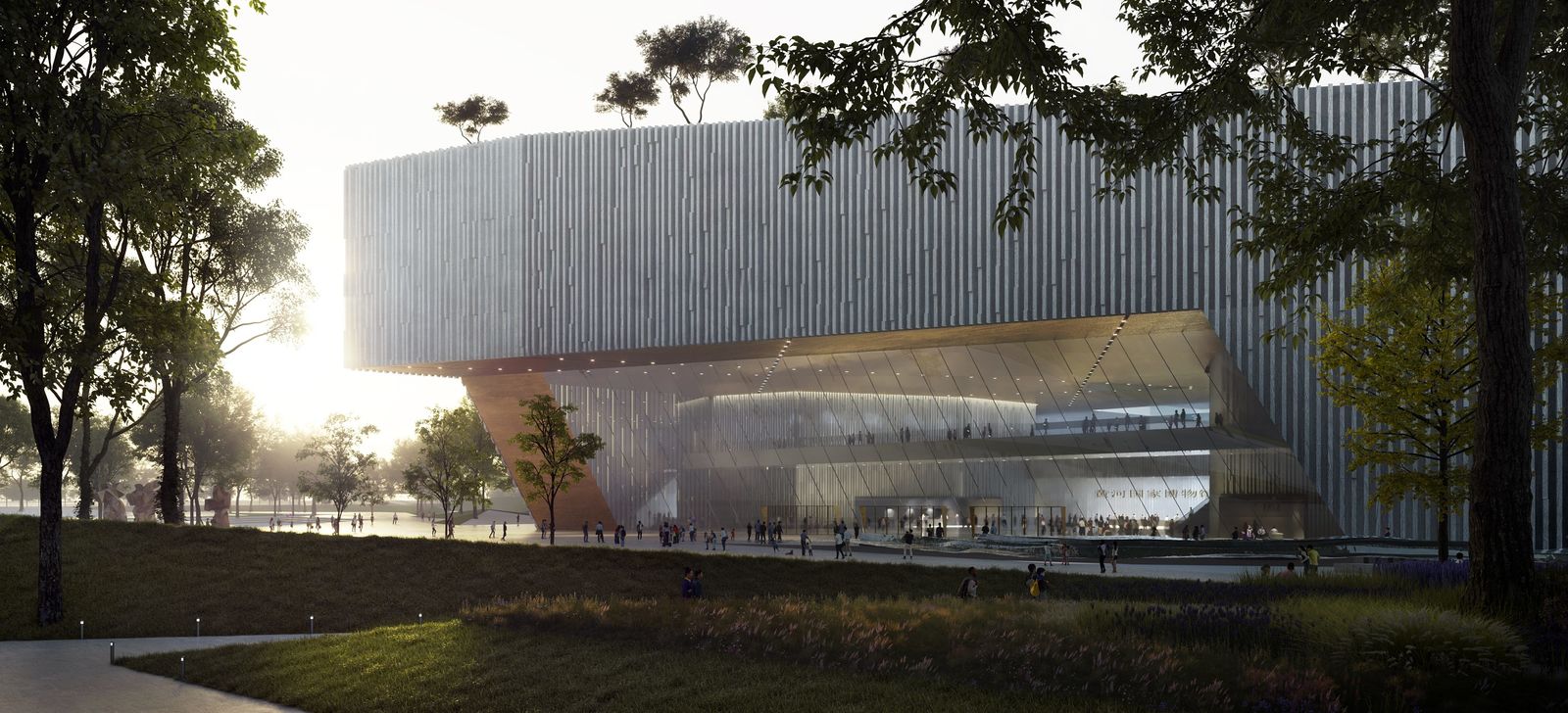 The materials and the theme of the exterior continue on the inside. The entrance to the main hall is located beneath the raised portion of the building at the watercourse. Curved walls that create an image of rounded river stones and ceilings reflecting a pale yellow guide visitors through the museum. Functionally, the museum is divided into the exhibition areas in the northern wing and the area for the museum educational service, the archive, library, and service functions in the southern wing. The four exhibition halls, with a total area of 40,000 m², provide space for exhibitions on the history and ecology of the Yellow River, as well as changing exhibitions and themed areas.