Sep. 10, 2020
Modern working in the historic city center – Kontorhaus in the center of Hamburg completed
At a top address in Hamburg's historic center, in Großer Burstah, the former and now revitalized shopping mile, gmp Architects von Gerkan, Marg and Partners have completed a Kontorhaus. It closes a gap in the buildings lining the street and defines the Burstah Ensemble, the adjacent urban space that is in the process of being created.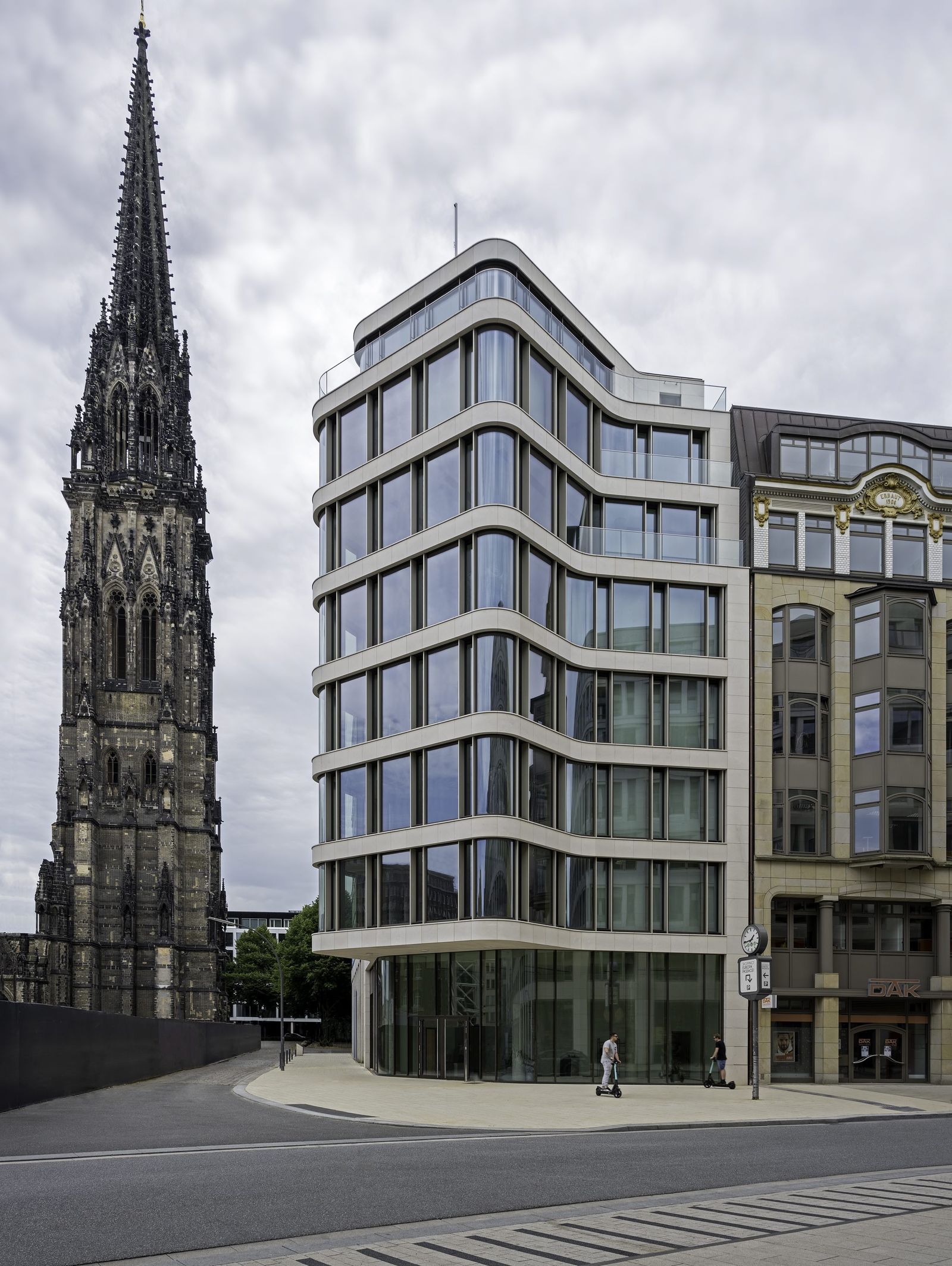 The new building marks the end of an axis that can be seen from the Town Hall. With a large projecting bay extending over three stories, the facade has a distinctive look and gives the Kontorhaus a face that can be seen from afar. At the same time, the building is in keeping with the existing street style, replicating the material and the lines of the neighboring buildings with its bands of light-colored calcium silicate stone. Light-colored natural stone is also the predominant material in the streets around Rathausmarkt. The natural stone surfaces of the new building alternate with nearly story-high fenestration bands that are broken up at regular intervals by slender vertical ventilation casements. Above the first floor with its central reception there are six standard floors and a recessed attic floor topping off the building. The standard floors, with an area of about 3.20 x 10.00 meters, project above the first floor and, with a curved expressive shape, create a succinct focal point in the facade. With its curved feature, the new Kontorhaus attracts passers-by and traffic coming from Rathausmarkt into Großer Burstah street.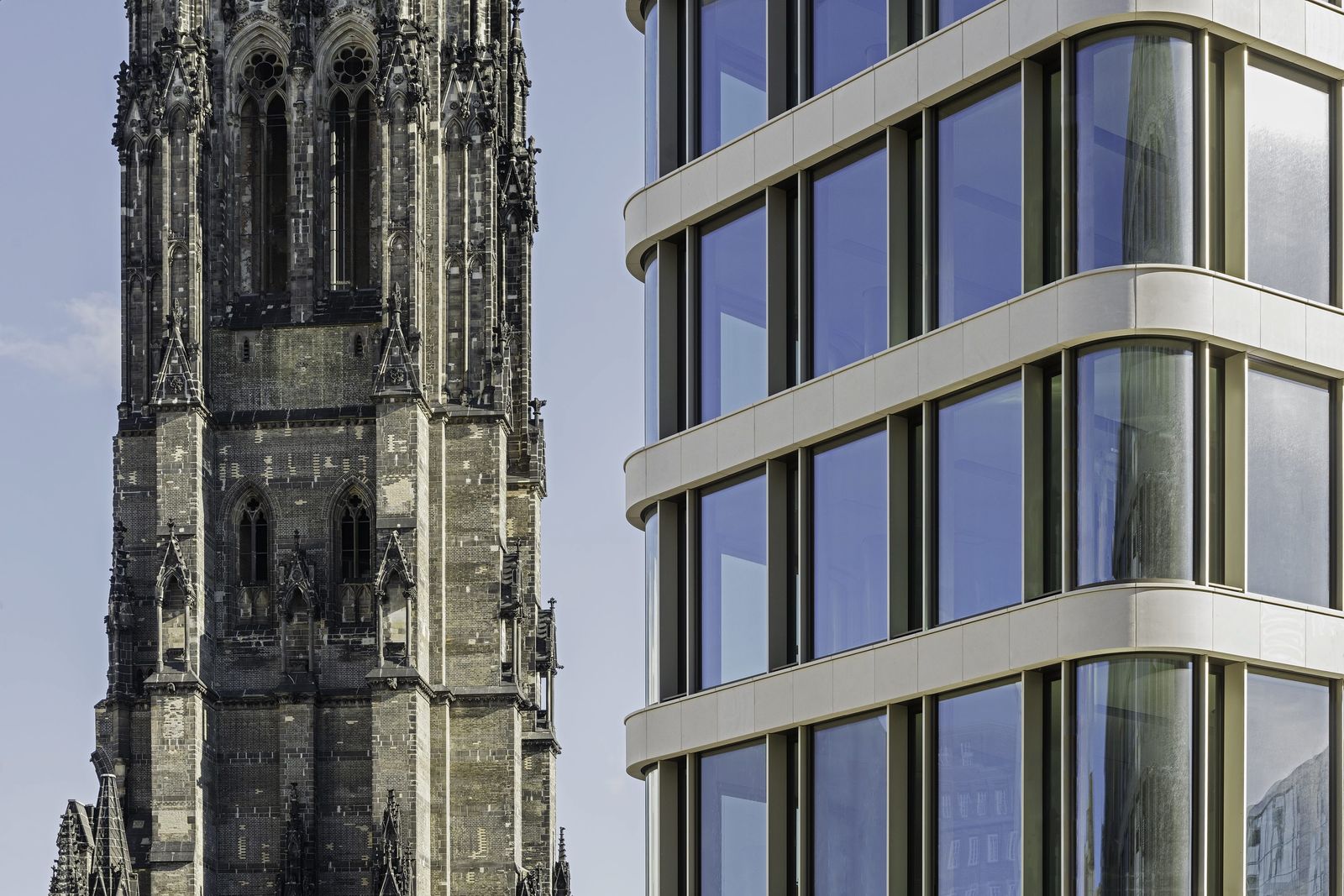 Highlights of the building are the prestigious foyer with its exclusive special plaster surfaces, and the recessed attic floor on the eighth floor, which affords a panoramic view across Hamburg's historic city center and is ideal for high-profile meetings and receptions. With a footprint area of 225 square meters, the new building reestablishes the original smaller scale of the quarter at Großer Burstah. The unique opportunity to construct a new building within the medieval core of Hamburg was more important to the clients than aiming for maximum profitability; today the usable floor area amounts to only about a third of the total, with the rest of the area taken up by circulation and ancillary functions. Before construction started, archeological digs on the site revealed 1000-year-old timber logs. These are currently being analyzed and tested by the Hamburg Archeological Museum to determine whether the history of Hamburg's original center has to be rewritten.