Aug. 25, 2020
International Scientific Innovation Center in Hangzhou – gmp wins competition for the new Zhejiang University campus
One of the oldest universities of the People's Republic of China, Zhejiang University in Hangzhou, is creating a new science campus. gmp Architects von Gerkan, Marg and Partners have been successful in winning the recent international competition for the International Scientific Innovation Center in the Xiaoshan District, on the southern bank of the Qiantang River.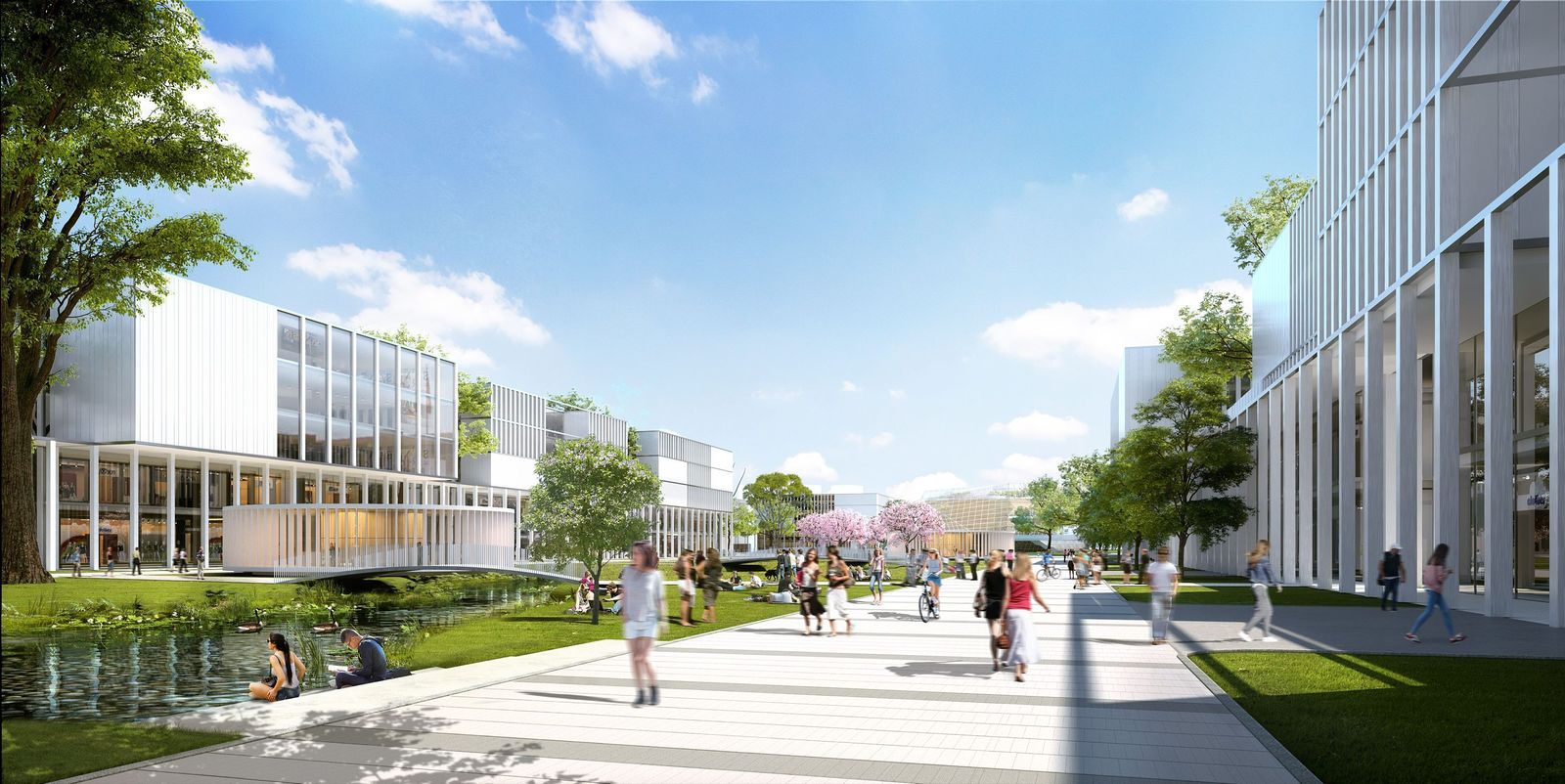 The site extends across three triangular plots that are separated by wide roads. A plaza with three crystal-shaped buildings forms the center of the new university site. The plots are linked via landscaped pedestrian bridges that cross the roads, thereby forming a coherent campus. In addition to the large plaza, each area will have its own individual park as a green center. Taking the natural wetlands surrounding the site as a reference, water plays a key role in the central plaza as well as the three parks. A circular water course, fed by the Qiantang River, widens out into a large basin at the plaza and flows through the three sections, thereby connecting them.
Similar to the existing campus of Zhejiang University in Hangzhou, the geometric arrangement within the plots is based on a classical central green axis along which the university buildings are placed and from where they are accessed. Covered walkways flank the green corridor and serve as informal meeting points and leisure areas for the students. Buildings with special functions, such as auditoria, mark the beginning and end. The crystal-shaped buildings at the plaza and at the top ends of the three parks feature prism-like faceted glass facades through which people can catch a glimpse of university life. The other buildings vary in height and are less conspicuous in their design. Large landscaped atria within the building volumes create a relaxed atmosphere.
In addition to the university buildings there will be infrastructure with halls of residence, shops, restaurants, and an office campus for young start-up companies. The buildings along the parks are up to 30 meters high, whereas in the second row they reach 45 meters. The buildings are kept at a lower height so as not to diminish the effect of the National Water Museum located in the immediate neighborhood. The three campus sites form separate construction phases that will be completed one after the other and will function as standalone facilities. The first construction phase, on the plot to the east, will include the most important buildings for research and teaching, as well as the central refectory and the Academic Exchange and Service Center.