Aug. 13, 2020
gmp wins 1st prize in the competition for Nanjing Financial City III
With the Nanjing Financial City III (NFC III) project, another section of the Hexi New Town urban expansion area of Nanjing, the eastern Chinese metropolis, will be completed. Architects von Gerkan Marg and Partners (gmp) have been successful in Nanjing for a number of years. In 2011, they were able to win 1st prize with a complex of ten high-rise buildings submitted for the NFC I competition; in 2016, they won the NFC II urban design competition with an ensemble of five tower blocks of between 157 and 415 meters high on a site only a few hundred meters distant. In the current competition for the development site at the eastern end of Hexi Avenue, the design by gmp impressed, on the one hand, by responding to the existing urban surroundings and, on the other hand, by offering solutions for a future-oriented urban development.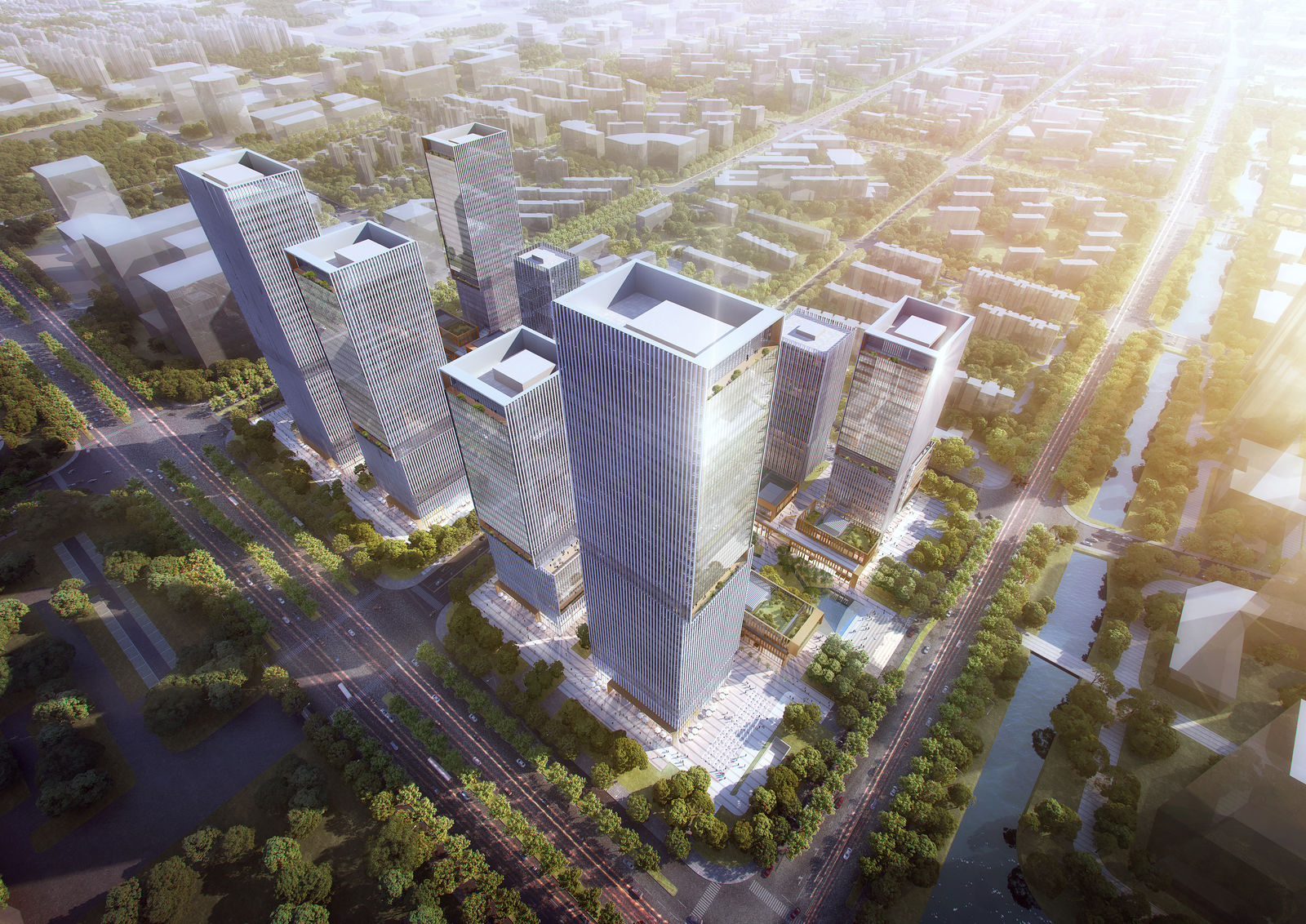 The concept of a "city within a city", which had already been the guiding principle for the two previous projects, was again rigorously applied. The masterplan combines freestanding office and apartment blocks on two sites separated by a road. Office high-rises with heights of between 130 and 200 meters in strict linear formation along the main traffic arteries create a U-shaped group that encloses the two sites and forms a quiet inner zone that is largely free of traffic and defined by a green axis. The green axis is lined by small-scale commercial buildings that form a conspicuous contrast to the office towers.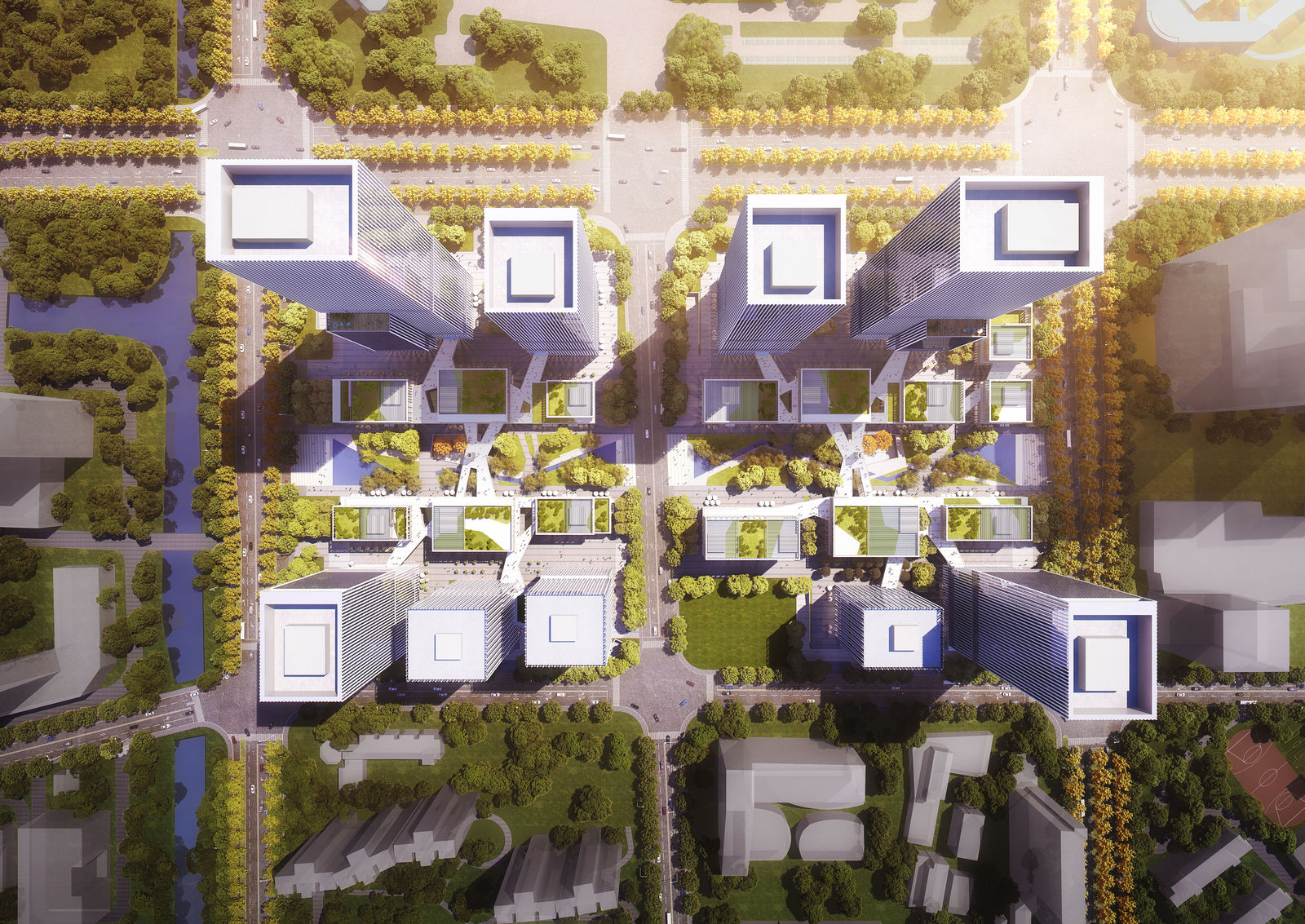 At the two main traffic intersections the formation changes in order to closely link the design to the urban neighborhood. Using so-called "city windows"―cantilevers that vary from tower to tower―the buildings open up towards each other or enter into a dialog with the city. On the third level, the towers and commercial buildings are linked via skywalks. Landscaped sunken courtyards, terraces, and roof gardens extend the landscape on several levels.