Apr. 04, 2023
Headquarters as showcase
gmp wins competition for CSCEC offices
The construction company China State Construction Engineering Corporation (CSCEC) is the world's largest general contractor. With its new headquarters in Guangzhou, the corporation wants to build a sustainable and innovative high-rise building that exemplifies its engineering knowhow. Having won the competition in 2022, the architects von Gerkan, Marg and Partners (gmp) were commissioned to carry out the project.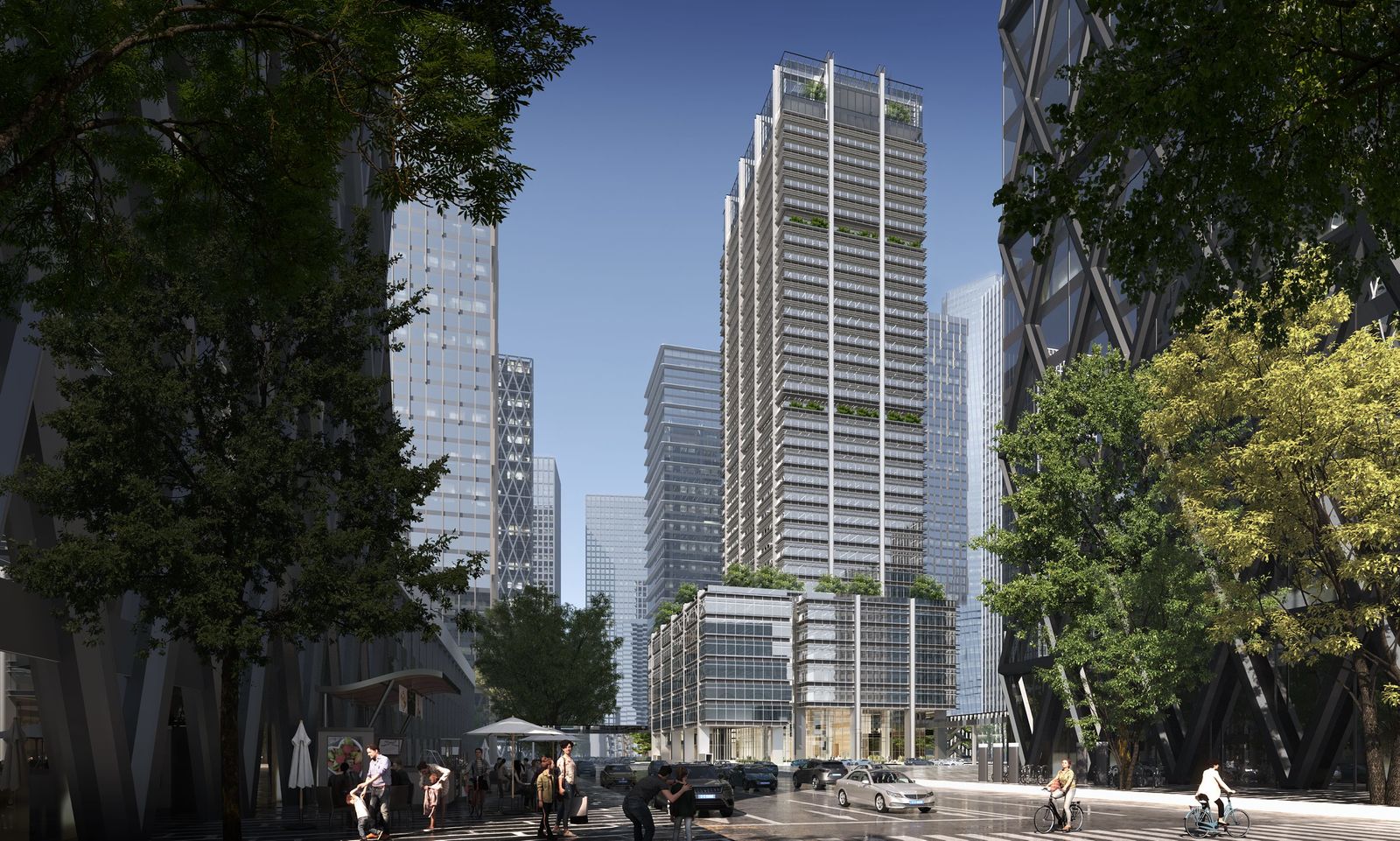 The new HQ building is going up in Guangzhou International Financial City. The urban masterplan for that location stipulates urban blocks with podiums and towers of various heights that form a recognizable skyline. These parameters largely determined the geometry of the building.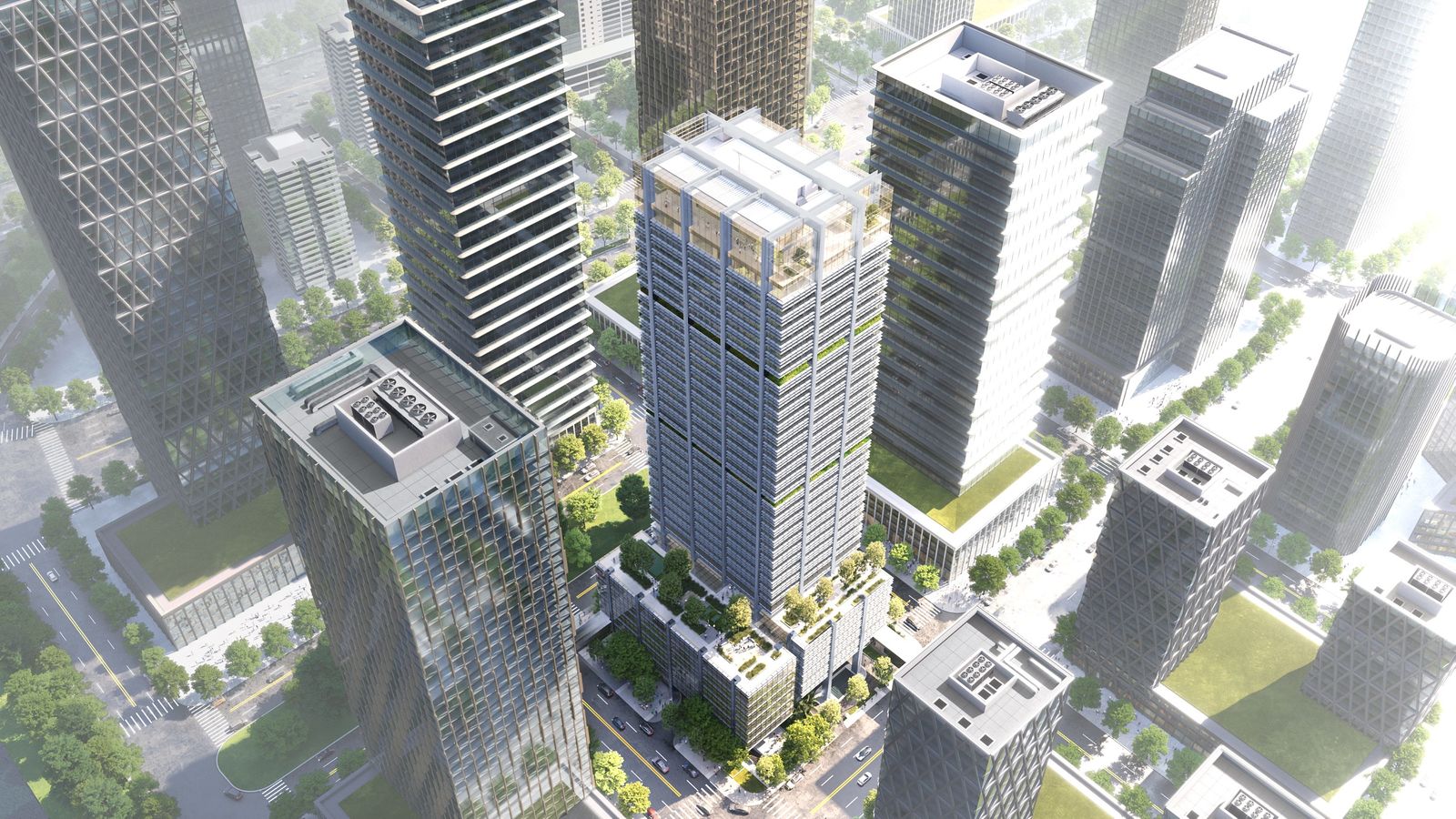 Following a comprehensive analysis of the surrounding environment and climate, gmp developed a design based on an economic construction and less complex services installations. The appearance of the building is determined by the few columns of the external structural support system and the photovoltaic panels, which also provide shade. Both the structural system and the facade have been designed with the aim of relying as much as possible on prefabricated parts that can be assembled on site. This saves time, money, and emissions during construction.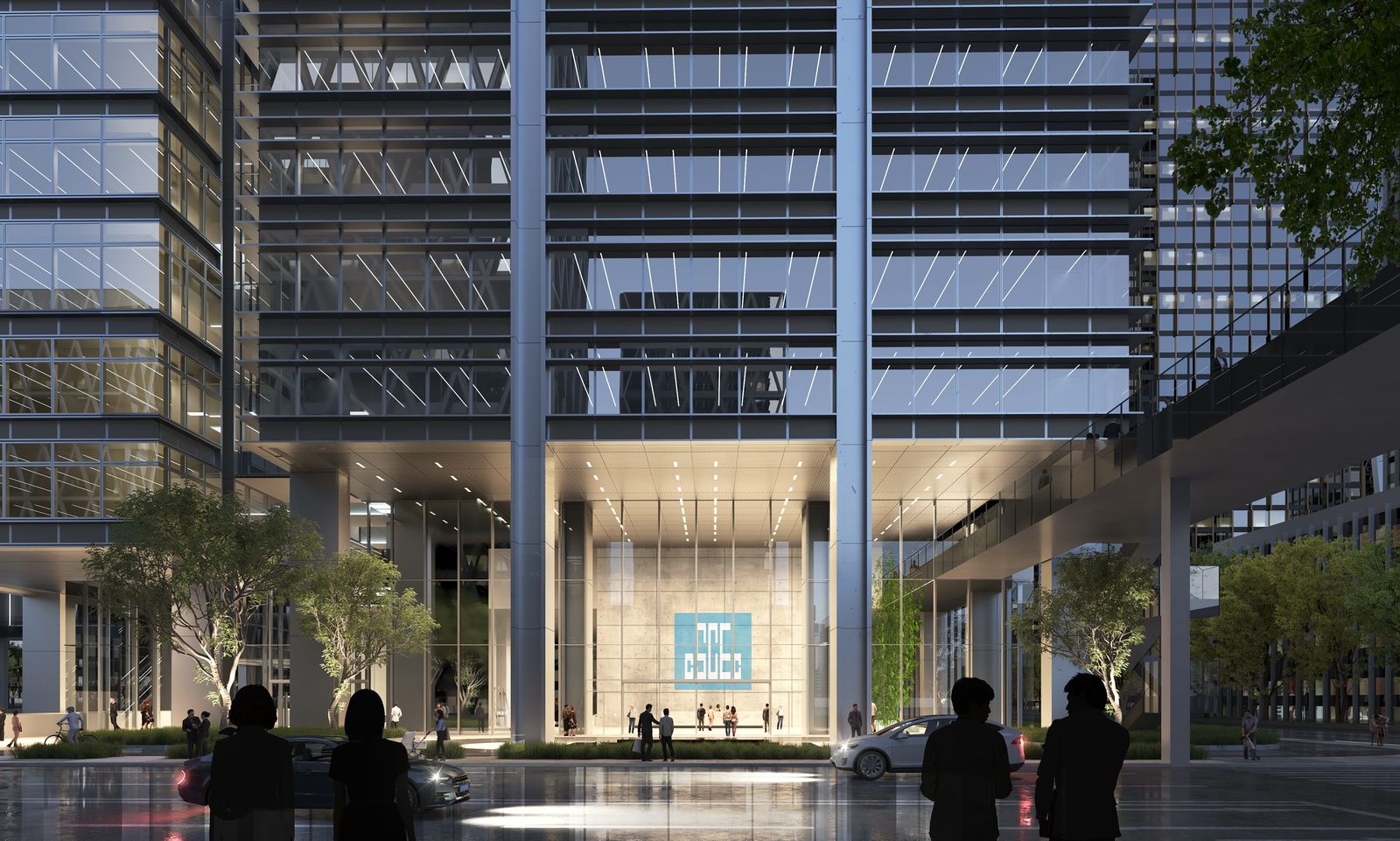 At street level, extended public space is created around the building. Colonnades provide shade and protection from the rain. Replicating the principle of traditional "cold lanes", an open joint between the podium and the tower acts as a vertical, naturally ventilated space. The second floor houses facilities requiring public access, such as shops, eateries, and a small museum.
In order to create a maximum of column-free, flexibly usable space for offices and modern working environments, and for communication structures, the services installations are located at the core of the building. The top floor with its large expanse of glass holds the corporation's reception and exhibition areas, offering views across Guangzhou and the many buildings constructed by the company.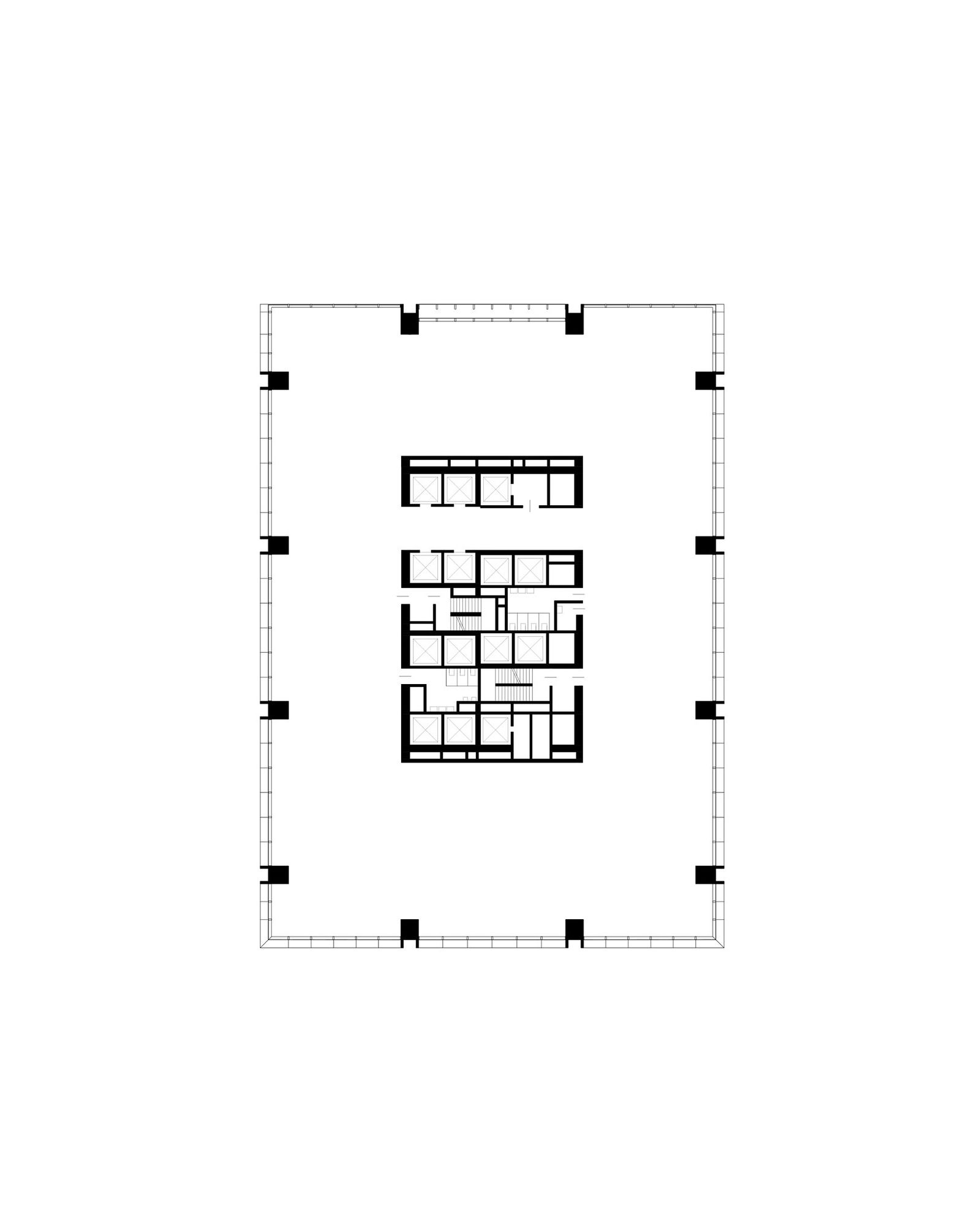 The building's services installations will ensure that its energy consumption is significantly lower than that of a comparable modern building. The PV modules in the facade, which total over 6,000 m2, produce sufficient energy to supply enough electricity for 105,000 m2 of offices for a year. With the use of solar chimneys it is possible to provide natural ventilation to most parts of the building, which also reduces energy consumption. In addition, all service processes are monitored and optimized during the first year of operation.