Feb. 17, 2022
Lingang Avenue Station City, Shanghai
gmp wins urban design competition
In the international architectural competition for Lingang Avenue Station City, the design by gmp von Gerkan, Marg and Partners Architects impressed the jury. The masterplan with an urban development concept for the transportation hub and the surrounding neighborhood by gmp and WES LandschaftsArchitektur prevailed against competition entries from such well-known practices as TFP Farrells + SBA, Aedas + DC Alliance, and Nikken Sekkei.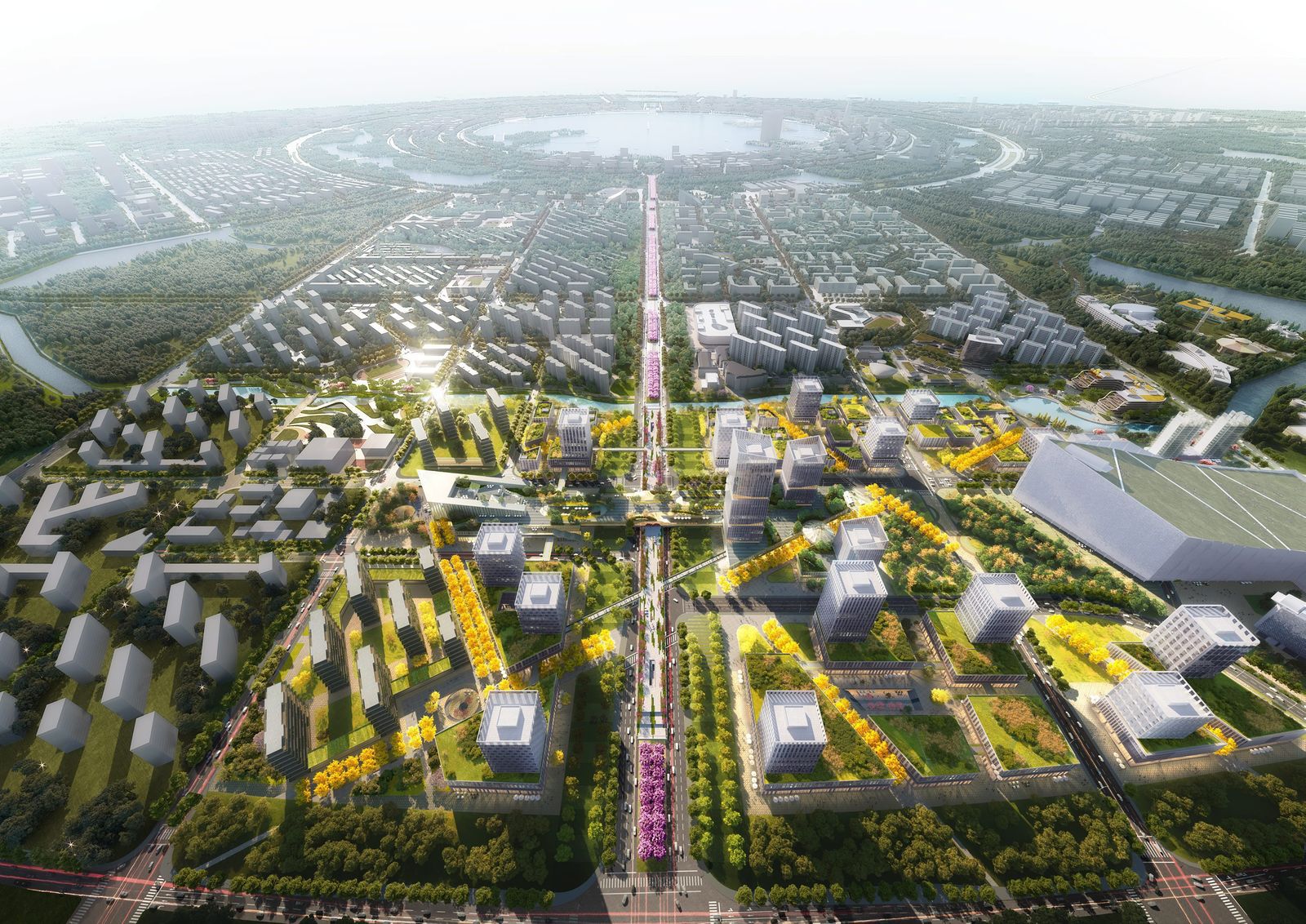 Whereas twenty years ago the planning of Lingang City primarily focused on the accommodation of various maritime service companies in the area of the newly founded Yangshan deep-sea port, the urban design focus of recent years has expanded to include more and more offices and headquarters of commercial and financial corporations in Lingang. In addition, the location attracts IT and high-tech companies, which means that – increasingly – an attractive working environment is required for a highly qualified and mobile workforce, people who also appreciate high-quality leisure facilities. This has led to Lingang becoming a popular excursion destination for Shanghai's inhabitants at weekends.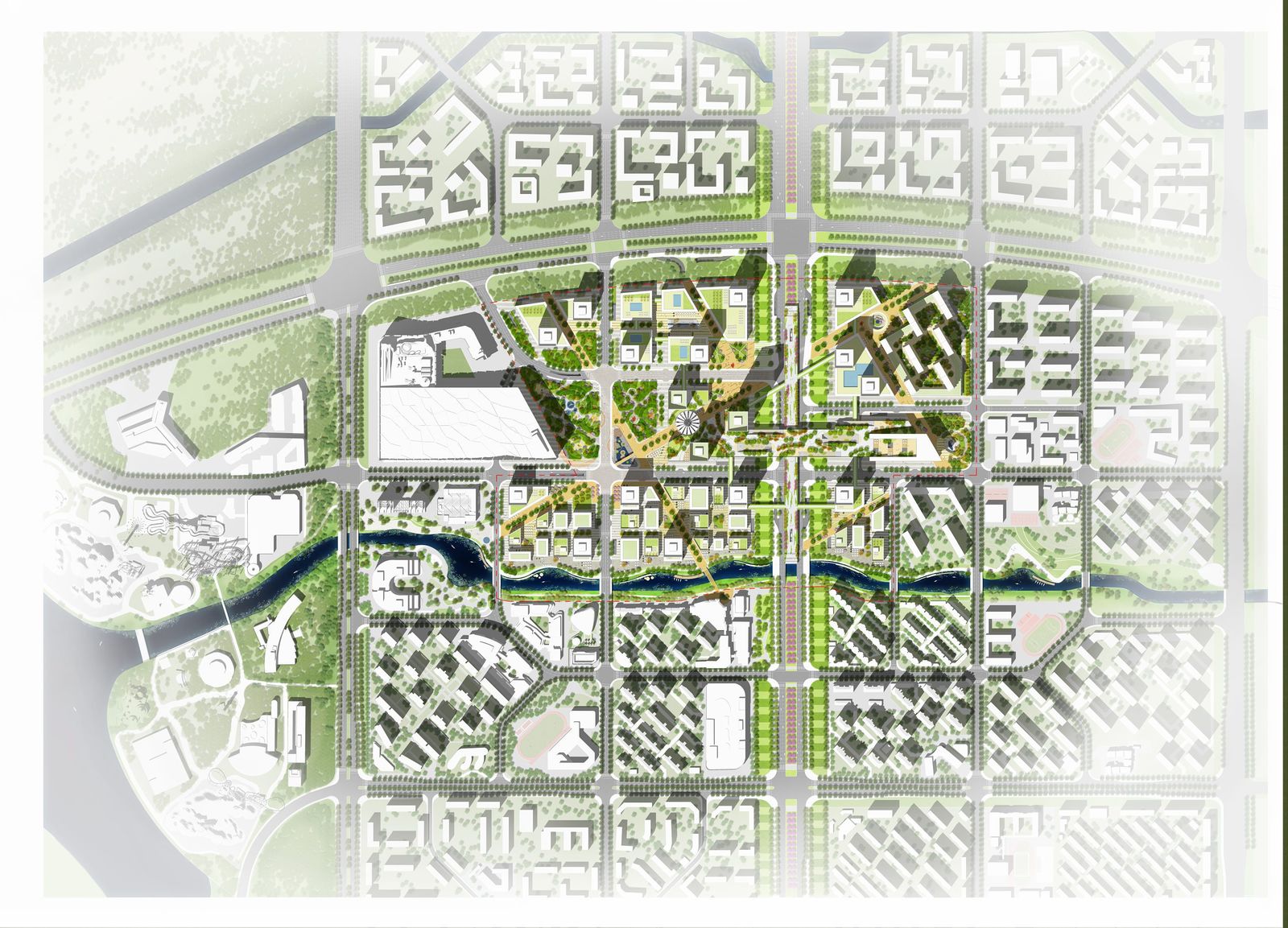 The development site for Lingang Avenue Station City lies at the heart of Lingang within the third ring to the north-west of Dishui Lake. The center of the new quarter will accommodate a transportation hub – a central transport intersection – that links different transport systems with each other over several levels following TOD principles (Transit Oriented Development): using line 16 of the underground, the new city quarter can be quickly reached both from Pudong Airport and from Shanghai's inner city. A Park & Ride facility and a bus station provide further transit options. In addition to the road network, green pedestrian avenues criss-cross the neighborhood, linking the various areas of the quarter. The plan provides a varied mix of apartments and offices, and of shopping, cultural, and leisure facilities catering for both the inhabitants and the corporate employees of Lingang, and for tourists.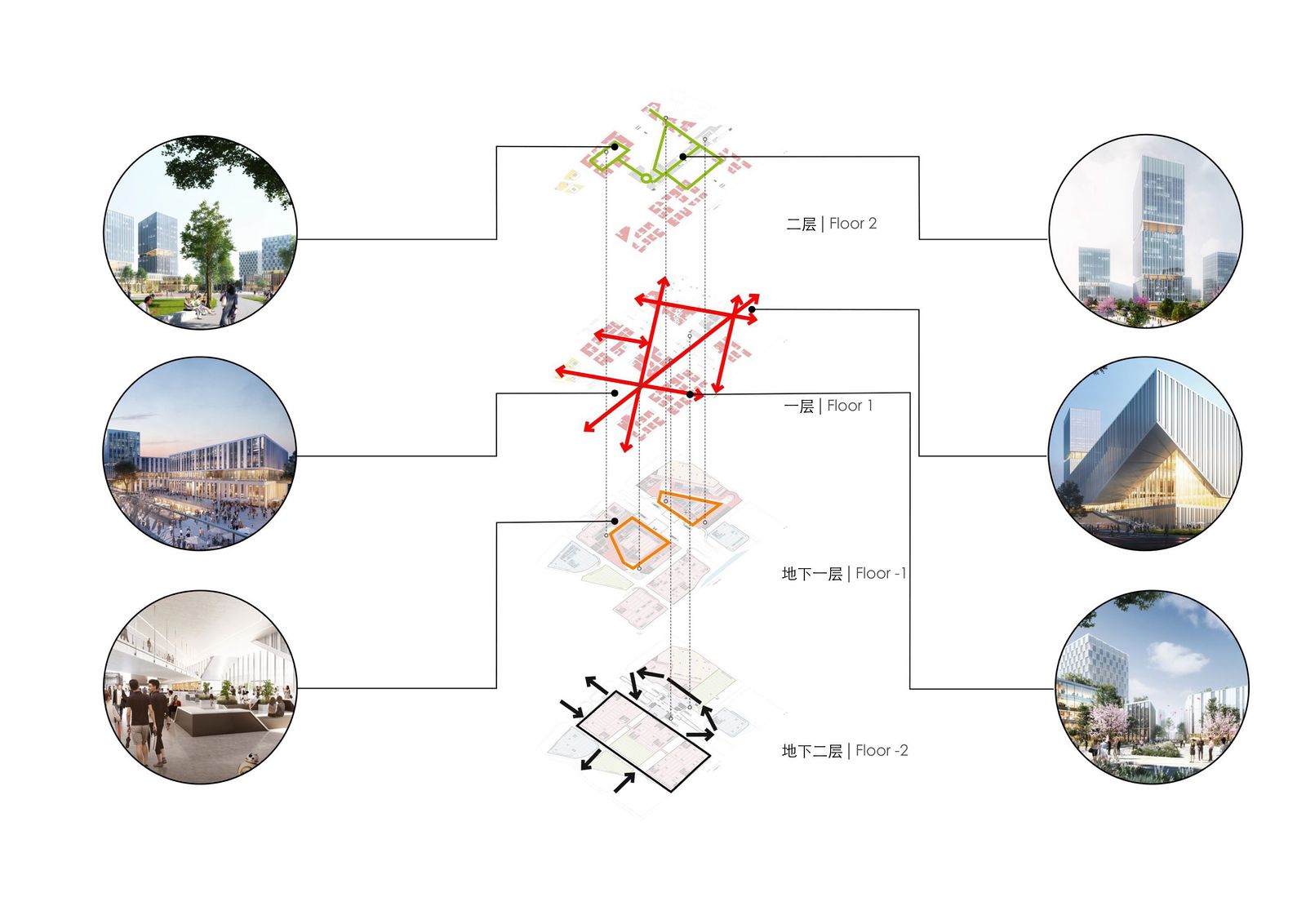 For gmp, Lingang New City (Nanhui New City since 2012) is a very special place: in 2002 the architectural practice won the multi-stage competition for the design of the newly founded city to the south-east of Shanghai. The plan is for the city to provide space for more than a million inhabitants on about 74 square kilometers, which means that besides Chandigarh, Brasília, and Canberra, it is the only other city of this size founded in the last one hundred years.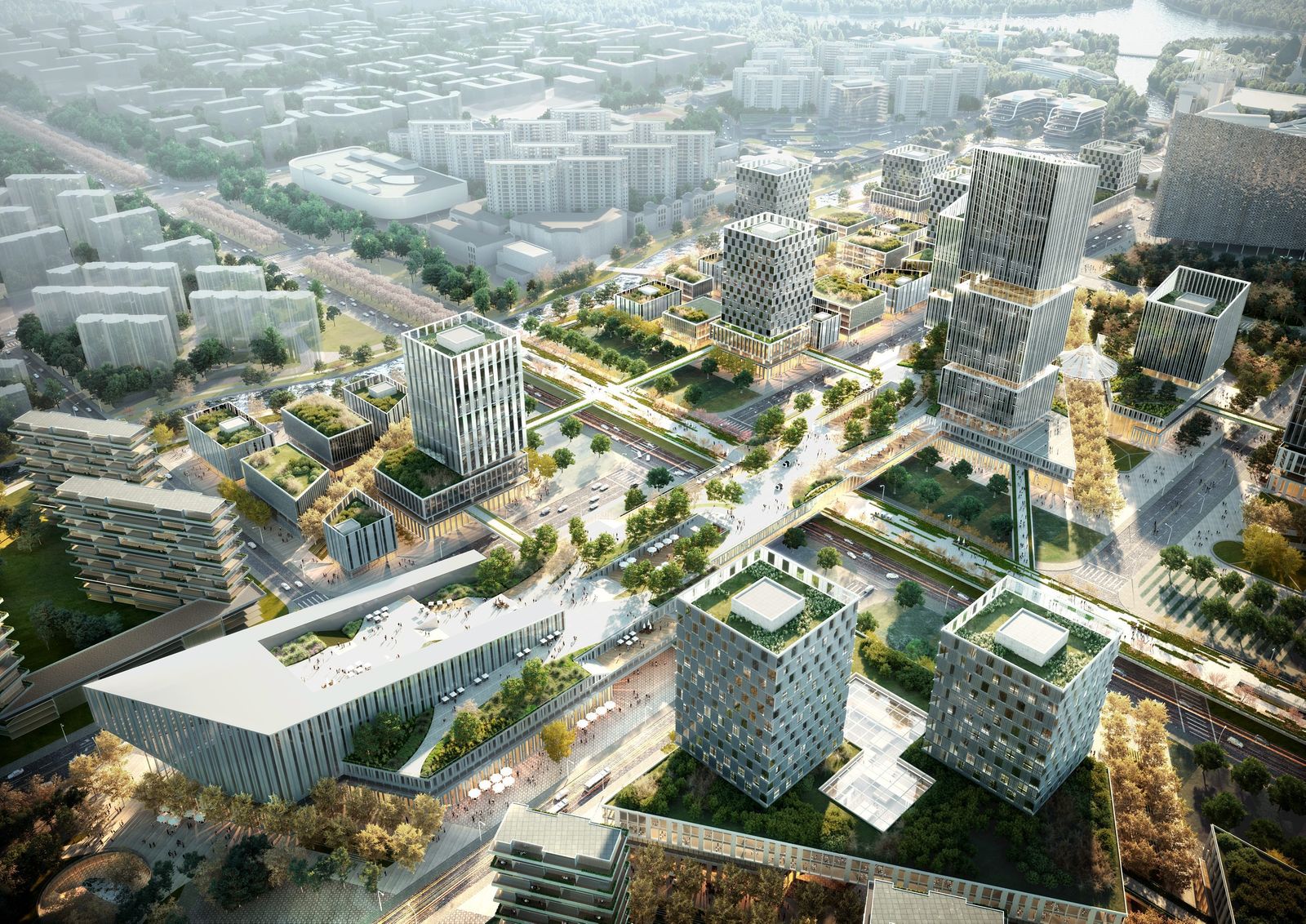 "For gmp it is a big responsibility, and also an honor, to again be able to contribute to the Lingang New City skyline. What for us, twenty years ago, started with the challenge of planning and designing an entire city, will now continue with the special task of enhancing Lingang with various city quarters in a step-by-step process. The current requirements for the urban design, including the demand for mobility and connectivity, call for innovative concepts. The masterplan for Lingang Avenue Station City demonstrates how this can be achieved: mobility planned in line with TOD principles in combination with lively mixed-use quarters whose diversity makes for high-quality neighborhoods." – Nikolaus Goetze, Executive Partner at gmp