Jul. 23, 2021
Upgrading existing building in Beijing
Shopping mall becomes "Jing IN International Center", a multifunctional office landscape
The somewhat aged Yuexiu Mall shopping center in Beijing is going to be revitalized and turned into a multifunctional office complex. With their new concept, the architects von Gerkan, Marg and Partners (gmp) won first prize in the international competition for the conversion and energy efficiency upgrade of the building, with its postmodernist design, dating from 2002. The gmp design strengthens the existing structure of the building and gives it new importance in the urban fabric. Following on from the Chao Hotel in Beijing and the GDA Plaza in Hangzhou, this latest refurbishment project by gmp illustrates China's new approach to the upgrade of existing buildings.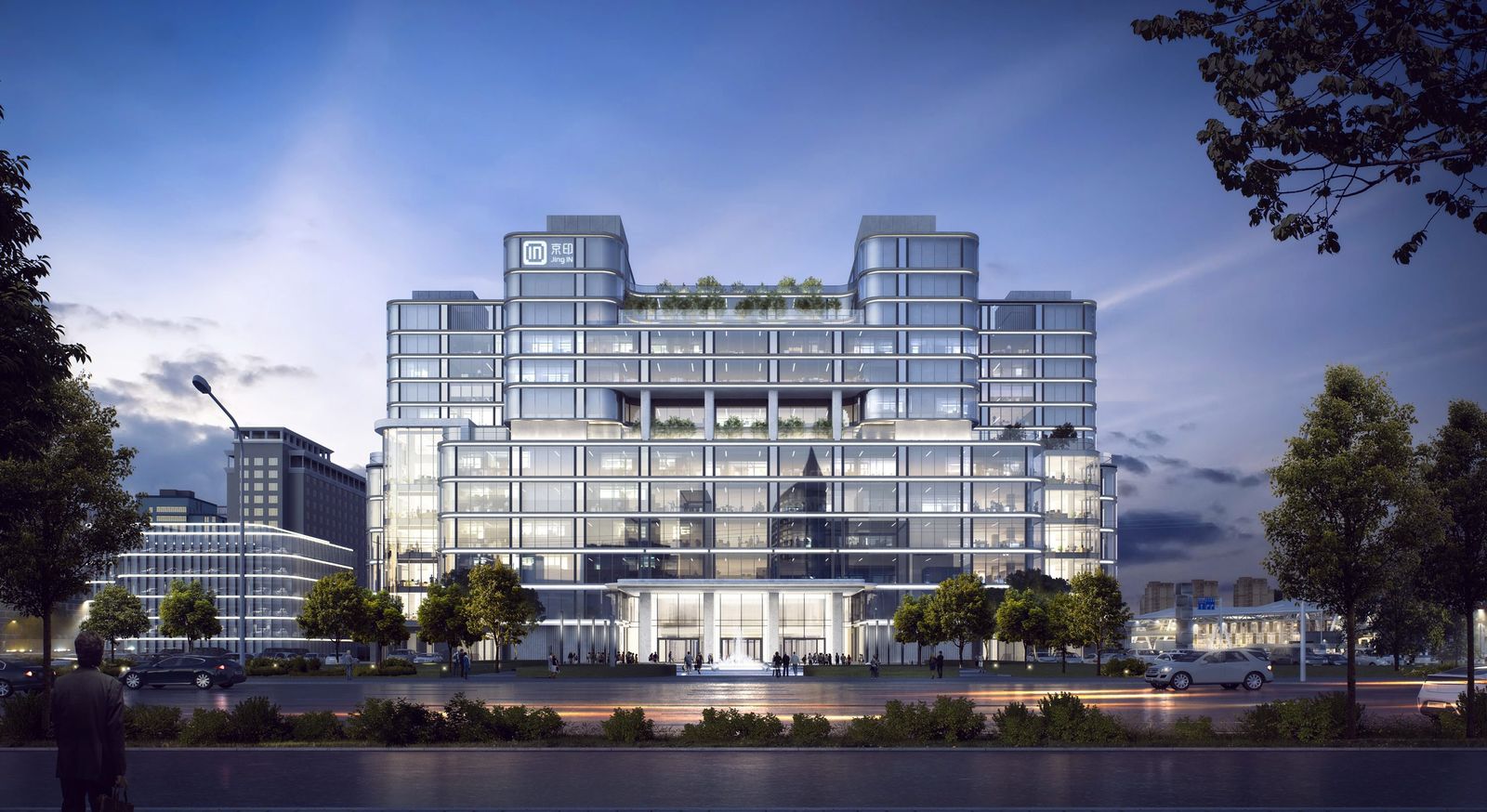 The Jing IN International Center is a good example of China's growing willingness to minimize embodied energy in valuable buildings by converting them to new uses. The building, which was designed as a car-friendly shopping mall with clothes and shoe shops, as well as several car parking decks, has come to the end of its useful service life. Meanwhile, the opening of the nearby Beijing South Railway Station in 2008 has significantly modified the mall's relevance in the urban context. The proximity to this important transport intersection with its high-speed train connections serving many large Chinese cities and connection to the new Daxing International Airport makes it an attractive location.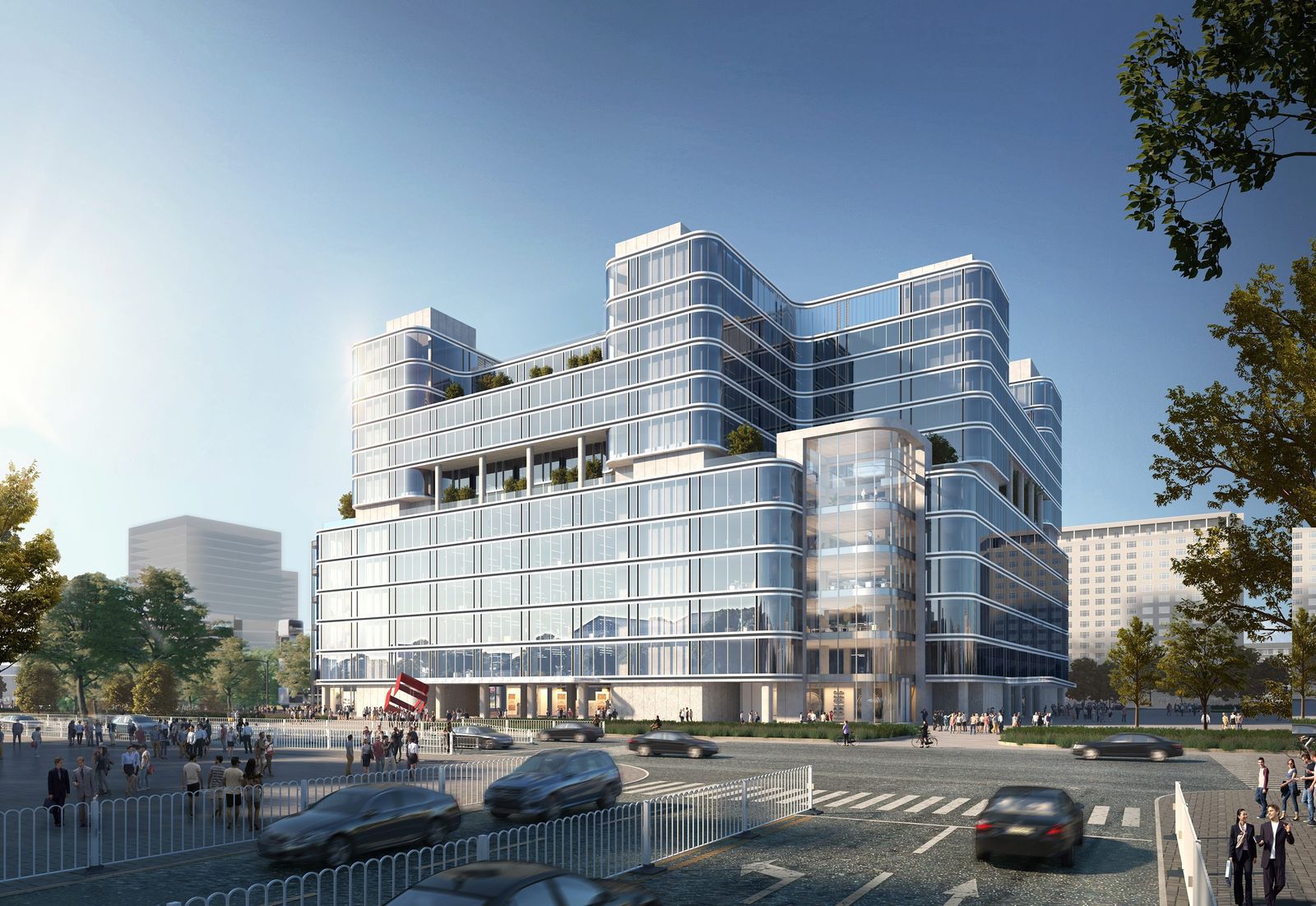 For this reason, the design for the change of use opens the 52-meter high building towards the city. The corners of the building, which hitherto were completely closed, will be turned into oriel-like elements with transparent glass facades that provide panoramic views of the neighborhood as well as making it possible to look in from outside. The central internal space, which over the years had been filled up with structures, will be stripped out and—with the glazing of the roof—turned into a high light-filled atrium. This pulsating center is surrounded by the office floors with individually designable layouts and generous planting. In this way, diagonal sight axes are created throughout the entire building, as well as a visual connection from the railway station to the second ring road and the city center to the northwest.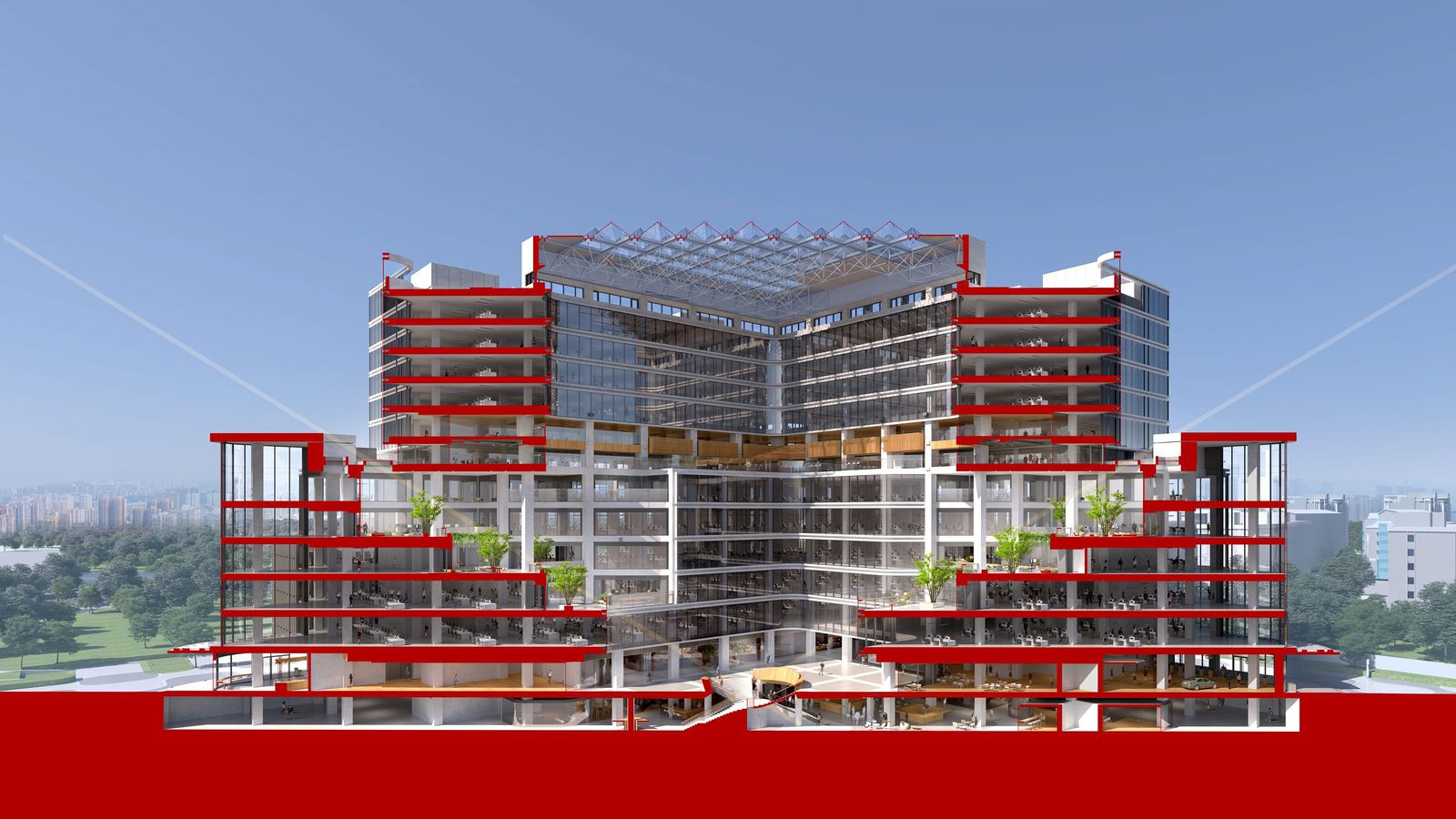 Flexible use of the building is enhanced by several access points with their own vertical circulation. The conversion will be designed in accordance with LEED sustainability criteria and the aim is to obtain the Gold certificate and the 2-star standard of the China Green Building Label: the existing building envelope in solid construction is replaced by a glass facade for optimized energy conservation. In addition to adequate daylight and individually controllable natural ventilation, the extensive outside terraces in the upper part of the building create a special quality for the work places. The new design concept also provides for functional upgrades to some of the service areas, such as the conversion of the mezzanine levels in the former parking decks to accommodate culture and events facilities.