2000.06.30-2000.07.30
模型的虚拟性 - 模拟和数字媒体
冯·格康,玛格及合伙人建筑师的建筑模型展
"The appearance of perfection and concrete information promised by digital media creates a pseudo objectivity, which can rarely be met by the respective design." Meinhard von Gerkan
"Model Virtual - Analogue and Digital Media in Architecture von Gerkan, Marg und Partner"is the title of an exhibition as well as the second volume of a series of publications with the ambitious intention to document the process of formal expression and presentation.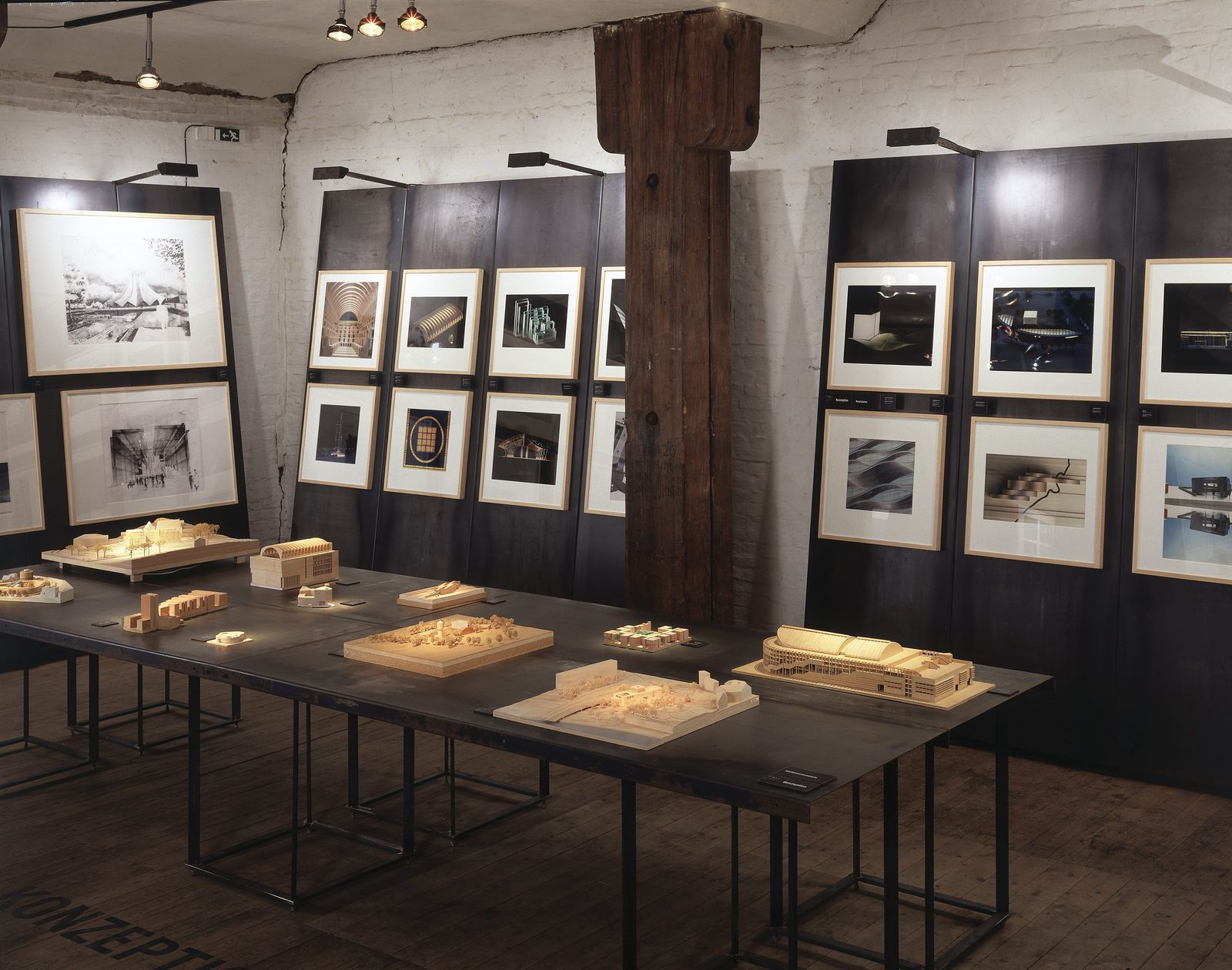 Volume 1 "Idea and Model" was dedicated to the tightrope walk between concrete and abstract information, to architecture en miniature. For gmp, the idea visualized with the model is the hardest measure of quality and durability of an architectural concepts.
"Model Virtual - Analogue and Digital Media in Architecture" considers the interfaces of analogue and digital presentation, the boundary between reality and appearance.
The parallel existence of idea sketches, delicate crayon drawings and computer generated animations is the expression of a time, when new technologies search for their present legitimacy and established means need to be preserved.
The simultaneous existence of various means of architectural presentation by gmp exemplary illustrates that the boundaries between model and virtual, analogue and digital presentation become blurred, where the design idea is reduced to its essentials and the form of expression becomes comprehensible even for a layman.
An exhibition as part of the Hamburg Architecture Summer in the Speicherstadt from June 30 to July 30, 2000.