2011.09.08-2012.12.31
在历史的基奠之上 - 建造历史文脉
在法古斯工厂展出,汉诺威阿尔费尔德
The Fagus Factory, a masterpiece of modern architecture, is 100 years old and has been awarded UNESCO World Cultural Heritage status – a well-deserved honour. What is hardly known outside the profession is that the building by Walter Gropius stands on the foundations of a building which had been started by another architect. It is part of a much wider historic context. This building represents a beginning, but one that it is preceded by history, to which it responds. Architecture is not the creation of something new without any existing history, but something that, although new, can only be seen as being based on the foundations of the old.

von Gerkan, Marg and Partners, the Hamburg architect's practice, which has had a worldwide presence for the last 45 years, is very aware of this fact and has been engaging with the contextual situation again and again – be it an existing urban scenario or existing buildings – to which they re-spond. The new is always the result of engaging with what is there already.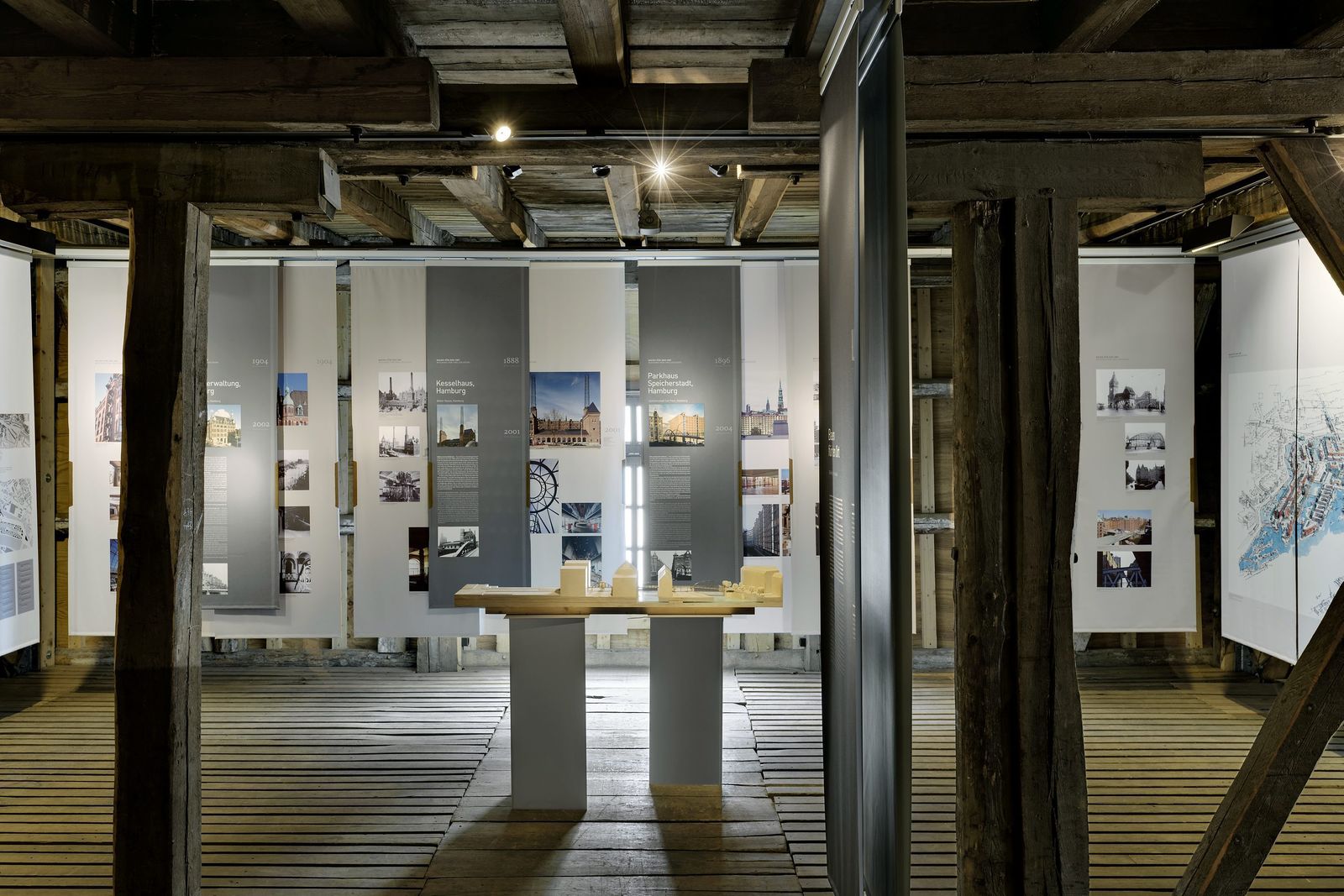 In a tribute to the Fagus Factory, 17 projects will be exhibited in four different sections, all of which have very different histories. They not only relate to the building preservation aspect (Haus Michaelsen, Hamburg), but also to formal reactions to a neighbourhood (multi-storey car park in Hamburg's Speicherstadt, Peking's National Museum). Even with the much-praised stadium buildings, designers thought not only about the size of football pitches or spectacular roof constructions, but also about the preceding buildings (St Petersburg, Warsaw) or the use to which they were put (Olympic Park, Berlin).
This creates a multi-faceted kaleidoscope of the many architectural options available. What is also evident is that engagement with the history of a place is a necessary part of responsible building development.

Volkwin Marg, founding partner of architects von Gerkan, Marg and Part-ners, commented on the occasion of the inauguration of Langemarckhalle at the Olympic Stadium in Berlin: "I am firmly convinced that history cannot be dealt with by defacing or ignoring it. One must not interfere with existing buildings, irrespective of the period they stem from. On the other hand, one must have an opportunity to take up a position and view of what exists, and its history. That can be done in different ways: by adding a new extension, by transferring historic forms to a contemporary appreciation of form or, in some cases, through reconstruction." (Volkwin Marg, 2006, on the occasion of the exhibition in Langemarckhalle, Olympic Stadium, Berlin).