2012.06.05-2012.08.12
人群的运动
之于运动·之于体育场·之于喧嚣
Sport inspires many people all over the world, not just in the year in which both the European Football Championship and the Olympic Games take place. An exhibition in the Akademie der Künste traces the trail of this fascination and places it into a special context: that of the interaction between sport, architecture and fan culture. Starting with the competitions in ancient times with their sacral background, the trail leads to today's Games with their political and commercial aspects.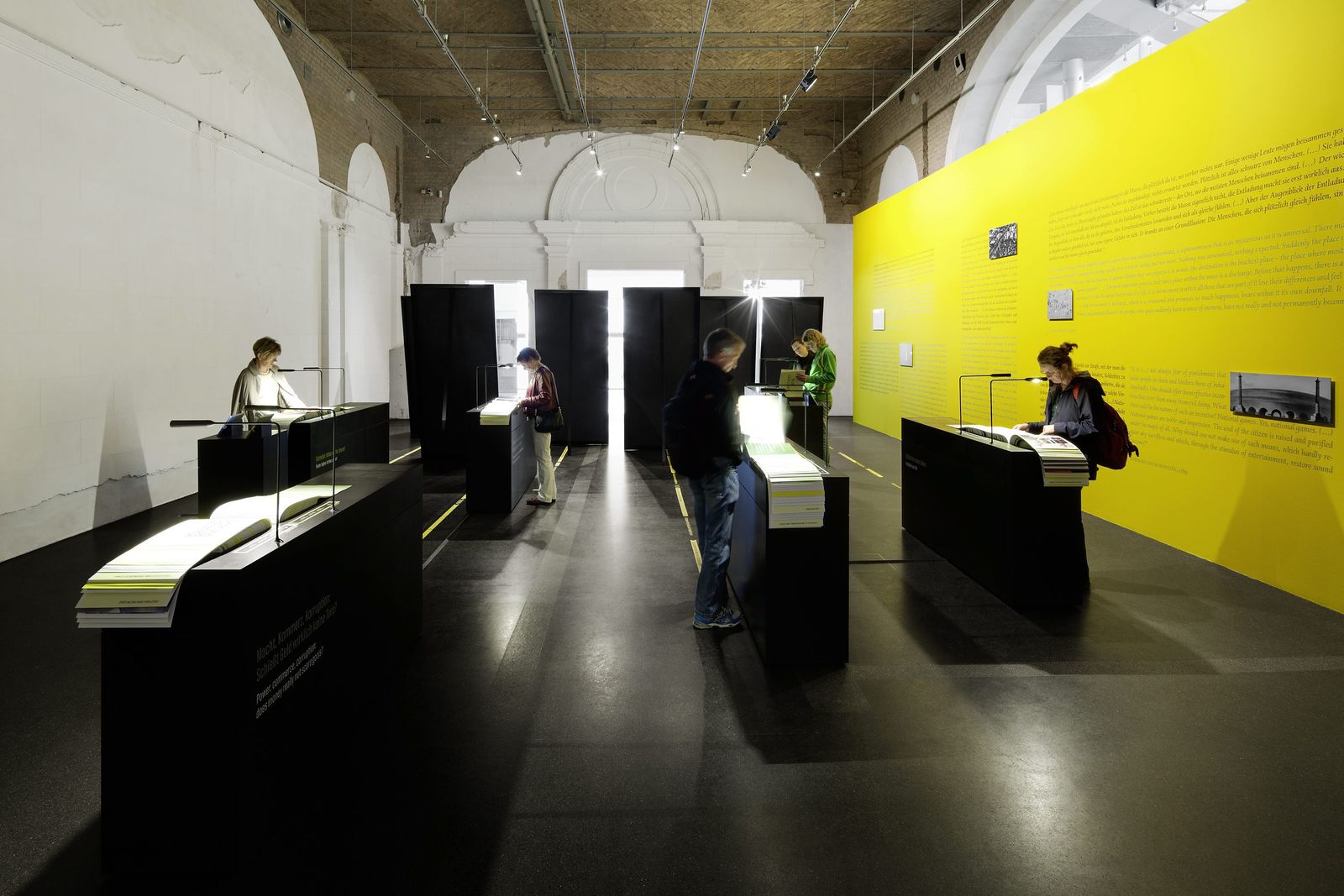 Two models of different sports venues are exhibited at the show: one is of the Reichssportfeld, the sports facility for the 1936 Olympic Games in Berlin – a typical example of the total domination of sport by a totalitarian regime – and the other is of the Olympic Park for the *cheerful Games in Munich in 1972.
Three historic themes follow: Sport in ancient times, Gymnastics and sport in the 19th century and Sport in the 20th century with focus on the example of the new Olympic Games. The subject is highlighted from three different social perspectives: Sport and politics, Sport and commerce and Sport, fans and hooligans.
The exhibition includes a display of the stadiums in which the opening game and the final match of the uefa euro 2012 will take place. Stadiums designed by members of the Akademie der Künste who have had a decisive influence on the architecture of sports buildings complete the display.Finally, a film can be watched which shows a series of images and sounds of the frenzy: the emotional element of the experience of sport.