2005.06.18-2005.09.04
柏林建筑项目 1965年至2005年
冯·格康,玛格及合伙人建筑师事务所40年展
Since its foundation in 1965, the architectural practice of Meinhard von Gerkan, Volkwin Marg, and their part-ners (gmp) has completed more than 25 projects in Berlin and has made a significant contribution to shaping the city skyline. The wide spectrum includes Tegel Airport, Lehrte Railway Station and the Olympic Stadium, as well as prestigious residential and commercial developments, and government buildings.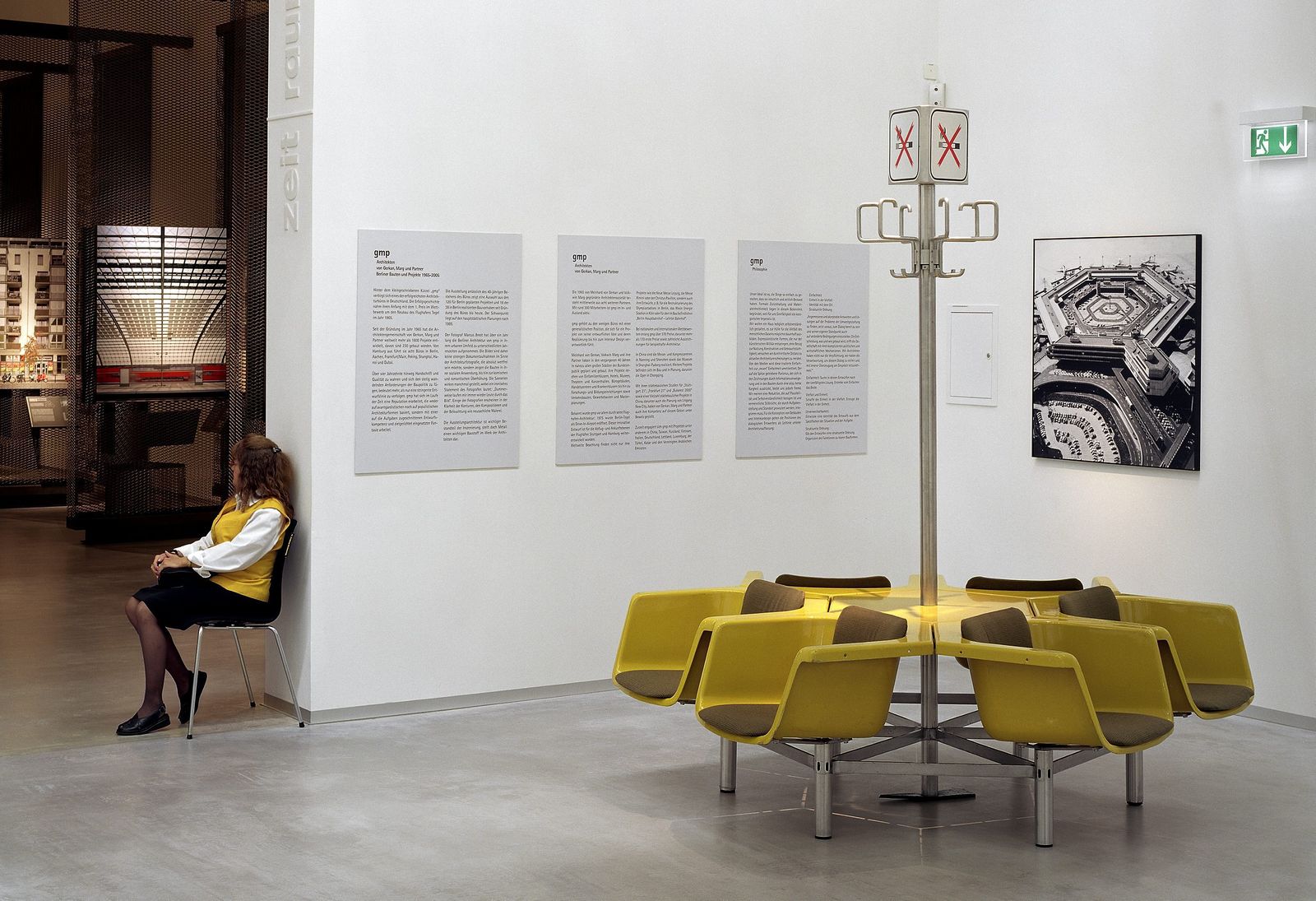 On the occasion of the 40th anniversary of the internationally renowned architectural practice, Berlinische Ga-lerie staged an anniversary exhibition to showcase the practice's most important Berlin buildings and projects. Models were used to illustrate both completed and proposed designs by gmp, for example those for the Reichstag and the Office of the Federal President. The young photographer Marcus Bredt presented the completed Berlin buildings in large, up-to-date color photographs of an innovative nature.
The exhibition is accompanied by a catalog that contains essays and photographs of completed buildings, as well as a complete listing of the Berlin projects.