2015.07.05-2015.10.29
信手之间
曼哈德·冯·格康50年建筑草图手绘展
Together with his partners, Meinhard von Gerkan has written architectural history over the past 50 years: the practice started life with a drum roll, with the Berlin-Tegel Airport being the first project; today, over 380 projects have been completed.
To this day, von Gerkan develops his designs with the help of sketches. On the occasion of the 50-year anniversary of gmp – Architects von Gerkan, Marg and Partners and von Gerkan's 80th birthday, the "Drawn Freehand" exhibition in the newly built Architecture Pavilion at Elbchaussee presents selected projects from his archive, which includes well over 3,000 architectural sketches, in order to illustrate how his projects develop.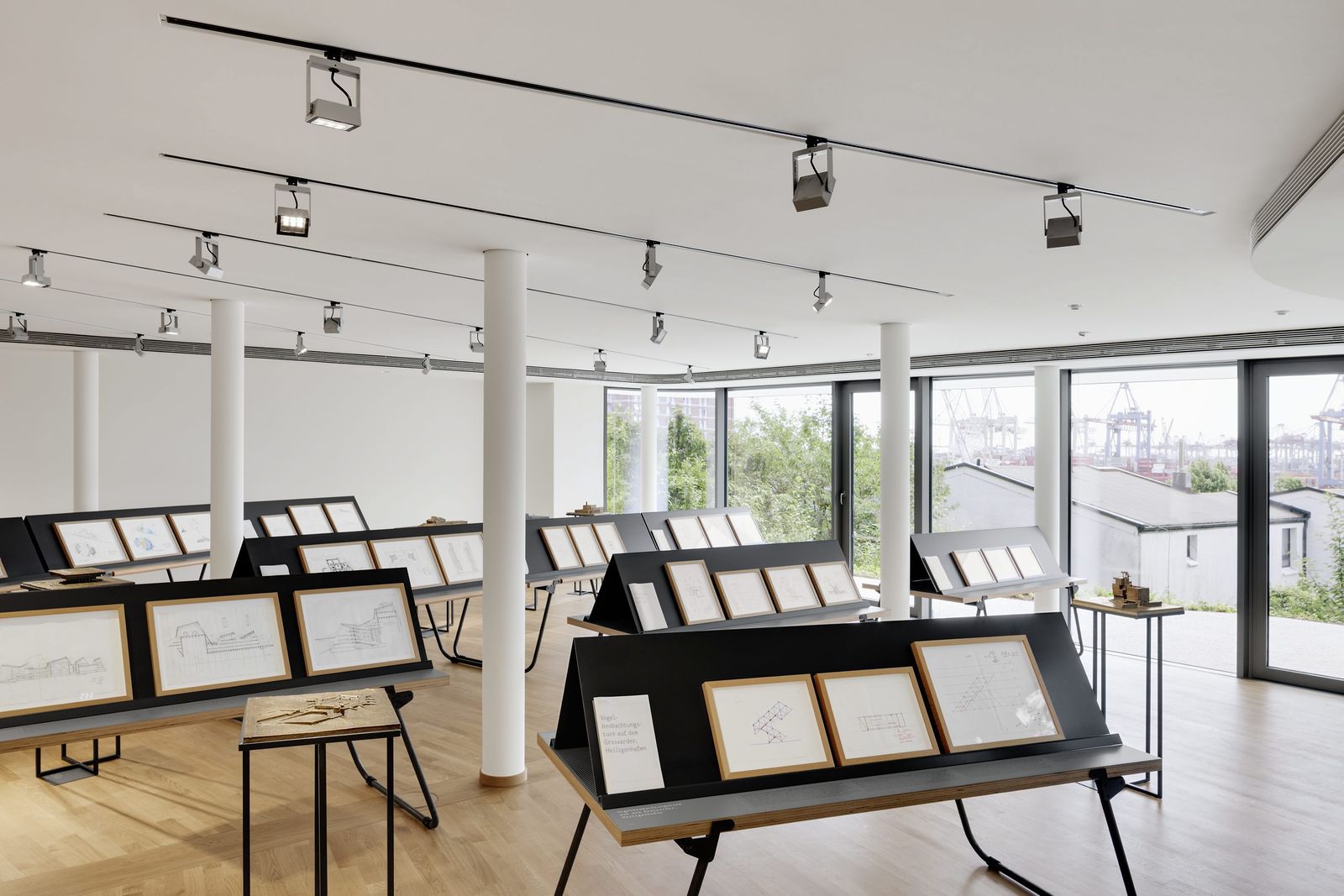 The "Lines of thought" exhibition looks back over the last 50 years of gmp architecture, but most importantly pays homage to an architect who, to this day, develops his designs with the help of sketches. It is also intended as a plea for architects and designers to be able to put ideas and conceptual thoughts manually on paper, in spite of the ubiquitous proliferation of digital design applications.
The sketches selected are primarily those that exemplify von Gerkan's ability to use just a few significant hand-drawn lines to capture the core and character of even very complex projects. In addition, the exhibition focuses on designs that exemplify the work, the development and the milestones of the practice.