2015.04.01-2015.05.27
在历史的基奠之上 - 建造历史文脉
AEDES 建筑论坛巡展
Building in a historic context", the architects von Gerkan, Marg and Partners (gmp) exhibit a side of their oeuvre that is less well known to the general public: how to deal with historic buildings.

In view of the fact that, nowadays, over 65 percent of the construction volume in cities in Europe is made up of conversions, refurbishments and extensions, it is particularly important to adopt a sensitive design approach. The practice is not content to create architecture that only formally refers to the past, but seeks to reflect the historic, cultural, social and often also political context in which a building was created. This is the only way to create architecture that – using the means, materials and technology of our time – transforms the spirit of history, thus keeping it alive.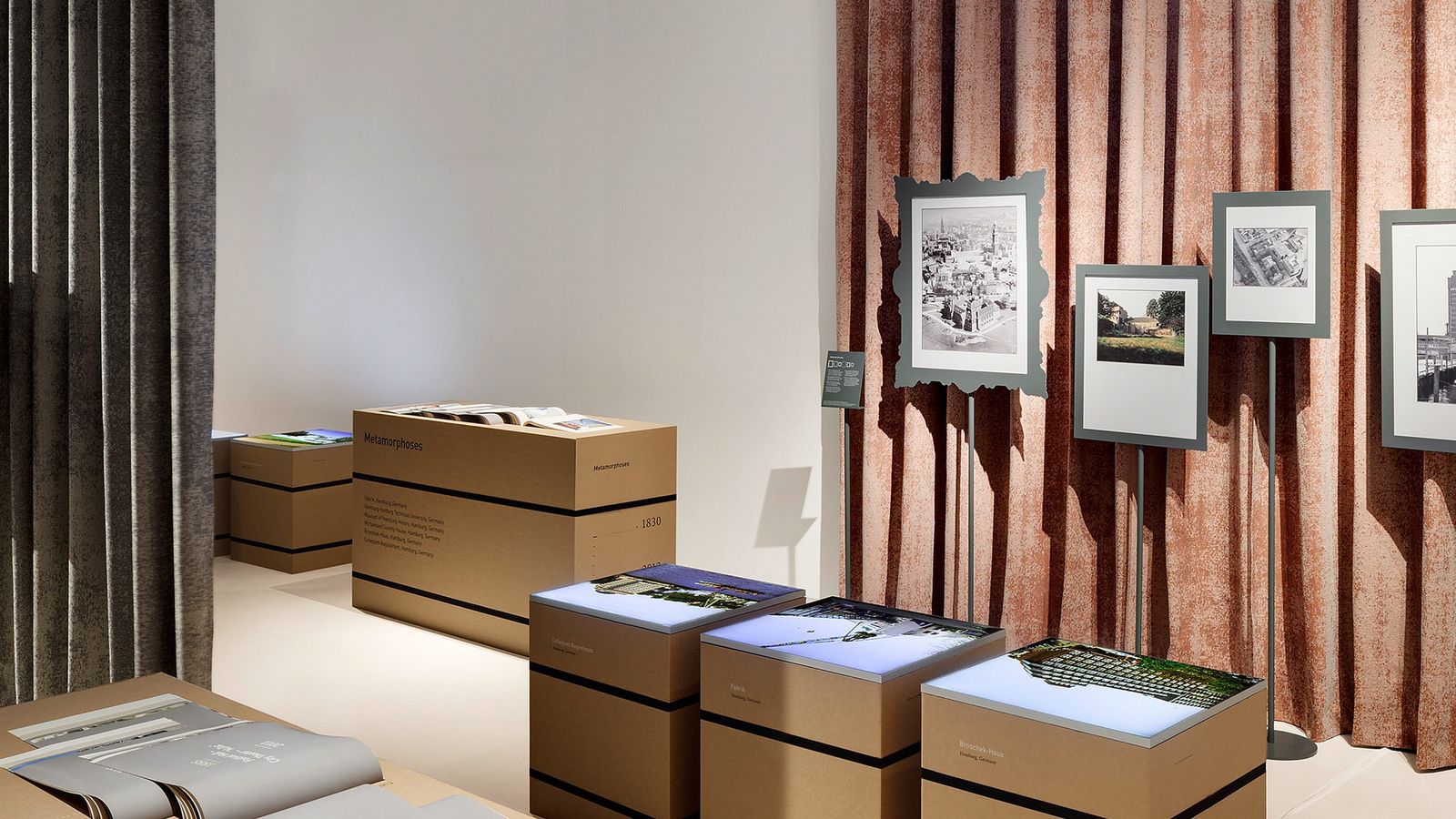 The exhibition shows examples of how, with their projects, the architects von Gerkan, Marg and Partners approach the universal subject of the place and its history, and what different architectures
are created therefrom. In an introductory part that uses the city of Hamburg as an example, different approaches are introduced that, as a result, always lead to an architecture that pays its respects to history, but also points to the future.

In four further exhibition sections, each with a different emphasis, examples of the architects' extensive repertoire, which has grown over fifty years, are presented. Examples are the boiler house at Hamburg's Speicherstadt, the Polish National Stadium in Warsaw, the Chinese National Museum in Beijing, the Culture Palace in Dresden, Kunsthalle Mannheim, the Hamburg-Harburg Technical University, the Kirov Stadium in Saint Petersburg and many more.