1996.09.16-1996.11.17
火车站的复兴
1996年第6届威尼斯建筑双年展
Within the framework of the VI. International Architecture Exhibition of the World Biennial taking place in Venice from September 16 through November 17, 1996, the Bund Deutscher Architekten BDA, the Deutsche Bahn AG and the Förderverein Deutsches Architektur Zentrum DAZ will show an exhibition on the "Renaissance of Railway Stations. The City in the 21st Century". This exhibions is placed under the patronage of Klaus Töpfer, Federal Minister for Regional Planning, Building and Urban Development, and Matthias Wissmann, Federal Minister for Transport.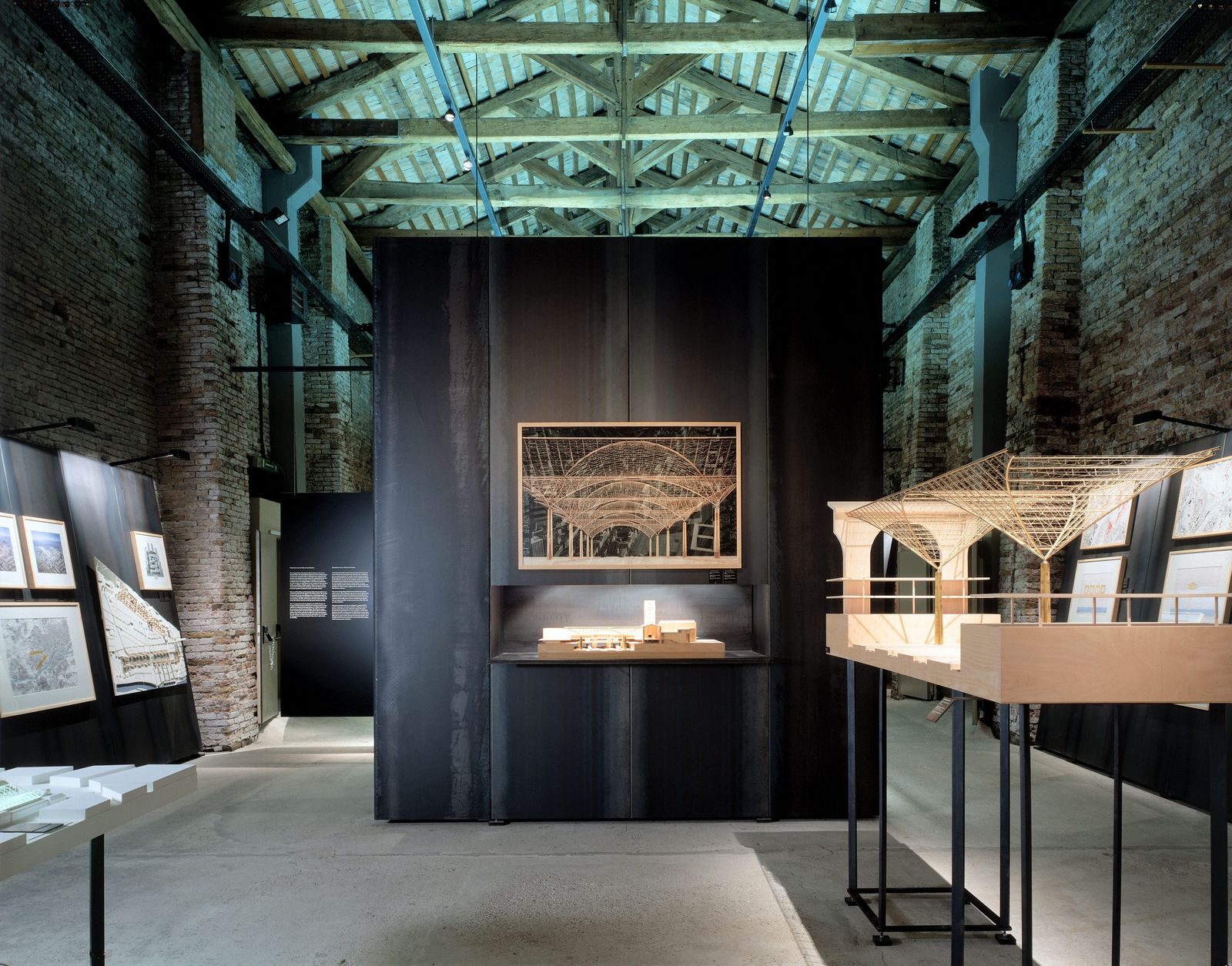 In the 19th century, railway stations changed the face of the cities completely and determined new urban structures. With individual traffic increasing after World War II, railway stations lost their attraction and aesthetics; war and its destruction turned the railway stations, which had hitherto stamped the city images, into places of low quality level.
The ever more visible burdens emanating from individual traffic, increasing environment awareness and ecological constraints have brought about change in identifying priorities over the past few years, which was particularly due to a reform off the rail-way system. The railway has again prospects for the future; it will and must regain social reputation. This can only be achieved with railway stations becoming places of high environmental quality, social estimation and attraction to the public.
With these targets in mind, railway stations do not only undergo architectural reconsturction but a comprehensive renaissance at all levels. At the same time, "Projects 21" offer opportunities for clearing areas which are no longer of any operating use, thus placing at the disposal for new urban orientation highly attractive sites in the centre of the cities.

The exhibition "Renaissance of Railway Stations. The City in the 21st Century" wants to give proof of this development: Venice will be the first place to show the exhibition which will then be shown in the Deutsches Architektur Zentrum in Berlin and the Verkehrsmuseum Nürnberg.