2009.11.24-2010.12.19
筑造未来
冯·格康,玛格及合伙人建筑师事务所建筑作品展
Over the past forty years, Meinhard von Gerkan, Volkwin Marg and their partners have designed and built in virtually all the major cities of Germany, in Europe and (since 1999) in Asia.
gmp's involvement in Turkey goes back to the construction of the Kavaklidere complex in Ankara in 1988, comprising the Sheraton Hotel and the Ankara Karum. The hotel complex established itself as a landmark of modern architecture in Ankara. In 2005, an aparthotel with an attached congress center was added to the complex. gmp's most recent project in Turkey is the Calista Luxury Resort in Belek, near Antalya, which is one of the most innovative and modern hotels in Turkey. In 2009, it was awarded the Yeşil Yıldız, the environmental award given by the Turkish Ministry of Culture and Tourism.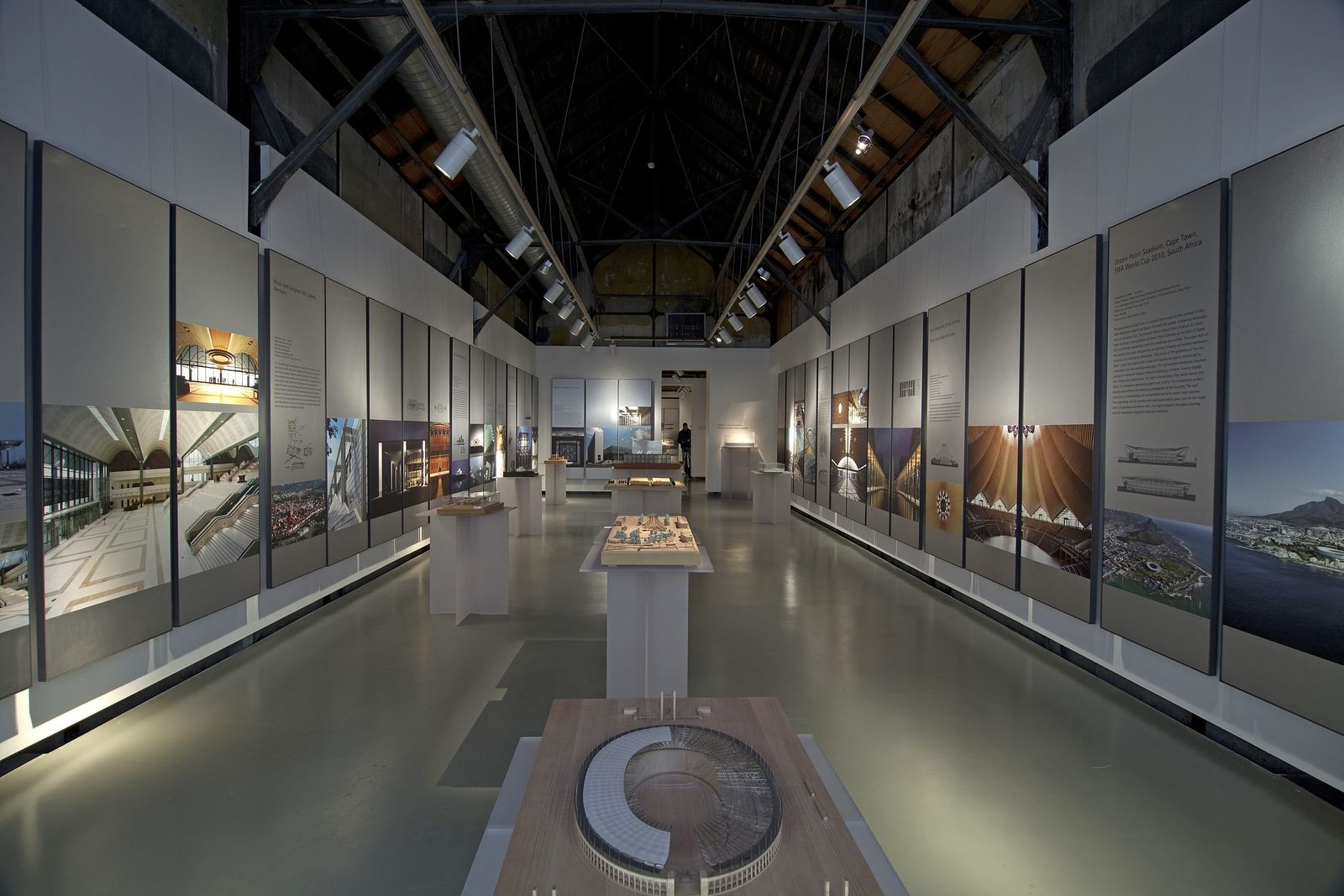 Under the aegis of the German Consulate General, gmp is collaborating with Istanbul Bilgi University and Arkitera on an exhibition aimed at illustrating the diversity of building projects that the architects handle and how they handle them. The intention is to look at outstanding examples of an approach to architecture that sees architecture as art within the social fabric. The wish to make this comprehensible also to a lay public was a major consideration in prompting gmp's founding partners von Gerkan and Marg to send the exhibition on tour. The exhibition thus shows an exemplary selection of their entire oeuvre.
The exhibition is divided up according to the different construction tasks in urban and public areas, ranging from the transport infrastructure via cultural, sports and research institutions to places of assembly and commercial ensembles.
An illustrated introductory essay about the development of ideal cities as a reflection of the age leads on to the topic of the Lingang New City project in China. Given its size and importance, this urban planning scheme forms a focal point of the exhibition. The range of documentation extends from the first sketches via visualizations of the planned city to satellite images showing the progress of construction.
Accompanying the exhibition project are specialist lectures and panel discussions on topics to do with the globalization of urban planning infrastructure.